Alabama Toys & Teacups Boutique complaints
6
Newest Alabama Toys & Teacups Boutique reviews & complaints
customer service
Worst experience I have ever had trying to buy anything period. We had a appointment to pick up our puppy we put a deposit on, within 24 hours of that time this lady calls me and says one of the other puppy's she has in the kennel had a " blood sugar drop" and when I was skeptical she told me I knew nothing about dogs and refused to give us the puppy and made it nearly impossible to pick up the puppy the next two weeks so I just asked for my money back and she refused even though she wouldn't let us get the puppy. So now I'm out 440 dollars. Don't waste your time on her, go rescue instead!
puppy mill broker
I purchased my puppy two months ago. According to the listing on the Alabama Toys and Teacups website, the female puppy was a Morkie whose dam was a Maltese who weighed 5 pounds and sire was a Yorkie who weighed 3.5 pounds and that this puppy would weigh 3.5 to 5 pounds when full grown. I was not allowed to see the puppy or her parents prior to the day I picked her up. This appeared to be a legitimate breeder who raises these puppies with love in her home. I was taken aback when I received no registration papers or vet records when I picked her up at the "storefront". I had already paid her $800 plus $88 for "handling fee?". The next day I took my puppy to my veterinarian for a check up and she weighed 3 pounds, eight ounces. He estimated her adult weight to be 16-18 pounds and said she had been misrepresented by the "breeder". She is now 4 1/2 months old and weighs 8 pounds. She has thin wiry hair and long legs. She looks nothing like a Morkie. These puppies are bought from puppy mills and resold by Merry Melton Daniels at Alabama Toys and Teacups under false pretenses. I would never knowingly support a puppy mill! Please understand, I love my puppy very much but I would never have paid $888 for a puppy of unknown lineage.
That is because the parents are at the puppy mills and are not the size or breed that she presents in her ad. My "3 1/2 to 5 lb" puppy now weighs 15 lbs. She buys them cheap and sells them for very high prices.
To clarify my post...I NEVER saw my puppy's parents. My puppy was the only dog at the "Boutique" when I picked her up.
The complaint has been investigated and resolved to the customer's satisfaction.
scam
I thought I was purchasing a yorkie! But after I got the puppy home it started resembling their chorkie's they have advertised/sold. I called to inquire as to why and was given some silliness about the dogs snout being short and long and told that I should have did my "own research" on the types of dogs noses whe I fact I did and have friends and neighbors with yorkies which is one of the reason I wanted to purchase one for my daughters christmas gift. I'm a soldier in the is army and this christmas was bittersweet due to the fact I was deployed to iraq for 2 christmas's and my daughter is just 5 yrs old and my mother had a severe stroke this year right before christmas. The seller, merry told me they couldn't take the dog back unless I bring him back from virginian where I reside back to alabama, pay for it myself along with bringing an exam showing the puppy is healthy! I wished I had done a more thorough research as. Merry stated I should have, but with a fine tooth comb to come across the many complaints and negative reviews that i've found this far. I'd never have invested my money nor my time in this type of unprofessionalism, it's very unacceptable to take people hard earned money especially around the holidays. I am going to file a complaint with the bbb as well. This is totally unacceptable and needs to cease immediately. They are offering a in store credit but I do not want anything further from this place except my money back that i've earned protecting and serving my country! Shame on you!
Resolved
The complaint has been investigated and resolved to the customer's satisfaction.
Is Alabama Toys & Teacups Boutique legit?
Alabama Toys & Teacups Boutique earns 93% level of Trustworthiness
SAFETY NOTICE: ComplaintsBoard has analyzed Alabama Toys & Teacups Boutique and determined that it has perfect credibility and is completely trustworthy, with a legitimacy rating of 93%.
We found clear and detailed contact information for Alabama Toys & Teacups Boutique. The company provides a physical address, phone number, and email, as well as 4 social media accounts. This demonstrates a commitment to customer service and transparency, which is a positive sign for building trust with customers.
The age of Alabama Toys & Teacups Boutique's domain suggests that they have had sufficient time to establish a reputation as a reliable source of information and services. This can provide reassurance to potential customers seeking quality products or services.
Alabamatoysandteacups.com has a valid SSL certificate, which indicates that the website is secure and trustworthy. Look for the padlock icon in the browser and the "https" prefix in the URL to confirm that the website is using SSL.
Our scan shows Alabama Toys & Teacups Boutique website is free from malware and phishing activities, which are types of online threats that can include viruses, worms, Trojan horses, ransomware, and other malicious code, as social engineering tactics used to trick users into sharing their personal information.
Alabamatoysandteacups.com has been deemed safe to visit, as it is protected by a cloud-based cybersecurity solution that uses the Domain Name System (DNS) to help protect networks from online threats.
Alabamatoysandteacups.com appears to have online shopping features, it's important to know that the platform supports an extensive range of payment methods, making it convenient and easy to complete your transaction. The payment procedure on the website is also relatively simple and straightforward, ensuring a smooth and hassle-free experience for buyers.
Adult content may be available on alabamatoysandteacups.com. It is important to be aware of potential risks and to use caution when accessing or engaging with such content.
However ComplaintsBoard has detected that:
No reviews for alabamatoysandteacups.com on popular sites. Be cautious and do additional research. Look for information about the Alabama Toys & Teacups Boutique and be careful with personal information or transactions.
Alabamatoysandteacups.com has relatively low traffic compared to other websites, it could be due to a niche focus, but could also indicate a potential lack of traffic and popularity. The alabamatoysandteacups.com may offer a niche product or service that is only of interest to a smaller audience.
Alabama Toys & Teacups Boutique protects their ownership data, a common and legal practice. However, from our perspective, this lack of transparency can impede trust and accountability, which are essential for establishing a credible and respected business entity.
Our Conclusive Verdict: After a thorough evaluation of this company, we highly recommend doing business with them. Our assessment shows that they are trustworthy, reliable, and committed to providing a safe and secure experience for their customers.
The complaint has been investigated and resolved to the customer's satisfaction.
This review was chosen algorithmically as the most valued customer feedback.
I purchased a Chihuahua puppy from Alabama Toys and Teacups this Fall. Took it for a well puppy checkup to a local Vet who failed to do a thorough checkup and missed her illness within 24 hours of purchase. Less than 1 week after I purchased the puppy, it became very sick and refused to eat. . Then took her to my regular Vet and discovered that the puppy...
Read full review of Alabama Toys & Teacups Boutique and 20 comments
The complaint has been investigated and resolved to the customer's satisfaction.
This review was chosen algorithmically as the most valued customer feedback.
I also had a problem with Alabama Toys and Teacups..I purchased a male Yorkie that would not stop scratching..I called her she said to use more Frontline..Long story short he had scabbies..we got scabbies..During this time he had a terrible hernia, could not urinate..could not have surgery because liver readings being so high..I would tell anyone stay away from her.
Read full review of Alabama Toys & Teacups Boutique and 5 comments
The complaint has been investigated and resolved to the customer's satisfaction.
Puppy health & genetic issues
Bought a puppy from Alabama and I just have the puppy 1 week. The Doctors said he never saw mange in a puppy so young. The puppy is now costing me a small fortune because the vet found that Lilly has Sarcoptic Mange a contagious parisite that can be spread to humans, problem with her hind legs (she can't stand up) and the parasite Coccidia. She is not a healty puppy. I understand that young puppies may have parisites which can be treated but the mange/scabbies is transferrable to humans and very hard to get rid of. I am now spending money for vet care so my family doesn't get sick hoping that this works. I have infant grand children that this can be spread to. I am very unhappy about this. Do not buy from these people I lost $900 and it is costing me more wit vet bills
Resolved
The complaint has been investigated and resolved to the customer's satisfaction.
Collect Your Trust Badge
Be recognized for outstanding customer service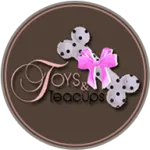 Alabama Toys & Teacups Boutique

contacts
We are here to help
19 years' experience in successful complaint resolution
Each complaint is handled individually by highly qualified experts
Honest and unbiased reviews
Last but not least, all our services are absolutely free