Akai Professional complaints
6
Newest Akai Professional reviews & complaints
Customer support
For such a world wide use of their products I can't believe their awful non existant customer support. Wrote to akai with around 4 questions and got a reply about only one which wasn't even an answer about the correct software, I replied saying this and asked what about my other questions, they replied saying i'm sorry you're having trouble navigating the site and that was it no questions answered still, I replied saying i'm not having trouble navigating your site and have never suggested I do and I said can I get someone to answer these questions please. That was weeks ago and still waiting, seen so many complaints on other pages about them.
Akai bluetooth wireless earphones
This is the third time I have submitted a complaint and todate I have not received even an acknowledgement..
I bought Bluetooth wireless headphones (A58040) last year and within months the charging port became detached and dropped into the body of the earphones thus rendering the earphones useless. I bought AKAI thinking that being Japanese they would be good quality. Prior to the problem they were used on average once or twice a week so I am very disappointed. that they are now useless.
Please have the courtesy of replying, trust me I will not let the matter rest.
The complaint has been investigated and resolved to the customer's satisfaction.
No customer service
TV broke within warranty term. Contact via phone (voice mail only available) and email unsuccessful. I have never heard from anyone since 3/1 2009, the date I have send a request for repair through the customer service page http://www.akaiusa.com/. I have received a confirmation regarding the receipt of my original inquiry. I have send two emails (3-1 2009 and 3-19 2009, giving ample time for response. I have left voice mail at the same dates, and will do the same today 4-14 2009. It seems that this company is not willing to honor warranties given on their products and therefore is not willing to be readily available for customer care. TV set I have purchased was $ 700.00 and since there is no display without repair the only thing I could do is to throw it away. AKAI customer service consist of a email inquiry and voice mail. There is no life person customer service available at any time, therefore it is very easy for AKAI to "hide" and never fulfill the warranty nor other inquiries.
Resolved
The complaint has been investigated and resolved to the customer's satisfaction.
Television not working within guarantee period
Dear Sir,

I have purchased one color television of following specification
Dealer: KCOP Distributors, Pankha Road New Delhi - 45
Bill to: Mrs. Madhvi Tiwari, New Delhi
Make: Akai
Model No: CT-2205
Cost: Rs. 8500
Date of Purchase: 20.08.2007

I have faced the following problems in the system on 12/11/2008
Red Spot on the screen
LED is not working.

I lodge the complaint in Akai Service centre and the service executive visit after 15 days after lodging the complaint and examine the system. the result declared by service executive was:

Picture Tube is faulty. It will be replaced within 12 Days. (After this No response from Akai side.)

Again i am facing no picture problem in the television from 12.04.08. I lodge the complaint on same date. no executive visit to check the television.
Again - again i am calling the customer care but no person is visiting.
On 25th i told the customer care executive to generate the complaint no. he deny the same.
After a long session on telephone, he given me complaint no (Complaint No: 400aa08d251480).

Still no person visited to examin the system till date & time.

I have spend approximate rs. 500 to call the customer care.

Please help me.

Regards

Pawan Tiwari
Not working
To
The CEO
M/S AKAI Electronics Products

Dear Sir,
Once ill luck prevailed upon me which resulting in purchase of a AKAI sound system, Model PRO-4A,Sr No3A06031303 from one shop ELECTRONIKA,Sainik Bazar,Main Road,Ranchi claiming himself the authorized stockist of Akai Products on 24.08.2001. The system I purchased, when I was posted at Barkakana (a place 50 KM from Ranchi) but, after two months I was transferred to Ranchi from where the said unit was purchased as a result it became easy for me to avail the service facility of the purchased unit from its authorized repairer.
The system got one year warranty and your service engineer pulled the system to cross warranty period. During this period nothing had happened excepting belt snapping in 2/3 times. It was told me that belt snapping was a common failure due to high ambient temperature in a place like Ranchi(one should laugh to this comment). .However after crossing warranty the system gradually started unfoling its all inbuilt qualities and I had to call service engineers all the time because I did not allow others to touch such a sophisticated unit.. They started taking Rs 200 per visit excluding the cost of spares.One day one gentle man burnt two IC in my presence and I had to pay the same after lot of argument. This way I spent Rs 4800 within two years (the initial cost of the unit was Rs 9990) for this unit.
At present the status of the unit is:-
(a)Radio is not working from 2003.Your man attended the same and he told me that it could not be repaired. But I am sure he made it wrong while burning two ICs.
(b)If you put new CD ,it will start slippage. The unit was inspected by your service engr and one time they are telling that lens is not in order and simultaneously they are also telling that AKAI lens are not required to be changed.I am bewildered what is to be done.
.(c)Out of two Cassette player, only one is working other is stopped since long.

Now this has become a junk for me and I want to get rid of this unit. I also intimated the entire trouble to your company two years back through mail and one of your executive expressed his inability to help me in this connection and he suggested to take me the help of local authorized repairer but, I have narrated my experience to you regarding the workmanship of local repairer. Of late I tried to put this system under exchange scheme in Ranchi market but every body told me that Akai products got no market. At this stage as a sensible citizen, I can not through it in the dust bin since it is a electronic device,therefore to have a option ,I want to send it to you free of cost. You may keep it in your museum for your future generation to show them the quality of your product. I hope you understand my difficulty and help me to dump the same at your end. Expecting a line of reply from you.
Yours faithfully,

Tapas kumar mukherjee
Qr No 2c/68,jawahar nagar colony,
kanke road,ranchi-834008
India
Phone 91-[protected]
Color patch from the day one
I purchased the 25" ct model 6402 in june 06 2006 from bangalore show room (radio shack, brigade road). I faced with the color patch problem from the day one. I complaint to the service centre in the same week and the person from the service center just visited my home and went away with out doing any thing in the warranty period. I complained four times for the same problem and the service personnel has done the same as before and fool me for one year. When the warranty period has over he came to my home on august 27 2007 and has taken my tv to the service center and he charged me rupees 1000/- . The service center wants to make money with giving service to the customers. Even i pay this much amount they wont give any assurance for their service. They will charge me again. So akai wanted to make money with the defective sets.
Collect Your Trust Badge
Be recognized for outstanding customer service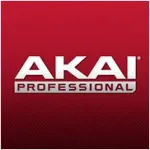 Akai Professional

contacts
We are here to help
19 years' experience in successful complaint resolution
Each complaint is handled individually by highly qualified experts
Honest and unbiased reviews
Last but not least, all our services are absolutely free