AETOS
-
Indian Aetos officer at woodland checkpoint
On 6/8/2022 at around 2115hrs, i was riding my motorcycle into Jb from woodland. Im a singaporean riding singapore plate bike.As i was riding, 2 aetos officer(1 chinese and 1 indian) was manning the barrier and they closed on me when there was clearly enough space to ride in. Other motorcyclist goes to the right side and this indian chap gestured to me to wait. I waited and then he keep on gesturing for me to wait. And so i waited. After a while he open up the barrier and let certain motorcyle pass through(malaysian plate vehicle).

I then when straight and he immediately close the barrier and told me to go to the right side. I was stunned beyond words. He then shouted at me to go to the right. I told him what was his problem and he just brushed off my question. The other aetos officer did nothing and just go away from the two of us. I requested for his name and no answer given.

Is this the kind of officer aetos is hiring? You want to work, do work professionally. Dissppointed beyond words with this aetos officer.
This review was chosen algorithmically as the most valued customer feedback.
I am writing this email to seek your kind assistance to review the AETOS officer on duty at Woodland Checkpoint as his attitude is very rude to daily commuter like us. This happen at 9:40pm today, 2 Aug 2022, me(pillion) and my Husband (rider) was going back to JB house after rain. We been Queuing for more than 30 minute before the incident. Suddenly, the...
Read full review of AETOS
AETOS
-
Service Aeros officer at Woodlands Checkpoint
Hi I'm Jivitha Dhanapalan [protected] & am Malaysian who ride in & out everyday for my work. Today 3rd of June, there was incident happened to me, At around 0815hrs I were kept to my left lane and slowly moving towards front. After a while bikes started to move fast, So I were move forward as all the bike. There was a Aetos officer stand a side of left lane where am I'm moving forward. Moreover the place where the officer stand was dark , So tried to cut right, but there was bike coming , out of sudden this officer push away my handle to the right & luckily am holding the handle quiet strong. I need someone to call for this feedback. I understand that officer providing services must be firm but not be rude. He also shouted at me. There must Risk assessments for officers job & and I believe that non of the risk assessment/SOP stated to push away or shouting to the riders right ? Looking forward for your calls & reply.
AETOS
-
The checkpoint officer
Today, 21st May 2021 approximately 10.15 a.m I came across an incident of an officer who was so rude to an old chinese man who wanted to cross the lane. We all were waiting for the bus to depart to Malaysia. That old man was already so tired and sweating, without guiding him which lane to proceed, that arrogant and heartless officer raised his voice to that old man. This is so unacceptable.

I am Kamalesh, Malaysian. Please contact me for more information +65 [protected]. I want that heartless officer to understand what he did was so wrong and learn how to guide people in a proper way.
AETOS
-
Checkpoint Officer
I wear jacket in and out custom so many years , today is the first time the old pervert officer ask me to take off my jacket off me before letting me pass through the clearance . WHAT IF I DON'T HAVE A INNER WEAR ? This is so ridiculous ! Past few weeks I also in and out Malaysia , so many years I don't know that clearance need take off jacket or strip ? This officer is pervert ?
AETOS
-
Appropriate Staff Behaviour
Dear Management,

I would like to report Mr Kangeswaran Laskhmanan (Sergeant 7209) having affair with Hui Jim Ling ( Protection Officer ) on duty at PSA Port.This particular man are using his position power to adjust his work schedule according to his affair.I would like to complain two staff regarding this matter. One is married man and another is single girl.This man often changing his duty roaster and bringing her together in the van.Many staffs have advised them that this is appropriate attitude but they are still having this relationship where causing too much issues.Hopefully you all as management could have a counselling session with this two particular person.

Work place : PSA Pasir Panjang Port

Please revert back to me on action taken as if no action taken I need to go to Singapore Police Force to report this two person as it will affects your Aetos Holdings reputation.Please call me at [protected].

Subashni Devi Nair
Desired outcome: Call for counselling
AETOS
-
Staff misbehaving
I would like to report Mr Kangeswaran (7209) Sergeant Aetos Police Officer and Hui Jim (Protection Officer) having affair at work place. Mr Kangeswaran is known as major attitude problem within girls among his colleagues and always threaten all other staff and colleagues even his friends those advising him. Please take a serious action on this as this is a work place and not a prostitution centre. Please have a remark and revert back on this matter. This man is married and this girl know that he is married but he still arranging schedule to be in work with this girl and is this called as work ethic. Please take a serious action on this because this particular man is spoiling all girls life in the Aetos. Please look into this matter seriously before Aetos holding reputation is spoiled.
Desired outcome: No warning needed.Please take serious action.
AETOS
-
road officer
4 November 2019, around 3pm. A malay, older male officer being rude. Calling me stupid. My fault for misjudged that the traffic light was not working thus I cross it thinking tat the road officer are there to direct traffic. I accept my mistake but I cant accept the officer for calling me stupid and all. Even an old uncle was crossing the road at that moment couldnt see any incoming cars due to the road work. I hope this officer are further train on how to approach the member of public more amicable. Also, tried to call the general enquiries number but it seems that no one is manning the phone during office hours
AETOS
-
the rude officer police at tuas checkpoint
Yesterday night 29th Oct 2019, i was on my way toward Tuas Checkpoint by company van. Upon reached checkpoint, me and my colleagues came down from van and walk along the route towards departure hall. Suddenly one of Aetos police officer using his torchlight to call me during his checking on the others bus. He started to ask me with his harsh tone. Starting scolding me why i came down from bus or van so early before the stopping point. I mention to him i don know just follow my colleagues. I also apologize to him. I was very dissapointed with this, how come the officer behave like this kind of attitude. If i am tourist, what will i think about singapore. Is it friendly and nice country?
AETOS
-
rude aetos officer at tuas checkpoint
I am a SG citizen, riding a friend's Malaysia registered vehicle. During the standard vehicle check, a Lance Corporal Azwan was being aggressive and rude. Years ago i remember ICA had customer service rating to ensure all entrants are treated fairly and just. This officer clearly thought i was Malaysian and was being overly ride, arrogant and smug. He even challenged me to visit him at the check point officer. Do look into and revert if such behaviour is allowed.

Incident happened on 15 June 2019, 5pm.

Please feel free to contact me at my email at edwin.[protected]@hattengrp.com

Thank you.

Regards,
Edwin
This review was chosen algorithmically as the most valued customer feedback.
I am a foreigner from philippines. I was taking the lift at Changi airport terminal 2. A security guard bumped into me and dropped my purse. I bent down to pick my purse, and felt a rub on my butt and stood up to see the security guard. I was angry and afraid and asked him for his name. He covered his name tag and ran away. His last name was krishnan and...
Read full review of AETOS
This review was chosen algorithmically as the most valued customer feedback.
Im an IT vendor who was at the ICA building this morning for work. I had gone.in to change pass and the officer at the desk - lee siew cheong was ridiculously rude to me for no apparent reason. I had placed my IC over the counter top. He took a disapproving glance and shouted at me asking me what i was here for and which company i was from. After presenting...
Read full review of AETOS
This review was chosen algorithmically as the most valued customer feedback.
I was at IMH this morning. While doing a favour by returning a misplaced bicycle to the security counter but was misunderstood by 2 young aetos security officers for a bicycle thief. Apparently the guards leave their unlocked bicycles lying everywhere in a mental hospital. Common practice for the guards. I drove to IMH for visitation that morning. Unable to...
Read full review of AETOS
This review was chosen algorithmically as the most valued customer feedback.
I would like to feedback on 01 chinese lady Protection officer guarding at the entrance of AETOS HQ whom I know since from aetos complex @ west coast. She had been nice all along but today, 20 Dec 2017, I told her that im here for interview and need direction, as it is my 1st time being here. But she shouted at me and show attitude. Please do something about it. thank you.
Read full review of AETOS
AETOS
-
aetos officer approach behavior
At around 6:20 pm 10-December-2017, I was on the side of the road to the Woodlands Checkpoint (Arrival) ~ Biometic Post, at that time it was heavy rain and I had no rain coat, so I had to stop there, 1 of the Aetos officer told me that I have to go forward in-order do not blocking the road. I told the officer i did not carry any rain coat & i will to do so if i would, he told this is not his problem, we did argue, the Officer start shouting on me, i ask for his name & told him that i'll going to make statement to Aetos Office. He did not allow me to take his name by holding & covered with his hand on his warrant card. After awhile, 1 of the ICA officer Wang Yifan came & wondering what is happened, i did explain to her. After she understood what actually happens, she went to appoch to the Aetos Office and wanted him to allow me to take his name, Only from there i get the Aetos Officer name ~ PC (APF) Muhammad Zulhaiqai. After all this has happened at that time, I feel very sad that Aetos Officer is behaving like that, I hope to who's concerned can inprove in these & make sure all Aetos Officer will reacting more professional.
This review was chosen algorithmically as the most valued customer feedback.
incident date: 17/11/2017 i would demand a explanation on what i am going to explain. firstly is your personnel with armed allowed to shout at anybody in public? this incident took place at tai seng area when i just ended work. i was searching for a heavy vehicle parking lot. i realized that your personnel are looking at me. i asked him if i did do...
Read full review of AETOS
This review was chosen algorithmically as the most valued customer feedback.
I'd like to give feedback on aetos' officer samikkanno. I've been traveling singapore for many years now and none of the police/immigration officers had asked me to remove my headphone at singapore customs' scanning and physical inspection. They'd usually ask me to remove mobile and belt alone, but these few days aetos' officer samikkanno has been...
Read full review of AETOS
This review was chosen algorithmically as the most valued customer feedback.
On 11/06/2017 afternoon, I was on my way to Johor Bahru with my 4 years old son. As I drove into the passport booth which is on my passenger's side, I have to stretch over to give our passports. I was in a very awkward position therefore I returned to the seat. The next thing I knew, the officer told me 'Ok' so I stretched again to retrieve the passport...
Read full review of AETOS
This review was chosen algorithmically as the most valued customer feedback.
Sat, 17Jun 2017 a messy traffic jam before we could reach woodlands checkpoint. We queuing at the same sport from 8.04am to 9.25am, we was near checkpoint but is was not moving at all, finally the car in front of us moved, we follow and slowly reaching the 1st traffic light, it was a green light showing on the second traffic light and the yellow box i...
Read full review of AETOS
This review was chosen algorithmically as the most valued customer feedback.
Good day in charge, on 13/03/17 around 1230am at woodland custom motorcycle passport scanning counter from Malaysia towards singapore. The machine failed on me after me and my girlfriend scanned our passport . We look around to for any buttons to request for help but to no avail, I ask my girlfriend to go to the office located in front to request for help...
Read full review of AETOS
We are here to help
16 years' experience in successful complaint resolution
Each complaint is handled individually by highly qualified experts
Honest and unbiased reviews
Last but not least, all our services are absolutely free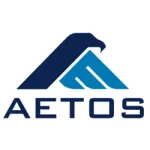 AETOS contacts