Rate your recent experience
Pros and Cons of Zearn: A Review Breakdown
Zearn has received a significant number of positive reviews from both educators and parents. This online learning platform is designed to help students in grades K-5 develop their understanding of math by providing engaging, interactive curriculum materials that are aligned with Common Core standards.

Users praise the program's flexibility, as it can be easily integrated into classroom lessons, used for independent study, or accessed at home. The adaptive technology is also commended, as it provides individualized instruction that adjusts to each student's needs and progress.

Furthermore, Zearn encourages students' autonomy and confidence by allowing them to work at their own pace, with hands-on activities and personalized feedback. Educators appreciate how the program tracks their students' progress and offers detailed reports on their strengths and weaknesses.

Overall, reviewers express satisfaction with Zearn's effectiveness in making math learning enjoyable and accessible for all learners.
the worst math game!
i am in 5 th grade and this sucks and the f**ken Stupid box because when u are on the tower of power and u get 1 queston wrong you have to start all over again and it dose not help only give u another queston it holds us back for small mistackes and they over compulate simple questions like 3 times 9 ! i am litraly crying right now because i cannot pass the hower of pover and the box is stoping me and yes i am in school right now
Zearn Review: Not Recommended for Advanced Math Students
In my opinion, Zearn (zearn.com) is not a very good resource for learning math. Although the initial problems are relatively simple, as you get to the lessons it becomes more challenging. However, the biggest issue I had with Zearn was with the "Tower of Power" segment. After completing a problem, sometimes Zearn would suddenly discard all your input and start over again. Although it claims to offer a "boost" to help you out, it's really an irritating feature that can be incredibly frustrating.

As a student in the 5th grade, I found Zearn to be too easy for me. While it might be a useful tool for younger students, anyone with a stronger math foundation might not find it very helpful. All in all, I didn't have a very positive experience with Zearn, and I wouldn't recommend it to others. There are definitely better resources out there for learning math.
How to Provide Constructive Criticism for Zearn: A Review
Unfortunately, this review is not helpful and contains inappropriate language. It does not provide any constructive feedback about the website, Zearn. It is important to communicate your thoughts and feelings about a product or service in a respectful and informative manner.

Instead of using vulgar language and insults, let's try to provide specific reasons why Zearn did not work for you. Was the website difficult to navigate? Were the lessons not engaging or helpful? Did you encounter technical difficulties?

By sharing your experiences and providing specific feedback, you can help Zearn improve their platform and make it more user-friendly and effective for others. Remember to communicate in a professional and respectful manner, as this will garner more attention and respect from others.

In summary, let's strive to provide constructive criticism when sharing our opinions about a product or service, rather than resorting to vulgar and disrespectful language.
Zearn Review: Mixed Experience with Math Chat and Video Lessons
My experience with Zearn has been both positive and negative. While I appreciate the accessibility and convenience of the platform, there have been some frustrations along the way. One issue I've encountered is the way the math chat operates. On occasion, two options appear asking whether I'm ready to solve or whether I want help. In most cases, opting to solve the problem independently is the best choice, but there have been times when I've been genuinely stuck and needed assistance. Unfortunately, the helpful videos that have been provided haven't always been that helpful. On one occasion, the video merely repeated what I already knew, and I ended up getting the problem wrong. When I was sent to the second video for further assistance, it repeated the same information again without offering anything new or truly helpful. This has been a source of frustration for me, as it feels like wasted time and effort. I do appreciate the educational value of Zearn, but I can't help but feel like improvements could be made to enhance the learning experience for all users.
Zearn Review: Disappointing Website with Poor Design and User Experience
Zearn is a website that aims to teach mathematics in an interactive and comprehensive way. However, my experience with this platform has not been very satisfactory, and I must say, I am quite disappointed. To start with, the website fails to provide me with any useful information, leaving me feeling as if I'm wasting my time. Moreover, it seems to follow a rigid and mandatory approach, which doesn't allow me the freedom to explore the subject at my pace. Additionally, the user interface is quite random, and it doesn't seem like much effort has gone into creating a user-friendly experience. In fact, it is so poorly designed that I cannot help but wonder if the creators intended to make it troll-like to purposely provoke negative reviews.

Furthermore, its low-budget design is evident, and it is surprising to see that it has been rated as a top-rated website. This raises a red flag, and I cannot help but question the authenticity of such ratings. Adding on to this, I came across multiple one-star ratings left by previous users, which makes me question the website's credibility.

The Tower of Power section of Zearn, where students can practice math skills, is one of the critical facets of the website. However, it was quite disappointing to find that the problems reset themselves, undoing any progress I may have made while attempting to solve a problem. This is undoubtedly a frustrating experience, and it leads me to question the reliability of the website.

Moreover, in group settings, I've noticed that other students in my class have the same opinion as mine. Everyone seems to skip through the math chat as it doesn't seem to be beneficial. Overall, I am greatly disappointed by Zearn's poor execution and would rate it zero if I could.
Zearn: An Unfavorable Option for Student Growth and Success
As a student currently utilizing the Zearn curriculum at my school, I feel compelled to share my experience with this online platform. As much as I wish I could say that this program is amazing, I must admit that it falls short in several areas.

Firstly, the technical aspects of Zearn can be quite bothersome. On one occasion, I was almost at the top of the "Tower of Power" when my entire body of work was inexplicably deleted, leading to understandable frustration. This type of glitchiness can make life hard for students who are actively engaged in the learning experience.

Secondly, the content featured on Zearn can be frustrating at times. As a fourth-grader, I have outgrown practicing the basic 20 + 5 number bonds yet Zearn has yet to acknowledge this fact. The lack of relevance to the assigned lessons can lead to confusion and feelings of being stuck in a rut.

Additionally, although the platform's videos are engaging at times, it is clear that the program's creators made little effort to integrate the video content with the actual learning material. It is difficult to stay motivated when it feels like you are being given random tasks to complete with no relation to the lessons presented.

Lastly, while the Tower of Power may seem like a fun challenge at first, the reality of this feature quickly shows its true colors. After working hard and finally reaching a new level, making an error in your work is unavoidably discouraging. But to then be given a "boost" that takes you back to zero progress is simply not fair.

Overall, Zearn leaves much to be desired. While it may have some educational value, the numerous technical glitches and lack of relevance to grade-level curriculum make it an unfavorable option for student growth and success.
Zearn Math: Boosting Confidence and Improving Math Skills for Homeschooling Children
Zearn is an absolutely valuable asset in the education of my four children, ranging from kindergarten to fourth grade. Above all, it has provided my children with a better understanding of mathematics and has motivated them to strive harder in this particular subject. As a parent, I am delighted to say that it serves as an excellent addition to our curriculum while also providing remedial help in math.

My children especially enjoy the fluency-building games that are available at the beginning of the lessons. While they may find the instructional videos and tower of power a bit tedious, I have noticed significant developments in their ability to solve word problems since utilizing these aspects of the program.

A critical aspect of our use of Zearn is pairing it with Singapore Dimensions 1A for my first-grader. We were able to match the workbook with the Zearn scope and sequence, and it has undoubtedly enhanced her knowledge of mathematics. My kindergarten-aged child currently utilizes Math You See Primer with Zearn which proves to be an excellent match as well.

My third-grader has been using Dimensions 3A and was placed at a second-grade level in Zearn to boost her confidence. I made sure to make the instructional videos optional so that she could skip through them if she felt comfortable with the subject. The tower of power and math fluency exercises such as Sprints and Sum Snacks have proven to be successful in improving her math skills.

Similarly, my fourth-grader is currently on the 3rd-grade Zearn level and working through Math You See Delta (4th-grade math). Her multiplication and division fluency have skyrocketed, and she is currently excelling in both areas thanks to Zearn.

As a homeschooling family, we are fortunate to have the time to supplement our curriculum with external resources. We have found Zearn to be an incredibly beneficial and effective program in developing our children's math skills, and we use Kumon throughout the summer to keep their math skills sharp. Overall, we are delighted with the results Zearn has delivered, and we would recommend it to any family seeking additional math resources for their children.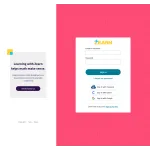 Zearn

contacts
We are here to help
A 19-year track record of successfully managing customer reviews
Our team of experienced professionals handles each review with individual care
Honest and unbiased reviews
Last but not least, all our services are absolutely free