Young Explorers complaints
38
Newest Young Explorers reviews & complaints
All gifts broke immediately after opening
In December 2022, I received marketing materials from Young Explorers and I decided to give them a try and support an 'american business' as stated in their magazine. I purchased four toys totalling close to $400 dollars.

My children opened their gifts enthusiastically on Christmas days and finally got to 'play with them two weeks AFTER Christmas, each and every one of the toys did not work upon opening or immediately broke! I called January 2nd to request a refund for defective expensive toys and their customer service was horrendous. I was transferred time and time again. I called for three weeks straight until finally someone transferred me to a level 3 customer service. That person game me an address to send my package to. I mailed the package mid-january via Fedex as instructed.

It's now been 5 months, I called FedEx and they said the 'shipper" YOung Explorers should be contacted as they are responsible for the lost package since they may have provided a wrong address.

I have tried calling their customer service again to no avail. They don't speak English very well and their narrative is a script that is NOT helpful at all.
Desired outcome: I request an immediate refund of the entire amount I paid. Additionally, I urge you to take necessary steps to prevent other parents from falling victim to their misleading marketing tactics.
Charges of $14.95 a month after a purchase
I order three products in October of 2022. That said, I just realized that this company, after researching a reoccurring charge, has been charging me $14.95 for something, not even sure what. This has been ongoing for six months. To say I am unhappy is an understatement! As a teacher, I buy many products from many companies but will certainly be informing my colleagues of this deceptive company. My credit card company has been contacted and will be starting a fraud investigation!
Desired outcome: I would like a refund of $89.70!
I ordered 3 items for Christmas $119 plus shipping
I received duplicate orders and duplicate credit card charges. I called customer service and they said return the duplicate order for a refund by taking it to a fedex office which I did. Since I didn't have a prepaid label they wanted $67 to ship it. I didn't have $67 to spend, I am on disability. I went back to young explorers website and saw that it said contact us for a fedex prepaid label which I did and was told I would have it by email in 24 hours, 4 days later I hadn't received it, called customer service again and was told to take it to the P. O and send it USPS and pay myself for their mistake. Supposedly they will refund that cost on my cc but at this point I don't believe them.
Desired outcome: Cover my return postage for their mistake in sending me a duplicate order
Is Young Explorers legit?
Young Explorers earns 62% level of Trustworthiness
SAFETY NOTICE: Complaints Board has determined that Young Explorers has a very good credibility, and is mostly trustworthy with minor reservations, with a legitimacy rating that is more or less around 62%.
We found clear and detailed contact information for Young Explorers. The company provides a physical address, 2 phone numbers, and 2 emails, as well as social media account. This demonstrates a commitment to customer service and transparency, which is a positive sign for building trust with customers.
Youngexplorers.com has a valid SSL certificate, which indicates that the website is secure and trustworthy. Look for the padlock icon in the browser and the "https" prefix in the URL to confirm that the website is using SSL.
Our scan shows Young Explorers website is free from malware and phishing activities, which are types of online threats that can include viruses, worms, Trojan horses, ransomware, and other malicious code, as social engineering tactics used to trick users into sharing their personal information.
However ComplaintsBoard has detected that:
There was some difficulty in evaluating or examining the information or data present on the youngexplorers.com. This could be due to technical issues, limited access, or website may be temporarily down for maintenance or experiencing technical difficulties.
Young Explorers protects their ownership data, a common and legal practice. However, from our perspective, this lack of transparency can impede trust and accountability, which are essential for establishing a credible and respected business entity.
We conducted a search on social media and found several negative reviews related to Young Explorers. These reviews may indicate issues with the company's products, services, or customer support. It is important to thoroughly research the company and its offerings before making any purchases to avoid any potential risks.
Our Conclusive Verdict: Young Explorers is generally a safe and reliable company to do business with. However, we advise that you exercise caution and thoroughly read all complaints and reviews before providing personal or financial details.
Customer Service
On Monday morning, I ordered a birthday gift through the Young Explorers website for my Grand nephew, who lives in Florida. When filling out all the information, I put in my billing address (in Minnesota), then entered my nephew's address in Florida as the Shipping address. After entering my credit card info, I hit the purchase button. A few minutes later I got a confirmation email which showed the shipping address the same as my billing address, but with my nephews name. This was at 4:22 am. When the business opened I called customer service to get the shipping address changed. Guess what! The customer service is in the Philippines! The lady told me the order was already at the warehouse and the shipping address couldn't be changed. I demanded to speak with a supervisor and after being transferred four times…and over one hour later, I got a supervisor. After giving him all the same information I gave the other representatives I talked to, he claimed he couldn't change the shipping address. I then told him I wanted to cancel the order, to which he said he couldn't do that! He said when I received it I could return it for a refund. You can't tell me that only 3 hours after placing the order, which their website screwed up, they couldn't change the shipping address nor could they cancel the order. I asked where their corporate headquarters were, which he said in Massachusetts. I asked for the CEO's name and phone number. He gave me the name and corporate phone number. I called twice and got his voicemail and left a message requesting a call back, which I never got. So…I guess after spending $126 including $18 S&H, I'll have to wait for the gift to arrive, then spend another $20 to ship it to my nephew in Florida! This is the WORST customer service I've ever received. Never again will I place an order with Young Explorers!
Attempt to cancel
I ordered to seats from YE in November. Twice I contacted the company to see when the gifts would be delivered. Both times I reached a woman who did not speak English and all she would say was: 7-10 days. I asked will it be there by Christmas. Again, I got 7-10 days. I then decided to cancel the order. 3 times I went on the website and requested that the order be cancelled. No one ever got back to me. Finally, two weeks after Christmas; I got notification that the order would be shipped out. Again, I requested that the order be cancelled. My niece received the order today. 1/7/2022. Her daughters are happy with the gift, but because of the problems with YE I ordered another gift for the girls. So now I have spent double the amount I originally intended to spend and I still have not gotten any reply from YE. I will never purchase another thing from this company and I will advise anyone who is interested in doing so; that the customer service is horrendous. As far as I'm concerned this company played fast and loose with my money. They should be ashamed of themselves.
Desired outcome: There is nothing they can do. I just want to be removed from their mailing list and if I never hear from this company again; I will be happy.
Customer service
Can't believe they are in business. Based on this interaction, I will not consider Young Explorers. Customer service tell you some thing, possibly to end the call sooner. After multiple calls, we found out there was no change to the progress of our order and canceled the order. We found same items elsewhere. My lesson learned was to read the reviews before purchasing.
Toys
I did not get my entire order and half of what I did broke. One toy arrived broken and never worked. I returned the toys for an exchange per co.pany instructions and never received the exchange...NOR did anyone contact me concerning my return (even after I sent them an email inquiring about the return). At this point I would prefer a FULL REFUND of my money for the items returned.
Desired outcome: FULL REFUND
Unauthorized charges
Placed order on 11/6. Agent claimed system was down and could not provide order number or confirm item availability. On 11/16 card was charged twice for 2 different amounts totaling $500 (ordered about 200 worth of merch). Called their CS and was told there were no records of any charges over $126 and could not cancel order and they could not do anything.
Desired outcome: cancellation and refund
Vivitar microscope set - item #y111422
Purchased 2 Vivitar Microscope Sets. Junk! Paint is peeling off the microscope. Called customer service 4 times. They won't send prepaid return label for their defective toys. They charged me $22 for shipping and now want me to pay again to ship it back to them! I heard people complain that Young Explores doesn't refund your money either. This company is ran by criminals! Customer Service is in India, and they don't understand what a defective product is. Can't speak to anyone in the USA.
Desired outcome: Send prepaid shipping label and refund the entire cost of this purchase.
Y192007
Received this item and it does not work. I've tried replacing the batteries and it still does not work. I've called twice and get the whole system maintenance excuse and the website is down. I want to return this to purchase something else. This is going on for 2 weeks now This is unacceptable! I want a return label to send this defective product back to you
Please respond
Kathy Allen
Desired outcome: Issue a packing slip so I can return item to you
Customer service
I placed an order on 10/19/2021 on the web site. I had a problem with the system accepting my new address. I called back and I thought I had the shipping address issue resolved. But I still have not received my order. On Monday, November 1st, I called the customer service number. I was told a lie by the person who answered. He said he was from Massachusetts. When I told him he did not sound like someone from Massachusetts he told me he was in the Philippines. He said the system was down and he could not help me. I called today and spoke with a lady who told me the same thing. When am I going to get my order and when am going to get some answers? I already paid for this order so who is going to help me?
They fly! They talk! They save the planet
I ordered the above product several weeks again. I still don't have a confirmation number! The web site has been down for weeks. You can't reach them on the phone. I can't even cancel. I want to cancel and get my money back SOON.
I question the viability of this company. I can't trust them. Are they crooks?
I understand they have an extremely poor satisfaction record.
In checking into this company (after the fact) I was told via e-mail not to order from them.
I don't understand how they are allowed to opperate.
This puts my grandson's Christmas in jeopardy
Desired outcome: Complete refund
Rainbow Water Spray toy backyard only ordered in March 2012.
Ordered this as one gift for my granddaughter for her birthday in April. Rec'd email "out of stock" until June 2nd. Will she receive his water spray toy sometime this summer. It was Bill to: Joyce McKinley, 1006 New Scotland Ave. Albany NY 12208 and ship to Mavis McKinley, 178 North Union Street, Burlington VT. When will she get in this purchase/gift. Please email at Joyce.m.[protected]@icloud.com regarding anything of the above. It is quite into the summer now, the gift will be useless unless shipped soon.
Desired outcome: Want Rainbow Water Spray delivered ASAP
Product hasn't arrived and no email confirmation
I purchased a tent to be sent to my niece's home. The purchase was the 3rd. week of April. I never received a confirmation email. I phoned yesterday and was told they weren't clear on where it was being sent. If that is the truth, when did they plan on contacting me.
I still have not received a confirmation email. Only an email to join a discount club.
Desired outcome: Recieve the product. It was a birthday gift. Or a refund
VIP status
I ordered toys at Christmas but did NOT agree to sign up for a recurring monthly charge to my account. Please stop this immediately. I will not recommend or order from this company again. You may remove me from you mailing list and your email list. This is disgraceful on your part to hide a hidden recurring charge disguised as a coupon.
[protected]@umich.edu
Tadpoles
False advertising. Photo displays a complete kit. No tank. No tadpoles. Bought in November. It is almost March and no tadpoles. Aside from that I was charged a recurring fee for a club I never joined. Too many phine calls. Too many emails...no satisfaction. No help. Why not just overnight the tadpoles? I don't think tadpoles even exist. What a farce.
Desired outcome: Refund which I received and writing this in the hopes to help someone else from aggravation. Horrible company.
Zombie Blast
The arm on the zombie would not go back in the socket after being shot twice. The tab that holds the arm in won't come back up. This was a gift for my five year old grandson. He loved this toy! He tried to fix it himself by taping the arm on the zombie. 34.95 is a lot of money for a toy that was used twice. He threw away the box it came in, because of his love for this toy.He didn't want to give it up.Can you help me? Are there other complaints about this toy? I was very disappointed. This was the first time I ordered from your catalog. I would appreciate an answer from your company. My email is [protected]@gmail.com Thank you, Eileen Brady at 32 Sunshine drive White Haven Pa. 18661
Desired outcome: Would like company to give us a new zombie Blast or 34.95 back
Y142448 Baby's First Ride
Item ordered 11/9. Received wrong item 11/13. Contacted cust ser requested return label and correct item. Nov 16 my acct charged for item. 11/24 contacted cust ser, 2nd request for return label; told 3-4 weeks. 12/14 contacted cust ser told 2-3 weeks requested return label for 3rd time; finally received label. 12/14 contacted cust ser transferred 6 times disconnected after holding several minutes. Also told by 4th agent he can't find the order when he tried to track it. Could never speak to customer service rep - phone always cycled back to order department
Check deposited order not shipped
I sent an order by mail with a check attached. My check has been deposited but they claim they never got my order and have no record of receiving my check even though they cashed it. The check cleared on October 5th, 2020. Customer Services said they have no record of this on October 21st, 2020
Terrible service
I will never order from these idiots again! I really wish I had seen all the posts on yelp (one star rating) before I ordered four things to be sent to my granddaughter way before her birthday. I got 2 emails saying thanks for your order, it will be shipped soon. Then the day before her birthday I got that stupid letter saying they had been trying to reach me by phone, which of course they had not, and they had not shipped it. When I called it was clear I was speaking to some young girl outside the us. When she said they would go ahead and send my order, it would take 7-10 business days, I lost it. I was so angry and upset, they waived the extra fee and my granddaughter received her gifts 3 days after her birthday. Then yesterday, 2 weeks past the birthday, my mother called and was livid! The same thing happened to her!
Collect Your Trust Badge
Be recognized for outstanding customer service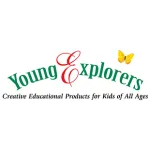 Young Explorers

contacts
We are here to help
19 years' experience in successful complaint resolution
Each complaint is handled individually by highly qualified experts
Honest and unbiased reviews
Last but not least, all our services are absolutely free