WorldofWatches complaints
8
Newest WorldofWatches reviews & complaints
Watch return
This company should be renamed World of Watchout. I ordered a watch online with a cost of $1535. When it arrived i was unhappy with the purchase and followed the company's return policy instructions. I sent it back to the return address they provided via USPS priority mail. The USPS tracking said it was delivered on Oct. 15, 2021 at 11:03am. I have receipt of that tracking. When I realized no refund had been issued I called customer service. The representative said they hadn't received the watch even though she checked the tracking # and it confirmed delivery. Instead of trying to help with the situation she became rude and belligerent, telling me it was not World of Watches problem and I should take it up with the USPS. When I reminded her that the tracking said "delivered" she told me they were located in a big building and the watch could have been delivered elsewhere. When I said I would contact Discover Card and make a claim, she scoffed and hung up on me. I have made two more attempts to get these people to accept some responsibility but they are non responsive. And so I filed a claim for the $1535 with Discover. Another tact they take is to advertise watches as "in stock" when they are not. This prevents the customer from purchasing from a competitor because it is already "on order" I only gave it one star because it won't allow for zero. AVOID THIS COMPANY AT ALL COSTS!
Desired outcome: My money refunded.
Beware!
I bought a watch from this site and it was over six months ago and I never received it because World of Watches cancelled my order. I had no idea about that because they never bothered to contact and tell me and the worst part was they did not answer when I tried to reach them. After all these months they finally decided to contact me. I'm absolutely disappointed! They said I'll get a refund but I really doubt. It took them half a year to tell my about my order status. Please buyer beware and do not order anything from this terrible website!
Customer Service
On wow tv, January 9, 2016, the program featured Citizen's Skyhawk Black Eagle watch, CIT-JY0005-50-W, for $429.99. Wiley, program's host suggested to Google it since their price is the lowest. I did Google it and found it sells for $349.99, Jomashop.com. I did notify them of Jomashop price, via Twitter. Although they replied they would match the price I have e-mailed them the information required but to avail since their mailbox is full! What kind of company lets her customer service mailbox for 2 days? Disappointed with World of Watches!
Is WorldofWatches legit?
WorldofWatches earns 94% level of Trustworthiness
SAFETY NOTICE: ComplaintsBoard has analyzed WorldofWatches and determined that it has perfect credibility and is completely trustworthy, with a legitimacy rating of 94%.
We found clear and detailed contact information for WorldofWatches. The company provides a physical address, 2 phone numbers, and 2 emails, as well as social media account. This demonstrates a commitment to customer service and transparency, which is a positive sign for building trust with customers.
A long registered date for worldofwatches.com can be seen as a positive aspect for WorldofWatches as it indicates a commitment to maintaining the website and its domain name for a long period of time. It also suggests that the company is organized and has taken steps to secure its online presence.
The age of WorldofWatches's domain suggests that they have had sufficient time to establish a reputation as a reliable source of information and services. This can provide reassurance to potential customers seeking quality products or services.
Worldofwatches.com has a valid SSL certificate, which indicates that the website is secure and trustworthy. Look for the padlock icon in the browser and the "https" prefix in the URL to confirm that the website is using SSL.
Our scan shows WorldofWatches website is free from malware and phishing activities, which are types of online threats that can include viruses, worms, Trojan horses, ransomware, and other malicious code, as social engineering tactics used to trick users into sharing their personal information.
We looked up WorldofWatches and found that the website is receiving a high amount of traffic. This could be a sign of a popular and trustworthy website, but it is still important to exercise caution and verify the legitimacy of the site before sharing any personal or financial information
However ComplaintsBoard has detected that:
Despite a high level of trust, our investigation found issues with WorldofWatches's service, including poor customer service, lack of accountability, and responsibility to resolve complaints. Customers may face long wait times for responses, receive generic or unhelpful answers or no response at all. Only 25% of 0 complaints were resolved.
WorldofWatches protects their ownership data, a common and legal practice. However, from our perspective, this lack of transparency can impede trust and accountability, which are essential for establishing a credible and respected business entity.
Our Verdict: WorldofWatches is highly recommended company, but beware of poor customer service. Their 25% Resolve Complaints rating is a cause for concern. We advise using their services securely and reviewing complaints beforehand.
Sell out of stoke items
I bought a watch that was suppose to be a anniversary gift, so I was expecting it arrive in able time. I had to send to e-mails for WorldofWatches tell me that the item is not available. For me a store to sell an out of stoke item is unacceptable, for sure I wont buy from this store again and I will tell my friends and family about this bad experience. The watch was a Invicta/ INVICTA-0761 Men's Ocean Reef/Reserve Chronograph Blue Dial Two Tone. Now a wont be able to give the anniversary gift and I have to spend more time looking for another gift. I am very pissed with this store.
WorldofWatches.com advertises but does not stand behind "guarantees that our prices are the lowest you'll find anywhere online
WorldofWatches.com advertises everywhere that they "guarantees that our prices are the lowest you'll find anywhere online". which is FAR FROM THE TRUTH. This company does not have the lowest prices, and when you find a lower price elsewhere from a reputable web company/retailer such as Evine.com or many others...Worlofwatches comes up with all type of EXCUSES not reasons why they do not match the price... by saying such as "We reserve the right to match a watch at our discretion".

This happens all the time to lots of customers that buy a watch and within the 30 day guarantee find a lower price and are totally ignored by this company. Don't believe me, read how bad customer service is from worldofwatches...this company has ZERO CUSTOMER SERVICE!

world-of-watches.pissedconsumer.com/?order=top

Evine.com had the Invicta Reserve 52mm Venom Swiss Chronograph Master Calendar Bracelet Watch w/ Eight-Slot Dive Case for $294.68...worldofwatches price $419.99 WORLDOF WATCHES DID NOT STAND BEHIND THEIR LOWEST PRICE GUARANTEE... I contacted the company, sent all the information, photos, links, etc proof that Evine.com has the watch for $120 less that WOW price...and i was simply put IGNORED, my questions were not answered.

evine.com/Product/627-304?storeid=1&track=-51101

WORLDOFWATCHES DOES NOT CARE ABOUT CUSTOMER SERVICE, REPEAT CUSTOMER SERVICE...THEIR ONLY INTEREST IS SALE, SALES, AND LOTS OF SALES...

If a company is going to advertise "30-Day Price Match Guarantee WorldofWatches.com guarantees that our prices are the lowest you'll find anywhere online". BACK IT UP...don't make concesions, excuses.

STAND BEHIND WHAT YOU ADVERTISE
The complaint has been investigated and resolved to the customer's satisfaction.
This review was chosen algorithmically as the most valued customer feedback.
I purchased an Omega Seamaster from World of Watches.com several years ago under the belief it was a legitimate Omega. After sending the watch to Omega for the 5 year service and to replace a crown, I was informed that the watch's serial number had been removed and therefore Omega would not work on the watch. I contacted World of Watches and they told me...
Read full review of WorldofWatches and 8 comments
The complaint has been investigated and resolved to the customer's satisfaction.
This review was chosen algorithmically as the most valued customer feedback.
I ordered a watch from WorldOfWatches.com. They say they ship the order in 1 business day but even after 5 days of placing the order they have not done anything. and on 5th day I got a mail that the order has been cancelled. No infromation has given why it has been cancelled. I tried calling to customer care phone but even after calling several time nobody...
Read full review of WorldofWatches and 1 comment
This review was chosen algorithmically as the most valued customer feedback.
This past December, ordered a Swiss Legend-brand chronograph from online retailer, World of Watches. I received it and noticed it did NOT function as a typical chronograph/stop-watch does: push the "A" button to start and stop and the "B" button to re-set. Then again, the 1/10th's second dial is NOT part of the stop-watch function! Huh? That's one of the...
Read full review of WorldofWatches and 7 comments
Collect Your Trust Badge
Be recognized for outstanding customer service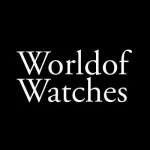 WorldofWatches

contacts
We are here to help
19 years' experience in successful complaint resolution
Each complaint is handled individually by highly qualified experts
Honest and unbiased reviews
Last but not least, all our services are absolutely free