WorldMark by Wyndham complaints
117
WorldMark by Wyndham
-
Sales
1) In October of 2021, we purchased a WORLDMARK membership at the Austin, Texas location. At that time we were offered a dual deal to purchase the CLUB WYNDHAM option and declined to do so.

2) In February of 2022, we went to a Club Wyndham in Orlando and were told that for 90$ more a month we could have the Club Wyndham that was offered in October. We thought that sounded like a good idea and signed up. We did not realize it would create a second account with its own monthly maintenance fees.

3) In May of 2022 we went to WORLDMARK in San Marcos, there we were told we should not have purchased the CW and should have spent that money to upgrade our WORLDMARK account to include the Travel Up option.

At this point we have two complaints. First, we did not realize the CW option added at the Florida location would result in a second account with its own monthly maintenance fees. Second, every time we stay at a Wyndham property we are being told we need some additional feature so we can fully enjoy our membership.
Desired outcome: Cancellation of one of the two accounts with full refund of any points not used.
WorldMark by Wyndham
-
Planning center not answering calls and unable to reset password to create account for access to new website
Multiple days waiting on hold for over 1 hour sometimes, other days over two hours., for weeks now. NO ANSWER on any attempts. This is inexcusable. I need to log in to the new website and am unable to do so because the code I received is no longer active. I am still paying my monthly dues but cannot use the amenities I have paid for. I have been an owner close to 20 year and am thinking of selling if this issue is not resolved. Please contact me, either by cell phone or email. This is ridiculous. I am unable to plan any vacations or weekend getaways.
WorldMark by Wyndham
-
Lost 10,000 Credits booked and cancelled during Pandemic
I lost a lot of my vacation credits! Membership resolution said I had bookings July 2021 in Las Vegas that I did not cancel on time! These were the times whe I tried to book and cancel vacations during that Pandemic when they annonced that the resort was open/close due to Pandemic protocols. The old website reflected 28,000 credits and the new website showed 9000 credits caused me to call. Only today, did I noticed that my credits were strastically reduced so I made the call.

I had several departments giving me different explanations.

As a long time member, I think this is something that should be taken into consideration.
Desired outcome: I want my 6200 credit back.
WorldMark by Wyndham
-
Website Access and Customer Service Not Answering the Phone
I have been a Worldmark owner for 28 years. I have "Diamond Elite" status for whatever that is worth. I have been trying, for days, to reserve timeshare and not only does the website not work; I am left on hold at vacation planning for upwards of 45 minutes and then get disconnected. I am being denied my right to access that which I paid thousands of dollars for. I tried reaching out to other departments and all they do is transfer me back to the incessant loop of no response. Great way to take care of you timeshare clients Wyndham! Interesting enough that I can go to booking.com and pay to go to my timeshare which I already paid for. I would request a refund from the company that revamped your website. This needs. to be made right.
WorldMark by Wyndham
-
Same issue - no access to account and no one answers calls
I suggest we all start a calling campaign to worldmark resort local front desks and ask for time share sales appointments. Give them whatever name you want. Call the same desks and complain about the no access issue. Tie up the phones. If the company is not going to have the courtesy to admit to a problem and notify us then guerilla tactics are next before a class action suit. I am reaching out to a local class action attorney tomorrow. I will let you know what happens. We need to become a united voice. Call Wyndham's corporate offices and do it over and over. We need the board to know and to see if they even care. Share names and numbers on this site so we can all call. We need to demand compensation since we pay for a service and are literally locked out with no recourse. We will be heard!
Desired outcome: Access to our online accounts and compensation for the loss of access.
WorldMark by Wyndham
-
Timeshare service and new website
I have been on hold for more than 3 hours. And this is not the first time. Everytime I call to get help with their new website which is a disaster, I am on hold and I finally give up. Today I was on hold for more than 3 hours (I took pictures of my phone on how long I was on hold) and finally got disconnected.

I have been an owner since 1996 and always had good service. Their service has been declining over the last few years, but the last few months have been horrible.

They charge a hefty maintenance dues since I am platinum owner, but I can't for the life of me get into their website or get help on phone to use any of my points.

For new owners - they should think twice before buying any timeshare from Worldmark.

Seema
Desired outcome: Fix the service and the website
WorldMark by Wyndham
-
Website
The world mark website is inoperable. I can sign in but when I try to navigate the website it takes me to a a blank page. I go back and then have to sign in again. This is crazy and unacceptable. I'm also trying to get clarity/explanation on my points. My anniversary is April and I should have received 12000 points yet it says I only have 8900. I used points form Maui but that was back in November. I need to know how my points have been used and why I don't have a new 12000. The website is useless. Please call me so I can get an explanation. Thank you. Rick Greene #00201471137 phone 775 842 4230
Desired outcome: I would appreciate a phone call and an explanation. And you need to fix the website.
WorldMark by Wyndham
-
website
I cannot log into the website. When I ask to reset my password it says there was a link sent but there is nothing in my inbox-nothing in my spam folder either. I call but am put on hold for literally hours. I am on hold right now. I haven't been able to log in since they changed to website page. When will this be fixed? When can we get an answer to our phone calls? If I had to call to make a reservation because I cant do a reservation online I wouldn't be able to.
Desired outcome: An answer to my phone call and an email password reset actually sent.
WorldMark by Wyndham
-
Titles Department
For a year my family has been attempting to transfer a property to another owner. We have been tossed around and have started the process three times. Each time, we are told our request is incomplete and more information was requested. We only received one request and sent the information immediately. Throughout this process, I have been paying fees and we have not used our ownership.

Each time I have called, I get the response, "We have everything we need. You just have to wait until the process is completed."

None of this is acceptable. We submitted our request several times. This is unacceptable.
Desired outcome: Switch the account! It's not costing you anything!
This review was chosen algorithmically as the most valued customer feedback.
Going out to all my TikTok, Facebook, Twitter and social networking friends. This will continue weekly until Worldmark responds. I don't expect anything due to poor customer/member service unless they are trying to get you as a new member. Buyer beware! Worldmark by Wydham steals from its longtime members. Elizabeth & Clay Hawkes had been World mark...
Read full review
WorldMark by Wyndham
-
Worldmark
NO answer after waiting on hold for hours and hours. I am now keeping track of unanswered calls and emails that I have tried over the last 3 weeks. This is completely unacceptable; we have been owners 25 years. World Mark website does not allow me to reserve in Honolulu, I have to call the vacation planning center number, which is what I have been doing. NO ANSWER. My next step is to file a complaint with the attorney general and/or go public. I HATE the new website; it is NOT an improvement. If I ever am able to book my unused points, and/or have points restored to me that I have lost, I will be leaving World Mark LOUDLY. Please fulfill your commitment to your owners. I am sick of your recordings while on hold telling me "let's get you on vacation! Just go to our Website, it is that easy!"
Desired outcome: For a World Mark representative to call me and help me book my time
WorldMark by Wyndham
-
Web site
Since the new web site was started, I have not been able to access WorldMark. Even trying to reset password does not work, nor does WM sending me an email telling me how to change the password. I have paid many hundreds if not thousands of maintenance fees, but can not get into my site. What a waste of money. Getting someone to answer the phone is impossible also.
Desired outcome: Someone to call me on the phone and step me through the process of getting the correct username/ password. I also would like a refund of my maintenance fees for 6 months which is the number of months I have not been able to use WM.
This review was chosen algorithmically as the most valued customer feedback.
I am locked out of my account on the new website since 20 Feb 2022. I have called several different numbers, several times and been on hold for 30-75 minutes before I finally hung up. I have loved WorldMark and Club Esprite before that, but since Wyndham has taken over, customer support has been terrible... When the new Website activated, I went in and...
Read full review
This review was chosen algorithmically as the most valued customer feedback.
This an email I sent to Worldmark on Feb 23rd, after trying to get my family in Melbourne Australia a few additional days. I spoke to the reservation clerk at the resort they were staying at, and he confirmed that there were openings available, but that I had to go thru customer service to set it up. Needless to say, the spineless piece of shit company...
Read full review
WorldMark by Wyndham
-
Ovation certified exit
Please be aware. We have been ideal owners for over 20 years. A life change made it necessary to exit our timeshare. As explained to me by Maria in the certified exit department - it is very common for owners to ask for a limited time exit and get sent the incorrect paperwork the next day.

Worldmark does this, hoping that the owner will not read the fine print and sign away any monies offered in the "limited offer". This has happened to us after 20 years of loyal membership. Worldmark has stolen $7,000 out of our pocket!

We will now make it our mission to dissuade anyone we come in contact with ever doing business with Worldmark - Wydham. Very sad that a company would do this to their long time members.
Desired outcome: Honor your "limited offer"
WorldMark by Wyndham
-
miss information
Your preface to this complaint says not to use the words "scam" "liars". Obviously others have the same problems with this company that I do. A complete avoidance of the truth.

Upon checking in we were told that we would have to pay $25.00 a night to park on the property, even though your website clearly states that parking for one vehicle to each unit is provided. Nothing is said about paying for parking. We have been to this property several times and not been asked to pay for parking.

We were told that handicap spaces were provided across the street. as I have health issues that prevent me from walking long distances. First problem is there are only two or three of these available Otherwise parking on the street is the only other option, which there isn't a great availability of that either.

After finding a parking place on the street my wife complained about it. They did let her park in the garage and said they would cover at least 4 days of our 11 day stay. Nothing was said about an owner update. They said we were going to need help with setting up the new website so we should bring down our computer in the morning so they could help us with that. That was all a charade to get us to attend an owner update. We should have known better because we have been lied to many, many times to get us to attend owner updates. My wife and I are retired and living on a fixed income, we can't afford more credits and getting tired of being pressured to buy more.

I guess many of your members can afford $25.00 a day for parking, and we probably could have when we were working, but we were not prepared and cannot afford it now. Had we known we would have gone elsewhere. We live in an RV and would not even be here if it wasn't that our RV is in the shop being repaired. It is nice that we have this to fall back on in this time of need, but at the same time you need to be more upfront when you make changes that affect your members.
WorldMark by Wyndham
-
Unable to book travel
My account has been locked out for the past 2 weeks. I have spent over 6 hours on the phone with different agencies, from financial services to supervisor of customer support. THere is no end in sight to when this issues will be resolved, in the meantime I can not book travel. Each time I'm on hold over an hour for someone to talk to me, only to be told they can't help me. What a disaster this company has become. It used to be wonderful customer service. On our last trip, we showed up to Palm Springs and were told they were over booked, with a tired baby in tow I was told to drive 35 miles to the next resort. Terrible doesn't even describe how they treat their customers.
Desired outcome: Improved customer service and unlocking my account !!
WorldMark by Wyndham
-
I cannot log onto my account since the new web site has started up and the old web site is no longer functional.
In January,2022, I logged onto my account at the web site I have always used and read that this web site was shutting down and that it would be necessary to set up a new account on the new site which I did. That but was not successful and now I cannot access my account to book a reservation. I have called numerous times using several different numbers and always ending up on hold for more than 30 minutes after which I hung up. I have not been able to speak with a real person so that the problem of logging onto my account can be resolved. I even made a trip to Seattle on January 28, 2022 to talk with a representative at the WorldMark Camlin in the hope that someone working for WorldMark could help me. That person was in no way helpful.
Desired outcome: I would like to have the issue of logging onto my account resolved.
WorldMark by Wyndham
-
WorldMark Wyndham Vacation timeshare - bought 7,000 points but unable to use them.
WorldMark Wyndham Vacation timeshare - bought 7,000 points but unable to use them.

In San Diego, I bought 7,000 WorldMark points , but now that I am trying to book a resort for June (This is early Feb. 6th, 2022) I am discovering that YellowStone and all 8 different alternatives are completely booked with noavailability... I called the 800 number 800-457-0103 and was told that the solution is to get on the 'wait list' which is not really a solution. I am feeling like I was ripped off and being given very 'soft' answers by support saying my option is to get on the wait list.

Also, without being picky: For just the dates June 9-13 (5 nights) there is NO way to findout availability for those nights anywhere in the Western United States without going thru each resort which takes more that 14 minutes to check each resort just to find out all10 resorts are already fully booked !

What I really need is given these dates (June 9-13 5-nights) where can I go?

How can I do a search without having to click on each resort which takes way way too much time.
Desired outcome: What I really need is given these dates (June 9-13 5-nights) where can I go? How can I do a search without having to click on each resort which takes way way too much time.
WorldMark by Wyndham
-
Poor customer service
I very disappointed in the new website I cannot log in, I've called numerous times and been on hold for hours, I've sent at least 6 emails with no response it's obvious to me they do not care about there customers. I would not recommend this company. My owners number is 00202968317. I have sent 6 emails and get same response will contact you in 10 days I have yet to receive a call. Now I cannot get into my account at all to make vacation plans.
Desired outcome: A phone call to help assist me
We are here to help
16 years' experience in successful complaint resolution
Each complaint is handled individually by highly qualified experts
Honest and unbiased reviews
Last but not least, all our services are absolutely free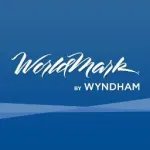 WorldMark by Wyndham contacts