WorkBoots Customer Reviews
10
Rate your recent experience
Pros and Cons of WorkBoots: A Review Breakdown
WorkBoots.com is a popular online retailer that specializes in providing high-quality work boots for various industries. The website has received numerous positive reviews from satisfied customers who have praised the company for its excellent customer service, fast shipping, and wide selection of products.

Many customers have noted that WorkBoots.com offers a vast range of work boots from top brands, making it easy for them to find the perfect pair for their needs. The website's user-friendly interface and detailed product descriptions have also been praised for making the shopping experience easy and hassle-free.

Customers have also appreciated the company's commitment to quality, with many noting that the boots they purchased were durable, comfortable, and provided excellent protection on the job. WorkBoots.com's competitive pricing and frequent sales and discounts have also been highlighted as a major selling point.

Overall, WorkBoots.com has received overwhelmingly positive reviews from customers who have praised the company for its excellent products, customer service, and competitive pricing. If you're in the market for high-quality work boots, WorkBoots.com is definitely worth checking out.
Disappointing Experience with WorkBoots: Poor Customer Service and Shipping/Returns Process
I gotta say, I'm pretty disappointed with WorkBoots. I've been trying to get in touch with them for weeks now, but they haven't answered any of my calls. And when I finally did get through, they were super slow with shipping my order. I mean, come on, I need my boots for work!

But the real kicker was when I had to return the boots I bought. I sent them back over a week ago, and according to the tracking, they got them five days ago. But I haven't gotten any confirmation or refund yet. What gives, WorkBoots?

Honestly, I'm starting to lose faith in this company. I've heard good things about Midwest boots, so I might have to give them a try instead. At least they seem to be a reliable online seller.

Overall, I wouldn't recommend WorkBoots to anyone. Their customer service is seriously lacking, and their shipping and returns process is a mess. Save yourself the hassle and go with a different company.
Warning: Terrible Service and Scam Alert - Avoid Doing Business with Them!
This place is not good at all! Don't even think about doing business with them. They take your money fast but they don't deliver your product on time. I still haven't received any tracking or shipping number! These people are just stealing your money. All the reviews are right! It's really sad that I had to find out this way. If you're thinking about buying something from them, just stay away! If they fix this problem, then I'll fix this review.
Disappointing Experience with WorkBoots.com: Sheplers Comes to the Rescue
I gotta say, I had high hopes for WorkBoots.com when I ordered a pair of boots for my job. I even shelled out some extra cash for faster shipping, but boy was I disappointed. It's been ages and I still haven't gotten my boots! I tried calling them up to see what the deal was, but no one's picking up the phone. I get it, COVID's been tough on everyone, but come on!

Luckily, I called up Sheplers and they were able to help me out. They said they could ship out my boots today and if I paid for faster shipping, they'd be here by Tuesday. That's more like it! I'm thinking about calling up my credit card company to see if I can cancel my order with WorkBoots.com. I mean, why bother with them when there are other companies out there that actually deliver on their promises?

Overall, I'm pretty disappointed with my experience with WorkBoots.com. I was really hoping for better service, especially since I need these boots for work. But hey, at least I found a company that's willing to help me out. Maybe next time I'll do a little more research before I buy from a new company.
Terrible Customer Service: My Experience with WorkBoots.Com
WorkBoots.Com is the worst online company I've ever dealt with. Their customer service is terrible. They told me one thing, but it turned out to be the total opposite. I had to go directly to Wolverine for customer service, and they weren't happy with how WorkBoots treated me. I wish I had checked out WorkBoots before buying my boots from them. If I had, I would have never bought from them. Do yourself a favor and do some research or buy local. I'll never buy from this company again.
Terrible Customer Service Experience with WorkBoots - Do Not Recommend
I gotta say, I'm not too happy with WorkBoots. I ordered some boots for my husband a couple weeks ago and I still haven't gotten a shipping confirmation email. I tried calling their customer service number, but it's not working because their employees are working from home. So I sent them a couple emails and even posted on their Facebook page and sent a message, but I haven't heard anything back. It's really frustrating because they took my money right away and now I don't even have the boots. This is definitely the worst customer service I've ever experienced. I would recommend going somewhere else for your work boot needs.
Disappointing Experience with WorkBoots: Used Wolverine Boots and Poor Customer Service
I recently purchased a pair of Wolverine boots from WorkBoots and was extremely disappointed with the condition they arrived in. It looked like they had already been worn multiple times before even reaching my doorstep! I immediately contacted Wolverine to see if they could help me out, but they informed me that the responsibility fell on WorkBoots to offer any sort of compensation or discount.

After reaching out to WorkBoots, I was offered a measly $10 discount - hardly enough to make up for the fact that I paid $110 for what essentially amounted to a used pair of boots. As someone who takes their work boots seriously, I was incredibly disappointed with the quality of the product and the lack of care taken by the company in ensuring that their customers receive new, unused items.

I've done my fair share of product and company research, and I have to say that my experiences with WorkBoots have been nothing short of terrible. As someone who relies on their work boots to get the job done, I expect a certain level of quality and attention to detail from the companies I purchase from. Unfortunately, WorkBoots failed to meet those expectations and I would not recommend them to anyone in the market for a new pair of boots.

Overall, I would rate my experience with WorkBoots a 2 out of 10. The lack of care taken with their products and the poor customer service I received were major red flags for me, and I will be taking my business elsewhere in the future.
Warning: WorkBoots.com Scam - Don't Waste Your Money!
It's been almost three weeks since I ordered my Kodiak Rapid Composite Toe work shoes from WorkBoots.com, but I still haven't received them. I've written to them numerous times, but they keep telling me that the warehouse hasn't gotten back to them. It's funny because it's always the same girl who writes back to me. I guess they only have one person working there! I'm never going to buy from them again! I lost $99.99 plus tax, and they won't refund my money! I wish I had researched and found these reviews before I ordered. They are spot on! The same thing happened to me! They took my money and won't give me a refund or my shoes! That's how they make their money! Most places don't charge your bank account until they send the merchandise, but not this one. They get your money, and you get nothing! I've made a complaint to the FTC, and it looks like a lot of people have been scammed!
WorkBoots Review: Disappointing Experience with Sneaky Return Policy
I recently bought a pair of boots from WorkBoots, and I have to say, I was pretty disappointed with the whole experience. First off, I ordered my size, but when the boots arrived, they were way too loose. So, I contacted the shipper to arrange a return. Here's where things got really frustrating.

If you want to return your boots for a refund, you have to pay for the shipping yourself. But if you're willing to accept store credit instead, the return is free. Seems like a pretty sneaky way to get people to keep buying from them, doesn't it? And even if you do accept store credit, you'll still have to pay for shipping if you want to try a different size or style.

It's not like you can really avoid trying on boots before you buy them, either. I mean, how else are you supposed to know if they'll fit properly? So, unless you're just buying the exact same boots you've had before, you're pretty much stuck with these ridiculous shipping charges.

Honestly, I wouldn't recommend buying from WorkBoots at all. It just feels like a total scam to me. They're making money off of people whether they actually end up buying anything or not. Save yourself the hassle and go somewhere else.
WorkBoots.com: False Advertising and Poor Customer Service
I was on the hunt for a pair of work boots that would keep my feet comfortable during long hours on the job. After browsing through several websites, I stumbled upon WorkBoots (workboots.com) and found a pair that met all my requirements. I was so excited that I immediately placed an order and paid extra for faster shipping.

However, my excitement quickly turned into disappointment when I realized that the site's claim of 1-2 days processing was far from the truth. It took a whopping 5 business days for my order to even be shipped out! Luckily, the carrier was able to save the day and delivered my boots overnight to meet the promised delivery window.

But the disappointment didn't end there. When I finally received my boots, I realized that they were not as advertised on the website. Instead of the composite toe that I had ordered, I received a pair with a soft toe. This was completely useless to me, as I needed the extra protection that a composite toe provides.

I immediately started the return process and contacted WorkBoots to let them know that they were lying to their customers. I even checked with the manufacturer and found out that they didn't even make a hardened toe in that style at all! It was clear that WorkBoots was falsely advertising their products.

Days later, a representative finally replied to my message and said that they were waiving all return fees when they received the boots. But to me, this was not going an extra step to apologize for their false advertising. It was simply the right thing to do.

When I finally received notice of my refund, I was shocked to see that they had kept the price I paid for shipping. This was just another example of how WorkBoots was trying to take advantage of their customers.

Overall, my experience with WorkBoots was extremely disappointing. They are just liars and thieves all the way around. I would not recommend this website to anyone looking for reliable and honest work boots.
WorkBoots.com Review: Straight-Up Whack Customer Service & Return Process
This here's my final message to this company:

Yo, WorkBoots.com, listen up. I gotta say, this whole online buying experience was straight-up whack. Your customer service reps were quick to reply, but the follow-through was seriously lacking (except for Kayla, she's cool). It ain't the way to do business, ya feel me? I already ordered the boots I wanted straight from the manufacturer, so you can cancel my request.

Let me break it down for ya. I got these dope CAT 9" Logger work boots, but they were too small (my bad). Getting a refund was a whole ordeal. It took a month and a ton of emails to sort it out. Here's what went wrong:

- No clear return policy
- No documentation or labels for the return
- Buyer gotta pay for the return shipping
- Long processing times at every step
- It was like a relay race to get through the process

Shout-out to Kayla for being enthusiastic, though.

Honestly, I ain't gonna use WorkBoots.com again. It's just too much hassle.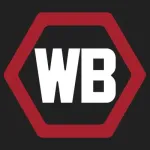 WorkBoots

contacts
We are here to help
A 19-year track record of successfully managing customer reviews
Our team of experienced professionals handles each review with individual care
Honest and unbiased reviews
Last but not least, all our services are absolutely free