The complaint has been investigated and resolved to the customer's satisfaction.
Wigsbuy has left an official reply on this complaint.
This review was chosen algorithmically as the most valued customer feedback.
About two months ago I ordered a wig from Wigbuys website. I paid some extra money to get my wig in 2 days, but it still took them forever to deliver. I actually received my wig three weeks later. When it arrived I was very disappointed with the quality, but the worst part was that they've sent me the wrong color. I sent it back in order to get a refund...
Read full review of Wigsbuy
Wigsbuy
-
account charged but product never shipped after 2 weeks
Do not buy from this site especially when they are promoting sales! I placed the order on Apr 1st and my account was charged immediately. On Apr 10, I reached out to them via email, their respond is they need to do quality inspection for 3-4 days. I responded to the email asking to cancel the order and never heard back. I contacted them via chat on Apr 15 and they gave me the same answer, items will be shipped 3-5 business days. I told them to cancel the order and they agree if I agree to the cancellation policy with is they retain 25%. I think this business is a scam and they are making money of customers cancellation.

There was no mentioned of the company location on their site, or the shipment will take long. Based on the contact# it is China country code.
Wigsbuy
-
scammed
I purchased a wig in early January and received no tracking or shipping information. I contacted their customer service and was told that the wig needed to pass "quality inspection" and only after that it will be shipped. I was not sure why a wig would need to pass inspection. Few weeks later I emailed them again and asked for a refund. They said that my wig was already shipped and if I want to get a refund I have to pay a restocking fee first! Absolutely ridiculous! I contacted them many times but never received my refund! Wigsbuy is a scam site, avoid it at all costs!
Wigsbuy
-
better stay away!
I've purchased two wigs from Wigsbuy and never received a confirmation email or my tracking number. Three weeks later nothing arrived so I contacted the company to see what was going on. Their customer service turned my life into a real nightmare and gave me a hard time. I send them over 30 emails. First I asked about the status of my order, then I asked them to cancel it, then I told them I was going to report them. I'm so tired of this!
So in the other words, be careful when ordering, because if there's going to be something wrong no one will ever help you! I have no idea where my wigs are and I doubt that I will ever receive anything.
Wigsbuy
-
horrible!
I ordered a wig from Wigsbuy back in January and paid for it over $190.00. After not receiving it after two weeks, I contacted their customer service and asked them to cancel my order and demanded a refund. About two weeks later they finally emailed me back and said that I would have to pay 25% for a restocking fee! This company is absolutely ridiculous. I will never order anything from them again and now I have to think of something how to get my money back.
Wigsbuy
-
did not receive product
I purchased a wig for $45 from WigsBuy on December 1st. It is now January 15th and I have not received the order yet. It was supposed to be delivered within 3-5 business days and I still don't have it. I sent several messages and WigsBuy tried to tell me that I did not pay for the wig. I actually paid via PayPal and received a confirmation email stating that the order was paid. I ordered and purchased the wig for the party. They ruined all my plans! All I ask for is my money back and I will never do business with WigsBuy again.
Wigsbuy
-
wig
This is another company that sells an inferior product, takes your money, and then makes returning it impossible. Once you contact them about the product being nothing like it is displayed, they offer to give you back 20% of the price you purchased it for. To return the item back to China, the cost is exorbitant, and it will end up costing you even more of a financial loss if you actually return the item. It all planned out, and a disgusting scam. Please buyers out there, steer clear of this company. Their products are inferior, and their business practices are criminal.
Wigsbuy
-
unprofessional thieves
These people are extremely unprofessional. I ordered a very expensive item from them and when they sent it to me it was the incorrect item. When I emailed them asking for an exchange they REFUSED to exchange them and when I asked for a refund they said they would only give me a percentage of my money back and I have to pay the shipping to send it back because they already wasted their money on making the product and shipping it but it's not my fault they sent the wrong item so why am I being punished for their mistake. If they would have just done the exchange they would have come out winning because I needed to order from them every six months but they still refused. This is unjust, they are basically robbing me.
Wigsbuy
-
wig purchase
Purchased a wig 5/11/15 for $158.30 on sale, and it took a month to get the wrong wig. Not the wig pictured that I ordered. It was a bright red (Ronald mcdonald) ugly wig. They said they give refunds (They don't) said to contact them first, and they have to approve. They contact much later, and make excuses (Like send us pictures) after you do, then they ignore you. I had paid through pal-pal so I called them and filed a complaint. Case # pp-003-961-233-293 then they said mail the wig back for a refund, which makes pay-pal close the case. So, I mailed it back 6/8/15 to china customs # lc568124948us now, they are saying as of today 6/25/15 they have not received the wig back. But, customs say they received the wig there june 11, 2015 this company false advertises they picture one wig, and send you another. They say they give you a refund for any reason, (But they don't') so they lie, stall, make excuses, anything they can so they don't have to give you the money back. I believe they get the wigs back, and keep the money. I have seen on the complaint site they have also done this to a lot of people. How can companies get by with this? I'm seeing some laws broken, and yet they continue on and on. Being so far away, I guess they think they can get by with it. And, the amazing thing is they do!
Wigsbuy
-
fraud
I ordered 3 wigs from this company. They took 2 months to arrive . Then I saw what I waited for... They looked like Halloween wigs. So poorly made, I realized immediately, there was a BIG fraud in play. I called right away. No answer...Days go by, meanwhile the order sheet says, (must return within a week.)! How can you return to China in a week? Then, they say send pics. Their site won't accept them. 3 days later they were DHL back to China with a refund request. 2weeks later, DHL calls(At least they said they were), says wigsbuy won't accept the package and will I pay another 130.00 to ship back to me? REALLY!? So as of this note, I'm out 730.00! Six on wigs and shipping! DONT BE FOOLED! They are a full on SCAM. IM STILL IN THE PROCESS OF TRYING TO GET MY MONEY BACK! This is Fraud! Be careful ...
Wigsbuy
-
not the product they advertise
I ordered a blond shoulder length wavy wig. What I got was a red long chopped up multe it was the worst wig I have ever seen. When I contacted them they told me it wasn't red after I sent them pictures. Then they said I could dye it and they would send me 10.00$ when I didn't agree to this they sent me another email and offered me 20.00$ if I would keep the wig. I told them that it was going to cost at least 75.00$-150.00$ to have this wig dyed. I also told them that wig didn't fit right it didn't stay on top of my head and it bunched up the back. They sent another email and told me to use some hair spray to hold it down.they will not give a refund because it's a custom fit but it doesn't fit me so I don't have any other choice but to call my credit card company and tell them that this company is a fraud and sending out wigs that aren't even close to the pictures that they advertise
The complaint has been investigated and resolved to the customer's satisfaction.
This review was chosen algorithmically as the most valued customer feedback.
I ordered my hair extensions on July 27, 2013. It is now August 12, 2013 and my status still has not been updated to processing. I have emailed customer service 3 times for a status update and have not received on yet. They respond but do not give you the information regarding the status of your order. They took the $100 out the day I placed the order and I...
Read full review of Wigsbuy
The complaint has been investigated and resolved to the customer's satisfaction.
This review was chosen algorithmically as the most valued customer feedback.
I ordered a wig on Jan 29th from this company I paid 201.00. Since they told me my product would only take afew days to process. I have message 6 times to them on there website and find it odd that on there live chat there has been nobody there for a week now and have also left messages there as well. I am concerned as now I am seeing many bad reveiws about this site..
Read full review of Wigsbuy
We are here to help
16 years' experience in successful complaint resolution
Each complaint is handled individually by highly qualified experts
Honest and unbiased reviews
Last but not least, all our services are absolutely free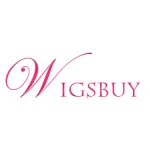 Wigsbuy contacts