Web Africa Networks complaints
53
Web Africa Networks
-
Fibre is so slow more often than average
Webafrica install fibre in Decembber 2021. The administration is so poor and the internet service is very slow amd sometimesnot available amd yet we have to pay I am losing business They have mandate to debit on 1st but do so at will. The customer service is so poor if nonexistent. This is prevalent regularly and has no benefit. Paid for 20/5 speed
Desired outcome: Service provided must be as purchaseod oherwise as this service does not meet offer otherwise it must be cancelled
Web Africa Networks
-
Unresolved order or service
I do not know what to do, how to contact Webafrica... I am a new customer waiting to get some sort of attention and I have paid my R2415 and getting gatvol because it takes hours to get the stupid "bot" to connect with the ridiculous whatsapp human system. What the hell!

I flippen need service... Will it help to use the please word?

My email address is : [email protected] and yes I am a doctor in need of Wi-Fi and most of my instruments are on Wi-Fi and yes I flippen loose money now but you are the chosen ISP above the rest that I thought would be better than Vox but did I make a mistake.

No one seems to be competent enough to assist.

I cannot wait hours to get assistance. Your phone line is a nightmare with waiting more than an hour to get help and being in my profession and mostly on the road how can I get someone who can help?

I need service please.

My email address is : [email protected] my contact number is 0731067051 or 0814456153 or 0116602101.
Desired outcome: Get a human to assist please. Some of us cannot and do not have the time to wait at the phone for assistance from a whatsapp help service. Sometimes it is better and faster to talk to a person how can check and assist.
This review was chosen algorithmically as the most valued customer feedback.
I moved houses on the 2nd of April and was informed that the service at my old residence would be canceled at the end of april; not being a problem. On the 1st of May the service at my current house was turned off. For 6 days I have been trying to get a technical team out to come and reconfigure my router. I have been pushed from pillar to post and nothing...
Read full review
Web Africa Networks
-
No response
I applied for your service in January, I asked for my line to be released spoke to an agent on watsapp he assured he will get it done everytime I phone another provider they say that your have blocked me... I want to know why because no payments was made it was just a order put through and no payment was made so why am I being blocked... Please I request you at web africa release my line so I get what I am in need off
Desired outcome: I just want my line released before the start of the month of May thank you
Web Africa Networks
-
Webafrica Internet
Worse service ever - i spoke to someone on the 4th April as i was no longer able to afford the current package i was on i lost my job due to the poor internet service i was receiving from webafrica as there was way too much latency on the line in order for me to do my remote job in turn i lost my job and asked them if i could downgrade my package and they said no i struggled to pay but i paid each month one or 2 days late but i paid unfortunately i was not able to pay for the month of march and my services were suspended which i understood i then spoke to someone on the 4th of april who advised me that they are able to downgrade the package for me and it would be R399 per month and i would be on the VUMA reach package i couldnt thank her enough the first person to even try to understand my situation she advised that it would take 30 days for the downgrade to take effect she then advised that i would however still need to pay the R599 that was due and my services would be reactivated and then on the 1st May i would be paying R399 i managed to scrape together the R599 and paid it on the 6th April like i told her andf my services were reinstated 2 days later my internet went off and i received an email saying my services were terminated and i am liable for the installation fee aswell as the router ? now i owe R1000000ss please advise what is going on why dont i have internet and why was my services cancelled without my knowledge
Desired outcome: i just want my services reinstated and downgraded as agreed
Web Africa Networks
-
Fibre
We applied for service from your company December 2021. we were told to give notice to our old provider. this we did as 30days notice is required. Our old service was ended end of January 2022. We waited 2 week for our black box there was stories that it was installed at the wrong address. Then I went to the courier to fetch the modem from Dawn wing. we eventually got connected the service was up 30min and the debit order for the pro rata went off. WhatsApp service sucks. No one get back to us. U know what we can't complain about your service as there is none. My fibre stopped working Saturday 12/03. I got on to the WhatsApp. Stephanie eventually helped me Sunday 13/03 24hrs later. today is 48hours after the call was logged and still no Fibre. all your mails come back saying try the WhatsApp its quick this is a blatant lei. can some one in the correct position please call me today 15/3/2021 0729974955. my e-mail is [email protected]
Desired outcome: i please need this remedied I changed my provider to save money not to have a headache every day because of the poor service
Web Africa Networks
-
Home fiber
I have endless connection problems. I can never get through to the whatsapp line, and when I do, the staff is not very helpful. I need to cancel my fiber, because I have found a better service provider, but there is no way to cancel on the customer web portal. When I try and cancel the message that pops up is to contact customer care via the whatsapp line. When I do eventually get through to someone via the whatsapp line, they say they can't cancel via the whatsapp line and I have to cancel on the customer portal on the website. I don't know what to do anymore. Please assist urgently!
Desired outcome: I need my service to be cancelled asap!
Web Africa Networks
-
Internet offline, "super duper" useless whatsapp line
Even though this provider advertises having a "super-duper" support WhatsApp line, it takes 5 hours to get a response. They also advertise to have the WhatsApp support channel open till 9 PM. My internet has been off since Tuesday at 6 PM. I could not get through to anyone to report the issue on Tuesday. Wednesday, Webafrica created a ticket. They promise to look at the issue within 24-48 hours. Today is Friday, and there is still no plan of action to get my internet back online. Willie is probably at a gay bar enjoying life while I'm stuck with no internet!
Desired outcome: I want my internet connection restored!
This review was chosen algorithmically as the most valued customer feedback.
I signed up with webafrica, and for some reason two profiles were created. Once the installation was done and activated my account was debited which was when we realized this.- week 1 of January So I popped webafrica a message on WhatsApp and the person told me the contract was canceled and I would be refunded for the delivery fee of the second...
Read full review
This review was chosen algorithmically as the most valued customer feedback.
To whom it may concern, I selected your company to have a wi-fi contract on 10/2/2022. We were in England at the time and we asked that this be connected/set up on 22/2/2022 as we were returning from the UK on the 21/2/2022. We gave instructions as to who could be contacted here in South Africa if needed with her contact details. Your company delivered...
Read full review
Web Africa Networks
-
The agent of this company gives us poor service
I spoke to one of you're sale agent and she told me she will contact me as soon as she get feedback back an it's a hole month already and I'm still waiting use people got bad servirce...an the people who is doing the application they are doing it wrong and they write the wrong address down...an I spend more the R200 airtime to call one of the sales agent an I told her that I lost my reference number and I ask the sale person to assist me and she said she will contact me as soon as possible but it's been a month ago an I'm still waiting on the sale agent to contact me an to give me my reference number
Desired outcome: Please respond back
This review was chosen algorithmically as the most valued customer feedback.
7/2/2022: I have been contacted by Webafrica regarding declined credit card payment. I have been trying to reach Webafrica for weeks regarding this matter! Their "on the spot" whatsapp number is the joke of the day - I wonder if they tried the number themselves to see how useless and waste of time it is! "Press 1 and we will call you back" also doe...
Read full review
This review was chosen algorithmically as the most valued customer feedback.
Having been a WebAfrica customer for 4 years, it came time to cancel my account. Cancellations cannot be done via phone (as no call center exists any longer), cannot be done via email and the only possible way to cancel your account is their Whatsapp bot. (Their Web Portal directs you to the Whatsapp bot when cancelation option is selected). Customers will...
Read full review
Web Africa Networks
-
Return of Router
Client Number BMX68
WebAfrica was my ISP. I cancelled my service with them and returned the LTE router via courier. I keep on receiving messages and emails that I will be billed R1999 on 20 January 2022 if they haven't received the router. According to the courier the router was already delivered on 7 January. They don't have a reply email address and no one is answering their phones. The recording advise you to make use of their app. I've been trying for 4 hours now and no one is available to chat to me. When I cancelled my service it took me several days to be able to chat to them. Poor after sales and customer services. I won't recommend them
Desired outcome: Make contact emails and people available
Web Africa Networks
-
Fibre line
WebAfrica has been horrible with their fibre service. In December 2021 I had my line drop for about a week and a few days. I have been trying to cancel the service since then to no avail. I have tried escalating and that didn't help. Horrible service providers, and what is worse is they still want to depot my account. Money leeches.

What is worse is that they only do their support via WhatsApp, you cannot pick up a phone and call them directly. I have had several WhatsApp sessions with them and all I got from it were a bunch of runarounds.

This company does not seem to care about the service it renders or the clients it is rendering it to, they are just in the business of making money.
Desired outcome: Cancellation
Web Africa Networks
-
Fibre line
Good day,

On 3.12.2021 I the client Mr. Henry Thomas Roux, Account NR. BMF06 we reported out move from our previous address to our new address. Since reporting our move, the new line was installed, however, the technician advised that the line was faulty outside the premises. The agents escalated and escalated the matter yet nothing seems to have been done. We were informed that now the Service Providers are closed and will only after 10.01.2022 be able to take the matter up with the SP.

It is completely unacceptable that WebAfrica agents has since not been able to assist us from 03.12.2021 until the service providers closed. It has taken them 5-weeks plus now, sort out our fiber connection. Yet they expect us to pay the billing for December 2021. How is this fair and customer satisfaction they so continuously promise.

Why could my neighbor be able to have his Service Provider sort their fault line within 2-days, but WebAfrica takes over 5-weeks? This is not the first time we have reported a fault, and each time our connection is restored only 3-4 weeks later.

My complaint has not been resolved and I want this matter sorted as soon as possible as we need our connection to conduct business.
Desired outcome: Connectivity restored by end of the week, 31.12.2021
Web Africa Networks
-
Activate my fibre
fibre line was installed on 13/12/21, i have received my router on the 9/12/21,
it was told it take 72 hours to activate the fibre,
now its 5 working days still not activated, i can never get hold of anyone.
can someone please help me
cel: 0828536458
This review was chosen algorithmically as the most valued customer feedback.
On the 18th of November 2021 I spent 19 minutes on the phone with a WebAfrica agent. We were moving on the 1st of December 2021 and I requested WebAfrica's House Transfer service where they simply relocate your connection. There were no additional arrangements that needed to be made as our fibre was already installed at our old address when we subscribed...
Read full review
This review was chosen algorithmically as the most valued customer feedback.
I need assistance. I have received the worst customer service and I was lied to by agents throughout my process with regard to changing to fibre. First, it took WebAfrica a year to put fibre in the unit we were staying in. Then finally, an agent contacted us and he reassured us that it will be done in a week. We did say that we were going to move at the...
Read full review
This review was chosen algorithmically as the most valued customer feedback.
Good Day, I am appalled at the service I received. I applied for fibre with you guys and my service went live on the 17th November. As per attachment I only received my first invoice on the 25th of November after they first tried to deduct from my account. So I am accountable for a R50 fee for unpaid debit. Nobody has ever mentioned to me from when I...
Read full review
We are here to help
16 years' experience in successful complaint resolution
Each complaint is handled individually by highly qualified experts
Honest and unbiased reviews
Last but not least, all our services are absolutely free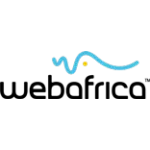 Web Africa Networks contacts