Newest vPost reviews & complaints
This review was chosen algorithmically as the most valued customer feedback.
On 8 May, Used vPost to ship a rare video game console that costs slightly less than 2 grand because Taobao disallows electronics to be shipped directly to Singapore. Item reaches vpost warehouse, paid for and attempted delivery to Singapore, but was stopped by customs claiming it to fake and cannot be shipped. To hell with that, what [censored] is that? $2k...
Read full review of vPost
Are Cellphones prohibited to send overseas ?
I am complaining about vpost and their services as I had purchased a cellphone as I had done in the past. Vpost on Dec 23, 2022 decided to flag my purchase and said that my item was prohibited I explained to the customer service I had purchased cellphones before and I didn't have this problem the customer service agent just kept repeating the item is prohibited I told the customer service agent that there was no external battery and the cellphone was in complete wrapping nothing broken the agent said you cannot send the item it is prohibited. Please someone tell me if Cellphones are prohibited to ship to Singapore or any overseas country.
Desired outcome: Please explain to me if cellphones are prohibited to send overseas and I would like my money back for sending back my package.
High charges and rude phone officer
Re: CAS-6752777-B6S8W2- CRM:[protected]

Called Vpost to look into the high charges on nov 11th

I was advised that my request would be looked into and replied within 3 workdays.

Called vpost to check on status on Nov 21st.

Was told by an officer Imran to either make arrangement for other delivery or to pay up.

Nothing he can help was what he told me flatly calling me out in my full name.

The charges was unreasonably high, way above what I would have to incur i had ordered direct from merchant.

Adding on with a condescending officer telling me to pay up totally unimaginable.
Desired outcome: Vpost to review and charge accordingly to the weight as it had advertised Vpost to seriously look into improving their XQ customer service quality and commitment
Is vPost legit?
vPost earns 73% level of Trustworthiness
SAFETY SUGGESTION: ComplaintsBoard has evaluated vPost and determined that it has an excellent credibility, highly trustworthy level of trust, with a legitimacy rating that is more or less around 73%.
We found clear and detailed contact information for vPost. The company provides a physical address, 5 phone numbers, and email, as well as 3 social media accounts. This demonstrates a commitment to customer service and transparency, which is a positive sign for building trust with customers.
Vpost.com has a valid SSL certificate, which indicates that the website is secure and trustworthy. Look for the padlock icon in the browser and the "https" prefix in the URL to confirm that the website is using SSL.
Our scan shows vPost website is free from malware and phishing activities, which are types of online threats that can include viruses, worms, Trojan horses, ransomware, and other malicious code, as social engineering tactics used to trick users into sharing their personal information.
Vpost.com has been deemed safe to visit, as it is protected by a cloud-based cybersecurity solution that uses the Domain Name System (DNS) to help protect networks from online threats.
However ComplaintsBoard has detected that:
vPost's complaint resolution process is inadequate and ineffective. The support team lacks customer service skills, training, and resources, resulting in only 13% of 0 complaints being resolved.
vPost protects their ownership data, a common and legal practice. However, from our perspective, this lack of transparency can impede trust and accountability, which are essential for establishing a credible and respected business entity.
We conducted a search on social media and found several negative reviews related to vPost. These reviews may indicate issues with the company's products, services, or customer support. It is important to thoroughly research the company and its offerings before making any purchases to avoid any potential risks.
Our verdict: vPost is safe to work with, and you can proceed with confidence when using their website. However, their 13% Resolve Complaints rating is concerning. We recommend approaching their services with caution and reading reviews before making a decision.
Vpost customer consultant
Vpost customer consultant are unbelievably dense. I wonder if they understand English or if they are robots. They tagged my items as prohibited goods and accused me of shipping alcohol items. I have send them pictures of my items which consists of moisturiser and bath salts and there are no alcohol items. I asked them to open the box to check. Our emails just keep going back and forth because I am just talking to stupid people. It's been weeks they still didn't open my box.
Desired outcome: Just open the [censored]ing box
Unethical Handling and behaviour by Vpost Assistant Manager
CAS-5995251-R4D0J6. - Package ID FAR7320 with V-care

This is by far the worst and most unethical customer care experience I have ever encountered in Singapore.

Despite having bought V-care for my shipment and the initial commitment to compensate 100% upon receiving all supporting documents since November 2021

Two months has passed as of today 25 Jan 2022 - and nothing has been credited into my bank account. Even though I have been told that the claim has been approved on three occasions the 15th Dec, 17th Dec 2021 and 7th Jan 2022.

I have asked to be advised of the date of the refund to be credited - Twice -and was both ignored

So much phone calls and emails and all for a complete waste of time.

With every email corresponding with Mr Paliwal he will tell me it will another 3 to 5 days to respond or another 7 - 10 working days to process at his convenience

I'm wondering if the higher management realised this is how your consumer is being treated by M Paliwal...? If this is ethical?

This is as good as a scam

Merchant invoice value: 166.5 GBP
Invoice value in SGD as per bank record upon purchase S$ 321.96 SGD
Shipping cost: 43.42 SGD(inclusive of Vcare 5.98 SGD)
Total amount lost in this shipment SGD S$321.96 + 43.42 = S$365.38 SGD

22 Nov 21 - 1st contact with Vpost

3 Dec 21 - Shipment declared lost
- All supporting documents were sent and received by vpost
Wanie confirmed with V-care the refund will be
100% of the value stated above

15 Dec 21 - Called up Vpost again to check status and was told the claim has
been approved and requested to fill in a claim form and provide
bank details (done as requested)

17 Dec 21 - Received a call from Vpost Mr Balram confirming the
claim has been approved and the refund is to be credited to my
bank soon

26 Dec 21 - Received 1st email from assistant manager Manish Paliwal
stating that my claim is no longer approved
He asked me to fill in a 2nd claim form

7th Jan 2022 - Claim is to be approved but now the refund is not 100%

According to this assistant manager despite Vpost has lost my shipment, Vpost IS NOT going to refund the amount I've paid for Vcare and IS NOT going to refund the full merchandise invoice value (although they've lost my shipment) because I've declared the value in EUR by mistake. And he will only willing to compensate in EUR because it is Lower.

10 Jan 2022 I've sent an email instruction to proceed with the bank transfer
of his proposed Lower amount 299.21 SGD and called up Vpost
hotline once again to confirm that they have received my
instruction.

Was told the bank transfer will be processed within 7-10 working
days.

13 Jan 2022 - Asked Vpost team to advise the date the refund will be
credited - no advise was given

15 Jan 2022 Instead I received another email from the assistant manager
stating compensation via bank transfer will be
process within 7-10 working days.

16 Jan 2022 - 2nd request to advise date for the refund to be credited

- again no advise of the date is given

25 Jan 2022 Again another email from the assistant manager stating
that compensation via bank transfer "is still being expedited'.

Today - after more than 10working days of my instruction to credit to the
bank
- Still no refund
Desired outcome: Vpost to fulfil the initial commitment to compensate 100% refund of S$365.38 SGD into my bank account without further delay
My order from UK SHOP : LUSH
As my receive the information Said my delivery is delivery at VPOST UK warehouse, but till now I don't receive any information from VPOST
Both product & service
Good Evening vPOST Team
Your attention is much appreciated
My package has been stuck in vPOST China since 2021 Nov 8

= Hotline 👎 =
Finally 1605 working on 2021 Nov 17
Call so many times
finally reachable

= System 👎 =
Each time I reply
it's filed as a new case
May I know you guys track?!
In addition not only one package need to follow up
How I know which CAS refer to which package
I need to create excel to record down is it?

= Unreasonable Charge =
shipping fee almost 2/3 of my purchase
force me to dispose
* I didn't buy furniture

= Please go through see how clients feedback =
https://forums.hardwarezone.com.sg/threads/singpost-vpost-bad-experience.3777820/
https://www.complaintsboard.com/vpost-b126276

= Summary for You =
They will DO NOTHING for u

(dont waste your time with their website feedback form)

Well done on the hiring of so much foreign 'TALENTS'

cost me more than $150 extra in delivery fees

I will never buy this [censored] stock

VPOST bad service, cannot locate my item!

Really ccb service

DO NOT USE VPOST, UNLESS YOU BURST A BLOOD VESSEL OR TWO

I will NEVER use this "service" again.

Customer officier managers and staffs are totally useless

This was ridiculous

package weights around 1 kg but they are charging me 5 kg!

Anyone even thinking about using vpost - DON'T WASTE YOUR TIME AND MONEY!

Vpost service is appalling

hotline customer service : zero service

This is a fraudulent "service" which makes misleading claims to the public

I turned out the clerk compiling the order attempts to invoice me 1.5kg for the first shower head, 2 kg for the Samsung casing, 3kg for the Ipad casing and a whopping 5kg for the second showerhead.
My total shipping bill was almost SGD158

Frustrated with Vpost's exorbitant fees

Vpost did not handle parcel with care. My parcel was crushed and worst, soaked with oil.

Do you have the CEO contacts?

WE ALL KNOW THAT FEEL

I can confirm that their services is still 'horrible' at any level that I experienced.

I'm totally disappointed and damn angry with Singpost.

I have the exact same problem. vpost simply can't process parcels w/o tracking.

wish I came across this thread earlier!

VPost — Business telephone line unreachable

Vpost is a scam.

Singpost/Vpost — unethical way of handling

USA vPost — bad service/poor coordination/lost packages
Business telephone line unreachable
We engaged a freight forwarder to re-ship a box that was on hold due to an overweight issue. However, our freight forwarder has been trying to contact their registered phone line [protected] for a week now.

Thu, Oct 28, 2021 at 11:24 AM Service Center wrote:
Good morning, thank you for the documents. Do you have a valid telephone number for Vpost USA? we have been trying to call them but no one picks up the phone. We need to verify the shipment details before processing."

The box has been in the warehouse for over 120 days and even Singapore Post cannot provide the VPOT USA point of contact and a contactable telephone line.
Desired outcome: VALID BUSINESS TELEPHONE LINE
Useless customer service, irresponsible manager and Vpost is a scam.
Before i sending my china parcel to Vpost china warehouse. I clarify the shipping price with a online agaent. She told me, is alomost the same as Taobao Logistic Cainiao. And i mention to her my parcel was heavy if the price is almost the same as Cainiao logistic i don't mind give it a try. So when my parcel arrive the Vpost Warehouse, the Shipping Price wads $300 plus nearly $400. Which is three times higher than cainiao. So i was super angry and ask for a solution with another agent online. She ask me do a return n refund on taobao. So i did, and i also speak with taobao agent. As they can return n refund me once they receive the item within 7 days. And Taobao side can't arrange a pick as items was already sign & receive by Vpost china warehse. i Can only arrange a return on vpost side. so i speak with another agent on vpost which was 1 sept2021. And i ask her what is the difference between Redirect and Return. She told me, is redirect is sending to another warehouse and ship out from the logistic and for return is to return to the seller on taobao. Once i clarify with Vposst agent, i make the payment of $6.50 to each of the parcel, and there a pdf document i need to add, which was address of the seller in pdf form. and that a link to check but i try a few time still can't load the link. So i call 1605 and check with them as vpost online chat end at 6pm. The agent told me just screenshot, convert to pdf and submit, So i follow the instrustion given, And the next day 2sept, i saw on taobao i need to fill in the Logistic detail and tracking number. So i login and wait for the chat to rch my turn, (Every chat waiting hours was 1-2hrs) Once the chat was connected, i ask the agent, she told me, i should choose the redirect not the return and the moment my fire was boiling.Every agent giving a different speech, who the hell i going to listen, And tel me to wait for the $6.50 of each parcel to refund and repurchase the $8.50 redirect for each parcel. When i ask taobao, if the slip status on redirect i can't get my refund at all. And the agent insist i must wait for the refund of the $6.50 then i can process the rest. And because of the super slow & irrespossible act of Vpost, they already wasted my 4 days. when i need to sent the purchase within 7day. it need at least 2day-3day to sent back to the seller, So i make call again to 1605. The agent speaking the same thing to me and told me the fee i paying is handling fee, which no stated on web and no one told me till she is. And cal me do own arrangement on the pick up. i was more frusrated and i can't stay calm anymore. i was thinking, Paying here and there and still call me to arrange my own agent for pick . What handling they has done ? nothing has done, still want to charge. I keep insist to speak with their manager, but manager don't even dare to speak with me as i can hear chatting at the background. I wanted them immedialty to process the pick, After Yelling around with the agent for 30+mis, the agent told me . manager will cal me at 8pm. i told her, on the 31aug, they saying the same thing but till that moments no one cal back. Every email alao no reply. I felt Vpost is a scam, dishonest agent, not educate well on the system and more worst is they can't even contact vpost china, which don't make sense at all. belong to vpost but can't be contacted. Is so rubbish to me. Before i end cal with agent, the agent said the manager will call me in an hour. After a 65mins of waiting, i call back 1605, and i said where is the call that i supose to receive & i want her to transfer call to the manager, Which she keep tel me, manager not available. But can chat at the background, When speaking to her, she told me manager call me but can't get through. Because i on call with her, i straight shout at her, asking her is she living in space, i using a mobile, how can call don't get through ? Call her don't keep give me rubbish excuse that don't make sense and i want speak with manager not her. And manager is the one who should get my shouting, yelling and screaming not her. Then she slience, and she call me check my email as manager sent me a email regarding to solve my issue. So they arrange the logistic to pick up. And i double clarify with her on payment, "i still need to do any payment after the logistic pick. She can't give a actual answer, she mention for this moment i don't. Even had i also won't do any. I will say VPOST don't even deserve to have any rating. Super poor service in everything, IS A SCAM !
Desired outcome: Super poor in all direction , Super slow service, poor educated staffs on their system. NEVER USE VPOST.
my parcel is stuck since 2 Aug until 31 Aug and it is still stuck in indonesia vpost
HI There! Urgent request!

I spoke with Fiza yesterday afternoon dated 30 August 2021. I am utterly disappointed with Vpost. It seems that the only way out for me is to pay again for a re direct fees to send my parcel back to my seller.

The parcel was delayed for so long due to this:
2 Aug - i paid for my parcel, transaction went through.
16 Aug - I wrote in to vpost (via online chat bolt) to check on my parcel as it hasn't arrived, i was told due to covid, ask me to wait for another 1 week.
23 Aug - I wrote to vpost (via online chat bolt) and called in again, I was then told that my parcel is still stuck in indonesia. This is the part that I am really so angry about that it should be giving feedback to me when there is an issue but not waiting for the recipient to call in again and again.

I was told to use a prepaid return label, my seller and I do not know how to do this at all, lost and have no directions on how to do this.
So, my only way out is to pay for re direct fees to send back the parcel.

I have requested to waive off the re direct fees based on my case aboved, it is all with valid reasons and vpost should bear the costs due to such a long delay.
Desired outcome: send my parcel back to my seller without any charges
Service
I had earlier notice to reject the parcel in UK due to incorrect size of ordering, they still received the parcels and asked me to pay the returned fee, then I paid the returned fee and waited 4days, they direct rejected my enquiry and refunded $12 to me. Due to they requested free returned label but not dropoff label, otherwise I need to pay $25 each again ! it wasted more than 10days to deal with this .Finally I chose to send Aus, the shipping service is extremely slow, it took more than 3weeks to reach my door! At the same time, I chose other shipping company, they only spent 7days with cheaper price to Aus!
Highly not recommended vpost!
vpost uk
AVOID UK vPOst. Whowever's in charge there, is extremely tardy!
My goods were delivered to vPost Uk on 30 September 2019. Both Debenham, and their courier had been very prompt and professional.However, 5 days later. my orders remain unupdated, sitting somewhere in vPost UK warehouse.
And this is after 6 years of facing the same problem.
I've complained to vPost HQ in Singapore about the tardiness of their vPOst staff in UK.
They have not written in response NOR have I seen any improvement in Vpost UK.
shippings
I'm honestly super dissapointed with Vpost. If you DON'T accept liquids and DON'T accept it to be shipped by sea or air you should at least state in your WEBSITE!
when I emailed them as my package is restricted, they told me I have to pay a fee to ship it back?! Seriously, it's YOUR FAULT for not stating in the website why must I pay extra fees? This is such a bad customer breakdown service. I am utterly dissapointed ! What a lousy service. Replies on email are slow too.
does not ship all my parcels; ship to another us address
CAS-2678294-T9T9Z1

I was called SingPost to confirmed 2 of parcels ship to another US adress. And she said rest assured they were created a dummy order to ship my 2 parcels. Yet I just knew only 1 parcel Vpost shipped only when my friend returned from US. Sent Singpost email always got the replied email by half a month. I was paid for the fees of parcel but just one parcel shipped.
The complaint has been investigated and resolved to the customer's satisfaction.
refund of damage parcel in vpost warehouse. issue drag since april 2018 till now
Case no: CAS-2242540-D6J3T1

There are too many email corresponding with Vpost customer team.

Finally Vpost agree (under Vcare insurance) to compensate USD 380.30 (Email back dated 18/8/2018) and mention they will courier banker cheque to my Malaysia address within 4 weeks. But until today, I still did not received compensation cheque from Vpost.

It been week of 7th since 18/8/2018. I been writing couple email to Vpost and they keep mention will followup my case.

I'm hoping some Singapore Government agency can brief me on next action.
Resolved
I just received payment cheque from Vpost
parcel stuck at wrong vpost usa suite for 2 weeks and counting
So Vpost moved their US warehouse address and I saw an article from 'yuanli' stating the new address along with Suite SG-[protected] which is wrong as I should have used my own suite number which remained unchanged.

My package was delivered to SG-[protected] on 11 Sep after which I informed vPost of the wrong address and my correct Suite number. On the same day one of the officers on the Chat confirmed that it had been received and asked me to send a copy of the invoice showing the wrong suite (which I did). Next reply was 1 week later on 17 Sep saying usually they are unable to move parcels due to security reasons and requested me to pay $10 admin fee to do so. I replied saying ok to proceed.

Another week later and I have yet to receive any reply and my parcel remains languishing in the wrong suite. Another officer on chat said he would raise an urgent invoice to get it transferred but to-date I still have not received any notification. So its been 2 weeks and counting just to move a parcel from one suite to another...
unethical way of handling
I had 10 packages consolidated in Vpost US and still waiting for 3 more that was missed placed for about 10 days. I asked opinion from Singpost, and was advise to ship my already received packages first. I declared and shipped, paid by Paypal, 1 minute later,
an email came from [protected]@singpost.com, inform me of the 3 packages have been received by their Vpost US warehouse.
Is this co-incident or underhand tactic to make me pay more? By making a few dollrs more will not make Singpost share price goes up.
unethical behaviour
The contact centre has not been able to identify why my shipment has been delayed, and delayed for 3weeks in the vPost Japan warehouse. I have Milbon Hair products being held hostage.

The items have been classified as Dangerous goods:

The classification of the shampoo products that are available in Singapore today has changed from: Dangerous, Explosive, liquid,

The new Classification is includes ingredients from endangered sharks and improper sheep breeding products?

I have obtained a statement from the Manufacturer say they meet the Washington convention or CITES like most companies in japan so there should be no issue

I have asked for "Manager" based in Singapore that has common sense as so far the performance from the contact centre has gone from Bad to Ridiculous

From vPost

We sincerely apologise for the delayed response.

With reference to your feedback concerning vPost box number QJP9321 and after a thorough investigation of your case, we understand from our vPost Operations and our vPost Japan warehouse team CITES regulates the restriction of listed items between the countries (i.e. export from Japan to Singapore) and not the trade within Japan. They advised that it is possible to export or ship CITES-listed items from Japan to Singapore however the certificates is still required :

• Hair treatment - An official certificate from the manufacturer is required to confirm that the Squalene is not derived from sharks. You may wish to refer to the attached images [protected] and [protected]) that states there is a presence of Squalene.

• Hair treatment - In order for the package to be shipped, a certificate of breeding of sheep is required. You may wish to refer to the attached image [protected]) that states there is a presence of an ingredient which is derived from sheep.

Therefore for QJP9321, we are only able to offer the below options for your consideration and as a token of our apology for the service experience, we will waive off the admin fees for either options :

Option 1 : Return the item to merchant. However, prior to return of the package, you may need to obtain agreement from the merchant concerning your intent to return your purchase as in most cases, the return label with RMA is required by the merchant for returned purchases.

Option 2 : Redirect the item to an alternative address in the Japan; or

Option 3: Liaise with 3rd party courier company

We at vPost pride ourselves in keeping our customers satisfied and in this case, unfortunately, we have failed to do so. We acknowledge and understand your frustrations and the feedback which you have raised to our attention has been shared with the management for service improvement.

Once again, please accept our sincerest apologies for failing to meet your expectations.

For any further queries, please feel free to reply to this email. Alternatively, you may contact us at 1605 or visit www.vpost.com. We will be glad to assist you.

so no resolution other than we will send it to someone in japan at my cost
The complaint has been investigated and resolved to the customer's satisfaction.
refund of missing package in vpost warehouse not delivered. issue outstanding since dec 2017
No need for explanation. See case number

[CAS-1963537-R9S0B3]RE: **vPost L1 enquiry** OSJ9151 - Lost Package CRM:[protected]

This is probably a case where SingPost is trying to forget the issue about a refund in cheque which they have, in black and white, agreed to issue to me. I have emailed umpteen times and called many times to say they will get back to me. Recently, just two weeks ago, called and the customer service said the manager will get back to me by a certain date and time. Weeks have passed... So does my trust... Just couldn't believe how a huge company can be so irresponsible. I may never see my refund... Probably they want to scrimp and save the refund by avoiding me. Who knows. It's beyond anger for me now... Just hope karma strikes back
Resolved
The complaint has been investigated and resolved to the customer's satisfaction.
noni juice (4 bottles in a box) 8.6kg total weight on hold for 24 days
After many emails (CAS-2069378-Z7F6F5)and 1605 calls, i was finally informed that above supplement is partially dangerous and over weight limit (should be only 5kg in 1 package), i need to verify if this is not a scam by vPost personnels?

Final resolution is to split package into 2 to meet weight limit criteria.
Why this is not indicated properly in vPost restrictions of prohibited and controlled items?

Best Regards,
Renato
Collect Your Trust Badge
Be recognized for outstanding customer service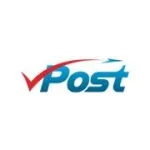 vPost

contacts
We are here to help
19 years' experience in successful complaint resolution
Each complaint is handled individually by highly qualified experts
Honest and unbiased reviews
Last but not least, all our services are absolutely free