Vermont Castings complaints
7
Vermont Castings
-
Vermont Castings Stardance Gas Stove
I am a long time Vermont Casting customer from 1984 to present day and over 4 homes that I have purchased and lived with Vermont Castings wood stove's. I purchased a New Vermont Castings gas stove in 2018 and have had nothing but problems with it electrical computer ignition right from the start. I have yet to go one season with out multiple visits from technical support and I am extremely frustrated with this product. We just had the complete smart computer overhauled and I have to make another appointment to find out what is wrong again.

My advice is to stay away from Vermont Castings products because you will regret your purchase.

I'm going to replace this $3,800.00 peace of crap that is equipped with the finest Chinese technology (sarcasm).
Desired outcome: To let everyone know that I advise staying away from this product.
Vermont Castings
-
Sundance propane gas stove.
I bought this stove less than 2 years ago. I have had problems from the beginning. The latest happened early September when it blew up and blew insulation all over the floor. The dealers (who I am not blaming) looked at the stove and said it was constructed wrong. He said shut of the gas and don't run it. The dealer has been dealing with the parent company of Vermont Casting and all they want to do is try different parts at the dealers expense. The dealers gas tech has been great and he has tried everything. This stove is dangerous and I am not willing to risk my family and home running it. I want a refund of $2800. I at this point, when I go looking for a new stove, if the dealer sells Vermont Casting, I won't buy from them.
This review was chosen algorithmically as the most valued customer feedback.
On Nov.3, 2015 I placed an order with my local fireplace store Englands Wood Stoves in Maryville Tn.I paid for the order and was told it would be in about7-14 days. I checked back with the clerk and was told the truck broke down but the product would be in the next week. Once again the order was not here. After 2 more so called delivery dates came and went...
Read full review of Vermont Castings
Vermont Castings
-
The stove still hasn't been delivered
The company Vermont Castings scammed us. We found the stove and paid for it. The rep told us that it was great choice, but time went and we didn't get the stove. The seller only promised and explained that they have worked a lot and needed more time to deliver the item. Unfortunately, it was big scam and we got nothing from them. But they continue to promise.
Vermont Castings
-
Fume belched and it was engineer fault
My husband offered me to buy stove or fireplace from Vermont Castings. We bought stove, but there was no fire and smoke belched from the stove. It was the manufacturing problem, but the rep told us to check the wood. But it wasn't wet. We again contacted the rep, but he wasn't happy to solve the problem and promised to contact us with the engineer, but still nothing was done. So, be careful and don't buy stoves from this store.
This review was chosen algorithmically as the most valued customer feedback.
I am writing about my Vermont Casting Winter Warm Small Insert, Model 2080, which I purchased on November 6, 2008, from Higgins Energy Company in Barre, MA. I am totally disappointed in the performance and dependability of this stove. In my view, this not the fault of the dealer, but is an issue with the manufacturer and clams surrounding the unit. Thi...
Read full review of Vermont Castings
The complaint has been investigated and resolved to the customer's satisfaction.
Vermont Castings
-
Beware consumers
My girlfriend purchased a $1, 600 stove med size woodstove. It didn't make it one winter and the flue assembly crumbled. When openning the stove properly to load wood there's a back blast of flames and heat that reach the ceiling. The service techs looked at the stove and said they would be to fix the problem.They haven't been since or called. I guess they don't back Vt Castings.We spent good money on what we thought was a good product. Now we realize that Vt Castings can't back up there own product. We were duped and have 500 lbs of useless cast iron in our house. NOT HAPPY WITH PRODUCT OR SEVICE! BEWARE CONSUMERS!
Resolved
The complaint has been investigated and resolved to the customer's satisfaction.
We are here to help
16 years' experience in successful complaint resolution
Each complaint is handled individually by highly qualified experts
Honest and unbiased reviews
Last but not least, all our services are absolutely free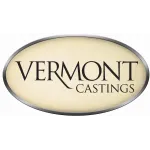 Vermont Castings contacts