Tsogo Sun Hotels reviews & complaints
Tsogo Sun Hotels complaints
14
Tsogo Sun Hotels
-
Stay easy hotel
Good day . My name is v surrendra .I had booked in stay easy hotel via bookings .com, booking form 4 to checkout 11 January 2021 . Due to an emergency I had to chek out on the 5 th January and had inquired about my refund. Firstly the receptionist at the front desk told me he is not sure about any refund maybe not . I than decided to contact the receptionist the next morning, who stated no paper work needed, she had checked me out and I will be refunded within 7 days. On the 10 I decided to call again to follow up, spoken to a lady called margaret who stated or they had a made a mistake on there side so it's delayed . I must call her again or se will call me .no call received for magaret, I decided to call magaret on the 13 the and she had informed me or called her on the 17 since she has to get into contact with finance . I had called margaret again on the 17 the January at 8:30 and she stated she just came to work call later I called back on the 17 the January at 16:00 and margaret stated ' she never follow up call back tomorrow no feedback as yet.so I decided to call the manager ziningi who stated I must give her 5 minutes she is investigating the case . No return call back I had called her back after 30 m in minutes on the 17 and she states to call bookings.com as I must cancel my booking .they don't have my account details it's a virtual card .so bookings .com must return my money . On the 17 I had contacted bookings.com and a lady kay had assisted me bookings were canceled and she stated she will send an email to the hotel to do a refund. I called again on the 18 the spoken to ziningi who has been avoiding my calls saying staff to take messages for her . I explained to ziningi that the money so with the hotel or has to be transfered into the card for bookings.com . She said it will take 5 days or 15 days . I asked her if the money has been deposited she replied she did not do any follow up . I called bookogs.com again and email was sent to the hotel to do a refund . On the 19 the I contacted the hotel again and asked or speak to ziningi the receptionist who answered the call told me ziningi is ryt here . Tha. Put the call on hold and further told me ziningi is not in her office . I than received a call from marvin who informed me that they not witholding any money they only received an email from bookings.com yesterday .he avoided the fact that I was always given misinformation even by the manager ziningi and stated a transaction was done and they can't call bookings.com it's hard for them . I had followed up with bookings.com a lady had stated to me that a transaction had been done but no money reflecting in the card. So she will follow up with the time frame for reimbursement . The delay in this and gross inexperience form manager to junior is absolutely repulsive . Poor customer relations by avoidance, definately not customer satisfaction oreintated .staff at that hotel need intensive teaching on priority aspects .
Desired outcome: To obtain my refund without any difficulty experienced and timeous delay
Tsogo Sun Hotels
-
Togo sun Southern Sun Marine Parade
reside in Gauteng and was looking forward to an amazing little summer vacation with my family near the ocean. I have always had an amazing stay at other facilities of Togo sun but this had to be my worst. Southern sun Marine Parade.

1. There is no vending machines for water and when you ask the hotel to purchase bottled water they do not even offer you that survise. We had to jump back into our car at around 23h00 to go purchase water.

2. This is the first I experienced when to are a guess at a hotel that you also have to pay R60 per night to park. Absolutely ridiculous .

3. On the 2nd day nothing was replenished in our room. Just the bed was made and the cleaner left. We had to call to get towels and tea . Our aircon was not working properly the maintenance was called but no one came to dory it out at all.

4. The cake topper was someone opened my suitcase and stole a brand new pair of shorts from my bag. The only reaso I even realized it was missing was I only carried two pairs of shorts and was planning on wearing the second one on day of check out. It may just be a pair of shorts but how many of your other customers that don't even remember what they carried and one of your staff members may have stolen other things. The fact that instead of cleaning and replenishing the room someone opened my suitcase and stole an item.

I have stayed at Monte Casino, Gold reef city and Suncoast Towers and never experienced this. Worst stay of my life and I will never advice any of friends and family to go there.
I personally did not enjoy my stay at Sun1. My partner and I had a problem with the air conditioning, it was simply not working. It was cooler in the corridor than it was in our actual room. My...
Read full review
Tsogo Sun Hotels
-
Hospitality
At arrival we followed the route to the parking area, we thought it good to take a picture at arrival at a vacant area with a beautiful background. We drove in and got out at which we heard a constant whistling and waving and a security guard approaching us, without greeting he chased us away and said we shouldn't be there, at this a Ford Ranger bakkie came speeding to us, I asked the security guard how we were supposed to know that we should not be there seeing there were no "No Entry" signs or "No trespassing" signs at which he replied "This guy (man in Ford Ranger) is your sign. We got in the car whilst the security was laughing and making remarks about how dumb people from the North West are.

Attached is the place where we took the picture whilst the guard was approaching us viciously. The picture was taken at 16:45 on the 10th

We did not bother telling this to the receptionist because we didn't want to elaborate and ruin the rest of our stay.

This is a terrible way of welcoming guests, I understand that there are places guests are not allowed at, but please ensure the necessary information is available to inform them and please work on your approach to accidental trespass.

Regards
P. Foley
10 & 11th of December
Desired outcome: Proper notice
Tsogo Sun Hotels
-
54 On Bath Hotel
It is currently 10.50pm and we have just finished moving rooms from 614 to 606 due to hot water not being available in our room, and I wish I could say that is my main complaint, but no! I have been coming to 54onBath as a guest since 2012 and I could call it my home when I am in Joburg, but what I found today was like a completely different hotel with no courtesy and a lack of customer centricity to say the least!
I was just at a Tsogo Sun Hotel at Mount Grace in Magaliesburg, (which was amazing as usual - the last time we went being pre covid, thus covid cannot be used as an excuse) from Thursday until we checked out this morning... My sister (Ms Mercedes Leburu - no 1223364) who is a Tsogo platinum member by the way, and knows how much I love 54onBath, booked me here for the next 2 days as a surprise.

To my shock, the service right from the valet parking and my sister being told that we have to pay some additional cost for our cars (as guests!) and me carrying so much bags in my arms with no one offering to help, I knew the service had dropped below par. I even dropped my bags in the lift and one of your staff came to check in on what had dropped and didn't even offer to press the floor of my room for me...additionally, as management if you want to make money from us parking our cars as your overnight guests, why can't you include it in the accommodation amount? We find this unacceptable, especially because it wasn't even communicated when my sister was making the booking.

Then after we unpacked and were about to take a bath, there was no hot water coming out from the tap. The hotel I know, the manager would have called us to apologize and sent someone to help us move to the room we were newly allocated to with an upgrade. What has happened this evening instead is that someone asked my sister if we wouldn't mind moving tomorrow, making me wonder if we are supposed to sleep without bathing. When we did finally move rooms, I was yet again appealed by the manner in which this was handled.
How utterly dissaponiting that in 1 night, an establishment I have held in high regard and used countless times has now moved to what I can equate with a 2star lodge somewhere remote.

Regards
Desired outcome: Sincere apology for the service, complimentary car parkings, and an upgrade
Hi, my name is martin flint. My wife and I spent the weekend of the 27 and 28th of August at the Caledon hotel, to celebrate her birthday. We stayed in room number 215. We weren't happy with the...
Read full review
The company has left an official comment on the complaint.
Tsogo Sun Hotels
-
Mount Grace stay
We decided to celebrate our 4-year anniversary (Fruit/Flowers) at Mount Grace. We splashed out and booked into a villa, which was absolutely divine. However our first impressions were quickly lowered, when my husband realised that the bottle of prosecco and the fruit platter (apparently complimentary) organised weeks in advance, and followed up days before arriving, were not in our room. So instead of jumping straight into our pool, with a glass of prosecco to celebrate, we had to wait half an hour for our prosecco, with no apology, and are yet to receive our fruit platter.

The next disappointment with the service was experienced with our time at the spa. Our massages were booked for 16h00, with the complimentary addition of a 30min hydrotherapy session, which according to the website and signage around the hotel shouldn't have been a problem because the spa stays open until 20h00. But apparently the spa only stays open until 17h00, and without advising us prior to our arrival, were just told that we could no longer have our hydrotherapy session that afternoon, and that we would have to book it for the following day. Luckily we managed to secure a late check-out and were able to enjoy our hydrotherapy session the following day, but without the late check-out, this probably wouldn't have been possible.

I also wanted to mention, that even though the reception were aware that it was our 4-year anniversary, no additional effort was made for us to feel special. No complimentary spa treatments or special dessert at the restaurant. There was also no turn-down service in the evening, which is generally expected when staying in a 5* hotel.

So although the facilities and the hotel itself are absolutely stunning, the service is not up to a 5* level, and we definitely expected more from Mount Grace.
Desired outcome: For somebody to acknowledge their error, and advise how they are going to ensure this doesnt happen again.
The complaint has been investigated and resolved to the customer's satisfaction.
The company has left an official comment on the complaint.
Tsogo Sun Hotels
-
Beverly Hills-The sugar club high tea
Good afternoon. I don't know who manages this page but I had a very bad experience at the high tea at the sugar club recently. White guests were given superior treatment compared to the other Indian and black guests. Drinks were refilled to them on a continuous basis and when I asked for mine to be refilled, I was refused and given the answer that only those two tables were allowed to be refilled as per the white managers order. This was extremely shocking and embarrassing . Very disgusted with this treatment as we paid the same money to go there as the white guests and this was extremely disappointing. I always held the Beverly Hills hotel at the top of my list but not anymore. I will never go there again
Tsogo Sun Hotels
-
mount grace
to whomever it may concern

I made a reservation for the 25th of December for my partner and I

It was our 14th anniversary and i wanted to surprise my wife with a luxury getaway

check in was a breeze the room was big and spacious but cleanliness didnt seem to be on the cards

The bathroom and shower floors were dirty, either because of someones dirty shoes or a dirty mop was used .

the one insect my wife is scared of is spiders and that seemed to be the order of the day

1. spiders and webs under the umbrella

2.spider and webs on the blinds by the coffee station

3.tiny spiders walking amoungst the pillows on the beds

4. spiders and webs on the corners of the toilet and on the blinds

ordered and paid for a platter of seasonal fruits which didnt live up to my expectation. bananas, apples, and pears are all year round fruit,

remember i paid for this already but i was given a call from reception to ask if im going to pay by cash or card when i check out, .
could they not pick up that it was already paid for

mangoes watermelons berries etc are seasonal and that is what i was expecting

breakfast was ok but please tell the staff to pay attention to all patrons. as thee only indians there we felt abit out of place and had to go looking 3 times for someone just to bring us ONE cup of coffee

check out was not grand as we had to wait for a golf cart for 30 min but that was expected due to influx of people checking out

receptionist was on a call and just gave a thumbs up sign when i went to leave my room card. we waited for her to end the call so we could tell her about the room condition and all she said I will let house keeping know

For the price i paid, which was alot for me this time of the year ( we booked a suite room 215)and for the rating of this hotel i expected so much more. i really wanted to spoil my wife but she spent the night in fear that something is going to bite her.

It will be appreciated if something could be done about this and if someone could get back to me

thanking you in advance

mohammed
Good Day Tsogo Sun - SHA Santam Partners. Your email and the attached MS PDF Document Dated 8 July 2020 version with feedback refers. We, totally disagree /reject your findings within your feedback...
Read full review
Tsogo Sun Hotels
-
Southern sun hyde park hotel
Hyde Park hotel hired Liala Interiors to do curtains for them. Liala Interior hired black people to do th job. After doing a job for a corporate hotel which was 32 rooms in March, these black people were extorted by both Hyde Park hotel and Liala Interiors. All they charged Liala Interior was R52k for a job that costs triple that amount but because racism will never end in SA they got zilch. Once this hotel is running & operating we will put it on stand still because they are In possession of curtains that black people did without getting a rent day & nyt & didn't get paid at all. Laila has sent numerous msgs saying this hotel didn't make payment. The hotel says they made payment & they don't wanna get involved. This is hogwash as we dealing with white people but then again this is how black people will always be treated.. I will not rest & I am already in contact With EFF. Please pay these black people for their time and labor as the curtains are in your possession.. Call [protected]
Check in was a pain 6th and 7th Dec. Reception staff was not warm and welcoming My booking was done telephonic ally, and I was allocated a std room not as per my request as confirmed to pay the R200...
Read full review
I paid the amount through my debit card to hotel included deposit amount 200 AED when I checkout they refund the deposited amount on 10th June 2019 under reference no B70069 I called many time on...
Read full review
On arrival no porter to help with luggage. Room 151 which is at end of hotel. Find a trolley load luggage ourselves. Both females booked in from 28/2-2/3. Ask gentleman at reception to help as we...
Read full review
We are here to help
16 years' experience in successful complaint resolution
Each complaint is handled individually by highly qualified experts
Honest and unbiased reviews
Last but not least, all our services are absolutely free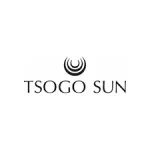 Tsogo Sun Hotels Company contacts