Trip Central complaints
10
Newest Trip Central reviews & complaints
Organized crime; offered me a inclusive vacation with flight to Cuba for only $58
My boyfriend wanted me to book us a trip to Cuba. I used Trip Central. One offering for a week or two-week inclusive including flight was only $58. The average price for something in Cuba at the time was over $600 a person. Some agent at Trip Central was hoping I would book a trip to a seedy resort in order to have something bad happen to me. I did not book the trip. This boyfriend I dated I later learned was a lying psychopath who committed several sexual assaults. Someone at Trip Central wanted me to be tortured at a horrible resort in a crime-ridden part of Cuba in a trip from hell.
Claimed loss: $25,000,000
Desired outcome: I want someone to go to jail from this company.
This review was chosen algorithmically as the most valued customer feedback.
I'l going to be very clear with you and you should escalate this to your legal department ASAP. If you keep supporting this hotel/resort, aka offering it as an option, expect a lawsuit. If this hotel was in Canada, it would be permanently [censored] down by government regulators. This is borderline criminal. Definitely the WORST experience I have ever had in ANY...
Read full review of Trip Central
sunwing and trip central
sunwings flight wg342 to cayo coco iberostar daiqiri was late over 12 hours flying out on a beautiful sunny day on march 5th this sunday. no snow no rain no wind no explanation!

arrival time of 9:50 am turned into arrival at 10pm

my family lost a full day of vacation which i paid for

i also paid extra for an early departure flight. No explanation from anyone !

sunwing does not cover compensation or reinbursment for this flight for some reaaon 12 hours delay in OK !

people beware of this resort as well. trip central should not sell or advertise this resort. it is unsafe, unsanitary, BED BUGS, COCKROACHES, BROKEN TOILETS, NO WATER, NO SHOWERS, DIRTY NASTY DINING AREAS. thwey make u use same beach towels for 7 days and do not change your bet sheets at all; !

people requested to be moved to dif resorts in the area.. beware

my vacation was ruined by sunwing and this nasty dirty resort

will never book thru tripentral and sunwing again
Is Trip Central legit?
Trip Central earns 94% level of Trustworthiness
SAFETY NOTICE: ComplaintsBoard has analyzed Trip Central and determined that it has perfect credibility and is completely trustworthy, with a legitimacy rating of 94%.
We found clear and detailed contact information for Trip Central. The company provides a physical address, 28 phone numbers, and 2 emails, as well as 3 social media accounts. This demonstrates a commitment to customer service and transparency, which is a positive sign for building trust with customers.
Trip Central has claimed the domain name for tripcentral.ca for a long time, which suggests that the website is established and has a history of being in operation. This is a positive sign, as it indicates that the website has been around for a while and may have a reputation to maintain.
Tripcentral.ca has a valid SSL certificate, which indicates that the website is secure and trustworthy. Look for the padlock icon in the browser and the "https" prefix in the URL to confirm that the website is using SSL.
Our scan shows Trip Central website is free from malware and phishing activities, which are types of online threats that can include viruses, worms, Trojan horses, ransomware, and other malicious code, as social engineering tactics used to trick users into sharing their personal information.
Tripcentral.ca has been deemed safe to visit, as it is protected by a cloud-based cybersecurity solution that uses the Domain Name System (DNS) to help protect networks from online threats.
According to our analysis, Trip Central appears to be offering travel services on their website. While many travel companies are legitimate, it's important to be cautious and do your research before booking a trip to ensure that you are getting a good deal and not falling victim to a scam.
We looked up Trip Central and found that the website is receiving a high amount of traffic. This could be a sign of a popular and trustworthy website, but it is still important to exercise caution and verify the legitimacy of the site before sharing any personal or financial information
However ComplaintsBoard has detected that:
Despite a high level of trust, our investigation found issues with Trip Central's service, including poor customer service, lack of accountability, and responsibility to resolve complaints. Customers may face long wait times for responses, receive generic or unhelpful answers or no response at all. Only 20% of 0 complaints were resolved.
Our Verdict: Trip Central is highly recommended company, but beware of poor customer service. Their 20% Resolve Complaints rating is a cause for concern. We advise using their services securely and reviewing complaints beforehand.
Agent trickery, errors at the time of booking, bait and switch, website problems
If you want to be taken advantage of that Trip Central is your place!

Please read carefully and do not repeat my mistakes.

I was booking all inclusive vacation for my family through "Trip Central". We booked trip through their website without assistance three years ago and everything went perfect. This time we are planning to go to The Fives Hotel and Residence all inclusive in April for 7 days, four people age 48, 45, 15 and 9.

This time I decided to book trip the same way, but at the last step when I confirmed my booking page just flicked and "Your booking time has expired" sign appeared. I was on the page for a short period of time, not a half a day thinking. I knew what I was looking for.

I already entered my credit card info, so I was concerned if it went through. I went to check my credit card to see if anything appaired there and it did, deposit of $1000 was pending. Yet, we didn't receive confirmation.

I decided to call agency [protected] and clarify/confirm that my booking went through.

Susan Snider answered my call and confirmed that "everything is zeroed on the file" and we need to call our credit card company and WestJet to cancel transaction.

Susan Snider offered help to book the deal that we were looking for and here all the fun began.

1. (Feb 19 16:04-16:30) I provided all the details and she confirmed that the total amount would be $7510.10. This price was $200 less than we found and tried to reserve, so I agreed.

2. (Feb 19 16:31) She sent Enquiry number with a mistake on my son age which was corrected after I pointed out. This she will use as an excuse for a price change. She wrote that he is 3 years old instead of 8. We live in Ontario but for some reason she wrote PE.

3. (Feb 19 18:34) I received the most bazar phone call from Susan in which she stated following: "I am happy you called me see if I haven't called flights have been canceled even the agent at WestJet she almost had a heart attack, she said its been all canceled off and I said can you just check the flights to make sure and she went ow my gosh they are still there, something told me to call and just not do it automatically, so anyhow its all been canceled and all been rebooked..." she list our private transfer, trip interruption and cancelation insurance. Insurance cost us less than it stated in their website, but she didn't say anything about change in trip price.

4. (Feb 19 18:37) I receive insurance email $426.60

5. (Feb 19 19:15) I received invoice for a totally different sum instead of $7510.68 total I receive $8249.88. It is $739.2 difference.

6. (Feb 20 9:53) I call WestJet to make sure that my unassisted transaction was canceled and clarify what kind of interruptions they had a previous day. WestJet agent confirmed cancelation and did not confirmed flight changes. She told me to speak with my travel agent.

7. (Feb 20 10:34)I called Susan and left a message about invoice error.

8. (Feb 20 14:25) I called Trip Central office, she wasn't there and she will be back at the office Feb 22, another agent said she cannot help me.

9. (Feb 20 14:54) I sent Susan an email pointing to the mistake and asking to correct it. No reply and I am still waiting.

10. (Feb 22 14:56) I hoped that today this issue will be solved, so I called Trip Central office again. This time Louse Endean answer my call, I explained my concern and then I was verbally run over by that Louse. She didn't let me to finish a sentence, interrupted me every two second and then accused me of interrupting her and she threatened to hung up, all because I tried to take back what belongs to me. Maybe for somebody $739 is not a big deal but for me it is. We were saving for this trip three years. Then suddenly Louse found a way to connect me with Susan. This Susan Snider was different from Susan Snider I spoke before, she was rude and impatient. English is not my native language, I stutter when I am nervous and it is very hard for me to remember all the info on the phone, so I record my calls. Those ladies accuse me that I didn't understand them properly once I mention call record, they told me that I'm breaking the law.

11. It is legal to record personal calls.

Canada follows the one-party consent rule according to section 184 of the criminal code. Therefore, in Canada, recording private conversations is legal provided one of the participants consents to the recording.https://recordinglaw.com/canada-recording-laws/

12. I am disappointed with agents behavior, I am not suggesting to deal with Trip Central agents.

13. In conclusion, my hubby insisted on going to the trip and not cancel it. We will celebrate our anniversary, his birth day and my son's birthday.

I wish everyone great vacations and may honest travel agent assist you in your trip.
Desired outcome: I would like price of the deal to be corrected to 7510.68
I wish Trip central will adjust price for my trip to $7510.68.

I already payed $1000 deposit for the trip and $426.60 for Trip cancelation and interruption package plan, so total should be $6510.68.
Ticket booking by your agent
1. My return Ticket was booked on April 09, 2022, from Toronto Canada, to Goa, India via Qatar Airways on 22 April 2022 — Departure 9 February 2023 and return on 18 March 2023.

2. Booking Reference is 4WOPJQ and Ticket # 157- [protected]

3. The Originally booked ticket by Trip Central Agent was - Departure: Toronto – Doha and Doha - Goa and Return route was Goa - Doha and Doha-Toronto (Proof on request or also available with Qatar Airways or your Agent)

4. This was subsequently changed by Qatar Airways (without intimation) to Departure route - Toronto – Doha, and Doha - Goa and Return route was Goa - Doha with a one (1) day stopover at Doha and Doha-Toronto. Qatar Airways did not convey/ refused any compensation for hotel stay for that One (1) day layover at Doha on my return Flight. Your Agent also did not press for any compensation or alternatives though I expressed my displeasure. (Proof on request or also available with Qatar Airways or your Agent.

5. With no action from your agent, on my own I called up Qatar Airways and finally I agreed with the Qatar Airways CSR, on Departure route Toronto-Montreal, Montreal – Doha, Doha - Goa i.e., six (6) boardings and landings with time delays inclusive of return route. (Proof on request or also available with Qatar Airways or your Agent)

6. Please Note that I could have claimed for inconvenience for changing without intimation to the above routing from original booking but accepted it only on request of your Agent not file for compensation.

7. There was a further change for the third time made by Qatar Airways / Trip Central for baggage allowance from two (2) checked in baggage's to one baggage. (Proof on request or also available with Qatar Airways or your Agent)

8. I reported this to your Agent on November 11th verbally and also in writing, and she expressed that she would follow up to change it, but in spite of many phone calls and 3 reminders to your Agent vide text messages/ emails there was no response. (Proof of Text/email messages on request which will also be available with your Agent)

9. Ultimately on December 29th, since there was no response from your agent even to my Voice messages, I called up the Qatar Airways directly at [protected] to check why they changed the Baggage allowance from two (2) checked in baggage's to one Baggage.

10. The Qatar Airways CSR (he) mentioned he would check and went on to my site after I gave him my Booking Reference and Ticket # and name. He told me that the change has been made and I asked him to send the confirmed changes on my email which he was not in a position to send by email (I have no idea the reason although he had my email) and he asked me to print it out myself from the Qatar Airways website by logging in with Booking Reference and surname. This was around 11.30 pm to 12 noon on December 29, 2022 (Please check Qatar Airways voice recordings for conversation)

11. At 12.28pm I got a confirmation of my ticket with changes also made to my meal plan and Seating when I logged in and out of Qatar Website. (Proof on request) Check the proof also sent to your Agent.

12. On December 29, 2022, 11:53 AM Qatar Airways wrote to my Agent that the Ticket has been Cancelled (This cannot be possible in light of 10 above – Someone in Qatar Airways played a mischief / or was new to system for booking) – This was a shock to me as I had made all plans in India from February 13th to March 18th.

13. I talked to my Agent on that very same day and sent her proof that someone in Qatar Airways or Trip Central has tampered with my bookings around 6pm on 29th December 2022... This is because I spoke to Qatar Airways and got the time of Cancellation which was Qatar Time 4.53 pm which is 8.53 am in Toronto. Sincerely, I was asleep at 8.53. am on that morning and called Qatar Airways only after reaching office at 11.30 am and got confirmation at 12.28 pm of a confirmed ticket. (Proof on request)

14. Please note that there is always a delay in communication between your agent and me. (Proof on request). This cancellation of the ticket inadvertently could have been reversed if done responsibly and speedily when received.

15. The agent also indicated to me that she gets very little and is unable to do more than what she has done also she a tried to rebook me which was not acceptable.

Please Refund my complete original Ticket amount (only partially refunded…and amount not yet received) and also arrange to book my new ticket from 9th February to 18th March 2023 from Toronto to Goa and back on the same route agreed upon.

I am taking this very seriously as your agent first said it could be an Airline glitch (on December 29th) and later blamed me for cancellation of the ticket even after sending her all proof. You will get all correspondence from your agent is Elizabeth (Liz) Marquis Phone [protected] / [protected]@tripcentral. ca

REQUEST YOUR RESPONSE WITH REFUND AND NEW BOOKINGS ASAP.
Desired outcome: Please Refund my complete original Ticket amount (only partially refunded…and amount not yet received) and also arrange to book my new ticket from 9th February to 18th March 2023 from Toronto to Goa and back on the same route agreed upon.
I am complaining about booking a direct flight from Ottawa which was changed to a connecting flight through Montreal.
I booked a trip for 3 adults with a direct flight from Ottawa to the Dominican Republic in May 2022 with travel date on Nov 19th to 26th.

2 weeks before departure, I received a call from a Trip Central agent to ask if we can change our travel dates or the resort we we booked.

My reply was no because we are nurses and were only granted 1 week of work, had to get back to work on time.

The rep told me that there was no one going to our resort from Ottawa so they had to change our direct flight to connecting through Montreal.

We could not understand what our resort had to do with leaving from Ottawa.

We got to the Ottawa airport and saw and spoke to people who had a direct flight to Dominican Republic.

We were and still are very upset with the inconvenience of having to go through Montreal and wasting time going snd coming back from Dominican Republic.
Desired outcome: Inquiry as to why others had a direct flight and we did not.Compensation for the inconvenience.
Trip to Puerto Vallarta from Kelowna, BC from July 28 - August 04, 2022
My niece and I went for a week to the Hilton Hacienda. We paid for a garden view suite. From our balcony we faced a 25 foot wall with some young palm trees growing against it (so much for a garden view)!

On arrival we were told that there were no shows/entertainment at the resort, a huge disappointment for two ladies who do not want to go outside the resort in the late evenings/night. Two musicians played music on the weekend for a couple of hours in the evening and they put on a Mexican Fiesta night…that was it!

The food at the buffet that Thursday night (July 28) had a very poor selection of 7 veggies and 3 meat dishes (besides salads) which were pork, pork, pork. Outside, there was a cookout of turkey tacos. On the weekend the food got better at the buffet, perhaps because the resort filled up. The a la carte restaurants were okay, the Mexican one being the best of the lot. The servers/staff friendly.

For four days we had to ask for face towels, bath mats and shower caps. Finally, we cornered the laundry lady and requested her to give us the necessities (of course we had a different person each day).

On our third day we took a City Tour, bought some coconut and put it in the fridge, but the next morning it tasted rancid. We discovered that the fridge was not working. It took them two hours to come up and fix it!

The last straw was when we tried to open our safe on the day of our departure. It was reprogrammed! It took them 1.5 hrs and two phone calls to send somebody to open it for us. When I called the se ond time, they said 'Oh, is it not fixed?'. Would they not follow up?

I discussed the above with the Rep from Air Canada Vacations in PV who called two days after we arrived to check up on us. I also discussed it with the Trip Central Rep who sold us the trip. He requested I register the complaint.

The only positive were the staff we encountered who were friendly and helpful.

We paid a boatload of money to stay at the Hilton because we wanted the best! Well, we were terribly disappointed. We shall never ever stay at a Hilton again, nor recommend Trip Central. I believe we should be given a credit in compensation.
Desired outcome: Compensation.
agent I worked with did not get my sale!
I am quite disappointed to hear the agent that I worked with all day September 26th 2018 to select my vacation package lost my sale.
Bismark Abreu a gem to work with, based out of Oakville. Went above and beyond to help me find my vacation package.
He sent me a link to book my package the next day as I was not ready to process my payment.
The link had a glitch and wouldn't work. Bismark had the day off so I had to call the number for someone to take my credit card information.
Ariff Khan took the call and processed my payment. I sent Bismark a message telling him what had happened and he told me Ariff took the booking sale. How is this possible and fare? So unethical. Bismark hands down should have received any and all commissions related to this booking # 1819114.
The complaint has been investigated and resolved to the customer's satisfaction.
Errors made at time of booking
I booked a trip for four friends to go from Grande Prairie, AB, Canada to San Francisco for my girlfriends 30th birthday. The trip was was booked over the phone through tripcentral back in October for travel in February. Being paranoid for letting someone else do the booking for me, I called at least 5 times to confirm that all details were correct. However, once I received my itinerary, one of my friends names was wrong in 3 different ways(his title was mrs., wrong middle and last name). So I called several more times and was assured that their mistakes were fixed. On the day of the flight, my friend was not allowed on the plane due to his passport and itinerary names not matching. As a result of everything planned in detail upon arrival to San Francisco(ie/limo from airport to house rental), this cost him so much more money and frustration as he had to buy another ticket to board all of our same connecting flights($388). Once he was denied his original seat, he called the tripcentral agent, she simply responded with "there's nothing I can do for you." So now he has paid for his seat twice. This agent was useless from day 1 of booking as well as the manager that I have been dealing with since February 21, 2013(three months ago). I have left several messages with her but am being ignored. I used to book all my trips with tripcentral(2/year), but will never again deal with such incompetence.
Resolved
The complaint has been investigated and resolved to the customer's satisfaction.
The complaint has been investigated and resolved to the customer's satisfaction.
This review was chosen algorithmically as the most valued customer feedback.
In plain language, I did not receive what I was promised. The deal was changed after I paid my money. Tripcentral specifies the packages as based on the number of DAYS. Tripcentral advertised BOTH 7 day and 8 day vacations to the Mexican resort. Each of these were 7 night trips. I paid a HIGHER amount for the 8 day trip. I wanted the 8 day trip. I...
Read full review of Trip Central and 6 comments
Collect Your Trust Badge
Be recognized for outstanding customer service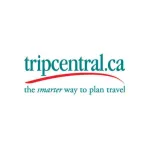 Trip Central

contacts
We are here to help
19 years' experience in successful complaint resolution
Each complaint is handled individually by highly qualified experts
Honest and unbiased reviews
Last but not least, all our services are absolutely free