TrampolineAndMore.com complaints
12
Newest TrampolineAndMore.com reviews & complaints
Disappointed
I have ordered a pad from TrampolineAndMore website and the one I received was the wrong size. I contacted TrampolineAndMore customer service right away and asked for a replacement, but their rep replied rudely and said that was the last size they had in stock. Then I asked for a refund and he promised to contact me back later but never did that. I'm still waiting for my money!
Trampoline accessories
I ordered padding and a net for a 15 ft trampoline. The box arrived clearly stating 14ft. Since the promotion for these products was ending and there was no one answering the customer service line, I reordered. I then received a 14ft net with the correct padding. For three months I emailed, made telephone calls and finally reported them to the BBB. They lied and said that they had called me (no message and no record of missed call from them until report to BBB). When I tried to speak to a manager, they were always "too busy". In short, I am out close to $200 for merchandise that doesn't fit. I will be starting a small claims court case in the morning. DO NOT BUY FROM THIS COMPANY
did not ship item
I ordered a mat almost a month ago, but they have never shipped it. Their website says, "Yes, we ship to U.S. military addresses worldwide!" (we are at a DPO address). In trying to work out what's going on, I received this valuable information in an email from them: "We just checked with our IT department and it was incorrectly inputted it is not worldwide. It is only if the base is in the US." Sounds like they do this sort of thing to a lot of people. Anyone out there know how to get a class-action lawsuit going?
Is TrampolineAndMore.com legit?
TrampolineAndMore.com earns 68% level of Trustworthiness
SAFETY NOTICE: Complaints Board has determined that TrampolineAndMore.com has a very good credibility, and is mostly trustworthy with minor reservations, with a legitimacy rating that is more or less around 68%.
We found clear and detailed contact information for TrampolineAndMore.com. The company provides a physical address, phone number, and email, as well as social media account. This demonstrates a commitment to customer service and transparency, which is a positive sign for building trust with customers.
Trampolineandmore.com has a valid SSL certificate, which indicates that the website is secure and trustworthy. Look for the padlock icon in the browser and the "https" prefix in the URL to confirm that the website is using SSL.
Our scan shows TrampolineAndMore.com website is free from malware and phishing activities, which are types of online threats that can include viruses, worms, Trojan horses, ransomware, and other malicious code, as social engineering tactics used to trick users into sharing their personal information.
Trampolineandmore.com has been deemed safe to visit, as it is protected by a cloud-based cybersecurity solution that uses the Domain Name System (DNS) to help protect networks from online threats.
Trampolineandmore.com you are considering visiting, which is associated with TrampolineAndMore.com, is very old. Longevity often suggests that a website has consistently provided valuable content, products, or services over the years and has maintained a stable user base and a sustained online presence. This could be an indication of a very positive reputation.
A trust mark has been identified for a trampolineandmore.com, but it is important to verify the trust mark and its source to ensure that it is legitimate. Ensure that the trust mark is genuine by clicking on it and verifying its authenticity through the issuing organization's website.
However ComplaintsBoard has detected that:
Trampolineandmore.com has relatively low traffic compared to other websites, it could be due to a niche focus, but could also indicate a potential lack of traffic and popularity. The trampolineandmore.com may offer a niche product or service that is only of interest to a smaller audience.
TrampolineAndMore.com protects their ownership data, a common and legal practice. However, from our perspective, this lack of transparency can impede trust and accountability, which are essential for establishing a credible and respected business entity.
We conducted a search on social media and found several negative reviews related to TrampolineAndMore.com. These reviews may indicate issues with the company's products, services, or customer support. It is important to thoroughly research the company and its offerings before making any purchases to avoid any potential risks.
Our Conclusive Verdict: TrampolineAndMore.com is generally a safe and reliable company to do business with. However, we advise that you exercise caution and thoroughly read all complaints and reviews before providing personal or financial details.
I paid 75$ for this mat but could not get this shop to ship my order
I have a very similar story. Bought a mat from them in Sept but ordered the wrong one. After I sent an e-mail, I got a reply saying that I needed to print their email and ship the part back to them. I did exactly as instructed and they even acknowledged receiving my part. I was told the item would be processed between 24-72 hrs. After that, no e-mail reply, not even anyone to answer my call. I thought they knew my phone number and did not want to answer. I tried different phones, still no answer. I paid 75$ for this mat but could not get this shop to ship my order. Is there anything I can do other than reporting these crooks?
This place is the biggest joke i have ever experience from buying something online
This place is the biggest joke i have ever experience from buying something online. no one ever picks up the phone and they certainly do not ever call you back. product is crap and doesn't last. they were suppose to refund me some money because after the second trampoline13" ft cover didn't last more then a yr. i decided all this crap from china was just that and i want a pro-rated refund still haven't seen a dime. I called the BBB and they say there was over 90 cases against them that apparently have gone unanswered. Stay away!
I will never purchase anything from this company
This is the first experience I've had with Trampolineandmore. I received the replacement mat and it was the incorrect size. I called the 1800trampoline and they were wonderful and told me they would reship immediately and to send back the other mat with the enclosed label once I got it. They were great until Sydney, from Japan, the owner, as he calls himself called me that afternoon from another company called trampolineandmore. I ask him if he was with 1800 trampoline and he said they are third party vendors. He told me I would not be receiving another mat that I made a mistake and that was to bad. This owner, as he called himself, called me a B*%CH and told he to return all the mat and the pad I ordered (over $200 in equipment) because he didn't need or want my business. His cursed several times at me. I finally hung up. He needs to return to his country and learn manner and how to work with customers. I will never purchase anything from this company and will be advertising against this so others that have grandchildren and children don't get stuck with parts that do not fit and get abused on the phone. BAD BAD EXPERIENCE AND LOTS OF MONEY LOST!
Do not use this site
I ordered a simple set of 10 replacement springs over a month ago and they immediately charged my debit card. I still have not received the product. They have given me a half dozen excuses why but I have to follow up with them on a weekly basis. They have blamed IT, the shipper, a computer glich, and have promised that it has been / will be sent several times but when I press for a package tracking number they keep ignoring my requests. - Do NOT use this site!
Wrong items shipped
On 122410 I ordered replacement 7" springs for our trampoline. Once I opened the box, I noted that 2 of the springs were shorter as well as several of them appeared "loose" and worn. After measuring I determined that 2 of the springs were 6 1/2". I have tried contacting them for a week through the phone numbers listed on their website, on the invoice, through email, & finally even through a fax. As of today I have still heard no reply & since they are obviously going to be so unresponsive to me they have left me with no choice but to dispute the charge with my card company. I will spend more than the charge of the springs alone in attempting to dispute this charge but it does not matter. This company is a complete scam & unresponsive to customer concerns. I WARN everyone to steer clear of doing business with them.

Please see attached photo. You can see that the outer two are obviously shorter as well as see the measuring tape. You can also see the difference in color.
Stop buying from them and shut down their fraudulent business
I purchased a trampoline pad from trampolineand more which per the website had a one year warranty and two to three year expected life. After six months of use the pad disintegrated. The blue plastic covering cracked and the foam padding was blown all around my yard. I called trampoline and more and was told that I would receive a replacement pad. After two weeks with of no action I called again and was told that they had some issues with the pad manufacturer, that they had many defective pads and that the replacement pad would be shipped our soon. Four weeks later I called and was told that the pad warranty had exopired and that they were not responsible for any replacements. When I checked the website, sure enough, they had modified the posted warranty period to six months instead of the one year waranty shown when I made my purchase. These people are dishonest and sell poor quality merchandise. Anyone who purchases from this website is supporting a company that rips off innocent consumers. If you don't care about throwing away your own money, at least consider that your are keeping these thieves in business to con future unsuspecting customers. Stop buying from them and shut down their fraudulent business.
The complaint has been investigated and resolved to the customer's satisfaction.
Refund for return.
Ordered enclosure 5/2010 that did not fit trampline. Called to confirm problem, and as instructed returned the item at a cost of $50 for shipping. By the way, most of my calls and emails went unanswered "sorry- we are expanding our warehouse and our phones are temporarily down "(for months). When I finally got through, was promised a credit card refund 7/2010. Followed up via email 9/2010 and 11/2010 because no refund was issued. On 11/16/2010 they promised to send out a refund check. It's now 12/28/2010. Buyer beware-- better off buying your trampoline enclosures at the local brick & mortar!
Resolved
The complaint has been investigated and resolved to the customer's satisfaction.
The complaint has been investigated and resolved to the customer's satisfaction.
This review was chosen algorithmically as the most valued customer feedback.
charged 80.31$ for a trampoline enclosure that was never received . 1-877# always indicates same message ...due to warehouse expansion all of the lines are currently down - pls email [protected]@trampolineandmore.com. Nothing.
Read full review of TrampolineAndMore.com and 5 comments
Fraud
I ordered a trampoline mat back in July. They took the money out of my account and never delivered the mat. When I requested a refund in August they told me they would send me a check but two months later I still am out $100. Thier phone lines are out of service and they will not answer my emails.
Collect Your Trust Badge
Be recognized for outstanding customer service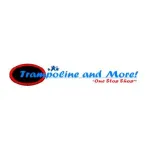 TrampolineAndMore.com

contacts
We are here to help
19 years' experience in successful complaint resolution
Each complaint is handled individually by highly qualified experts
Honest and unbiased reviews
Last but not least, all our services are absolutely free