Tommy Hilfiger complaints
135
Tommy Hilfiger
-
Refund of payment made for goods that were never received
the web site above is fraudulent.

I purchased a jacket and never received it... send messages and never got replies.

My credit card got charged for 123 C$ on May the 25th 2022 and as per the attached picture, the web still shows my order status as pending.
Tommy Hilfiger
-
Special Order
I went into the store at the Jersey Shore Premium Outlets to exchange an item and the young lady who took care of me had to place a special order for my size because it wasn't available at the store. First she input my incorrect address which she could not fix then when I finally receive my item it's the wrong size. I tried the online chat and no one was available(during regular hours) so I received an email not once but twice apologizing and asking what my issue was. I responded twice with my issue and it's now two days later and no response. I call the store and they tell me there's nothing they can do to help me unless I go in person. I live an hour away and can't go within the next few days which means the item will probably no longer be available in my size. The gentleman from the store gives me an incorrect number for customer service so I had to call him back to get a correct number. I then call customer service and in speaking to Mina I find out that because there is a new system they currently cannot help me with placing an order for my item in the correct size, so again my issue isn't resolved. She goes on to tell me that all they can do is email me a label to return the incorrect item and that once she sees it's in transit she will call me to get my credit card number to process my refund. I just find it hard to believe with technology these days that I can't just have someone order me the item in my correct size without double charging me and then emailing me a label for the return item. This is extremely frustrating and totally unacceptable. I have never experienced anything like this when the mistake was not mine but I will tell you that this process has definitely discouraged me from shopping at Tommy.
Desired outcome: For a Tommy rep to say "we will be processing an order to have the item in your correct size shipped to you and we will also be emailing you a label for the return of the incorrect sized item. That doesn't like something to difficult to do.
Tommy Hilfiger
-
Tommy hilfiger
Please help me get my money back ASAP! I shopped on this site...tommyoutlet.store which displayed all tommy hilfiger logo and designs. They said they had a massive outlet sale at very reduced price and I stopped items worth 294 USD on Saturday 11th of April 2022. The site looked so real and you would not suspect any fraud not until I had payed on my debit card. And checked my online banking and saw that the payment was credited to one Courtney instead of a tommy hilfiger account. I immediately checked for their contact information and discovered that there was no contact address nor phone number to call. Only a platform to lay complaints and I immediately sent a message requesting cancelation and refund. And till now...nothing has changed on the site. My messages are still on the platform with no response...please help me regain. My funds
Desired outcome: Refund money ASAP
Tommy Hilfiger
-
Hand bag
I brought one hand bag of Tommy Hilfiger. Unfortunately it's now in very poor condition - the piping and leather are cracking and shedding black bits everywhere, please see the photos for the defects.

I didn't expect a low quality of this brand :(

Disgusting poor quality product by Tommy Hilfiger. I am highly disappointed. Now I want hand bag to be either replaced or give me the compensation. Else I will move to consumer court.

please help me with this as soon as possible...
Tommy Hilfiger
-
Tommy hilfiger men's watch
I am from Gujarat, India and i bought a men's watch from a mall at Vadodara, Gujarat 01 year ago which stopped working. Upon complaining to another mall run by the same company at tommy hilfiger store, they took it for diagnostics and after a month i was told that the watch isnt working and that i cud take a credit note from the other mall where i bought the watch and replace the faulty product as it gets covered in the warranty. Now the problem is that the same mall is closed now at Vadodara, Gujarat and i dont know what to do with the faulty product! Please if someone can help me out with that as i bought it expensive and couldnt even wear for a year!
Desired outcome: Repleacement/ Refund
Tommy Hilfiger
-
Quality complaint
I bought this pair of Tommy jeans last year and have not use them much. the brand is my favorite so I very unhappy that my jeans now are ripping at the back pocket. I have never seen this before -?

I toke the jean on for a meeting and one of my colleagues said that a rip was starting at the back pocket. I anly use them for daily work in the office so it is very strange

Scanton slim W33-L30

Br.

[email protected]
Desired outcome: new pair.. love the jeans
Tommy Hilfiger
-
Online website scam
I ordered a jacket for my husband from official website of tommyhilfiger canada and my card was charged for it. But I never received the confirmation mail. The status of order says pending. Now they are also not replying to my mail. I want a refund ASAP. I am also attaching the screenshots of website and order status being shown om the website. Kindly help me resolve my issue!
Desired outcome: I want refund
Tommy Hilfiger
-
Rude manager at New Westminster store - Lyudmyla Kovalevska
Good afternoon
My name is Marcos Alcantara de Araujo, and I am a regular customer at the New Westminster Queensborough Landing store (Canada - British Columbia).
I was at the store this morning (December 12th/2021) around 10:30am, with two friends that were also shopping. As soon as we arrived at the store, we felt that the temperature was a bit too high and as we were wearing our OWN jackets, we have decided to put them in my car that was parked outside.
I went outside the store holding my friend's OWN jacket and wearing my OWN jacket and nothing else, when suddenly one of the store's managers (a blond lady, her name is Lyudmyla Kovalevska) came outside right behind me, literally screaming at me! In a very AGGRESSIVE and RUDE way she asked (again, SCREAMING in the middle of the parking lot and in front of customers) where I was going with that jacket! She kept screaming questions, such as "Is there any problem with the jacket?" "Where are you going with that jacket?". She was clearly accusing me of robbing her store, and I had no idea what she was talking about, because for me it was so obvious that I was just taking our OWN jackets to my car, and I would immediately go back into the store to meet my friends that were still there SHOPPING.
When I realized she was accusing me, I asked her if she checked the store cameras and told her those are our OWN jackets… she said she didn't check the cameras, she just ASSUMED I was taking the jackets outside the store without paying for them. She had ONLY APPOLOGIZED when I told her I was going to write a formal complaint, and she said that wasn't necessary because she had already realized her mistake, but I have never felt so DISRESPECTED in my whole LIFE! I felt she was watching me from the moment I arrived at the store, and I wonder why. Did my appearance or nationality play any role in this situation? I would love to hear back from her and from TOMMY HILFIGER.
It is OBVIOUS that I'm no longer a client of yours, but I'm still feeling extremely disrespected and OFFENDED by her and I would like to know if that's the general instruction TOMMY HILFIGER's employees receive from company while dealing with situations like that. She had humiliated me in front of other customers, and this is definitely not right!
Looking forward to hearing back from you AS SOON AS POSSIBLE.
Marcos
Tommy Hilfiger
-
Credit card charges
I placed an order yesterday and my credit card has been charged for that.But I didnt get any confirmation email regarding my order.The status is pending and the charge amount was in the name of CBSK.TOP and not Tommy Hilfiger. I have emailed them many times and didnt get a response.
This is strange and i guess its a scam.
My order # is 44b638-7686.
Tommy Hilfiger
-
Very inferior product quality and workmanship
I bought 8 pairs of shoes...cheaply done, hard and thin material. my dress I bought look nice but then after 1 wash the color fade. the jacket I bought was 1 layer, with inside liner...too thinly made, air is passing through... all the QUALITY DOES NOT REPRESENT IT'S BRAND NAME AND PRICE. I was feeling very disappointed because years back it used to be of good quality.
This review was chosen algorithmically as the most valued customer feedback.
Hi my name is Mayuri Shah. This morning I and my daughter visited your store, located at Harbour town, Adelaide, SA. After picking few clothes we decided to go to the trial room to try them. In the trial area there were some t-shirts, and I was looking at them. As tomorrow is my husband's birthday and wanted to gift him few shirts and t shirts. All of the...
Read full review of Tommy Hilfiger
Tommy Hilfiger
-
Unauthorized credit card charges
Good morning,

I was on the Tommy Hilfiger Canada On line site and when I proceeded to the check out and payment, I received a pop up message indicating that the payment didn't go through. But I have a charge of $126 (the amount of my purchase) in the name of Paypal *DAODAWEISHE. I never received a confirmation email of my purchase from Tommy. Order # 44b638-4368. I received an order confirmation from rohod.com.
I believe this is a fraudelent charge.
Tommy Hilfiger
-
Concerned Website is a Scam
Ordered an item online a few days ago and did not receive an email confirming the purchase just a "Welcome to TommyHilfiger." The email informed me that there was a new "permanent cart" feature which allowed items to remain in cart which seemed very strange so I then looked at my online banking and saw that the purchase I had made was credited to: TBWDUH.TOP and not, as you would expect, Tommy Hilfiger.
Which further alarmed me. I have now sent 2 emails to the contact info provided on the website but have had no reply and my status remains "pending."
Order number is 44b 638-4387
I would really like to resolve this asap.
Desired outcome: Refund asap
Tommy Hilfiger
-
Service
We were treated very disrespectfully during our visit to the store at tanger outlet . First, the employee kept telling us to adjust our masks. Our masks were covering the nose and mouth. Unlike his mask as proved in the attached photos. Second, the fitting rooms were closed. So the employee didn't let us put the shirt just on top of our cloth outside to make sure it fits. We were in DC for just one day so the option to buy and return wasn't feasible for us. There was an alteration with the employee and the person from our group left to wait outside while the rest pay. I was waiting with my toddler to the side while waiting for the other to pay. Again the employee approached me to move. Although, there was only one other customer shopping and I wasn't in any person way.
Tommy Hilfiger
-
Order
I placed one order from canada official site for my partner in canada and i m currently in london uk. The order no it was showing as #44b638-2885
My account is been charged but status is still pending.
My payment was from debit card but mode of payment in account history is showing credit card.
Please confirm whether my account order is placed or not and if not please refund my money asap.
Desired outcome: Refund my money asap
Tommy Hilfiger
-
Hilfiger socks in a package of 6
The quality of the 6 pack of socks (size 10-13) is definitely not up to par. They are not as thick and soft as they used to be, they are now very thin and very tight up the leg ... that it literally feels like its cutting the blood circulation on my leg! I had purchased this same set of socks previously and the quality of the product was much better!

Pls explain
Desired outcome: Replace with same quality as before or a full refund
Tommy Hilfiger
-
"Product Imperfection"
I recently purchased two pairs of stretchy golf pants from an outlet store. Upon washing each of them, along the seams, it looks like elasticized fragments exploded out of the material. This occurred on the inside and outside leg seams and in the crotch area. These pants look like they were seconds, not the high quality that I am used to purchasing from your company.
Desired outcome: I would like these pants replaced. They are the most comfortable pants I own, I just can no longer wear them in public.
Tommy Hilfiger
-
Half of my order not delivered
I ordered over $1000 worth of items online from Tommy website. I only received half of the orders and didn't receive the rest. I sent Tommy numerous emails and also called.
They delivered my orders in two consignment
One came with only one piece and the other had 4 items. The box said 1/1 and only weighed 5.4kg. This was written on the box by Australia post
I pointed that and said how will my orders of over 15 items fit in one box? Please check the warehouse as I am missing half the order.
Tommy has not given me satisfactory answer and are saying they are investigating. The brand I like most I have no trust with their operations and how they handle customers.
Desired outcome: I like to get my orders in full
Tommy Hilfiger
-
Products
Dear Sir/Madame:
I have bought a pair of sandals Tommy beige platform with blue, yellow sole. The price was 125€ in el Corte Inglés .The first day of wearing it the rubber part on the sole in the front fell off. Then you could see the plastic below. The same happened this year I bought another pair for 70€. The first day the sole started pilling off. Not just that the other parts started to unglue. It looks horrible. I didn't expect from a brad like Tommy an outcome like that and I am not talking of a little amount paid for it. Where is the quality. It is unacceptable that on the first day basically the sandals begin to fall apart.
Desired outcome: I want the reimbursement for both sandals.
Tommy Hilfiger
-
A sweater
I bought a couple of boatneck solid sweaters at Tommy Hilfiger at the store in St. John's, Newfoundland. After wearing one of them just a couple of times, I had a hole under the arm of one of them and it is starting to go wooly as well. I fear the second one will go wooly as well!
Item numbers:
194998032539 and 194998032188
We are here to help
16 years' experience in successful complaint resolution
Each complaint is handled individually by highly qualified experts
Honest and unbiased reviews
Last but not least, all our services are absolutely free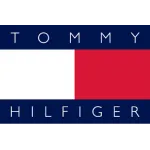 Tommy Hilfiger contacts