The New York Times complaints
55
The New York Times
-
Daily home delivery
I have never seen so many delivery issues with the NY Times as in the past few weeks. I did not receive the paper today (5/8/22) or yesterday but this has been ongoing the past few weeks and there too many missed deliveries to list. I know I am not the only one because I look down the block and see that neighbors have not received it as well. No excuse for this as I live in Hoboken, NJ which is minutes from NYC. In addition, the local supermarkets are receiving their daily NYT delivery forcing me too re-purchase it again if I want one. If a delivery is missed and reported to customer service I only get credited about half the cost of the $3 cover price which is blatantly unfair.
Desired outcome: FULL credit for all missed deliveries. Provide tel. # for actual delivery person.
This review was chosen algorithmically as the most valued customer feedback.
For the past several years my Mon-Sat NYT has been delivered flawlessly. Starting in January and still happening today the deliveries don't happen on average, three times a week. I love getting your paper at home. Last week I thought it was corrected because Mon-Friday the paper came. Not Saturday and not today Monday, 3/28. As a retired expert in...
Read full review
The New York Times
-
newspaper delivery
I have been a NYT customer for years. We are supposed to get a Sunday paper delivered and have an online account. In the past year or so, we've had very spotty delivery of our Sunday paper. In the past 3 months, we've missed 5 of our deliveries. Each time, we can get a credit, but that's not what we want. We want the newspaper. When I tried reporting the issue to the NYT, they said that they won't do anything until there are 3 missed papers in a row. Well, the folks who keep messing this up must know that so they never miss three in a row. Two, yes, but never three. This is absolutely ridiculous. Please fix your rules so that people who are not getting their papers will get them, and better yet, do something about it You've raised prices because things aren't going well but yet here we are, wanting our paper despite it's high price, and you keep having to give us refunds. and you refuse to help.
Desired outcome: Please do something to remedy the bad delivery of your newspaper in my area. please change your rules to take into account an overall bad pattern of delivery instead of requiring 3 missed papers in a row.
The New York Times
-
Home delivery
I am not receiving home delivery since Feb 27. In these 3 weeks, I received the newspaper on 2 sporadic non-contiguous days. Repeated (6+) contacts to customer service have yielded nothing but empty assurances that we will get delivery next day onwards. On one occasion the customer service agent said I may be successful if I contact the delivery service (NYT subcontractor) directly but could not provide me a contact number! Asking for help in promptly restoring home delivery.

- A loyal 7 days/week reader for 20+ years
Desired outcome: Asking for help in promptly restoring home delivery.
The New York Times
-
No paper delivery
I have been a NY Times home delivery subscriber for years. Over the past month, paper delivery has been late or completely missing and never delivered. What's wrong with the delivery system in the South Florida area? It has been weeks that I get the paper before the delivery time and lately I have not gotten the paper at al.. This is not acceptable.
Desired outcome: Reliable delivery of the NEW York Times daily and weekends which is what I am paying $80/mo.
The New York Times
-
Sunday delivery of nyt
The Sunday NYT is CONSISTENTLY LATE arriving on Monday morning to our home with the following explanation on Sundays as I go every Sunday to see what happened this time, "We're sorry, but we're unable to deliver your paper today due to transportation problems. However, we'll redeliver it tomorrow."

My question is WHY is this a continual problem practically every Sunday? Are the papers sent by the Pony Express?
Desired outcome: Response Requested w/ Question Answered,
The New York Times
-
Home delivery subscription
To whom may be reading this,

My complaint comes from a place of true frustration and disappointment. I have been a subscriber of The New York Times for over 12 years and the decline in its delivery service is very much a weekly frustration at my household.

Throughout the years, there have been missed papers of course, bad weather notices, and mistakes that happen to everyone and anyone. However, since around two years ago, my delivery service suffers from a chronic problem that one has been able to resolve, regardless of the numerous calls and emails with the Subscriptions Department at the New York Times.

I am told multiple times in these calls that I should not worry as I "will be credited for any missed paper" and that it is not their fault as "they work with 3rd parties to get them delivered". I do not care for credits. I am happy to pay for the service and I would much rather get the newspaper on the dates we agree on than getting money credited to my account.

I am a Friday to Sunday subscriber, and I realise that if I was an all week subscriber, I would have to turn the reporting of missing issues and missing paper into a full-time job.

The inefficiency of The New York Times communicating with the 3rd party that they have selected to deliver their product has destroyed a ritual that means a lot to me, and above all, I find it most ironic that an entity such as The New York Times that prides itself of considering "truth" its foundation and core value, has been unable to provide me truthful answers, truthful solutions, and even email notifications that they send on their own actually containing any truth.

Please see below the activity history ranging from January 30th until yesterday, March 5th, 2022. This is just a most recent example of the dynamic of failed service. There are months in which is even worse.

Missing paper

03/05/22

Missing paper

02/27/22

Missing paper

02/26/22

Missing section

02/20/22

Missing paper

02/20/22

Missing paper

02/13/22

Delivery problem

01/31/22

Delivery problem

01/31/22

Delivery problem

01/30/22

Missing paper

01/30/22

I have spoken to representatives over the phone as clearly reporting these problem online through their platform is not enough. They are kind but rarely helpful and constantly with the attitude of: what would you like me to do? This is the fault of the 3rd party delivery service.

I am happy to speak to the 3rd party delivery service and get to the bottom of this, but no one can provide me with that information, as apparently the representatives I speak with myself they have no direct contact with the so-called 3rd party delivery service. It's a never ending game of Broken Telephone.

The New York Times is clearly not interested in paper subscribers and they would like us to benefit from the online access we have. Perhaps they should be upfront about that and tell us that the paper is an occasional perk that might or might not come your way on festive days.

We live in New York City and its temperamental weather. If there is a snow storm, I am not a monster and do not expect the paper to be on my stoop. There is common sense in my complaint. But in order for there to be room for snow storms, icy roads, printer malfunctions, or as they love to email me about on Sunday mornings: "a general delay", the service must be impeccable the rest of the year in order for the customers to be understanding and lenient when a situation of trouble arises.

It makes me mad to hear that The New York Times tries to get new subscribers by inviting them to "support journalism". I do. I believe in it. I believe in the bravery of the journalists and photographers that I've followed for years via the NYTimes. I want to support it and I want to read Frank Bruni while holding his latest column, and see on paper Lynsey Addario's unique perspective during times of war. The paper means something to me. It means a lot and the fact that The New York Times is willing to not do anything to lose faithful subscribers is truly disheartening.
Desired outcome: I want my paper to be delivered when it is supposed to: from Friday through Sunday. I do not care for any more account credits, for more excuses, or for wasting time reporting it every time it does not arrive.
The New York Times
-
Non delivery followed by faulty delivery involving safety
I subscribe to the Sunday New York Times home delivery. It was not delivered this morning. I reported the non-delivery and was promised delivery by this afternoon. I thought it still thought it had not been delivered at 3 when I found nothing on my porch. Then I noticed the paper it the end of our snow covered driveway. I am a diabetic with neuropathy (balance) issues which caused falls sending me to the hospital. I managed to carefully make my way down our snow covered, slippery driveway to get the Times but the manner of deliver was both disrespectful and for me dangerous. I want an acknowledgement of this complaint and for the delivery person to be reprimanded. Thank you for your attention.
Lawrence Moloney 6122981841, 1760 Sunny Slope Lane, Saint Paul, MN 55116
The New York Times
-
Sunday nytimes paper does not get delivered
I had a subscription in 2020 for Sunday delivery. Never had an issue (no pun intended). But when I subscribed again after Thanksgiving last month I have had NOTHING BUT FAILURE-TO-DELIVER.
Each time I called and was told that I would receive a "re-delivery" same day or the following day (Monday).
They are 0 for 3 so far (0 for 5 including the "redelivery" failures.
Those of us who enjoy a Sunday paper look forward to it, it's my one day off and I love to wake up early, get coffee and read the Times.
Print journalism is in the tank but I assumed that bc of this Customer service would be better than ever (fewer clients and they need to hold on to every one they have).
Customer service is a joke. I hate being the guy who has to call and complain but this isn't rocket science.
Paper BOY: it's a common first job. It's that simple. I have a security camera. And the delivery driver simply doesn't come—they aren't being delivered. They suggested putting a note in to hace the paper be dropped at my door (away from eyes of pectoral thieves and I agreed to that (even though I knew that it was incompetence, not theft). Of course nothing changed.
After todays call they "put a flag on my account" and my account was "issued a ticket #" for upper management to call delivery and "look into it" but it takes "4 or 5 days".
When the redeliveries don't come im given a $5 credit. If I'd known that NYTIMES no longer gives a **** about customer service I never would've re-subscribed.

DONT WASTE YOUR MONEY — HOME DELIVERY IS NOT WORTH THE HEADACHE and IN TERMS OF FEES (20/month for Sunday only = NO PRICE BREAK. This is a moot point since the NYTIMES owes ME MONEY, not the other way around. I understand why they apply $5 credit each time they fail to deliver (double entendre), if they refunded $5 each time to my debit card I would just cancel my subscription and use the cash to GET W PAPER MYSELF.

IVe been reading the Times since HS. IM ABSOLUTELY LIVID AT THIS RIDICULOUSLY CAVALIER ATTITUDE REGARDING THEIR CHRONIC DELIVERY FAILURE.

PATHETIC!
The New York Times
-
Nytimes subscription
The New York times make it really hard to unsubscribe.

First they claim they can't cancel you when you're past due. So then you pay them and cancel, despite not wanting their service anymore, simply to save the hassle - they simply try to bill you again!

It seems clear that no one wants to read this newspaper anymore, so they simply make it as hard as possible to leave them.

Expect to waste at least an hour of your life on your phone with them.

Also, their reporting is extremely biased.
Desired outcome: Unsubscribe me
The New York Times
-
Paper not delivered despite repeated complaints
My account number 890321318

My paper was not delivered for two days despite repeated complaints. This is a frequent lapse. Please investigate and ensure I receive the paper TODAY.
Thanking you
Akbar Muhajir
1 Vista Drive
Nanuet
NY 10954
This review was chosen algorithmically as the most valued customer feedback.
NYT has been publishing misleading and biased news against India. What do they get by doing that. NYT being an old newspapaer should know ethics of journalism better. NYT journalism shows double standard on the reporting of the realities in Afghanistan and India.. They have compared India with Afghanistan. Does it make any...
Read full review
The New York Times
-
Paid for an app they can't provide and they won't refund the payment price,,
I have a digital subscription with the Times through Apple Pay which I have had for some time. Today, I wanted to subscribe to the Times' Games feature at $19.99/ year. I paid through PayPal. I wasn't able to access the feature after paying for it. I called Times customer service. They told me since I paid for my original digital subscription directly with them, they could refund my money for their program I couldn't access. They refused to credit my PayPal account although they would cancel the subscription.
Desired outcome: Refund the payment t to my PayPal account
The New York Times
-
Home delivery
For over a month, I never know when I am getting the NYT. It is either the wrong paper or else it is not delivered. Customer service is of no help. After an apology, they say that they will report it to the delivery carrier company. Sometimes, they say that they will escalate the problem to a higher level. Requesting same day redelivery or next day delivery never works. Also, once a day has passed without a paper, I can only get a refund the next day because I am told that there are no extra papers and none are saved. I have heard these same excuses each time I call. Surely, I am not the only one with this problem in this area.

Lately, I get an email stating that the paper will be delayed because of "general delay" or weather (usually it is very sunny on these days). A time is given such as "paper will be delivered by 10:00 AM. This has meant no paper delivery at all.
Desired outcome: prompt, regular delivery
The New York Times
-
Delivery
Home delivery is very spotty. Either I do not receive a paper like today or else I receive the wrong paper such as the New York Post or The Star Ledger. Any calls to their service number results in the same story: We are sorry and we are working with the distributor to fix this problem. Asking for a replacement paper never works. This has been going on for over a month. I would like someone to explain what the problem is with the delivery service.

Also, once your report that there was no redelivery, you cannot get the paper again.
Desired outcome: Receive my paper on time. I would like today's (6/30) and yesterday's (6/29).
The New York Times
-
Sunday new york time
When I tried to log into my account, I was told my email did not exist.,
I paid for the New York Times Sunday edition, paper copy.
I was told my email: [email protected], did not exist.
What is the problem here? Thanks.
Annelies

Annelies Habermacher
911 Alvarado St.,
San Francisco Ca94114
email: [email protected]
Cell: 1-415-317-1218
Landline: 1-415-826-8929
Desired outcome: Please correct my log-in so I can manage it.
The New York Times
-
Nyt sunday paper delivery (fails, again and again and again)
Over the past two years, the delivery of The New York Times Sunday paper has been spotty at best. Today, for the second week in a row, the paper has not been delivered. I have theories about misaligned incentives between the NYT and its third party distribution/delivery partners (and their own respective employees or contractors). But it's the facts I'll reference here. Our odds of receiving the Sunday paper we've paid for are no better than 1 in 3.

Yes, I can (and do) report missed papers. Yes, I can and do request refunds for papers not delivered. But as other have said, the impression I have is this: the NYT has given up on honoring any obligation it once felt to provide quality customer service.

I'm buying a digital service and a Sunday delivery, but much of the time I'm not receiving what the NYT has promised.
Desired outcome: Consistent delivery
The New York Times
-
7 day subscription
I have been a long time customer for home delivery of the NYT. I recently moved from Manhattan (10019) to Brooklyn (11215).

I ordered a 7 day subscription for my new address several weeks ago. After one week, I did receive one paper, albeit in the late afternoon, rather than early morning.

Since that one delivery, I have received no papers at all.
Desired outcome: I would like to recieve 7 day delivery in the early morning, as I have in the past; however, if the NY Times cannot provide this service, please cancel entirely and I will simply continue with just my online service. Please advise ASAP
The New York Times
-
Delivery and customer service
Started subscribing to the Fri-Sun paper on 11/7/20, but never received it. Have called and emailed multiple times and have been told it's being escalated and would receive a call back. I've never received a call. Finally called to cancel on 1/13/21 and requested refund for the $76.80 charged over the 3 months. Still haven't received credit and called today to be told I was approved for a refund of $20+ dollars and that this was the discretion of the billing department. Asked to speak with another supervisor and was denied. Asked to have an email explaining all charges and credits and was denied. Told they would escalate but I may not receive a call back if that supervisor doesn't think it's necessary. I paid $76.80 for a paper I never received, have spent hours trying to fix it and was have experienced genuinely the worst customer service of my life. I have never even considered filing reports to the BBB or a forum like this until this experience. This is absolutely fraudulent and unacceptable.
Desired outcome: Full Refund
The New York Times
-
Home delivery
Delivery to apartments at 610 W.110th St, NY, NY 10025 was suspended during Covid containment period and NYT papers were delivered to the lobby. This rule has been lifted and the NY Times delivery person was asked by the doorman to deliver the papers to the individual apartments. The deliveryperson refused to comply and left the papers in the lobby. I pay for the delivery to my door and I expect to find the paper outside of my door at the time it's supposed to be delivered and I shouldn't have to go down to the lobby to get my paper.

Either deliver the paper to my door or cancel my home delivery subscription effective immediately. Thank you.

Lea Liu
610 W. 110th St, Apt 4E. NY NY 10025.
We are here to help
16 years' experience in successful complaint resolution
Each complaint is handled individually by highly qualified experts
Honest and unbiased reviews
Last but not least, all our services are absolutely free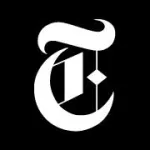 The New York Times contacts