The Merrick Bank reviews & complaints
The Merrick Bank complaints
12
The Merrick Bank
-
Billing Scam Tactics
Merrick Bank have constant over charge my secure credit card account each month cramming hidden fees. I had scheduled a payment but apparently kick back on the day try to run the charges but then I have reschedules the fee but shortly. Merrick ironically sent out a statement to close out my account. Next Merrick was reporting false late payments to the credit bureau 2 times a month to make my credit score drop. Merrick run a scandalous acts reporting $ 254.00 later and new the entire time my account was close. They have cause me emotional damages and negligence try ruin my credibility to obtain credit. I would not recommend this shady credit card company by the way my money loaded onto the account then their suppose to runn as good faith to the credit bureaus. A horrible experience. Merrick keep secretly reporting to the credit bureaus as late payments when the account is closed.
Desired outcome: Decrease all billing scam tactic and false report
The Merrick Bank
-
Two direct fdcpa violations
I called merrick bank after receiving a notice to cancel my card after 16 years with you, as I lost my job but was still making monthly payments, but due to merrick banks essisive charges it would push my monthly amout over the limit. I called and asked how and if I can get the card reopeded and the agent said yes if I paid $316 they will reopen the account, I borrowed and paid $350 direct, a few days later I called to confirm paymnet received and was told that payment was received but they will not reopen the account. I asked for a supervisor and explained as I did to you, she said she will listen to the tape and call me back. After no call back I called merrick back they doid confirm the fdcpa violations but said nothing will be done to correct it.

Robert wheaton [protected]
The Merrick Bank
-
Credit card customer service
Very poor customer service. I called to activate a replacement card. After I gave the employee my whole card number he asked for my ssn. I had already supplied my name, credit card number, last 4 of my social, home phone, cell phone. When I questioned him why he needed my ssn too, he said he would not activate the card without it and got snippy and then. ask for my mother's name too. Really! I'm not happy about my experience with this bank.
The Merrick Bank
-
Random shutdown of account without notification
I have had a Merrick Bank card for over 2 years. Recently I have had multiple fraudulent charges atleast 4-5 times in 6-8 months. I get issued a new card everytime no issues. The last one a couple weeks ago I get a new card I activate it and it's declined. I call the credit card company and am informed my account is closed because of high risk fraud. I never received any letter of it being deactivated or anything of that nature. How is it my fault that i have people making fake copies of my card or stealing my information. Horrible business practices from this bank.
The Merrick Bank
-
Changing my payment method from my debit visa to my credit card visa
I submit my debit visa #5310 for, method of payment, to play the gsn games, I have used this debit visa card, dated back to 2016. As of June 8, 2017, an unauthorized person went into my account and changed my debit visa #5310, to my credit visa of Merrick bank #4743, Merrick bank claims I used credit visa #4743, starting June 8, 2017 to play the gsn games; in-turn, Merrick bank charge my credit visa card #4743 with them $236.00 for games played. Someone switched my debit visa #5310 to the Merrick visa # 4743 without my authorization.
GSN stated ""secure payment"" How did this fraudulent transaction occur without my knowledge?
I DO HAVE, 100% proof, I did not used Merrick visa card #4743, to play the games, dated June 08, 2017 etc.
A fraud has been committed, I request to have those charges removed off my Merrick visa #4743, total $236.00, my balance for Merrick visa should be @264.00. PLEASE RESPOND vera Jackson
I have had an account with Merrick bank for years. I get my bill in the mail every month, despite signing up for electronic invoices and I pay my bill on time every month. For several months I have...
Read full review
I had my account with advanta bank which was bought out by Merrick in 2010. I never received anymore statements. I called with my concerns only to find i was charged late fees. They refused to send...
Read full review
When my father died, my mother lost half of her income. She called all her credit cards and worked out payment plan she could afford and slowly paid every card off. Every card except for...
Read full review
The complaint has been investigated and resolved to the customer's satisfaction.
Merrick bank holds my payment for a week before posting money to my account.Now my airline tickets cost more and they want to charge me $48 a year to be abused.35% interest!!! I pay off balance every...
Read full review
The complaint has been investigated and resolved to the customer's satisfaction.
In light of the economy and Banks getting bazillions of tax payer dollars to make things easie for people, last week I called Merrick Bank and requested the reduce my outrageouesly high 26% interest...
Read full review
The complaint has been investigated and resolved to the customer's satisfaction.
Every 15 of the month I get my monthly statement, I send the payment out the very same day, I send the payment to its hicksville office in ny, mind you I live in nyc, so it should only take a couple...
Read full review
The complaint has been investigated and resolved to the customer's satisfaction.
I have had a credit card with Merrick Bank for over a year - I have never been late. My company closed and the company I worked for owed me over a month's pay. This company started calling me...
Read full review
We are here to help
16 years' experience in successful complaint resolution
Each complaint is handled individually by highly qualified experts
Honest and unbiased reviews
Last but not least, all our services are absolutely free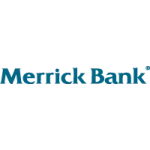 The Merrick Bank Company contacts
Most discussed
The Merrick Bank complaints
rip off