The Carport Company complaints
2
Newest The Carport Company reviews & complaints
my 24x46 carport leaked from the first day. not a small drip, a large leak!
In mid-October I ordered a 24X46X12 carport and it leaked from the day it was installed. Not a drip leak, a big leak along the entire seam.

I ordered a carport to cover my travel trailer. I paid $5421.91 for it and it was installed on 11/28/17. On 12/9/17 it rained at night and I woke up to a flooded bathroom. The seams of the roof panels are directly over my bathroom vent and the seam poured rain into this vent. I put a vent cover on the roof and took video of the leak.

On 12/11/17 I called The Carport Company (TCC) and explained my problem. They asked me to send the video to them and I did. The owner of my RV Resort (a knowledgeable man) pointed out the problem to me. The seam has no support and the top roof line sags in the middle.

Over a three month period installers have been here four times to try to fix the problem. Each time I explain the seam and frame problem. Each time they put caulk or tape on it and it still leaks. I video the leak and send it to TCC. I called TCC 14 times, sent several text messages and received three return calls in that 3 months. My notes on this problem document every interaction with TCC. I have detailed documentation on this entire ordeal.

This company does not even try to fix the problem they only make one of their installers come out to patch it. I told every crew that came out to fix the problem they must raise the supports in the middle.

Now with the rainy season coming I must find a contractor to fix the problem correctly and pay for it myself.

Although not what I want, it looks like I'll have to go to small claims court.
Unethical behavior. The refuse to honor a $300.00 contract to repair their poor installation as it failed inspection
I purchased a Carport Company 24ft X 24ft garage through Terry Carswell of Brandon Sheds & Gazebo's Inc.
The Carport Company Inc.
945 NW 17th Ave
Ocala, FL. 34475
Phone Numbers: This first number is the one I had been calling [protected] or [protected] or [protected]
www.thecarportcompany.com
The Garage was delivered, and installed on June 6, 2016 and was paid for ($4000.95 to The Car Port and $784.50 to Fidencia Romulo the installer).
On August 1, 2016 the garage failed the permit inspection for not being properly bolted to the foundation per the print's instruction of a bolt every 4 feet on centers. The front of the garage by the large door lacked bolt-downs on either side. The inspector claimed the garage lacked A total of 6 securing bolts.
August 1, 2016, I called The Carport Veronica answered and put Brenda Ortiz on the phone and she said she would let the repair department know and they would schedule a person and Brenda was to call me right back with a date and time.
August 2, 2016, called Brenda, Emily to let Brenda know I need a date and time for the repairs.
August 3, 2016, Called Brenda and she stated that the repair person would be at my place on August 4, 2016 and she to call back with time.
August 4, 2016, Receptionist claimed Brenda on other phone and repair man in hospital with appendix operation. Brenda to call back.
Note: Only once had the carport returned a call as promised. The Carport does not have a repair department the person that installed the garage is to fix his own mistakes. The installer is the same person that delivered the garage and he also had his appendix removed as an excuse why I had to wait an extra month for my garage to be delivered. Go figure the guy had two appendixes that required surgery.
August 4, 2016, I contacted my handyman and he said he could do the job and quoted me a price and I would need 8 anchors to do the job.
August 4, 2016, I called Brenda and told her I had a person to do the repairs for $300.00 and if it was approved to send me 8 anchors. She said she had to talk to management.
August 5, 2016, I called and talked to Brenda and she claimed the price seemed a little high for the work.
August 5, 2016, sent Brenda an email confirming the phone conversation from earlier that day.
August 5, 2016, Brenda's email reply was to again claim the price was too high.
August 6, 2016, sent an email explaining my age and condition and at the end stated "And as for the cost, you tell me how much you think it should cost and I will run it past my installer. Or you can be honest with me and provide me with a specific date and general time of your installers arrival and we'll let him make the repairs. He will then know firsthand how much work and time will be involved and the true price of the job. Please advise on how you want to handle this."
August 8, 2016, Brenda's email said the crew has been sick all week and the bolts were mailed Friday and Please forward the bill to me so we can reimburse you.
I took that to mean that I could get the repairs done as she had mailed the bolts and told me to mail the invoice when finished. So I had the problem corrected and after the garage passed inspection I sent Brenda the invoice.
August 30, 2016, emailed Brenda the invoice for $300.00.
October 5, 2016, between Brenda and the Jose the manager all they want to pay is $100.00. I have called Brenda many times looking for my money with a ton of excuses and then Jose took over and he couldn't talk to me because he is a veterinarian and had to see a horse.
October 18, 2016, still no money or reply.

I just want my $300.00 that I spent to correct their poor installation.
Is The Carport Company legit?
The Carport Company earns 91% level of Trustworthiness
SAFETY NOTICE: ComplaintsBoard has analyzed The Carport Company and determined that it has perfect credibility and is completely trustworthy, with a legitimacy rating of 91%.
We found clear and detailed contact information for The Carport Company. The company provides a physical address, phone number, and email, as well as 2 social media accounts. This demonstrates a commitment to customer service and transparency, which is a positive sign for building trust with customers.
The age of The Carport Company's domain suggests that they have had sufficient time to establish a reputation as a reliable source of information and services. This can provide reassurance to potential customers seeking quality products or services.
Thecarportcompany.com has a valid SSL certificate, which indicates that the website is secure and trustworthy. Look for the padlock icon in the browser and the "https" prefix in the URL to confirm that the website is using SSL.
Our scan shows The Carport Company website is free from malware and phishing activities, which are types of online threats that can include viruses, worms, Trojan horses, ransomware, and other malicious code, as social engineering tactics used to trick users into sharing their personal information.
Thecarportcompany.com has been deemed safe to visit, as it is protected by a cloud-based cybersecurity solution that uses the Domain Name System (DNS) to help protect networks from online threats.
However ComplaintsBoard has detected that:
While The Carport Company has a high level of trust, our investigation has revealed that the company's complaint resolution process is inadequate and ineffective. As a result, only 0% of 2 complaints are resolved. The support team may have poor customer service skills, lack of training, or not be well-equipped to handle customer complaints.
Thecarportcompany.com has relatively low traffic compared to other websites, it could be due to a niche focus, but could also indicate a potential lack of traffic and popularity. The thecarportcompany.com may offer a niche product or service that is only of interest to a smaller audience.
The Carport Company protects their ownership data, a common and legal practice. However, from our perspective, this lack of transparency can impede trust and accountability, which are essential for establishing a credible and respected business entity.
Our Verdict: The Carport Company is highly recommended company, but beware of poor customer service. Their 0% Resolve Complaints rating is a cause for concern. We advise using their services securely and reviewing complaints beforehand.
Collect Your Trust Badge
Be recognized for outstanding customer service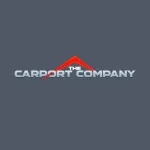 The Carport Company

contacts
We are here to help
19 years' experience in successful complaint resolution
Each complaint is handled individually by highly qualified experts
Honest and unbiased reviews
Last but not least, all our services are absolutely free