Suburban Propane complaints
147
Newest Suburban Propane reviews & complaints
This review was chosen algorithmically as the most valued customer feedback.
SURBUBAN PROPANE ARE A BUNCH OF CROOKS. ON ""JULY"" 19 2011 I PAID 4.6999 TO FILL MY TANK. WHAT WILL IT BE IN THE WINTER MONTHS. NEVER ANY ANSWERS THEY GOUGE EVERYONE AND ARE SAID TO BE THE WORST PROPANE COMPANY MY AREA BUT I CAN SEE THE PROBLEM IS EVERYWHERE AFTER READING OTHERS COMPLAINTS. THEY NEED TO BE INVESTIGATED. IF YOU LIVE IN NIANTIC/EAST LYME CT AREA CHANGE TO OSTERMAN!
Read full review of Suburban Propane and 7 comments
The complaint has been investigated and resolved to the customer's satisfaction.
Bullying techniques
WE ARE BEING BULLIED INTO FILLING OUR TANK! We have just recently relocated to a rental property. When we arrived the gas had been capped by Suburban without the owners knowledge. They have come onto the property without any permission and cut the gas off. We called them and obviously payed for the reconection. Now they keep harassing us to fill the tank even though it's at 50% capacity! They claim it's because we are new clients and they have to make a delivery to activate the account! Do we have to spend this unnecessary money!?
Resolved
The complaint has been investigated and resolved to the customer's satisfaction.
The complaint has been investigated and resolved to the customer's satisfaction.
pricegouging-nodeliveryreciept
ive been with suburban propane for many years i started paying 89cents a gallion at first now iam of o old and disabled on ssi they charge over 5 times that irecieve heap thankgod but when iran out of propane they came to bring some but had a man from suburban come first tocheck me out ? thislittle visit cost me 150.00 he didnt do anything left in less than 5 minutes thats 1800.00 per hoursoall i got that time was dam little propane for all my heap help iam disabled and bedridden now but if ican make it through this winter on what little i have left i will look for another supplier thereis no regulation no recourse iwould like to know how much money suburban pumps to politicians they have no comment as far as i can see deaf? dumb? boughtoff? what do you think
Resolved
The complaint has been investigated and resolved to the customer's satisfaction.
not ordered delivery/prc gouging
These crooks took it upon themselves to pump 327 gallons of propane into my tank, that I did not need, or order. Then they had the nerve to bill me at 5.89/gal! Where do they come up with these prices? Gasoline is only 3.15 a gallon, so I doubt it has anything to do with oil prices going up. I told them several times in the past, I did not wish to receive unscheduled deliveries unless I ask 1st I dont have thousands of $$$ laying around to pay them whenever they feel like surprising me with a delivery. If it was 2$ a gal still, thats one thing but 4, 5, 6$ a gallon, hundreds of gallons at a time, comon who can afford that? They pull this crap every year. They get away with it because they know we cant get nat gas in this area. ###!
unautorized delivery and over-pricing
I am just one of the many, many others who have filed complaints about this company's deceitful practices. I have noticed over the years, as other customers have, that their prices are WAY above other local propane suppliers. I mean, they're not even close! Unfortunately my tank is buried and was already in place when I bought the house. When I told them I didn't want to use them anymore, they said "no problem ... we'll just come out and dig up your tank, and by the way this will be at YOUR expense. And we are not responsible for any damage we may cause your property." I said to them "I don't see any language in the contract I signed with you stating that." They said "Well, it SHOULD have been stated. So good luck suing us ... we've won every other lawsuit others have filed". Nice customer service, eh? Oh, interestingly enough, customer service is one thing they said they prided themselves in, and that's one reason their prices were higher." What a freakin' joke these people are. Recently they delivered 400 gals of propane unsolicited (I am on "will call" and did not ask for a delivery.) My wife was home and even told the delivery guy not to put it in, because we didn't order it. He said "Well, that's what my books say to do, so I'm putting it in". This, instead of calling the office to verify the delivery. Now they're trying to make me pay the bill at mid-winter prices. Usually I call to set up a delivery in Aug or Sept when prices are typically lowest. Folks, this is just the tip of the iceberg as to the problems I've had with these people. I could go in forever. In case you're not aware, there IS a nationwide class-action lawsuit being filed against Suburban for these very reasons. Here's a link to the law firm's web site: http://www.nka.com/Cases/SuburbanPropane.aspx?CaseRef=152

Suburban Propane are a bunch of crooks. I hope they get nailed hard for what they've done (and continue to do) to decent hard working Americans. Shut'em all down!
The complaint has been investigated and resolved to the customer's satisfaction.
refusal to give original documentation fr Agway & Overpricing of Propane
We originally moved into our home in 1988 w propane service from Agway Energy Products out of Clarksboro, NJ, a company located within 5 miles of our location. We are a rural area with propane heating, wells for water and septic systems. Some of the area, along the major roadways, is just now being converted to city water & sewerage, along with standard gas supplies as new developments are being constructed. We never had a problem with Agway, each year we would receive a budget agreement & proposed cost for propane for the upcoming winter in July/August, it was always reasonable and we always maintained our service through Agway under these terms. We, also, purchased our propane tank, which is set underground on our property, through a lease purchase agreement with Agway. The terms of which were after 7 years of continued purchasing and service through Agway Energy Products, the tank would then become our property.

Our problems began immediately with Suburban Propane. Our billing for deliveries of propane was inflated from the prior balance due Agway to each delivery that Suburban Propane made to our home. We made agreements with Suburban for a yearly price per gallon of propane to insulate ourselves from price fluctuations each July/ August, by our own initiation, because we did not receive the same type of customer from Suburban as we had from Agway. Our billing problem went on for the better part of 2 years, in which we had to keep a running accounting of what we actually owed the company, adjusting for the balance forward error, adjustments to pricing errors and kept all of of the calls logged in a file. With Agway, if we had a problem we could easily drive over to the office in Clarks boro and resolve it face-to-face with customer service, who were always well-advised and pretty much knew each customer and their account. With Suburban this is difficult, as initially, the billing problems were being handled out of Pittsburgh, 6 hours from where we live and we were not the only ones having the problem!

The Company was undergoing computer problems at the time of the billing errors, per customer service representatives, that's why our bills were so wildly inaccurate, along with trying to bring Agway and Suburban, together, as one Company on a single computer system. I am an Accountant and have been through several conversions, myself. From my experience, conversions or start-ups are never smooth, easy or clean and generally take about 18 months to work-out the kinks in the new or converted system. So, I was very sympathetic to what Suburban Propane was facing, as well as the haranguing the Customer Service reps must have been taking, we logged our numerous calls to Suburban, with whom we spoke and what transpired in each call. Even after all of this time, we still having billing problems with the company.

However, the problem we are now facing is one that is most frustrating! We have been in our home 22 years as of October 2010 and according to my count have fulfilled the 7 year lease/purchase agreement for the propane tank in our yard. Suburban Propane is now charging its customers $4.99 a gallon for propane. We have been trying since last April to get on board with another propane supplier in our area, but we must have proof that we own the tank. We never received a copy of the lease/ purchase agreement from Agway, it is not in our closing documents from Settlement on our home and when we asked Suburban to provide us with a copy of the agreement, they sent a piece of paper that has absolutely nothing to do with the lease/purchase of the tank. When we call to ask for further documentation, they tell us that's all they hjave from the Agway files. As we have been in this ridiculous tag team match of trying to get proof that we own the tank for other propane providers to take us on as customers, the price of propane has steadily gone up in the general market and we have been unable to control what we are paying for our propane. Suburban so graciously agreed to a $4.50 per gallon price, yesterday, when my husband called flipping out about the $4.99 price per gallon, as we have received quotes from several other suppliers in the area in the $2.50 to $3.50 per gallon range. As I have researched how to gain access to the required documentation for ownership of the tank in our yard, I came across a site that has a plethora of complaints abut Suburban Propane's price gouging tactics. I have tried to locate our lease/purchase agreement through the filing of UCCs and searching all of the areas that I have been accustomed to using in my experience as an Accountant, with no positive results. At this point, I am extremely angry and considering getting an Attorney to handle our problem for us. This company is abusing its customers and flaunting Fair Trade practices, at a minimum. It is definitlely not acting in an ethical manner, any way you look at this situation.

I will report back with any information that I can gather that may be of help to another having issue with this unscrupulous company.
Resolved
The complaint has been investigated and resolved to the customer's satisfaction.
Price Gouging and abuse of contract
If you're looking for a Propane Provider in the Seattle area, chose ANYONE BUT SUBURBAN PROPANE!

I've finally finished with my three year contract with Suburban Propane. From the very first time I called to have my tank filled I was charged $5.99 per gallon. I checked around and found that price was roughly double the going rate. I made this comment to the person at Suburban Propane only to be told that was a "teaser rate" offered by competitors and that rate would go up on the next refill. I tried to cancel their service but was told I was in a contract and could not cancel my service.

Later that first year I received a bill from Suburban Propane for a "pick up" I had allegedly made at their facility. I had never even been to their facilities and certainly don't have a portable 120 gallon tank or the means to transport it. It took three months and eleven phone calls to resolve the issue. During one of these calls I managed to get the lady who took my call to admit I was paying double their normal rate. My next fill cost me $2.47 per gallon. However, my subsequent filling cost me $5.99 per gallon. It took me three phone calls to resolve that issue. This was the last straw.

I called a competitor, Cenex, and not only did they charge less than half of what Suburban charged but they were extremely polite. Their pricing has never varied more than 5% and in fact has gone down recently. They were extremely sympathetic to my situation and informed me that they pull about ten of Suburban Propane's tanks per week.

They came to my home, moved Suburban's tank behind my garage so I could wait out my contract and replaced it with their tank. I've waited over a year for my contract to end with Suburban. I called them today to cancel and was told I would be charged $90 for a tank removal charge. Suburban Propane is, by far, the worst company I have ever had to deal with. They actively go out of their way to gouge their customers and take every opportunity to treat them with contempt and use their contract as unfair leverage against their customers. It is my sincere hope that anyone considering signing up with Suburban Propane will chose their competitor instead. Companies like Suburban are parasites and need to cease to exist.
Update by
Brian in Seattle
A driver for Suburban Propane came to my house today to pick up their tank. We had it stored behind the garage for the last year waiting for our contract to expire. He asked why we were leaving Suburban Propane. I told it was because they were overcharging. He said, "by about double?" He then followed up saying this is what he does all day long and he was now trying to get a job with the competition. I mentioned the $90 cancellation charge we were expecting and he responded it was a common threatening tactic used by his employer and that he doubted I would actually be billed.

Based on my conversation with the driver and with the comments on this and other boards it is clear to me that consumers are waking up to the fact that they are being gouged by Suburban Propane. It is unfortunate that Suburban Propane continues to hold their customers hostage with contracts that lock them into paying exorbitant rates. I guess I'll wait and see if the threatened $90 cancellation charge will actually be billed to me.

If you are in a contract with Suburban, do what I did. Hire the competition and store Suburban Propane's tank on your property until the contract expires. You will end up paying for the yearly tank rental fee but $60 is significantly less than the additional $250+ over the market rate you pay for just one fill up of one 90 gallon propane tank.
The complaint has been investigated and resolved to the customer's satisfaction.
High costs and unreliability
I am reading all the complaints, and our situation is the same. They keep filling tanks as soon as prices go up and there never seems to be a supervisor available to answer questions. We have 4 tanks, and we were suppose to be locked in at a price, and they never do. I understand you own the tank, after you have had it for atleast five years. Please help me get out of this situation. I would like to use another gas company, but they said I cannot, because they own the own. Any advice would be appreciate.
Resolved
The complaint has been investigated and resolved to the customer's satisfaction.
The complaint has been investigated and resolved to the customer's satisfaction.
This review was chosen algorithmically as the most valued customer feedback.
agreed to purchase 250 gallons of propane at 2.99 gallon...now they say that I signed a contract that demands that I signed up for automatic refills (to be topped off) thru June of 2011 at market rate per gallon, even if I dont want or need more gas...that I have no choice but have to buy more gas thru june even when i dont use gas but for winter...
Read full review of Suburban Propane and 4 comments
The complaint has been investigated and resolved to the customer's satisfaction.
Price Gouging
Have been a customer of Suburban Propane for about 9 years. Over that time, I'm embarrassed to say I have diligently paid my bills each time while trusting that I was being dealt with in an honest manner by the company.

My last bill, dated November 30, was an astonishing $1690 for a tank fill. I've grown accustomed to large early-season fills, but not of this magnitude. When I looked at the price per gallon of $4.29 it seemed high, and a number of phone calls to others in Boise, Idaho showed prices ranging from $2.35 to $2.55 for route delivery of propane. The Suburban Dealer in a community just over 100 miles away (Twin Falls, ID) is offering the same service for $1.85 per gallon.

When I called their office, they offered to reduce it first to $3.50, then to $2.99. Not much of a reduction.

This is extremely troubling for reasons beyond the obvious of paying so much for the fuel. How many people do as I do--steadfastly pay their bills on time, not knowing that a provider of a service such as heating fuel is applying higher prices arbitrarily?

I told them to come get their tank, while I investigate my rights pertaining to paying for unused fuel.

If you live in Idaho and are being serviced by Suburban Propane, watch your bill carefully and better yet, switch providers.
Resolved
The complaint has been investigated and resolved to the customer's satisfaction.
Overcharges
This company operates in the southeastern US and I am not sure where else. But I am sure of a few things per my conversations with these people, which are as follows; they are an unregulated industry which means no one from any government agencies watch them to see if they are operating in an ethical manner; as such they are allowed to charge whatever they please for their product; they are basically a legal monopoly; and last but not least, if you use this company beware. Watch your bill and talk to other such companies to find out if you are being overcharged by this one. When you speak to other propane suppliers to ask of their current pricing, you have to tell them that you do not want their introductory rate but the current price of propane that they are charging their current customers. This product does fluctuate in price. But when I investigated my family's charges last winter I found that other companies in the area were charging half as much as this company. Thats right 50% less. The way I see it, people should be warned!
The complaint has been investigated and resolved to the customer's satisfaction.
UNETHICAL PRACTICES!!!
We purchased a weekend country home a few years ago that had a tank already set up from the previous owners. Being new to gas svc we didn't realize how much we were being abused by this company until we stopped the auto pay and realized that they were refilling once a month. My monthly gas bill was around $800 for a tiny weekend home even in the non winter season. The price of gas at that time was around $2 a gallon. We have a 200 gallon tank... ummmm... Do the math.. When we called them out on it they just talked around the issue and told us they would come check our system for leaks. Surprisingly (HA) no leaks. They refused to do anything about the "missing gas" and our "missing money". I originally thought that the delivery guy might be filling his own tank since there was no room in ours at all during their monthly fills. Then I learned that everyone else in the area avoids them like the plague. Like I said, we have a tiny house that even in the winter we keep the heat at 48* we supplement with wood while we are there. So, for the 10-12 days a month that we were in that home we used 200 gallons of gas in August! After we stopped the auto refill (which took sometime even after the letters from our attorney- the guy just kept coming while we were away, he even told us that we called for a fill once when we pulled up and there he was filling the tank..or maybe he was taking gas out...) We ended up putting up a gate and a lock to keep them out. HOW CRAZY IS IT WHEN YOU HAVE TO BUILD A LOCKED GATE TO KEEP THE PROPANE COMPANY FROM TRYING TO RIP YOU OFF?! The last time we called for a fill they told us the charge would be $5.85 per gallon. (This is late spring btw, not anywhere close to winter or even fall.) The local prices for propane even for a measly 200 gallon tank were at around $2.30 a gallon. We finally got tired of feeling (I could use some pretty awful descriptions here but I'll try to keep it clean) raped by the @#%#*$! Gas company that we switched to a local guy and have been happy with much fatter wallets in this difficult economy ever since. If you are looking at using suburban propane look somewhere else. period. I've never dealt with a company so sneaky and willing to stick it to people the hardest during the hardest times. It's just plain evil.
Resolved
The complaint has been investigated and resolved to the customer's satisfaction.
UNETHICAL PRACTICES
SUBURBAN PROPANE IS ONE OF THE WORST COMPANIES I HAVE EVER HAD THE MISFORTUNE TO DEAL WITH. TAR AND FEATHER THE CEO OR WHOEVER IS RESPONSIBLE FOR THEIR UNETHICAL PRICE GOUGING, UNAUTHORIZED CHARGES THAT YOU HAVE BEEN TOLD NOTHING ABOUT, THEIR COMING TO YOUR HOME WHEN YOU ARE NOT THERE TO TELL THEM DO NOT FILL, THE LIST GOES ON AND ON! THEY CHARGED MY POOR MOTHER $1.25 PER GALLON (275 GALLONS) TO PUMP OUT THE GAS AFTER WE TOLD THEM TO COME GET THE TANK AND ALSO CHARGED HER $95.00 ON TOP OF THAT FOR RESTOCK FEE! WHAT WAS THE $1.25 PER GAL FOR YOU CROOKS? DON'T DO ANY BUSINESS WITH THESE PEOPLE IF YOU CAN KEEP FROM IT!
Propane tank
The manager came out today to see what the problem was. He found oil in the regulator and fittings. He installed a presure limit regulator (Think that is wha he called it, at the tank). Now I have the same problem that I started with a week ago, the water heart will not stay lit. After about ten trys and resetting the system it will not lit. So here I am back on the electric back up, thank God for that.
I've called the 800 number again to get some one to fix the problem. I wonder now long it will take this time to get someone out here that can fix the problem.
Oil in Propane, Failed to respond, Phone service is bad have to call the 800 get get in touch with them
In the second week of June I was hooked up to a 250 gal propane tank from Suburban Propane out of Longview, WA. Ever sinc ethe hook up of there tank my Water heat has not been heating the water as hot. Then I was having a proplem with the WH staying lit, I was always having to reset to get it to relit. I call a service compnay who came out right a way, as I was having a proplem get in touch with Suburban. After spending $309.70 on Service calls and parts it was determined that the gas regulator had oil on it. When the gas line was removed from the regulator, oil came out. This was the line from the tank, the oil had distroyed the diaframe in the regulator and lit oil get into my system. Was we disconnected the regulator from the house gas line we poured out about a 1/4 cup of oil out of the line.
I was finally able to get in touch with Suburban Propane and was told that the service tech would be sent out to check thing out. Now here we are a week later and no service tech and the problem is resurfacing with the water heat.
I will never use Suburban Propane again.
Price Gouging/Sleazy Practices
I had used Suburban for over 10 years. I did not realize how overpriced they were for several years but this year was so egregious (4.33/gal vs. 2.03/gal) I decided to get rid of them. They took two months to get rid of tanks and sent me a statement for my credit for gas and then charged me the EXACT amount of my credit for removal fees on tanks. Total scam. Accounting says in contract there is a charge for removal but they just make it up…Horrible company and should fined heavily for abuse.
This review was chosen algorithmically as the most valued customer feedback.
I moved into a new rental three months ago. I share a metered tank with another tenant on property. I noticed the bills were very high ($4.56 gallon metered + around $15month in added fees). This tank I confirmed was built in 1950s, the meters are from 1986 (Dept of Weights and Measure has been notified) and the lines from tank to building were very shallow...
Read full review of Suburban Propane and 1 comment
refusal to end service
We had 3 years of service with Surburban Propane and every transaction was a nightmare of deceit and scamming on their part. We finally got another propane supplier to furnish us with service and are happy with this. When new supplier set up their tank for our service they had to move Suburban's tank out of way so i had them set it in our parking area where it would be convenient for suburban to pick up. Now, Suburban just refuses to pick up tank and we've had inconvenience of it setting in our parking area for 5 weeks now and it is totally in our way. Is there something that I can do to get this remove. This is just another example of Suburban Propanes horrible behavior.
Thanks
Tom Hayes
The complaint has been investigated and resolved to the customer's satisfaction.
Price Overcharging
On 07-06-09, I received a delivery of 48.2 gal of propane for $4.3990 per gal.

On 10-26-09, I received a delivery of 6.4 gal. of propane for $4.51190 per gal.

On 11-14-09 I received an invoice for $72.00 for a tank rental charge without prior notice. I have had the tank for over ten years from a previous company.

On 12-24-09 After questioning them, they lowered it to $38.88.

On 01-23-2010 I received a delivery of 28.9 gal. of propane for $5.9190 per gal.

These prices were several dollars higher than the market rate for that time.
Resolved
The complaint has been investigated and resolved to the customer's satisfaction.
Balloon payment
Was with the company for almost a year. They set me up with their payment plan of $100 per month which I paid monthly. Two months ago I received a bill for $83, which was great. Last month I received my bill for $84 so I called them so I can pay by telephone, they told me my bill was $205. They said that I have to continue paying $205 until the end of their fiscal year which is August. What happen to the contracted amount of $100? I can't afford to pay $205 per month for the next 3 months. They call it a balloon payment because they want everyone to be at a 0 balance at the end of their fiscal year. Why didn't they tell me that at the beginning. They could have told me this when I signed up for the service. I called a new company and instead of paying $3.65 per gallon, I now pay $2.15 per gallon. In may I asked Suburban not to fill my tank, I would let them know when I wanted gas. They tried to fill it anyway, but I caught them and stopped them. Now they want to charge me $199 because I ended the contract a couple of months early. These people are crooks!
Collect Your Trust Badge
Be recognized for outstanding customer service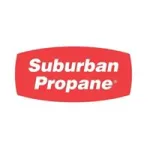 Suburban Propane

contacts
We are here to help
19 years' experience in successful complaint resolution
Each complaint is handled individually by highly qualified experts
Honest and unbiased reviews
Last but not least, all our services are absolutely free