Overview of Speert customer experience
Speert (speert.com) has received numerous complaints from consumers in recent times. The company's inefficient customer service is a major cause of concern for many customers. The products are reported to be of poor quality, and the return policy is non-existent. Customers have also complained of delayed shipments, wrong orders, and lack of communication from the company. Also, the website lacks intuitive features, such as clear product descriptions and customer reviews. Overall, Speert seems to have a poor reputation among consumers, and you should be cautious when considering making a purchase from this company.
Newest Speert complaints
Speert.com: A Reliable Source for Readers and Accessories with Room for Improvement
As someone who relies heavily on reading glasses, finding the right pair of readers is crucial to my everyday life. I stumbled upon speert.com in search of a website that caters specifically to eyewear for people with vision impairments, and overall, I was satisfied with my experience. However, there were some areas for improvement that I wish were addressed.

One issue I have with the website is the lack of a filter system for readers based on power. It can be frustrating to scroll through countless options only to find out that my desired power level of +5.0 isn't available for a particular style. It would be much more convenient if I could select my power level from a drop-down menu and instantly eliminate any options that don't meet my needs.

That being said, the selection of readers on speert.com is impressive, and there are many stylish options to choose from. The website is easy to navigate, and the checkout process is straightforward. The pricing is reasonable as well, and I've found the quality of the glasses to be satisfactory.

Another aspect of the website that I appreciate is the range of accessories available for purchase. I've purchased some eyeglass cases and chains from speert.com, and I'm happy with the quality and design of these products.

In conclusion, while speert.com does have some areas for improvement, overall, it's a reliable website for purchasing readers and accessories. I would recommend it to anyone in need of eyewear for vision impairments, but I do hope they implement a filter system for power levels in the future.
Top-Notch Customer Service and Quality Products: My Experience with Speert Glasses
After having purchased my first pair of glasses from Speert, I quickly realized I had made a mistake with the lens strength. Although I had ordered the correct prescription, the lenses felt a bit off to me. After speaking with a representative from Speert, I learned that I had misunderstood the lens strength measurement system. Without hesitation, the representative kindly offered me a solution, recommending a new pair of glasses with adjusted lenses. I must say, Speert's customer service is truly top-notch!

Not only did they go above and beyond to remedy the situation, but the communication was seamless and the entire process was extremely efficient. The ordering process was simple and the glasses arrived exactly as described on the website. I couldn't be happier with my new glasses, which fit perfectly and have greatly improved my vision.

In addition to their excellent customer service, I appreciated the quality of the glasses themselves. They are lightweight, comfortable, and stylish. I have received numerous compliments on them since I began wearing them.

Overall, I highly recommend Speert for anyone in need of glasses. Their customer service, quality products, and affordable prices cannot be beaten.
Review: Mixed feelings about speert.com's beauty products and customization options
When I visited speert.com, I was initially impressed with the wide selection of beauty and personal care products available. However, as I began to explore more deeply, I found myself disappointed by the lack of customization options for these products. As a conscientious consumer who is always looking for ways to personalize my purchases, I was really hoping to be able to tweak the products I was interested in to better suit my unique needs and preferences.

Despite this disappointment, I will say that the quality of the products offered on speert.com is generally quite high. I was especially impressed by the range of eco-friendly and sustainable options available, as these are qualities that are increasingly important to me when making purchasing decisions.

Overall, my experience with speert.com was a mixed bag. While I did appreciate the high-quality products on offer, I was ultimately let down by the lack of customization options. If the site were to incorporate more opportunities for customers to personalize their orders, I would definitely be more likely to return as a regular shopper.
Is Speert legit?
Speert earns 91% level of Trustworthiness
SAFETY NOTICE: ComplaintsBoard has analyzed Speert and determined that it has perfect credibility and is completely trustworthy, with a legitimacy rating of 91%.
Speert has received 8 positive reviews on our site. This is a good sign and indicates a safe and reliable experience for customers who choose to work with the company.
Speert has registered the domain name for speert.com for more than one year, which may indicate stability and longevity.
Speert.com has a valid SSL certificate, which indicates that the website is secure and trustworthy. Look for the padlock icon in the browser and the "https" prefix in the URL to confirm that the website is using SSL.
Our scan shows Speert website is free from malware and phishing activities, which are types of online threats that can include viruses, worms, Trojan horses, ransomware, and other malicious code, as social engineering tactics used to trick users into sharing their personal information.
Speert.com has been deemed safe to visit, as it is protected by a cloud-based cybersecurity solution that uses the Domain Name System (DNS) to help protect networks from online threats.
Speert.com you are considering visiting, which is associated with Speert, is very old. Longevity often suggests that a website has consistently provided valuable content, products, or services over the years and has maintained a stable user base and a sustained online presence. This could be an indication of a very positive reputation.
Several positive reviews for Speert have been found on various review sites. While this may be a good sign, it is important to approach these reviews with caution and consider the possibility of fake or biased reviews.
However ComplaintsBoard has detected that:
While Speert has a high level of trust, our investigation has revealed that the company's complaint resolution process is inadequate and ineffective. As a result, only 0% of 8 complaints are resolved. The support team may have poor customer service skills, lack of training, or not be well-equipped to handle customer complaints.
There was some difficulty in evaluating or examining the information or data present on the speert.com. This could be due to technical issues, limited access, or website may be temporarily down for maintenance or experiencing technical difficulties.
Speert.com has relatively low traffic compared to other websites, it could be due to a niche focus, but could also indicate a potential lack of traffic and popularity. The speert.com may offer a niche product or service that is only of interest to a smaller audience.
Speert protects their ownership data, a common and legal practice. However, from our perspective, this lack of transparency can impede trust and accountability, which are essential for establishing a credible and respected business entity.
Our Verdict: Speert is highly recommended company, but beware of poor customer service. Their 0% Resolve Complaints rating is a cause for concern. We advise using their services securely and reviewing complaints beforehand.
Speert Website Review: Great Products, Frustrating Checkout Process
When navigating the Speert website, I was excited to find a variety of unique and stylish items that I wanted to purchase. However, when it came time to checkout, I noticed that I was having difficulties with making a payment. I tried using my Apple Pay and credit card several times with no success, leaving me feeling frustrated and confused. After attempting several different payment methods, I finally discovered that Speert only accepts payment through PayPal - which unfortunately was not made clear on the website during the checkout process. While I understand the appeal of utilizing PayPal as a safe and secure payment option, it would have been helpful to have been informed of this before I spent so much time trying to make alternative payment methods work. Overall, despite the inconvenience I experienced with payment, the quality and uniqueness of the Speert products was certainly worth the effort.
Mixed Feelings About Speert's Checkout Process and Customer Service
I recently used the Speert website to place an order, and I have mixed feelings about my experience. Although I found their product line impressive, I encountered some difficulties with the checkout process that left me feeling frustrated.

When it was time to complete my purchase, I hit the "place order" button several times with no apparent activity taking place. I became increasingly concerned, as I had carefully selected my items and was eager to finalize my order. However, nothing seemed to be happening. I was stuck on the same page, and my order had not gone through.

In an effort to resolve the issue, I decided to contact Speert's customer service team. After sending an email explaining my dilemma, I received a response fairly quickly. The email requested me if I would be able to complete my order by clicking on a link. I clicked on the link and entered my details again. To my relief, my order went through smoothly.

While I did appreciate the prompt response from customer service, I felt that the checkout process itself could have been streamlined to avoid any unnecessary frustration. It seems strange to me that I had to send an email to resolve the issue, rather than having a clear error message on the website.

Despite these challenges, I would certainly consider using Speert again in the future. Their products are high-quality and unique, and I appreciate the effort they put into designing their website. However, I hope that they will take the feedback of their customers into consideration, and make the checkout process more user-friendly in the future.
Review: Speert Eyewear - Affordable and Fashionable, But Searching Required
I recently checked out Speert, an online eyewear retailer, in hopes of finding a new set of glasses. While I appreciated the vast selection of styles and designs, I was disappointed to discover that many of the frames I liked weren't available in my preferred power/color combinations. It would be incredibly helpful if Speert could provide a tool or filter that clearly displays what's currently in stock, so that I wouldn't have to sift through endless combinations just to find something that works for me. Despite this minor inconvenience, the website is straightforward and easy to navigate, and the prices are competitive. Overall, I'd recommend Speert to anyone looking for affordable and fashionable eyewear, with the caveat that they should be prepared to do a little bit of searching to find exactly what they're looking for.
Satisfactory Experience with Speert: Concerns with Quality Control
Overall, my experience with Speert has been satisfactory. I have purchased from them several times over the course of 5 years, and have only had to return one item due to it being too loose. However, my most recent purchase was a bit concerning. I received two glasses that appeared to have been returned by someone else. The glasses were inside the case, but the stickers on the lens and arm had been removed. This was a bit surprising and raised some questions about the company's quality control process. Despite this, I have generally been happy with the products I have received from Speert and will likely continue to shop with them in the future. It would be great to see improved processes in place to prevent the reselling of returned items, as that can lead to a lack of trust in the product received.
Speert Peeper Keepers Review: Great Functionality, But Color Selection and Pricing Can Be Confusing
When it comes to Speert (speert.com), I can confidently say that I am a fan of their peeper keepers. These handy little accessories are a great way to keep my glasses safe and secure, which is always a major concern for me. However, I did have a bit of an issue with the color selection process on their website. Specifically, the color I selected didn't seem to match what I saw in the cart. This left me a bit uncertain about what I would actually be getting when my order arrived.

To be fair, I don't know if I will be getting the version that was represented by the word "seen" or the version that was represented by the color that I saw. It's not a huge deal, but it does make me a bit uneasy about the overall quality and accuracy of Speert's website.

Another area where I had some confusion was in regards to the different prices available for the peeper keepers. It wasn't entirely clear to me what the difference was between the various versions, so I wasn't completely confident that I was getting the right one for my needs.

Overall, while I do appreciate the functionality of the peeper keepers from Speert, I do wish that the website was a bit clearer when it comes to color selection and pricing. Hopefully they will take customer feedback into consideration and make some improvements in these areas in the future.
Collect Your Trust Badge
Be recognized for outstanding customer service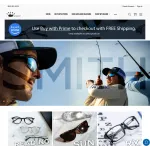 Speert

contacts
We are here to help
19 years' experience in successful complaint resolution
Each complaint is handled individually by highly qualified experts
Honest and unbiased reviews
Last but not least, all our services are absolutely free