Skypark Airport Parking complaints
4
Skypark Airport Parking
-
skypark valet parking - toronto, on canada
Skypark Airport Valet Parking, Things you should know about these Speed Demons & Car Wreckers

I have a Dash Cam and a GPS tracking system installed in my car which records and shows precisely where my Car has travelled. The Camera records, Position, Speed, both Video and Audio. The tracker records driving events (sudden braking, rapid acceleration etc.) as well as Map Plotting for on road as well as off road.
Returning from Vacation I received several text messages that my Car had registered both Braking and Rapid Acceleration alerts. I viewed the Camera recordings the next day and discovered my car at one point had be driven down the road at a high rate of speed to a remote parking location. The car also has a Traction Control Alert system the emits a loud beep sound which I heard several times while the Car bounced over Pot Holes and whatever else the Driver managed to hit. The return journey shows the same careless behavior and also shows the Sudden Braking event. The driver can be heard talking on his cell phone while driving down the road and around the Fasken Drive parking lot, between the buildings to the end of the lot, sitting there for several minutes to finish His conversation.

I reported this incident to the Manager and she was not concerned and told me to park my own car next time. No Apology for my Vehicle best used as a Test Driver by their Speed Jockey or the reckless manner they treated my Car. I have now read other posts reporting damages and missing Items from their Vehicles after using Skypark.

Beware………Use at YOUR OWN RISK!
Skypark Airport Parking
-
valet parking service
Left my vehicle with their valet service the week of the ice storms and returned February 9th, 2019 10:00pm . Upon leaving their Fasken Dr. location I noticed a crack in the windshield. Discovered damage to the windshield below the wiper blades that was not there when the car was dropped off on February 2nd. Called Skypark and was told that no one was available and that management would call Monday. I called again on the Tuesday and spoke to P---- who said they would not assume responsibility for any damages. I requested their email to forward photos that would demonstrate that this was a direct result of a sharp object being used to clear the ice form the windshield prior to pick up... and not some random existing stone chip. They don't call back and they assume no responsibility even when their parking attendants use poor judgment . I can understand if vehicles are damaged by vandals trespassing on Skypark property, but employee carelessness? Don't see a positive resolution with this company. Don't recommend their service. Don't give anyone your keys. Avoid their valet service at all cost.
Skypark Airport Parking
-
My vehicle was used 158 km while in their care.
After finding their $9.95 rate attractive, I went ahead and left my car in the care of their valet lot on October 4th 2015. Upon exiting the vehicle I noted the odometer reading as I always do when leaving my keys with any valet service. On October 7th, upon returning home, I was disappointed to find the odometer reading was up by 177km when the distance from the airport to my home (according to Google Maps) was a mere 19km! My vehicle was driven 158km while in the care of Skypark Airport Parking. I called and immediately lodged a complaint with Yana, Skyparks manager. She rejected my complaint as being "impossible" without so much as suggesting she would look into it. Only after I encouraged her to at the very least inquire with her staff did she suggest she would do so. She had subsequently called me and told me that she found no wrongdoing and that I must complain to Garak (owner?), whose email address she provided. As I had suspected, Garak did not call or return my email. After a month I called back to followup on my complaint and was told that my only recourse would be to file a police complaint. Its no surprise that their invoice makes no mention of the odometer reading when dropped off as I can only suspect how often this actually occurs. In retrospect, I should have read the many warning posts Skypark airport parking has online prior to leaving my car in their care. I will be filing a police report; needless to say, I will never use their services again and caution anyone considering their car lot to reconsider.
The complaint has been investigated and resolved to the customer's satisfaction.
This review was chosen algorithmically as the most valued customer feedback.
Left my car for 4 days at the Skypark airport parking. Very run down place with very non-professional type people working there. They take your car keys and park your car for you. However, when I returned to pick up my car, there was damage to the front end and my gas gauge was reading less than when I first dropped it off. Very rude and bad management...
Read full review
We are here to help
16 years' experience in successful complaint resolution
Each complaint is handled individually by highly qualified experts
Honest and unbiased reviews
Last but not least, all our services are absolutely free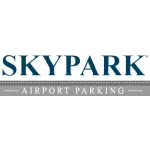 Skypark Airport Parking contacts