Sell Off Vacations complaints
76
Newest Sell Off Vacations reviews & complaints
I am complaining about condition of resort and flight services.
Sept. 26/17 flight 436 to Chic resort Punta Cana sunwing airline for one week. First off when arriving the plane ran out of tourist cards and we had to fill them out standing in the airport. When arriving at the resort we were informed we were some of the first guests coming back to the resort after the hurricane. We got to the resort to find the major buffet restaurant was closed for the week, then breakfast was served in makeshift quarters. Other restaurants were closed to make up for buffet people to eat. Then I was sick and in bed for three complete days from eating food that I suspect was poisoned from lack of proper handling. The resort was not ready to be opened, and customers should not have been subjected to this poor service. Finally our direct flight was delayed on our way home due to stopping at Puerto Plata to drop people off. This type of service was unacceptable. Our vacation to a five star resort was a true disaster. I await your response.

Robert and Sherry Lekic
87 Quinn Ave
Orillia, On L3V3H6
[protected]
[protected]@bell.net
The complaint has been investigated and resolved to the customer's satisfaction.
Sell Off Vacations has left an official reply on this complaint.
unethical behaviour from service rep biman mitra
I accidentally booked the wrong date and was calling back a few minutes later to book another date and have my situation rectified. My confirmation number is [protected].

Upon initially booking and calling back to fix the problem I was met with inaction. Here is the series of events as follows:

I called Biman and told him I booked the wrong date. Biman's response was that he could not fix the problem due to the fact that Air Canada vacations was closed on Thanksgiving: therefore, I would have to call back the next day (today) and speak to an agent. He also said that I could be on the phone with Air Canada Vacations for upwards of 4 hours.

Biman also said in the conversation that
- ACV was closed on Thanksgiving as mentioned
- That he was unfamiliar with their 24 hr cancellation policy that I had read on their website.
- He said i would likely have to pay a fine to cancel of $250.00 per family member to cancel.
- Biman did not offer any solution when I asked how I could fix the problem. He said that I probably could not change my booking or cancel.

I accepted this response and was willing to wait and call today. However, I felt like Biman was trying to "pass the buck" to another agent so that he did not have to cancel and lose his commission and that I would lose out on the 24 hour cancellation policy ( just a feeling)

I hung up and called ACV (I'll use this acronym for the remainder of my complaint) Upon calling I was able to speak to a rep within 2 to 3 minutes. They informed me that they in fact did have a 24 hour cancellation policy and that I would have to call Selloffvacations and have them cancel.

I called Biman and informed him of said policy and I also gave him a number in which to call. As Biman had stated that he did not have a number to call. I was placed on hold at this point.

Biman returned and informed my that he had cancelled the vacation and did not offer to book another vacation. His response was one of disappointment as he had lost out on commission ( again just a feeling) as there was no offer to re book or any offer to fix the problem.

Overall my experience was very disappointing and VERY stressful. I have booked with Sell Off vacations many times in the past and in fact had booked with Biman in August for a trip to Cayo Largo Cuba. I have had no problems and have been happy with my experiences up until now. I take responsibility for booking the wrong date; however, as a result of this stressful experience I will no longer ever book with your company and I will ensure that everyone I know will not book with your company as I would hate for them to have to go through this experience.

Thank you for your time,
Sincerely,
Scott Noseworthy
Resolved
The complaint has been investigated and resolved to the customer's satisfaction.
The complaint has been investigated and resolved to the customer's satisfaction.
Sell Off Vacations has left an official reply on this complaint.
vacation
.Hello, my name is Ronald NEMER, booking #[protected]. I was supposed to go on trip to varadero Cuba on Sunday sept 17th but hurricane Irma hit and switched dates I had to paid 50$ more and I was supposed to receive a 100$ voucher from sunwing (I havent received yet) so im leaving on Wednesday sept 20th I went to sunwing checking booth only find out that I have been transferred hotel to club tropical (one the most disgusting hotel mold and roach infested)and then I asked if there was another hotel they said no (staff by the way very cold) I told them I would not go to this horrible hotel and handed me a form to sign and after they handed me a paper with a phone number and 3 options to either change dates, change destination or full refund .right there on the spot .they never told me the reason why the transfer. Club los delfines was only covered with sand and some broken palm trees and found out from a contact on Tuesday sept 12 and I was sent picture . I'm trying to contact sell off vacation for a full refund .im very disappointed with situation if I was notified earlier changes could have been made .instead of wasting my time and money preparing for the vacation cab fair to airport and back home .I run a small barber shop I have been telling my clients for months that I finally going on vacation after 2years they calculate their hair cut according to my schedule . Now I canceled my vacation going back to work on Monday and now I have no idea when I will be able to go .if you can contact me at [protected] to resolve the issue...thank you p.s I have sent a copy of complaint to my sell of vacation agent
Sent from my iPhone
Resolved
The complaint has been investigated and resolved to the customer's satisfaction.
The complaint has been investigated and resolved to the customer's satisfaction.
Sell Off Vacations has left an official reply on this complaint.
vacation/ booking #[protected]
Due to the Hurricane Irma threat advertised on National Television, during our stay in Varadero, Cuba. Air Canada Re-Scheduled our return flight 3 days ahead of initially scheduled and paid for.

(My Mother, Father, Husband & Myself) Departed Sept. 2, 2017, Scheduled to return Sept. 9th 2017 (However, returned early on Sept. 7, 2017) We were informed of our return flight change by a door knocker (received at 1:15 am Sept. 7, 2017)
Not having any contact info to get a hold of someone or time for that matter, we followed instructions to be ready for pick up in the lobby at 7:00am that morning. Note, we never had a meeting with our Air Canada Rep. or the hotel regarding any evacuation or emergency procedures ahead of receiving the notice for a changed departure time.
We would like to request reimbursement for the days which were paid for but lost since we were presented with only one option and no alternative other then to return 3 days of scheduled departure.
Resolved
The complaint has been investigated and resolved to the customer's satisfaction.
The complaint has been investigated and resolved to the customer's satisfaction.
Sell Off Vacations has left an official reply on this complaint.
vacation package sold for sept 9, 2017
Hi. Due to the hurricane Irma threat, Air Transat is cancelling their flights. I have purchased a vac. Booking # [protected] from SellOffVacations at 31 FASKEN DRIVE, TORONTO, ONTARIO, M9W 1K6, Agent is BHARAT. However, we are unable to reach him and he is not responding nor returning our calls.

I wish to receive a full refund. How do I go about filing a complaint?

Thanks

Shireen Roy
[protected]
Roy.[protected]@gmail.com
Resolved
The complaint has been investigated and resolved to the customer's satisfaction.
customer service
Watch out for any business that wants your ... Money, but CUT corners on FACE 2 FACE CUSTOMER Service !

This is known as ... Bamboozlement, bait n switch, hoodwinked !

Ya ! Last year no problem ... Went to Cuba, but this year ...

Printer is down, just leave your ... Money and we'll send you a email receipt !

B.S. ! I said, my father( R.i.p. ) did not raise a ... Fool, like you see on judge Judy !
customer service
Sept. 13th I stopped in with my husband to their outlet in Hamilton, ON. The man serving us was so ignorant that we left. Any questions my husband asked were given curt one word answers that did not even ask the question. The man, likely the franchise owner appeared unknowledgeable with his answers. He quoted us a cruise price which would have been fine if it were for 2 peoplem but we just wanted out of there and left without asking anything about it. Will call Teresa at Battlefield now, who is the person we usually use and has always provided us with great service. She was off today which is why we thought we would maybe try somewhere else.
double charged for a vacation that they did nothing about
never book with sell off vacations! they double charged me for a vacation, charging $842 then another $942, i was out $842 of my account when i arrived back from vacation for 7 full days while all they did was wait for it to refund back to me, in the meantime, i had payments coming out and bills coming out of my account, that they are making me cover the costs of. They have refunded nothing, they did nothing for me the entire week i dealt with it, i had 842 missed because of their mistake out of my bank, and they will do nothing to refund a dime. Always book with westjet directly or another company, never book sell off! worst customer service i have ever received
cuban fusion cruise - 7 days
We went to Sell Off Vacations on August 27th, 2015 in Sarnia, Ontario office to look into vacation options. We told the travel agent what we were looking into a cruise, as I am in my early 40's and run a local business 6 days a week and my fiancé is in her late 20's and has 2 jobs with a lot of responsibilities.

We were looking for an environment to "let loose" mingle with others, socially drink and maybe "close the bar" a few nights. As we work almost every day and night of the week and we have two young children, we don't get the opportunity to have much of a social life at home. Because of this, we both were extremely excited to finally have the opportunity to do so on our vacation. We also wanted everything taken care of up front and minimal extra surprises or fees when we arrived. Overall, we wanted to have a very social, stress free, enjoyable experience.

After much debating, our salesperson eventually talked us into purchasing the "Cuban Fusion" cruise. This cruise was through Sunwing, 7 days, flying out of Toronto to Montego Bay, Jamaica boarding the "Thomson Dream". We were to go to Cozumel Mexico, Havana Cuba and Georgetown Cayman Isles. We set the date for January 12th and purchased 2 beverage

packages for $350 each as well, thinking that we will make great use out of the packages and get what we paid for. At this time, we wanted confirmation that there would be no additional fees or surprises when we arrived to the cruise and we were assured that other than the up charges on premium beverages and any excursions booked on the cruise would be the "only" extra fees that we would incur. We also recall our agent mentioning that the ship used US dollars as currency so to bring both US and Canadian money.

Once we got on the ship, we immediately noticed that something was definitely wrong. After approaching the reception representative, we discovered that we had just boarded a British cruise line and that every extra expense would be in British currency (£). We had only brought along American and Canadian currency as well as our credit card. We were also told that there was a surcharge for any currency exchanges and credit card purchases.

As the day and night went on, we surveyed the other passengers only to notice that we were the youngest ones on the ship for the most part. We asked the bartender about this and he laughed and asked how we got on this cruise in the first place as it was for retirees and older people.

We were far from land, we did not have phone service on our cells and to make a call using the phone in our room it was an extra fee in (£). We had no choice but to call our provider, Telus, using *611 and have them connect us to Sell Off that night to make our concerns known. Since it was 9:00 pm at the time of the call and in the middle of nowhere, nothing could be done.

Our 7 day vacation was more like a 7 day prison sentence that we had to go through. It was so depressing that I, myself, had an emotional breakdown while eating dinner around the 3rd day. No one should have to go through this, especially on their vacation.

The beverage packages that we both purchased also turned out to be a waste of money. Our intention of "social drinking" could not take place as we were not able to connect with the age group. Also, approximately half the drinks on the menu were labeled "Premium" so they were subject to an extra fee in British Pounds (£). These drinks would have been more than double the cost of an average drink back home. When we got our cabin bill it was 638.84£ which converted to $1362.94 Canadian and that isn't even including the ship's surcharges.

The biggest point to be made here is that if we would have been told that it was British currency and a British, older age cruise line, we would NEVER have booked or given any thought to it at all.

On return, I contacted Sell Off and made my complaint and was told that it was the fault of the supplier and that they would have to escalate this issue to head office for a resolution and that it would take 4-8 weeks to come to a decision. I waited almost 3 months and had to call myself several times for updates only to be offered a $300 voucher from Sell Off and $50 voucher from Sunwing! NOT IMPRESSED

As a selling agency representing a client selling specific travel packages they should know every single detail of such package or if that information isn't available or unknown, they should not be selling these packages to the customers at all. Also we, the customer come to them because they are the experts and we trust that when we leave this country that everything; our very lives are in their hands and that they have taken every precaution to ensure that we have a safe and enjoyable trip. In my honest opinion this didn't happen and although we arrived home safely, our trip was far from "enjoyable" and I hold Sell Off Vacations accountable for the untruths that got the sale ... it will NOT happen again!
vacation package pric drop claim
They claim they have a price drop guarantee. We booked vacation feb 14 2014 for $1269 a person. It went down to $1109 a person. they denied claim because of the class of flight. but its the same airplane and flight number and westjet even said there is no difference between D and L and M classes. Its a scam. Never book with selloffvacation
bad customer service
When it comes to customer service, Sell Off Vacations is the most terrible. I normally travel 2-3 times per year. I made the major mistake of life as I did my recent bookings through this firm. Their agent had my arranging with no whole understanding, and also, no help was offered by the customer service. Really nothing is done from their side for the users when there is an issue. They are in no way to be counted once you paid them totally. I've had my lesson and I'm not gonna book with them in the close future. Although I managed to chat to both of the customer service manager and customer service department, no satisfactory aid was given. Do yourself a favor and use a reputable Travel Agent and Sell Off Vacations is not at all of good standing. For the last few years I've been making use of http://www.theholidayhotels.com and receiving first-class outcome.
terrible customer service
NEVER BOOK WITH SELLOFFVACATIONS--WARNING--I had called selloffvacations on January 2nd to book a package to El Salvador (all inclusive to leave in the next week). Agent Hope was the one assisting me with my booking. I inquired some general information about the destination and it all sounded great to me. I wanted to go ahead with the booking, prior to giving my credit card information the agent requested the expiration dates of our passports. I stated that my boyfriends expired in four years from that day, but that mine was expiring on July 4th of that year. She then responded that we both had valid passports for the trip. THE DAY I ARRIVED AT THE AIRPORT, ON JANUARY 9TH, AT 5:00 IN THE MORNING I WAS DENIED ENTRY ONTO THE FLIGHT BECAUSE MY PASSPORT WAS 6 DAYS SHORT OF BEING ELIGIBLE TO FLY. WE WERE GOING TO HAVE TO PAY OVER 500$ A PERSON TO FLY THE NEXT MORNING AS LONG AS MY PASSPORT WAS RENEWED. BUT THEN THERE WOULD BE NO ONE TO PICK US UP FROM THE AIRPORT TO TAKE US TO THE RESORT WHICH WAS MORE THAN 2 HOURS AWAY. THE AGENT HERSELF EVEN ADMITTED THAT I TOLD HER THE EXACT DATE OF MY PASSPORT EXPIRATION. I trusted a "professional" travel agent to assist me with my booking, if she had been doing her job right she could have informed me that I would either have to renew my passport or pick a different destination. This travel agency did nothing to help us or accommodate their unprofessionalism. They did NOT give us our money back, and did not offer an alternative. We would have been happy with a voucher for a trip later in the year, or we would have even taken someones place with little notice if they decided to cancel their trip. NOTHING WAS DONE. I have been on several vacations all inclusive, I would recommend REDTAG.CA, ITRAVEL2000.COM, OR EVEN BELAIR TRAVEL. I have never dealt with such poor customer service. As a customer they should have handled the situation better knowing that I was misinformed. I would have been more than happy to renew my passport had I been advised properly, or picked another destination, there are many places in this world that I would have loved to visit. NEVER AGAIN
double charge from original invoce
Very bad experience! I booked a flight with them, got a confirmation. And guess what. They cancel my ticket without any notice. Imaging a shock I had when Air Company couldn't find the reservation! Called them and they offered restore reservation for double price! Sell Off Vacations are SCAMERS!
The complaint has been investigated and resolved to the customer's satisfaction.
horrible service
My wife and I decided to use their service to book a week in Vegas. We showed up to the airport only to find out we had been bumped with no other flight booked. we contacted SOV and they emailed us a list of options from the air line with no offer to help. Remember., SOV was paid to act as our agent and then washed their hands of us at the first turn. We ended up booking another flight that got us their the next day. SOV still kept the money we paid for a room we never used. On the last day of our trip they booked us on a 12:30am flight and said that counted as a day in Vegas and we paid for another night for a room we couldn't use. The return flight was a stop over in Minn. when we asked for a direct flight. They pocketed that money also. They made money off our misfortune because we trusted them. We will never use them again and will tell everyone we know never to use their service.
Resolved
The complaint has been investigated and resolved to the customer's satisfaction.
The complaint has been investigated and resolved to the customer's satisfaction.
This review was chosen algorithmically as the most valued customer feedback.
My husband and I booked our honeymoon through Sell Off Vacations. Because I have not travelled much, and wanted to make sure I didn't miss any details when booking the vacation, I decided to visit one of the branch offices when booking the trip. I went to our local branch, and it took a good hour and a half to book the trip - even though I already knew the...
Read full review of Sell Off Vacations and 7 comments
The complaint has been investigated and resolved to the customer's satisfaction.
service
My fiance and I had contacted Sell Off Vacations will the intention of booking our Destination Wedding for a group of 40 in 2010. We had discussed in detail with a specific person on our requirements and interests of our package over the phone. We had given her the specific hotel and date we were interested in going. We set up an appointment to go and see her a few days later. Purpose of this consultation was to discuss the information she suppose to gather from the info. we had forwarded to her. On arrival, she wasnt there at the time set for our appointment. We sat in the Sell Off Vacations office discussing our Destination Wedding AGAIN to someone else. On the Sell Off Vacations website it indicates that the agents have experience with destination weddings...FAR FROM IT! The agent had NO idea what she was talking about and could not answer ANY of our questions! In fact i knew more about destination weddings than she did! We have yet to hear back from the agents with any information about our hotel, wedding package or flight package. Its been 2 months. The professionalism of this company is lacking and WHAT COMPANY WOULDNT WANT BUSINESS FROM 40 PEOPLE?!?!? Also, my fiance and I were booking an additional trip just to relax for 2009.
All we have to say is "Your LOSS!"
So beware, Sell Off Vacations in St. Catharines on Martindale rd. is lacking in knowledge, professionalism and customer service!
Resolved
The complaint has been investigated and resolved to the customer's satisfaction.
Collect Your Trust Badge
Be recognized for outstanding customer service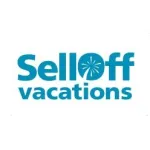 Sell Off Vacations

contacts
We are here to help
19 years' experience in successful complaint resolution
Each complaint is handled individually by highly qualified experts
Honest and unbiased reviews
Last but not least, all our services are absolutely free