Seccion Amarilla reviews & complaints
Seccion Amarilla complaints
4
The complaint has been investigated and resolved to the customer's satisfaction.
Seccion Amarilla
-
seccion amarilla
It's sad how all you people have nothing else to do but talk bad about a company that helped you feed your family i've been there almost two years and it keeps on getting better, if the accounts won't renew is for your lack of performance i meet my quota every month after month with room to spare, don't blame SECCION AMARILLA if you're all are useless and stop with the racism just because you could't performed get on the ball do your job and follow on your accounts because it was your job and you failed, with these words i end my posting on this web site STOP LYING AND MAKING UP STUFF JUST BECAUSE YOU ARE A FAILURE.

JORGE S.
The complaint has been investigated and resolved to the customer's satisfaction.
Seccion Amarilla
-
A Nationwide Scam Theme Against Businesses and Employees
Seen in Mexico by many as a monopolist who controls the country with one of the three most expensive telephone services in the world – Telmex, the national telephone company -, it is said that you can't live one day in that country without putting money in his pockets through one of his many companies. He also owns America Movil, the strongest wireless company in the continent from Mexico to the Antarctic, and Seccion Amarilla, the yellow-page division and right hand of Telmex, closing the circle for a perfect telecommunications monopoly. Seccion Amarilla has made its way into several countries through the American continent in the past 36 months, including the U.S.

Back in the third quarter of 2006, Slim bought, through his Mexican yellow-page emporium Seccion Amarilla, a controlling 60% of Cobalt publishing, then the largest Spanish yellow-page company in the U.S., already established in over 17 states, and owned by entrepreneur Jonathan Blue (Blue Equity) from Louisville, Kentucky, and run from Miramar (Miami), Florida, by Mexican-national, Juan Reffreger, company's CEO (also owning a percentage in the company). Although Slim's Mexican Seccion Amarilla controls the new Seccion Amarilla USA, Cobalt publishing still runs the business under the new name, as part of their sales agreement.

Now, almost three years later, Seccion Amarilla USA has expanded very much all over the country, from the San Francisco Bay area to the Mexican Border in San Diego, through New York and Florida, with just a few key markets in between left to be conquered. New directories are being launched in new cities almost on a monthly basis, making the company grow at a pace only possible with the funding from a man who's net worth in believed to be at over $50 billion. Today Seccion Amarilla USA owns and publishes well over 60 Spanish telephone directories in cities the size on Miami, Orlando, Tampa, Kansas City, Phoenix, New York, Dallas, Houston, El Paso, Los Angeles, Santa Ana, San Diego, San Francisco, Atlanta, St Louis, New Orleans, among many other.

Many directories are new launches, while several are buy-outs for insignificant amounts from small local yellow-page businesses that had no option but to sell or be put out of business as they find it impossible to compete with a monster the size of Slim's Telmex / Seccion Amarilla. A practice similar to Slim's monopolizing style in Mexico: Align with him or be put out of business.

Mexico makes the perfect ground for abuse to businesses that have their yellow-page invoice attached to their phone bill, and being both sister companies, leaving very little ground for complaints and disputes. Mexican businesses and individuals have no choice but to take any abuse imposed on them. Although the U.S. is a totally different arena, it seems that Telmex/ Seccion Amarilla is bringing its bad business habits and practices into our American soil.

It has become very well known to Seccion Amarilla employees at high management levels that the company is not delivering just yellow pages, but also deception and fraud to both businesses as well as to their own employees.

Businesses are being charged top dollar and in exchange promised a certain amount of directories, to be printed in a certain format, to be delivered by certain dates, within certain metropolitan areas, all of which is not happening.

Seccion Amarilla does not audit its printing, and American businesses, being used to large reputable yellow-page companies such as AT&T, Dex, Superpages, or Yellow Book – just to mention a few – are caught in their innocence, thinking that Seccion Amarilla USA will deliver honest numbers, just like everyone else does. Big mistake! The problem with unaudited publications – such as Sección Amarilla USA - is that there is no way to verify if the number of copies promised – which is actually the only single reason businesses are paying for their advertising - are actually the number of copies being printed or distributed.

The only way outside of an independent auditing company to do this, is to get a certification either from the printing or the distribution company. Seccion Amarilla USA has been questioned many times in different markets in the U.S. about their number of directories printed, and they have been able to get away defrauding their clients with short numbers because it so happens – very conveniently – that the owner of their distribution company – Sean Harper, president of Harper Directory Distribution Group, LLC., based out of Corinth, Dallas, Texas – is one of the two Vice-Presidents of Sales (for key markets such as California, New York, Florida, Texas, etc.) for Seccion Amarilla USA, so every time a business requests a certification of distribution, Seccion Amarilla USA can produce one, "in-house" with a distribution company name that appears to be independent from Seccion Amarilla, thus putting any possible doubt or claim immediately to rest without further questioning. It is well known to upper management within the company that the numbers in distribution have been cut as much as an outrageous 50%.

Seccion Amarilla USA promised in several markets to deliver 4-column directories, which means ads of certain dimensions, but actually printed 2-column books that delivered smaller ads, in a much smaller, unattractive and less impactful directory, therefore cheating businesses from the results they were promised, and expected.

Late distribution dates is another big issue. 90% of the times since the company started doing business, no less than 2 and up to 6 months late. Companies expecting a book to be delivered by certain time of the year, for example, A/C companies expecting the book on the streets right by Summer time, where left on the cold when they saw their ads being published at the end of summer, when it is not profitable to their business anymore, until next Summer.

The million dollar questions is: Why would a company the size of Seccion Amarilla, owned by the richest man in the world, risks its reputation in the national market place and the ability to continue doing business in the U.S., by shortening their distribution numbers, shrinking the size of their directories or coming out unacceptably late?

The answer is on the hands of Juan Reffreger, CEO for the U.S. operations (Seccion Amarilla USA) and Mr. Benjamin Podoswa, President of Seccion Amarilla in Mexico city (whom, by the way, reports directly to Mr. Slim).

Mr. Podoswa assigns the U.S. division and Mr. Reffreger a yearly target revenue that needs to be reached. Mr. Reffreger does whatever it takes to make sure the numbers are produced, understanding that not only his position in the organization is at stake, but also his income as share-holder.

In the yellow-page business, the largest portion of the overhead comes from the printing bill. About 80% of the books printed for Seccion Amarilla USA area done by R&R Donnelly – the largest printing company in the world -, while the rest is done by Quebecore World – U.S. second largest - and other smaller outfits. Interestingly enough, R&R Donnelly also prints the company's directories for Mexico.

Making smaller books, and making cuts of up to 50% in the number of directories printed, is the easiest way to save hundreds of thousands – if not millions - of dollars, and get away with it. It wouldn't be surprising to find out they are doing the same in their own homeland of Mexico, as well as in all other countries where the company already operates.

The distribution program is another deceptive tool Seccion Amarilla USA uses to create the false perception of covering certain demographic area, and the way to accomplish this is by spreading the distribution as thin as possible in order to cover the largest possible area with the least amount of books. This is another common practice executed by their in-house distribution company, Harper Distribution Group, LLC.

Another huge problem is the way Seccion Amarilla USA deals with their clients: Many ads are published without submitting proofs and without approval from the client; many businesses having pre-paid in full still get billed and even threaten to go to collection; businesses start getting billed way before their directory has been published, even when the book may be months behind schedule. Many businesses don't even get published at all – as it was the case of a well know law firm in West Covina, California, and the only remedy offered by the company is "We'll publish your ad in the next directory". If a complaint arises, it gets absolutely disregarded, no matter how high in the corporate ladder of Seccion Amarilla the business' complaint may try to go. There will always be a wall, and that's as far as they'll get, with their issue unresolved. California alone has thousands of businesses undergoing this frustration. This only shows a totally defrauding conduct.

Additional unethical practices include making every possible effort not to pay their sales representatives and management as agreed. Seccion Amarilla USA's HR department is already well known in the industry for such practices. The HR Department doesn't even respect the immigration laws, and this is understandable considering that of course they will do whatever it takes to help their Mexican nationals, no matter how many U.S. laws they break. The Human Resources team out of Miramar, Florida, uses the common practice of dismissing undocumented employees when they find one, but still letting them work for the company as Independent Contractors (1099s), which frees the company from any possible liability while in reality they are still breaking the law. There are plenty of these cases to review across the country. As an example of breaking blatantly immigration laws, there is a well known case in San Diego where a Tijuana, Mexico, Seccion Amarilla employee was falsely offered a management position in the U.S. just to get him a permanent working visa, when the company was only trying to get him across the border without ever having the intention to get him that management job.

All of these irregularities deserve immediate intervention on the part of the Federal Government through the Department of Justice, the Labor Department and Homeland Security – just for starters - and each State where Seccion Amarilla USA operates, before they drain more cash out of our country by the way of deception and fraud, victimizing small and mid-size business owners that work very hard to survive, especially in today's struggling economy.
The complaint has been investigated and resolved to the customer's satisfaction.
Seccion Amarilla has engaged in a repeated fraudulent activity of rackeeting, this time the victim being the US Goverment. Exploiting the Ntl Flood Insurance program of FEMA they have sold...
Read full review
The complaint has been investigated and resolved to the customer's satisfaction.
Salary always short with employee, I know I was top producers and never got paid on time, Bonuses were never paid on time! Also commisions were always delayed! plus we lied to customers about...
Read full review
We are here to help
16 years' experience in successful complaint resolution
Each complaint is handled individually by highly qualified experts
Honest and unbiased reviews
Last but not least, all our services are absolutely free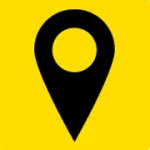 Seccion Amarilla Company contacts