Reservations.com Customer Reviews
10
Rate your recent experience
Pros and Cons of Reservations.com: A Review Breakdown
Reservations.com is a leading online travel agency that offers a wide range of travel services, including hotel reservations, car rentals, and flights. The website has received numerous positive reviews from satisfied customers who have praised its user-friendly interface, competitive pricing, and excellent customer service.

One of the most significant advantages of Reservations.com is its easy-to-use platform, which allows users to search for and book travel services quickly and efficiently. Customers have also appreciated the website's ability to compare prices across multiple providers, ensuring that they get the best deal possible.

Another significant advantage of Reservations.com is its commitment to customer service. The company has a team of dedicated travel experts who are available 24/7 to assist customers with any questions or concerns they may have. Customers have praised the company's responsiveness and willingness to go above and beyond to ensure their satisfaction.

Overall, Reservations.com has received overwhelmingly positive reviews from customers who have used its services. The website's user-friendly interface, competitive pricing, and excellent customer service make it an excellent choice for anyone looking to book travel services online.
Beware of Reservations.com: Hidden Fees and Scam Tactics!
I recently booked a hotel room with Reservations.com and was initially pleased to see that they were offering a room for $40 cheaper than other sites. However, when I filled in the forms and clicked to pay, I was shocked to find that I was charged $80 more than their listed price!

After managing to get through to their "customer support," I asked for an explanation and was told that it was all in the T&C's and that they charge a booking fee. I have no problem with paying a reasonable booking fee, but the amount should be made clear on the Room Rate page, not hidden in the 11,551 words of their so-called T&C's!

If you read a word a second of the T&C's, it would take you over 3 HOURS to read! Who has time for that?

When I expressed my displeasure, the customer service representative was keen to cancel my booking, but I noted that if the booking was cancelled, there would be no refund at all. So, how would that help me? I repeated my displeasure, but was repeatedly asked if I wanted to cancel the booking. I wasn't going to fall into that trap, so I said no and left it at that.

After looking online to see if anyone else had a problem with them, I found that Reservations.com has perfected this scam. They offer rooms $30 to $40 less than other websites, but when you click to pay, you are charged hidden fees and end up paying $30 to $40 more than other websites!

If that's not bad enough, if you complain, they automatically cancel your room and take your money anyway! It's the perfect scam!

To make matters worse, some people have turned up at hotels to find that they haven't been booked in, even though they have a Booking Confirmation from Reservations.com. Then they either have to pay again or find another hotel!

No matter which way you look at it, thousands of people have been ripped off!

Luckily for me, my buddy lives in Orlando where they have a "registered address." He won't be knocking on their door, but he will be registering a complaint with the local police department in Orlando. Additionally, as this scam is repeatedly operated across state lines, it will be brought to the attention of the FBI.

With that in mind, it will help to refer them to Sitejabber to get an idea of how often this scam is being perpetrated.

If you have been affected, add your name to the list. I will keep everyone informed.

The bottom line is, don't touch these guys with a flagpole!
Beware of Reservations.com: My Frustrating Experience with Booking a Hotel Online
I just want to warn everyone about my experience with Reservations.com. My family and I had a difficult time as we had to travel 8 hours to my uncle's house after his passing. We needed to take care of things and then we decided to stay at the Fairfield Inn. While waiting for the woman at the front desk to finish her phone call, I decided to book our stay online. I searched for Fairfield Inn in Jacksonville, NC on Google and clicked on the first link that came up. Little did I know that it was not the official website of the hotel, but Reservations.com.

I made a mistake, I know, but the circumstances were tough. I booked our stay and showed the confirmation to the woman at the front desk. However, when she checked the reservation, it showed that we had booked two rooms for two nights in Florida instead of one room for one night in North Carolina. I immediately called Reservations.com to explain the situation and request a refund. It was a struggle to communicate with the representative, but she eventually told me that they would refund me the money in the morning when their business office opened.

The next day, I called again to verify the refund, but I was transferred several times and even got disconnected a few times. Finally, I spoke to someone who told me that they needed to contact the hotel first before processing the refund. I waited for a few days, but still, there was no refund. I felt scammed and frustrated. I advise everyone to be careful when booking online and avoid Reservations.com if possible.

Update: I continued to follow up with Reservations.com, but they kept telling me that they couldn't get in touch with the manager at the Fairfield Inn in Jacksonville. I decided to call the hotel myself and spoke to Amanda, who was very helpful and agreed to a full refund. I called Reservations.com again and was put on hold for 30 minutes before speaking to a representative. She told me that they would expedite the refund to the hotel's management, but it was unlikely that they would agree to it. I informed her that I had spoken to Amanda and she had agreed to the refund. After being put on hold again, the representative finally processed the refund for $533.08.

However, I received two emails for $266.54 each, which made me suspicious that they might not have refunded the full amount. I will have to wait and see, but if they haven't, I will file a complaint with my credit card company. Overall, my experience with Reservations.com was frustrating and stressful, and I would not recommend them to anyone.
Terrible Experience with Reservations.com at MGM Grand Signature in Las Vegas
I recently booked a room at the MGM GRAND SIGNATURE in Las Vegas, Nevada for my wedding through reservations.com. My arrival date was September 30,2021 and my departure was October 4,2021. However, my experience with reservations.com was far from satisfactory.

When I booked the room, the representative informed me that I would have to pay a $60 essential fee upon arrival. However, when I reached the hotel, I was charged a whopping $300 essential fee. This was the first lie that I was told. To make matters worse, when I settled into my room, I noticed that the linen had dried blood and the headboard had dried human body secretions on it. I immediately called the concierge, but they told me that I had to contact reservations.com since I had booked through them.

I contacted reservations.com multiple times, but every time I explained my disappointment, they hung up on me. Each time I called back, I spoke with someone different, and they blamed it on bad connections. Despite all my efforts, they did nothing to resolve the issue. Finally, I called housekeeping, and the supervisor moved me to another room immediately. She also promised to refund me $175, but I have yet to receive my refund even though it's November 9,2021. They put the refund on a ghost card, and I'm still waiting for it to be credited to my credit card.

To add insult to injury, there were no dishes in the room, and I had guests coming over. When I asked for dishes to be delivered to the room, I was told that I would have to pay $45 for it. I agreed to pay the amount, but then they refused to bring the dishes because of some dispute between the hotel and the owner of the condo. They told me to go buy paper plates and cups, which was extremely disappointing.

Despite all the issues I faced, I tried to make the best of my wedding and prepared for it. However, I was extremely disappointed with the service provided by reservations.com. I made a formal complaint to them and even called with the housekeeping supervisor on the phone to ensure that I received my refund. However, I have yet to receive it, and they keep giving me lame excuses about the time it takes for them to investigate and process the request.

In conclusion, I would strongly advise against booking with reservations.com. Their customer service is deplorable, and they have no integrity. I have pictures of the dirty linen and headboard, but they have not accommodated me at all. I explained to them that this was my wedding, but they did nothing to make it special. If you want to avoid disappointment, do not book with them.
Beware of Reservations.com: Misleading Website and Dishonest Practices
This company is not trustworthy at all.

I recently made a reservation through Reservations.com, thinking that I was booking directly with Holiday Inn Reservations. Their website looks almost identical to the Holiday Inn website, which is very misleading. I received a confirmation email and number, and I headed to my business meeting, which was across the street from the hotel.

When I arrived at the hotel, I was surprised to find out that they had no record of my reservation. The manager informed me that only half of the hotel was full and that they had plenty of rooms available. However, I would have to pay for the room again because Reservations.com had not forwarded any money to the hotel. I immediately called their customer service, but it took over an hour to get through to someone. Meanwhile, my wife reserved a room on the same credit card we gave Reservations.com.

The price of the room was $40 higher than the normal rate for that Holiday Inn, which I had stayed at before. The person on the phone told me that it was their last room available, and I didn't want to be late for my meeting, so I left to check in at the hotel. When my wife finally got through to someone at Reservations.com, they told her that the hotel was fully booked and that they had booked us at the Hilton, which was 17 miles away. I am a Hilton Awards member and get government rates, so I would never pay $187.00 for a room when I can get it for $67.00. I would never have agreed to this arrangement, and the company did not even try to contact me about the switch to a cheaper hotel.

I ended up paying $123.00 for the room, including taxes and fees, and the company issued an immediate refund after Visa threatened to file charges. The fraud department of my bank also called them because they posted four charges of $19.99 with no explanation of what they were for. Any charges should have been included in the room rate.

The manager of the hotel confirmed that they were not even close to being fully booked when a Reservations.com associate called them. I also joined the Holiday Inn Awards Club, which now accompanies my Hilton and Marriott memberships.

My advice is to never use this service. It is very dishonest, and they will mislead you into thinking that you are booking directly with the hotel. They also charge higher rates than the hotel's normal rates. It is not worth the hassle and stress that comes with dealing with this company.
My Experience with Reservations.com: Frustration and Resolution
I recently had an experience with reservations.com that left me feeling a bit frustrated. I was planning a trip to Alaska and wanted to book an extra night at the first hotel on my tour. I searched online for the hotel and thought I had found their phone number, but it turned out to be reservations.com.

The representative I spoke with had a bit of an accent, which made it difficult for me to understand him at times. He assured me that he had taken note of my request to stay in the same room on the tour and the extra night. However, when he quoted me the final price, I was surprised to see that it was almost $50 more than what I had seen online for the same room. He explained that there were fees and taxes, but I was only seeing about $13 in taxes online.

Feeling frustrated, I decided to book the room online at the cheaper rate. However, when I received the confirmation email, I noticed a $14.99 service charge that the representative on the phone had never mentioned. I called reservations.com to cancel the reservation and spoke with a representative who said they would not refund the service fee. I asked to speak with a manager and was told I would receive a call back, but it never happened.

I decided to email customer service and received a quick reply that they would get back to me. A few hours later, I received another email saying they would refund everything except the service fee. I explained that the representative had never mentioned the fee and hoped they would do what was right. The next day, I received an email saying the service fee would be refunded, and it was posted to my credit card the following day.

While I was frustrated with the situation, I was grateful that reservations.com ultimately did the right thing. It was important to me that they were transparent about all fees and charges, and I was glad they refunded the service fee. I had read some negative reviews before contacting them, but I encourage other travelers to remain calm and polite when dealing with customer service issues. It's important to stand your ground and fight for what you know is right. Good luck to others!
Reservations.com Review: Total Rip-Off Scam - Avoid at All Costs!
I gotta say, Reservations.com is a total rip-off. I mean, if I could give them a big fat ZERO, I would. They're just out to scam people and take their money.

So here's what happened to me: I thought I was booking a 5-night stay at a Marriott Hotel in Ft. Bragg, CA, but it turned out to be Ft. Bragg, NC. My bad, I know, but when I called Reservations.com to fix it, they basically told me tough luck. They said it wasn't their problem and that I was out of luck. I had paid $808 plus their $19.99 fee, and I couldn't afford to just throw that kind of money away. But they didn't care. They said there was a NO REFUND POLICY, even though my reservation was for three months from now.

When I tried to cancel my reservation, their recording told me to push 1 if my arrival date was more than seven days away, or push 2 if it was within the next seven days. But then it told me to wait until seven days before my arrival date to call back. That's ridiculous! I'm being charged interest on my credit card for this purchase, and it's not fair to make it impossible for me to get a refund.

So I called my credit card company, but they couldn't cancel the charge because Reservations.com's confirmation said the reservation was non-refundable. I was stuck.

But then I called the Marriott Hotel in Ft. Bragg, NC, and the general manager, Michaela Stevens, was amazing. She called Reservations.com with me and spent 30 minutes on the phone to straighten things out. And guess what? Reservations.com finally agreed to refund my money (minus their stupid service fee). But I never would have gotten my money back if it weren't for Michaela Stevens. She was shocked at how Reservations.com treats its customers.

And get this: the Marriott Hotel in Ft. Bragg, NC, has a 72-hour cancellation policy, not a NO REFUND policy like Reservations.com claimed. They lied to me!

I hope this review helps someone else avoid getting ripped off by Reservations.com. I've been booking hotels and flights online for over a decade, and I've never had an experience like this. It's just not right.

UPDATE May 2021: I finally got my refund (minus Reservations.com's cancellation fee) after SIX MONTHS. I think the only reason I got my money back is because I posted reviews on this site and the Better Business Bureau. It's just not worth the hassle.
Reservations.com Review: A Scam Website That Misleads Customers
In my experience, I have to say that Reservations.com is not a trustworthy website. I live in Canada and was looking to book a hotel in a Canadian city. When I searched for the hotel name on Google, the first link that came up was Reservations.com. At first glance, the website looked like the hotel's official website, but it turned out to be a scam.

Firstly, the website is designed to look like the hotel's website, which is misleading. It doesn't look like a normal reservations website like Booking.com or Trip-advisor. This is the first scam.

Secondly, the website has a poor rating on multiple sites, and yet it appears at the top of Google search. This is suspicious, and I believe they have paid people to bump them up to the highest position on Google search. This is the second scam.

Thirdly, the website shows prices in $. Not C$, not US$. Just $. This is unusual because every other booking site I've used from Canada (Trip-Advisor, Booking.com) displays the price in C$ for Canadian hotels automatically. This is the third scam.

Fourthly, the price they showed included only the hotel fee. Not taxes. Not their booking fees. No breakdown. Just the daily hotel fee. This is misleading because when people reach the payment input page, they assume the $ shown is the payment amount. This is the fourth scam.

Fifthly, genuine businesses process transactions in the following steps: (a) Inputting payment data on the 'Payment Data Input' page, & Enter, (b) The next page is usually a 'Payment Confirmation Request' page, with a full analysis of total costs, asking for final confirmation. This is the page people review their intended transaction before accepting. Hit Enter. (c) Only after that is the transaction complete, & a 'Payment Confirmation' issued. However, for Reservations.com, there is no step (b). Hitting Enter on (a) completes the transaction, & (c) the 'Payment is Confirmed' is displayed. This is the fifth scam.

Sixthly, it is only on the 'Payment Confirmed' page that one realizes (1) The total is in U$, not C$ and (2) the total costs are far more than what they had shown. This page also says their service fee of U$19.99 is non-refundable. This is the sixth scam.

Lastly, when I phoned in to cancel my booking right after I made it, they informed me that I am cancelling within the penalty period, so I will be charged around U$199 instead of $19.99. This is not fair because in most proper sites, the penalty kicks in if cancelling less than 24 hours before the check-in date. I wanted to cancel nearly seven days before check-in, yet they refused. This is the final scam.

Overall, I am disgusted with Reservations.com. From a short 3-day business trip for one person, which I was tricked to believe would cost me C$300, I am now dishing out around C$550. I would rate them zero or negative stars if I could. They are the sort of sites that make you want to persuade Internet Gurus to add a negative star button.

In my opinion, Reservations.com is a scam website. They mislead customers by not showing the full price prominently before payment and not allowing a Confirmation Request page. I will investigate if it is even legal to do so.
Disappointing Experience with Reservations.com: Hidden Fees and Poor Customer Service
I gotta say, reservations.com is not the best booking service out there. I thought I was booking directly with the hotel, but turns out I was talking to reservations.com. I reserved three rooms for my agency's upcoming business trip using our business credit card, but the confirmation and receipt emails never arrived. When I called back to request them, I was transferred around and around until I was finally put on hold for a whopping 45 minutes!

After multiple calls and transfers, I finally got someone who could check for my reservation and correct my email address. But that's not all - turns out reservations.com charged me a booking fee of $14.99 for each room reservation, which I had no idea about until I saw the charge on my agency's credit card statement. When I called back to request a receipt for the booking fees, I was transferred around even more until I was told that reservations.com doesn't have a phone number and I could only communicate with them online or by email.

So began a series of frustrating email exchanges where I explained that I needed a receipt for each booking fee charge, but was given excuse after excuse as to why they couldn't fulfill my request. Finally, after sending them a screenshot of my credit card statement, they sent me the receipts - but without the booking fee charges! It took even more emails and escalations to finally get the receipts with the charges included.

Overall, my experience with reservations.com was a headache and a half. I learned my lesson to always confirm who I'm talking to and booking with, and I definitely won't be using reservations.com again. I just hope that when my agency's people arrive at the hotel, everything will be in order.
Terrible Experience with Reservations.com: Misquotes, Price Changes, and Poor Customer Service
I gotta say, I had a pretty bad experience with reservations.com. Like, seriously, it was the worst agency EVER. I'm not even kidding, they're a bunch of scammers.

So, here's what happened. My friend Alana called me up to tell me about this great deal she got on a one night stay at Comfort Inn hotel. She was quoted $111.00 an evening, which sounded pretty good to me. I needed to book three hotel rooms for a big party, so I called up reservations.com to make the arrangements. And let me tell you, it was a total disaster.

The guy I spoke with on the phone was completely clueless. He misquoted me several times, put me on hold for ages, and had no idea what he was talking about when I asked him questions about the hotel. It took me seventeen minutes just to book two rooms, and during that time he kept changing the prices on me. I asked him for the Canadian price, and he told me $130 for room one, $130 for the second room, and $145 for the third room. I wrote those prices down and messaged my friends to let them know.

But then, over the next fifteen minutes, he kept putting me on hold and taking forever to get back to me. I asked him what was taking so long, since I didn't have any special requests or anything. Finally, I told him to call me back when he had a confirmation number for the third room.

When he called me back (for the third time!), he gave me three confirmation numbers and told me the total for all three rooms was $361 Canadian. But then my bank called me to say there was suspicious activity on my card, and when I asked the guy why the price had changed, he said he hadn't included taxes. I asked him how there could be an additional $50 PER ROOM in taxes, but he didn't have an answer. He said the third room was saved but not paid for, because my credit card wasn't going through.

At that point, I asked to speak to a supervisor. I'd been on the phone for over an hour just trying to book these rooms and get confirmation numbers, and the prices had changed multiple times. When I finally spoke to the supervisor, all she said was sorry and that she'd listen to the phone calls.

But then, when I checked my bank records, I saw that I'd been charged $423 Canadian, not the $361 I was quoted. I called reservations.com back to complain, and they told me to just wait 5-7 business days for the charges to be refunded. Like, seriously? That's all they had to say? And when the supervisor asked for the confirmation numbers, she could only find two of them. So the guy hadn't even completed my booking properly.

I was so fed up with the whole thing that I called back to cancel the bookings. In total, I was on the phone for over 2 and a half hours. How is that even okay? Why was I mistreated like that? And why is there no accountability at reservations.com?

Honestly, if this is how they run their company, I'm going to tell everyone I know not to use them. I feel like I was scammed on so many levels, and I was never offered any support or help with any of the issues I had. It was a complete nightmare, and I hope someone at reservations.com takes responsibility for what happened.
Unleashing the Power of Creativity: A Review of 'The War of Art' by Steven Pressfield
WORST EVER! Thought I was making a reservation with the hotel direct... to my surprise it wasn't. I was also VERY surprised to have the full reservation charged to my credit card. I carefully reviewed the cancellation policy before I made the reservation as well as on the reservation confirmation. BOTH CLEARLY STATED the reservation was 100% refundable (see below). Once I learned the reservation was NOT made directly with the hotel I tried cancelling on line it told me NONE of the reservation was refundable if cancelled which as you can imagine was extremely concerning! I then called the reservation # and spoke to the same lady with the very strong accent... she told me she needed to review the cancellation policy, which was very strange! Why would an employee of reservations.com need to read a cancellation policy, are they not all the same? I then told her I had a copy and she said that didn't matter, she needed to read and I would experience a period of silence! Well it was a very long period of silence, I could have read a book in the amount of time it took her. She finally came back and told me my reservation was 100% NON-refundable! I again explained that I read the cancellation policy at the time I made the reservations, and also had the actual reservation confirmation which THEY (RESERVATIONS.COM) send me and it clearly stated no change or cancellation fee if cancelled by the date specified (see below). She then told me to call the hotel directly, which I knew would not benefit me at all, as they will refer me back to where the reservation was originally made. I demanded to speak with a supervisor, he finally came on the line and he too told me his records show its 100% non-refundable. I asked several times, why the reservation confirmation I have states differently and he told me he has no idea. He finally said he would need to call his support team, I asked who that was & he said a company higher than him! WTF I THEN asked if he worked for reservation.com and he told me yes I work WITH them. I said that wasn't my question, my question was "do you WORK FOR reservations.com"... I also told him the call was being recorded. He continued say WITH. Such a scam! I then asked if he had a copy of my reservation and confirmation in front of him. He said YES, I asked why didn't he just review that in the beginning. I insisted that he read out loud what the cancellation policy stated on my confirmation in front of him... He reluctantly read it to me (see below). After he finished reading I asked him why there was ANY question at all regarding my reservation being fully refundable, he told me that's NOT what his records show and that his records show its 50% refundable. On a positive note they went from 100% to 50%. Mind you... my total was $16,218 PLUS their $14.99 for a grand total of $16,232.99. You can see why I was SO careful reviewing the cancellation policy before making the reservation! After nearly 25 minutes he came back and said they agreed to make an exception due to conflicting information on their website! I didn't have the energy to ask what he meant by that, as the only conflicting information was the information he supposedly was reading in front of him. After 67 minutes and 38 seconds I finally received cancellation confirmations for all 5 rooms. He reassured me the credit would be processed in 10-15 business days. He also told me he was willing to credit me back the $14.99 for MY confusion! I don't get it! I confirmed his first name, when I asked for his last name he told me they are not allowed to give last names. I then asked for some other proof I spoke to him and he gave me his employee # (FRANK - EMPLOYEE # 63058). After spending 67 minutes and 38 seconds of my life, which I will NEVER get back, on the phone with the most corrupt individuals I can understand why they wouldn't want to give their last names, they are worried someone will find them! I wouldn't recommend reservations.com to my worst enemy! I CAN'T believe the Federal Trade Commission nor Better Business Bureau hasn't anything to put these crooks out of business!

================================================================
Following is a cut & paste of the cancellation policy I took from my hotel reservation confirmation as well as my entire copy of my hotel reservation to prove this nightmare REALLY happened and is NOT 'Fake news'!

Hotel Cancellation Policy
We understand that sometimes your travel plans change. We do not charge a change or cancel fee. However, this property (Hyatt Regency Baltimore Inner Harbor) imposes the following penalty to its customers that we are required to pass on: Cancellations or changes made after 4:00 PM ((GMT-04:00)) on Sep 8,2018, or no-shows, are subject to a 1 Night Room & Tax penalty. The USD 14.99 fee included in the total is non-refundable. We do not charge any additional change or cancellation fees. The room rates listed are for double occupancy per room unless otherwise stated and exclude tax recovery charges and service fees. Any partial hotel stays is subject to be charged for the full reservations amount.
===============================================================
Congratulations Lisa, you are on your way! Your hotel room reservation at Hyatt Regency Baltimore Inner Harbor is confirmed.
Your reservation details are below.
Guest Details
Name: Lisa
Contact Email:
Reservation Details
Booking Status: CONFIRMED
Reservation Number: R543
Itinerary Number: [protected]
Check-in Date: Monday, September 10,2018
Check-out Date: Tuesday, September 18,2018
Hotel Details
Hyatt Regency Baltimore Inner Harbor
300 Light Street
Baltimore MD 21202
US
Room Details
Room 1:
Room Type: Room, 1 King Bed, Harbor View
Guests: 1 Adult(s), 0 Children

Room 2:
Room Type: Room, 1 King Bed, Harbor View
Guests: 1 Adult(s), 0 Children

Room 3:
Room Type: Room, 1 King Bed, Harbor View
Guests: 1 Adult(s), 0 Children

Room 4:
Room Type: Room, 1 King Bed, Harbor View
Guests: 1 Adult(s), 0 Children

Room 5:
Room Type: Room, 1 King Bed, Harbor View
Guests: 1 Adult(s), 0 Children

Please note: Preferences and special requests cannot be guaranteed. Special requests are subject to availability upon check-in and may incur additional charges.
Payment Details
Room Sub Total: 13062 (excluding taxes and fees)
Taxes & Fees: 3156
Sub Total: 16218
Service Fee: 14.99
Total: 16232. 99 (including taxes and fees)

We have charged your credit card for the total amount of this reservation. All prices are displayed in $ USD. The charges to your credit card were made by Travelscape LLC & Reservations.com
We have charged your credit card for the total amount of this reservation. All prices are displayed in $ USD. The charges to your credit card were made by Travelscape LLC & Reservations.com
Hotel Cancellation Policy
We understand that sometimes your travel plans change. We do not charge a change or cancel fee. However, this property (Hyatt Regency Baltimore Inner Harbor) imposes the following penalty to its customers that we are required to pass on: Cancellations or changes made after 4:00 PM ((GMT-04:00)) on Sep 8,2018, or no-shows, are subject to a 1 Night Room & Tax penalty. The USD 14.99 fee included in the total is non-refundable. We do not charge any additional change or cancellation fees. The room rates listed are for double occupancy per room unless otherwise stated and exclude tax recovery charges and service fees. Any partial hotel stays is subject to be charged for the full reservations amount.
Check-in Instructions
Know Before You Go The seasonal pool will be open from May to October. Children 17 years old and younger stay free when occupying the parent or guardian's room, using existing bedding. The property has connecting/adjoining rooms, which are subject to availability and can be requested by contacting the property using the number on the booking confirmation. Fees The following fees and deposits are charged by the property at time of service, check-in, or check-out. Breakfast fee: between USD 20.00 and USD 100 per person (approximately) Self parking fee: USD 30 per day (in/out privileges) Valet parking fee: USD 42 per day (in/out privileges) Pet fee: USD 100.00 per pet, per stay Rollaway bed fee: USD 25.0 per day The above list may not be comprehensive. Fees and deposits may not include tax and are subject to change.
To view or cancel your reservation or if you need help regarding your booking, please visit http://support.reservations.com or call ***090

Thank you,
Reservations.com Support Team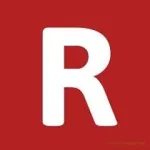 Reservations.com

contacts
We are here to help
A 19-year track record of successfully managing customer reviews
Our team of experienced professionals handles each review with individual care
Honest and unbiased reviews
Last but not least, all our services are absolutely free