Renault
-
Petrol,lies,car jack and car balance/alignment
Helo

My name is lucky,I had reported my car since day 1 I had received it that it comes without petrol,and it doesn't have jack on its package.And also the car wasn't balancing, when it moves its like it doesn't balance fine.I told one of the consultant and promise to fix it but even now he doesn't fulfill his promises, so can you please help me

[protected]@gmail.com

[protected]
Renault
-
Megane Car 2019
Dear Renault Support Team,

I am raising my complaint to you and hope it will grant your consideration, I own a Megane car 2019, has run only for 49,000 km, I bought it in Oct 2018, about a month ago the AC started to perform low and not cooling, it was checked during my last service this week and unfortunately I was told the all the parts of the AC has to be changed of cost around of 1200 BD , in fact, the car was used in total for less than 2 years as during Corona it was not used much and it is clearly proved by the km consumed which is only 49,000.

Frankly speaking this is considered a manifacturing defect of the car as a car with the age of fewer than 4 years to have this big defect, would be expected of a car running for 10+ years not for less than 4 years with minimal use.

I am a loyal customer of Renault as this is not my first car, secondly, I always keep the service in the Renault service center.

I would appreciate your support to have it fixed under the warranty as I mentioned earlier that it is a new car and the issue was not caused due to miss use.

Thanks.
Renault
-
Renault Kiger Turbo Zen - Maps on Android Car Play
Since I bought the car and received it the Renault Maps does not work. It is now unacceptable as I have to use my phone's Google Maps. Today the 16 July 2022 in Pretoria I had to pull over just to activate Google Maps on my phone to get the right direction and in the process a car drive past and pick up a stone that hit the right rear back window and shatter the glass. The only thing that kept the window from falling out is the smash and grab. I was at Middelburg Renault on 15 July 2022 where a consultant said they must send in my vehicle because they can't resolved the problem. It could have been prevented if my maps was working on Android Car Play as I can't use it because it is not compatible
Desired outcome: I want the Renault Maps fix on my Android Car Play in the car and replace my right rear window with the smash and grab
This review was chosen algorithmically as the most valued customer feedback.
Recently as a loyal and longstanding customer of Renault brand I experienced, again a procedure of buying a new vehicle from you. I would therefore like to share some of my much deliberated views which will, I believe, benefit you and if considered, improve customer experience throughout your network of showrooms. I have bought my first Renault vehicle...
Read full review of Renault
Renault
-
Frustrated Renault customer - Egypt - Kattmya center
Dear Renault team

This is to express how so frustrated the situation is when I take my car to the official maintenance center and I get the following

- had to leave my car for 5 days because the spare part wasn't available! I had to pay hell of money on uber let alone the inconvenience because the center doesn't have the spare part

- Not only that you wasted 4 days, but going to take my car now I found it as shown in the picture!

What kind of service and care is this from a big and global name like Renault!

I am taking this viral on all platforms and will wait for an immediate action on this

Please call me on +[protected] for further details
Renault
-
Spares delay
I am C.GNANASIGAMANI from Udumalaipettai, My Duster car was hit by a rear end and I went to the Renault service in Coimbatore Peelamedu and ordered parts of the vehicle and left with an advance of Rs.20000 at 05/04/2022 , The Renault service said parts of the vehicle had still not yet arrived, All these days I do not drive unless the parts of my vehicle have arrived. Please quickly source this spares parts, I cannot be this long without my vehicle
This review was chosen algorithmically as the most valued customer feedback.
I would like to place a complaint towards Renault, as I have been sold a brand new van that is faulty under par and no one is willing to solve my issues and moreover they revoke my warranty. Complaint Matter: February 2021 I bought a brand new Renault van for work (nationwide Courier Company). In the first weeks of my purchase, the van battery went down...
Read full review of Renault
Renault
-
Renault captur radio
Hello i bought a renaulst captur before 3 month , after 2 weeks my radio stopped wprking , and the garaze in cyprus told me that they will change it as it was not my fault.

They even told le that they will need 2 weeks to get it as they didnt have stock

After 3 month , no radio and no contact from renault offices here in Cyprus .

Its like they dont evrnt care about it
Desired outcome: Radio and provide indemnification
Renault
-
Inadequate customer service, Bilton way, Portsmouth
We recently put 1 of our company vans in for service HN16 NDJ on 31/03/2022 and only recieved it back on 12/04/2022. The van initially went in for a gold service. The booking in was fine but I have several points from there that are just sub satisfactory.

. Tom the receptionist called me after the health check video was carried out by the technician, which I watched prior to the call. The technician suggests that the breaks be replaced. On the phone Tom says so your breaks are definately reccomened needing changing. I then asked if they need changing or are recommended and within the working limits. He then said the same answer. When I eventually said stop with the sales talk and give me a direct answer, his response was oh I dont no I havent seen the video. This was not on as he was practically telling me that the breaks need changing but did not actually have any confirmation himself and when confronted didnt even have the details.

. Vehicle needed extra attention as the service light was on. thats fine. however this did not get looked at until the following Tuesday. (monday and tuesday there technician was off for unforseen circumstances). I totally appreciate everyone has a private life outside of work. However the fact that they are short staffed for technicians, which they are as I saw a sign saying technicians wanted. Its not adequate. We have taken the van to the main dealership, paying a premium price to expect a premium service.

. Could not diagnose the fault with the van. Further inspection was required and it got to the point where the engineers did not no what the fault was for the light to go off and had to do trial by error. By chance they replaced the service light and it subsequently went.

. Commuincation was terrible. Most times I had to ring direct to get an update on the van even after they said they would ring first thing in the morning with an update. I would call at abtou 14:00 and they had just started working on the van.

. We went 12 days without a van mainly because you had no technicians. This has cost the company money.

. On pickup I explained to Tom that I was obviously not happy with the service and asked if it was possible to get some financial discount. He said thats not possible. I then asked to speak to the manger. He said thats not possible at the moment. I then said well then get me renaults details so I can email them. He got me a sheet with your number on that was it.

Overall there are just to many pick up points for a premium company to be getting and I would some reinbursment from the bill as the service was well below par.
Desired outcome: financial compensation/ deduction of paid bill
Renault
-
Faulty engine
In 2021 October I bought a brand new Renault Triber t woodmeat dealership . The car stopped on the way with heating challenge . We took the car to the nearest dealer which was Renault @the Glen . The time the car was there t stayed for 3 months n t home we were using public transport until the car came back because we did not know about the courtesy car option . We got the car for the second time the same thing happened , the car was towed to the Glen Renault , t was then that we were told of a courtesy car which we applied n got ,the car was fixed a new engine was inserted 2 months the line the car heated again for the 3rd time . Abe manager of Renault Woodmead asked us to have the car towed to them , it's been with them for 6 months. They called last WK wed that the car s done the only problem the battery s dying , we need to buy another battery . Also the car s in the garage s t s also faulty because they said the ignition needs to be replaced . Also the disc has expired in their car . We can't use t , we r back to square 1 using taxis n buses when we bought a new car trying to escape all these stories . They gave us the car knowing fully well that t s not roadworthy , n also the ignition needs to be replaced . I do not want this car anymore . Is there anyway that u can take t back . Any time soon l drive t back to Woodmead for the last time , a brand new car broken down 4 times in 1 yr , same problem faulty engine , now they put another engine that consumes the battery n ts my fault . Never to do business with u , never to recommend any 1 to buy to u . In fact l trend this 1 letting the world to know the kind of service that u offer .
Desired outcome: Take ur car , m better off using a public transport ,
This review was chosen algorithmically as the most valued customer feedback.
According to Renault when you buy a new Kwid model you get 2 services free, the 15k and 30k service, for some reason unexplained I had to pay self for the 1st service at Renault Centurion, the 2nd service however was done free by Renault Centurion leaving me confused, I asked them why I had to pay for the 1st service but not for the 2nd one and they had no...
Read full review of Renault
Renault
-
Renault Triber
My car broke down during a trip to Cape Town from Port Elizabeth. The car was towed to Paarden Eiland in Cape Town. They advised that the car broke down due to a faulty spark plug that cracked (which is very strange for a new car). When collecting my car I noticed that there was now a chip on my bonnet which was not there previously. I decided to contact customer care once I arrived home in Port Elizabeth. Its been 3 months since and I have not received feedback. There are numerous emails to Kabelo from customer care and I am not getting a response.
Desired outcome: I would like the chip to be fixed.
Renault
-
Bad service
I took my car to Renault Northcliff for a repair regarding my Timing chain, my car was booked for 22/03/2022 I did however received a call at 10:00 saying they had to strip the engine to identify the problem, 27 hours later on 23/03/2022 at 14:00 I had to phone them because I have not heard anything from them. The reception lady that was quite Sarcastic told me that they were still stripping the engine and that they will tell me when they tell me. I need the quote on the Repairs but it does not seem that they have any urgency as she told me that there are cars that came in on 23/03/2022 for a service that needs 1st priority? My car was booked in before those cars how can they be more important as I am also a client?
Desired outcome: I need a quote on the problem and I need the car fixed?
Renault
-
Renault Oroch 4x4 2020
1-The 4x4 lock has engaged twice while in "auto" yet under good conditions of traction, the condition persisted for perhaps 30 minutes and then resolved by itself. Dealer was mystified.

2- The 4x4 lock (4WD) position engages and provides traction only up until there is even slight slippage on loose surface; after a few seconds of slippage the indicator light (4WD) starts to flash and shortly thereafter the system falls back into 2WD. A 4 wheel drive system that disengages under conditions of slippage is not normal. The dealer is trying to tell me that it is normal, a protection against overheating but, what overheating can happen after only seconds?
Desired outcome: I need the system repaired and the dealer or myself instructed in the repair protocol. I would like the contact details of Renault head office customer service as well.
due to the complete lack of response, I have initiated a consumer complaint with Sernac, the Chilean consumer protection agency. Failing in this my next step is a civil suit against the concession Derco and Renault Chile.
I have also filed a complaint directly with Renault but so far there has been zero response. I would like to add that I have two more options which I can take: 1- a complaint with the Sernac (Servicio Nacional del Consumidor) and if that does not stimulate a response, I can file a lawsuit against the dealer and Renault Chile for selling a defective product and utterly failing to address the inherent defects in their product.

The courts are not generous here like in the litigious USA but there will surely be some repercussions as the media pick up on the irresponsibility of both targeted parties.
This review was chosen algorithmically as the most valued customer feedback.
I bought a new Renault Kiger from Renault Benoni in end of September 2021, I had my vehicle for not even a month, then it started giving me problems, I have made direct contact with Benoni, and they referred me to the closest Renault in my area, which is Brits. I then got in contact with Brits, I took my vehicle in to Brits and the first time they looked at...
Read full review of Renault
Renault
-
After sales service for the replacement of a tyre
I purchased a 2021 Renault Kiger from Renault Woodmead in September 2021. It was fitted with 4 x CEAT tyres. We had a tyre burst on 31 December 2021, and we have been trying to source a replacement tyre to no avail. I want to replace the damaged tyre with another of the same make viz. a CEAT. Renault Woodmead and BRETT PYLE who is the
> SENIOR CONSULTANT - CUSTOMER RELATIONS MOTUS VEHICLES DISTRIBUTOR cannot assist me. I am not getting any joy. Please assist me in my plight to simply replace my damaged tyre with another of the same make/kind. I am unable to drive my vehicle without a spare - the emergency spare is currently replacing the damaged tyre/wheel. Please can you assist me. I am so let down that I feel like returning the entire vehicle to Renault and demanding a refund of my money. If this is the type of problem that I run into with just wanting to replace a damaged tyre with another, heaven knows what kind of service I will get if the vehicle is damaged or if something else broke and had to be replaced. What decent dealership would sell you with a brand new car with wheels/tyres that cannot be replaced by the same kind and type.
Renault
-
Car Repair
My Renault Kwid went in for a Service on 29/12/2021 at Renault Nelspruit, we also had 2 problems that we asked them to look at.
1. The key got a little stuck in the ignition (the lubricated that)
2. There is no 2nd gear, and the just adjusted it so it will work and told me when I came to fetch my car that I must just keep track on whether its doing it again.

But after I got on the big road back to White River it got stuck again, so I phoned the service manager that I was working with and she told me to bring it back. I won't struggle back 15km with a car that I only can use the 1, 3, 4, 5 gears so they had to take it back to the dealership on a Tow truck. My Renault kwid has about 4300km on the clock.

So Tuesday 04/01/2022 they told me I can come collect it again there is nothing wrong with the 2nd gear it works perfect, so my husband went to get it, but first took it for a test drive that he actually never did because the mechanic drove it, and when my husband saw that he skipped 2nd a few times he asked him why, he just never answered. Came back to the dealership and he asked that he wants to drive himself to see if everything's working fine and there was no 2nd gear still, if you somehow bypass the straight down from 1st to 2nd it goes in, but that isn't how a gearbox is supposed to work. So after my husband told the guy that he shouted at my husband that he don't know how to drive.
Desired outcome: Need a car that actually works
Renault
-
Changing transmission solenoids
I purchased a car with 96, 000klm on the clock. After doing the necessary reparations for the car to be registered into my name, I then paid renault to diagnose any and all issues the car had. Apparently renault changed the type of transmission solenoids in the scenic model. Renault has been unable to program the new solenoids. It is their responsibility to make sure that people can purchase parts they require to run the car. I find this astounding that the
Third largest automotive manufacturer in the world cannot send the computer programming necessary to fix this transmission problem. Is it laziness or incompetence? I am on a pension and thought I would buy a reputable make:
Not so sure I did that. What am I to do?
Desired outcome: Send the applicable computer program required to someone in Australia
Renault
-
Strip and quote fee
My Renault Kadjar broke down on Friday and the it was towed to a Renault dealership at The Glen. The service department has advised that I need to pay an amount of R10 000 before they can strip the car open to check where the fault is. My question is why do I need to pay such an amount for the vehicle to be diagnosed. The vehicle is still under warranty. Should they not be requesting that amount from the warranty plan.

I feel like this is a serious rip off and I am not happy at all. I am not going to pay for the
Desired outcome: they need to pay for the strip and quote amount that they asking me to pay
Renault
-
Screen showing all information keeps shutting down for approx 30 seconds after driving the car Captur
Captur with only 500km the screen showing all information keeps shutting down for approx 30 seconds whilst driving losing all the settings such as G P S radio etc.
Renault say there is an update to fix but not yet released in Aust so local dealer can do nothing about the problem
Phone number for customer complaints in Aust ([protected]) says it has been disconnected.
I am in Queensland
To me it is a safety issue as i have moved to a new suburb and rely on G P S and when it loses the information whilst driving means i cannot pullover to insert information again so frustrating. It does not just do it once on small trips it can go off 3 or 4 times.
Desired outcome: For france to release the update for Aust
We are here to help
16 years' experience in successful complaint resolution
Each complaint is handled individually by highly qualified experts
Honest and unbiased reviews
Last but not least, all our services are absolutely free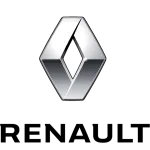 Renault contacts