Reimage Services complaints
8
This review was chosen algorithmically as the most valued customer feedback.
I purchased current order on 3/11/2017 at the advice that my previous order will expire, however, i sent a return mail to uplict to tell the correct expiration date for the new order should be 5/13/2018, instead of 3/13/2018 when i received Puchase confirm letter, because my previous order expired on 5/13/2017, and i sent anothe r2 complain mailto uplick...
Read full review of Reimage Services
Reimage Services
-
computer repair
I contacted Reimage for help in resolving my computer problems. At first they were real cooperative and a technician took control of my computer and seemed to fix the problem for a fee of $150, which I paid with my credit card.. Then a couple of days later he called me and said the diagnogticts that they ran showed that I had several problems and advised that to fix these problems they would refund my initial payment of $150 and charge me $299.00 to fix the problems and that I would have to buy Itunes gift cards to pay for this service. I did as told and bought the cards and when I gave them the numbers on the cards, I was told that they could not get the numbers to go through and that I would have to buy more Itunes cards to pay for the service but that the intitial cards would be refunded to me along with the $150.00. Today when I talked with them regarding my refund I was told that they could only refund an amount of $1000 or more and that I would have to buy another $400 of Itunes cards to get my full $1000 refund. They had set my computer up to where it would not start up without a password and they would not give me the password until my refund was processed. I did as told and bought the additional $400 of cards and gave them the numbers and then was told that they could not get the refund to apply to my credit card and that they would send me a certified check and that I would get it on Monday. I don't know if I will ever get my check or not but it sounds to me like they are commiting a fraud .

I would like someone to help get my refund that I am due.
Reimage Services
-
computer repair not done
In reference to my account #[protected], I see you only refunded the 69.95, I also paid for them to repair the Microsoft problem I was having, & Jaya assured me it would all be taken care of. I till have the same problem, that I also paid 99.99 for, & repairs were not made. They signed into my computer hours after we disconnected, & I had 167 issues on my malware from the, & again on Sunday morning I had another one. It is against the law for them to go into my computer, & I can prove it was all from them. It all shows on my malware 167 issues all from them, I will send it to my credit card company & dispute the charge, because they did not repair what they were suppose to. That is why I asked for a refund, & I told John the tech who was suppose to repair it that I still have, the same issue. He went into my computer & removed the repair icon from my desk top, they do not disappear on their own. So if they do not refund it will all go to the Credit Card company, & they can press charges. T Y Bonnie Correll
This review was chosen algorithmically as the most valued customer feedback.
I called several times on Saturday, 2/25/2017 to cancel my order. At the time I placed the order(2/24/2017) I had already used my virus program and received one error that I was simply needing a driver. Despite that, your site popped up and I fell for it, I scanned my PC and you showed I had even more bad things to be removed. I immediately ordered PC...
Read full review of Reimage Services
Reimage Services
-
Virus protection
Ever since I installed this program I have had nothing but problems with the freezing of my computer. Then it forced me to call an 800 number. The person on the other line had such a strong accent I could not understand him..someone else came on the line and the same problem happened. When I said I could not understand him he HUNG UP on me...I uninstalled the program but it seems like they have hacked my computer..Please refund my money. I am very unhappy with this treatment..Please refund my money

Thank you Judy Galando
Reimage Services
-
My PC was broken because of this software
I bought the software from Reimage Software and its price was $25, 99. I received the key and installed the software, and only after that I switched on the scan. This software found too many errors in my computer and when it tried to eliminate these errors, my computer died. I had 30 days money back guarantee and when I explained the problem to the seller, he said that he would refund me. But 10 days passed and I still didn't get money on my account.
Reimage Services
-
Company doesn't provide any services or good products
I purchased a product from www.reimageplus.com. The price on the website was $25.99 and these thieves took $39.99 from my account. I only found out about it on the next day, when I checked my account. I decided to open the program, but after installation it asked to provide the key, which I of course haven't received. It was the last straw, so I sent the email and asked for the full refund. After that no news from the seller. The website is real scam and the worst services I have seen before.
Reimage Services
-
They removed my stuff from the computer
I got email from the website www.reimageplus.com. They informed me that my computer was harmed and they offered their services, and I provided them access, but after several hours I found out that they deleted almost all my info from the computer. After that I tried to reach them, but it was useless. No one replied. I wonder if there are other people, who had the same experience. Can you provide any good piece of advice?
We are here to help
16 years' experience in successful complaint resolution
Each complaint is handled individually by highly qualified experts
Honest and unbiased reviews
Last but not least, all our services are absolutely free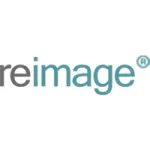 Reimage Services contacts