Newest PetCareRx reviews & complaints
PetCareRX
Unfortunately my issue seems to be just like a lot of other peoples so the chance of getting a refund is looking slim.

I placed an order for prescription dry cat food on 2/26/23, I got a shipping notification the very next day which was really fast in my opinion. I usually get my orders within 2-3 days and this time I didn't but I know things with the mail are still kind of slow so at that point I just tracked my order. I should've known something was wrong sooner because only the shipping label had been created but whatever I let it go to see if it would work itself out.

It's now two weeks later, two unanswered emails and two phone calls later and no one has an answer as to why my package hasn't shipped yet, it's apparently a mystery and someone will get back to me with an explanation. Of course no one has gotten back to me and when I asked for a refund they can't give me one because it's marked as shipped. I just went on the site to see if the same exact prescription food I ordered was sold out and it's not. I could theoretically order it again right now no problem but for some reason my package is still just sitting there.
Desired outcome: I want a full refund because my cats ran out of the food in question a week ago and I had to buy it elsewhere so now I don't need the order at all.
NutriSource Woodlands Select
All I wanted was a replacement bag for my brand new bag of 30 lb dog food that I just purchased from them. I have been using them for months. I opened the bag and there was yellow meal moth worm on the food. That evening I reached out to them, a few days had gone by and no response. Finally after a few emails I received a response and they asked for a picture. I totally get wanting a picture. However, my main concern was finding food for my dog that morning, throwing the bag away and still making it to work on time. I have reached out to them a total of six times and still not received a repsonse. They do not answer their live chat- it just disconnects you automatically. They do not answer their phone and they just do not respond to a single email. I absolutely do not want a replacement bag. All I want is a refund as I have found another supplier. It was a wonderful service, but their customer service is absolutely awful.
Desired outcome: Refund of my purchase
Erin
Do not buy from this company. I canceled my order before it shipped since my dog had passed away. They are useless and told me that they can not do anything about it. Customer service is beyond rude and said I could send the dog food back to them at my expense? Umm no I don't think so this is not the first time. My bank account was charged on 1-19-23, I tried to reach them through live chat and it said not available and gave me the email to their customer service for issues and orders, so I emailed them right away. They never responded to my email and then shipped my order that night and responded today 1-20-23 telling me I can return 4 large bags of dog food weighing over 30 pounds each back to them at my cost.
Desired outcome: I want my money back that was stolen out of my accounts. My pet passed away and this is how they do their people. I also sent out an email and tried to get on their live chat and it says no one available and gives the email address
Is PetCareRx legit?
PetCareRx earns 91% level of Trustworthiness
SAFETY NOTICE: ComplaintsBoard has analyzed PetCareRx and determined that it has perfect credibility and is completely trustworthy, with a legitimacy rating of 91%.
We found clear and detailed contact information for PetCareRx. The company provides a physical address, phone number, and 2 emails, as well as 3 social media accounts. This demonstrates a commitment to customer service and transparency, which is a positive sign for building trust with customers.
A long registered date for petcarerx.com can be seen as a positive aspect for PetCareRx as it indicates a commitment to maintaining the website and its domain name for a long period of time. It also suggests that the company is organized and has taken steps to secure its online presence.
The age of PetCareRx's domain suggests that they have had sufficient time to establish a reputation as a reliable source of information and services. This can provide reassurance to potential customers seeking quality products or services.
Petcarerx.com has a valid SSL certificate, which indicates that the website is secure and trustworthy. Look for the padlock icon in the browser and the "https" prefix in the URL to confirm that the website is using SSL.
Several positive reviews for PetCareRx have been found on various review sites. While this may be a good sign, it is important to approach these reviews with caution and consider the possibility of fake or biased reviews.
We looked up PetCareRx and found that the website is receiving a high amount of traffic. This could be a sign of a popular and trustworthy website, but it is still important to exercise caution and verify the legitimacy of the site before sharing any personal or financial information
However ComplaintsBoard has detected that:
While PetCareRx has a high level of trust, our investigation has revealed that the company's complaint resolution process is inadequate and ineffective. As a result, only 11% of 9 complaints are resolved. The support team may have poor customer service skills, lack of training, or not be well-equipped to handle customer complaints.
PetCareRx's website has revealed that it is not properly optimized for search engines. This could be a red flag indicating that the company is attempting to hide its activities from the public.
Our Verdict: PetCareRx is highly recommended company, but beware of poor customer service. Their 11% Resolve Complaints rating is a cause for concern. We advise using their services securely and reviewing complaints beforehand.
Order #[protected]
I purchased 2 cases of Hills Science Canned dog food from your company on 1/3/2022. When I opened the cases all the cans were dented at the seams making them unusable, even worse, the cans had split open and they were full of mold. Those cans were shipped from your company like this. I called your customer service and spoke with a lady, she gave me her cell number and told me to text a picture of the moldy and dented cans, which I did she said a manager would get back to me. No manager got back to me. Your customer service is the worst I have ever delt with. 85.00 into the trash can. I told my family and friends about my experience with your horrible service. I hope that has influenced them to not purchase from you as I will never either.

Unsatisfied Customer,

Debra Barton
Desired outcome: I hope other people read this review and chose another company to purchase from.
Order cancelled & they kept my money!
I had been buying items for my pets from PetCareRx for several months, using PayPal to pay, with no issues. I placed this last order on Jan 30, 2021. On Feb 1, 2021, I received an email from them stating that the order had shipped. Then, on Feb 2, 2021, I received an email stating that while trying to process the order for shipping, the method of payment on file has declined. I checked my PayPal account, and the payment shows as being completed on Feb 1, 2021. I also checked my bank account, and the money has been removed from my account by PayPal. I called PetCareRx, as instructed in the email, and spoke with a rep (I will be polite & not mention the name here). She claimed that the PayPal payment was declined and that they do not have payment. Even though I explained to her that it shows on my PayPal account as paid, she says that they cannot ship it without payment. I then cancelled the order, which she agreed to. I asked for a cancellation confirmation number, but she said it was not ready yet, it would be emailed. I never got that email & ended up having to look my order up on the website to see that it had really been cancelled. I also insisted that my money be refunded, but she said I'd have to check into that myself with PayPal.
Looks like I will end up having to file a dispute against PetCareRx with PayPal, and of course that takes time on their part.

I sent PetCareRx an email on Feb 7, 2021, inquiring about my refund. I finally received a response 2 days later. This time the rep did confess that on Feb 2nd, my cancellation was approved by a supervisor & the refund was approved by accounting. This rep said I'd have to get my refund from PayPal myself.

A customer should NEVER have to do this much follow up to get a refund for items that PetCareRx refused to ship even though it WAS PAID IN FULL when placing the order! This whole situation is shameful & PetCareRx has lost this customer. I want my stolen money back in my account NOW. It is starting to look as if PetCareRx is using various tactics to hang onto money that belongs to someone else.

After this happened, I have ordered the items for my pets from other companies, also using PayPal, with no problems at all.
Desired outcome: Send immediate full refund of $55.64 back to my PayPal account.
Clarification: I should not be expected to get my money from PayPal, when even PayPal says PetCareRx has my money.
They simply did not care
I'm very disappointed with PetCareRx, their customer service is absolutely horrible. I ordered some meds from this website and later they contacted me and said that my order was cancelled because they were not able to charge my card. I contacted my bank and they said that there was nothing wrong with my card.
I called PetCareRx and asked them to try again. They refused and said they had some other things to do! I was shocked to hear that! That's not a good way to treat a customer! They simply did not care about me.
Additional $680.00 for insurance.
I had contacted PetCareRx.com about getting a Siberian Husky puppy as our new family pet. They insisted they would wave an adoption fee as long as we paid the transportation fee of 195.00. After they had received my money they then asked for an additional $680.00 for insurance.
Horrible customer service
I ordered medication for my two dogs. Somehow Petcare Rx switched the orders which caused my vet to deny the order. Instead of contacting me about the issue, Petcare Rx did nothing. They sat on my order while they had my $100.00 in their hands. When I called as a follow up to see why I hadn't received the order they finally explained that the vet had denied it but that they had recently gotten the order straightened out, however, they still hadn't shipped it. I explained that the medication is very important for one of my dogs and asked that they expidite the shipment. I was told that they would do this but only if I paid an additional $20...for THEIR mistake.

The customer service reps were awful - I might as well have been talking to a wall. They had no interpersonal skills or ability to speak as a rational human being. Everything they said was highly scripted - one of the reps actually had difficulty reading her script and kept tripping over her words causing her to re-read her scripted reply to me.

I will never use Petcare Rx again and will tell everyone I know not to use them. (P.S. I operate a dog daycare so have access to many pet owners).
The complaint has been investigated and resolved to the customer's satisfaction.
scam
I had used Pet Care RX thinking that I was getting a great deal on my dog's medications, but little did I know that I was being charged for a service from completesavings.com which I never authorized or knew I signed up for! Months later, after looking at my credit card bill I was being charged for 12.00 a month for this completesvings.com. WHen I called that 1-800 number I was told I had signed up for the service when I placed my order with PetCare RX. I was never notified by email or mail of any benefits from this completesavings.com and was very upset. OF course, neither company admits to anything shady or wrong, so I am out about 50.00. It is my fault for not being more careful when looking at my credit card bills.

BE careful who you give your credit card info to online! I learned my lesson
Resolved
The complaint has been investigated and resolved to the customer's satisfaction.
Collect Your Trust Badge
Be recognized for outstanding customer service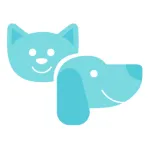 PetCareRx

contacts
We are here to help
19 years' experience in successful complaint resolution
Each complaint is handled individually by highly qualified experts
Honest and unbiased reviews
Last but not least, all our services are absolutely free