OnPoint Warranty Solutions Customer Reviews
3
Rate your recent experience
Pros and Cons of OnPoint Warranty Solutions: A Review Breakdown
OnPoint Warranty Solutions has received mostly positive reviews from customers and industry experts alike. Customers have praised OnPoint Warranty Solutions for its exceptional customer service, comprehensive warranty coverage, and user-friendly online portal. The company has been commended for its fast response times, knowledgeable staff, and ability to provide quick resolutions to issues.

Industry experts have also praised OnPoint Warranty Solutions for its industry-leading approach to warranty coverage. The company has been recognized for its ability to adapt to changing market conditions and deliver customized solutions to its clients. Experts have also noted OnPoint Warranty Solutions' commitment to sustainability and its use of technology to streamline its processes and improve the customer experience.

Overall, OnPoint Warranty Solutions has established itself as a top warranty provider, delivering innovative solutions that meet the needs of its clients and their customers. With its exceptional customer service, industry-leading coverage, and innovative approach, it is no surprise that OnPoint Warranty Solutions has received such positive reviews.
Won't answer my Claim on Samsung Refrigerator
I have a new Samsung Bespoke refrigerator. I bought it as is at a scratch and dent store. I worked fine for about a month and has since stopped cooling.

I filed a claim and they sent out a technician who said he could not diagnose the problem and has no access to parts for this model even if he knew what was wrong. He wrote a report saying as much. OnPoint says they never received the report and are "investigating." then said that the parts are being ordered but can't say when they will arrive.

But hold on, the tech never identified a problem. How do they know what parts to order? I believe they are lying to me.
Scam - Stay away
Worst customer service I've ever dealt with. Denied coverage on a table, grasping at a technicality on me using the word "i think" when mentioning the damage to the table.

Requested they check the call logs, I was told that would be done in a few days and I'd hear back from an agent. Never happened. Called a month later and got a new rep who apologized and said no one ever even looked at the recorded call logs, but she did tell me she thinks I would have my claim reversed in my favor, and that i'd hear back from them in 2 days at the latest. Another week goes by and nothing from these guys.

Absolute headache dealing with Guardian/OnPoint. NEVER buy the warranty, and never work with this company.
Unreliable service
I am appalled by this service. I purchased the additional warranty coverage for a sectional sofa because I was told that the coverage was reliable. I rarely add these types of coverages for fear that they are a scam. Turns out I was right. After submitting a claim with corresponding photos, my claim was denied because they argued that my damage was a "tear" (which is not covered) and not a "rip" (which is covered). I now find myself in the sad position of having to learn the difference between a tear and a rip, which to me is nothing other than semantics. It bothers me to think about the number of people daily who are purchasing additional coverage on furniture only to find out that they threw their money away. Especially when the sales personnel are incentivized to upsell these services but are unaware that the coverage they are selling in good faith is basically a scam.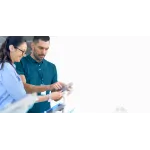 OnPoint Warranty Solutions

contacts
We are here to help
A 19-year track record of successfully managing customer reviews
Our team of experienced professionals handles each review with individual care
Honest and unbiased reviews
Last but not least, all our services are absolutely free