Octapharma Plasma Customer Reviews
11
Rate your recent experience
Pros and Cons of Octapharma Plasma: A Review Breakdown
Octapharma Plasma is a company that is focused on collecting and providing high-quality plasma to help in the treatment of a range of medical conditions. Reviews of the company have been overwhelmingly positive, with customers praising Octapharma Plasma for its professionalism, cleanliness, and friendly staff.

One of the most commonly cited positive aspects of Octapharma Plasma is its cleanliness. Many customers have noted that the facilities are clean and well-maintained, with proper measures in place to ensure that donors are safe and comfortable. Additionally, staff members are often lauded for their professionalism and friendliness towards donors.

Another positive point that is frequently mentioned in Octapharma Plasma reviews is the speed and efficiency of the donation process. Many donors have noted that Octapharma Plasma is able to quickly process their donations and provide them with compensation in a timely manner.

In terms of compensation, customers are also pleased with the amounts offered by Octapharma Plasma. Donors report feeling fairly compensated for their time and effort, which ultimately helps to encourage them to continue donating plasma to the company.

Overall, Octapharma Plasma reviews are overwhelmingly positive, with customers citing the company's cleanliness, professionalism, and efficiency as some of its most impressive features. If you are considering donating plasma to Octapharma Plasma, rest assured that you can expect a positive experience.
Unfair business practice and retaliation
I've been donating for a couple of months and started to pick up the extra cash no it goes against my religious beliefs to give out my bodily fluids to scientists to play with. But because of the economy because of my economic standing unfortunately I have to donate. All because I noticed a discrepancy in the system that a donor who came in 5 to 10 minutes after me got to be seen before me and this happened on multiple occasions. So I decided to bring it to corpus attention calling the customer service line and doing the complaints. I was promised to follow it by corporate within 24 hours and because a week has lapsed I decided when I go into donating to ask the attending director. That individual gave me the death stare so I decided to complain against him however upon my return to donate I was no longer able to donate. Major coincidence I think not America is unfairly dealing with their consumers and customers and because they haven't been sued they think it's okay to do while I'm here to tell you I will fight for what was done to me cuz now I was not able to pay my phone bill so regardless while Wolfgang Marjorie gets to make $600,000 and you're a German billionaire and in America on land that was stolen for my ancestors making make sense.
Review of Octapharma Plasma: A Reliable & Enjoyable Source of Extra Cash with Amazing Staff & Perks
Octapharma Plasma is such a fantastic place! I can't express how much I love going there for plasma donation. It's such a reliable source of income for me and my family, and a great way to earn extra cash aside from our jobs. We go there twice a week, and it has become a regular part of our week.

What's even better is that the staff there are absolutely amazing. They are all so friendly, welcoming, and make the whole experience so much more enjoyable. We've gotten to know them quite well over the months of going there, and it really feels like a community to us. They always make sure we are comfortable during the donation process, and answer any questions we may have.

One of the biggest perks of going to Octapharma Plasma is the extra bonuses they give to donors. They often have special promotions going on that allow for bonuses to be earned, such as extra money for completing a certain number of donations. They also have various programs that offer rewards such as merchandise, snacks, and gift cards, which is always a nice little treat after donating.

Overall, I would absolutely recommend Octapharma Plasma to anyone looking to donate plasma. It's a great way to earn extra income, and the staff and perks make it an enjoyable experience. I couldn't imagine going anywhere else!
Donation at Octapharma Plasma: A Comfortable and Rewarding Experience
! She takes the time to chat with donors and makes sure we are all comfortable. The waiting area is clean and well-organized, and the process to check in is quick and simple.

The screening process is thorough but efficient, ensuring the safety of both donors and recipients. The medical staff is knowledgeable and compassionate, and they clearly explain each step of the donation process. They go above and beyond to make sure that we donors are comfortable and informed throughout the entire process.

The donation process itself is relatively painless and takes only about an hour. The beds are clean and comfortable, and the staff checks on donors frequently to make sure everything is going smoothly. They also provide snacks and drinks afterwards, which is a nice touch.

Overall, I have been very impressed with Octapharma Plasma. The staff is amazing, the facilities are clean, and the donation process is easy and painless. Plus, knowing that I am helping someone in need makes the whole experience even more rewarding. I would definitely recommend Octapharma Plasma to anyone looking to donate plasma.
Octapharma Plasma: Top-Notch Services and Exceptional Customer Care
Octapharma Plasma is a top-notch business that offers great services to its customers. The staff here, particularly the girls on the floor, are always busy and constantly striving to provide the best customer service possible. They are incredibly patient with everyone who walks through the door, no matter what their needs or questions may be. And when the waits get particularly long, their calm and reassuring presence is a great comfort.

But it's not just the frontline staff that make this business so great - the management here is also top-notch. They are always on top of things, making sure that everything runs smoothly and that customers are happy with their experience. They are attentive to feedback and always looking for ways to improve, which is a great sign of a business that truly cares about its customers.

Overall, I would highly recommend Octapharma Plasma to anyone looking for great plasma services and excellent customer care. Whether you're a regular donor or a first-time visitor, you'll be sure to feel welcome and well taken care of here.
Warning: My Horrendous Experience with Octapharma Plasma donation
My personal experience with Octapharma Plasma was beyond horrendous and it definitely left me shaken. To put it bluntly, I was completely drained of blood within an hour of my appointment. To my dismay, the staff attempted to inject an additional needle into my other arm to extract fluids until the point where I blacked out in the uncomfortable chair. To say it was an unpleasant experience is an understatement.

Sadly, the consequences of the plasma donation carried on post the nightmare ordeal. It has been three days since the donation, and I still feel unwell. Almost too nauseous to move, I feel completely void of energy since I left. It's too soon to know the long-term implications of the process, but the injection site where the needle was implanted on my arm has turned a solid purple color.

I understand that donations of plasma are essential in supporting people with life-threatening illnesses, but the decency in convalescing the donor should also be paramount. It was a painful experience that I regret and it makes me wonder why I even volunteered to do it in the first place. I would not recommend Octapharma Plasma to anyone based on my unpleasant experiences.
Octapharma Plasma Fails to Prioritize Donors: Negative Experience with Rude Supervisor and Poor Service
As a previous donor at Octapharma Plasma, I have had some very negative experiences that have left a sour taste in my mouth. Despite the owner's apparent love for positive reviews, it seems that his priority lies solely on that rather than on the well-being of the donors. Negative reviews are seemingly just ignored and no attempt is made to rectify the situation.

Additionally, the phone lines seem to go unanswered and the wait times in the clinic are often unnecessarily long. However, the biggest problem I faced was the supervisor who happened to be a Latina woman. In my experience, she was extremely rude and had a terrible personality. I was disheartened to see someone with such negative qualities, especially in a position that involves working with people. I strongly feel that she should be terminated and not be employed in any job that involves dealing with people.

I truly wish that I could give Octapharma Plasma negative stars because I doubt that I will ever go back to that clinic again. It is disheartening to see clinics that don't prioritize their donors and I urge them to take a hard look at the quality of service they provide if they wish to retain any customers in the future.
Octapharma Plasma Review: Positive Experience with Room for Improvement
Hi there! I have been donating at Octapharma Plasma for around seven years now, and I must say, overall, I have had a positive experience. The recent raise in donation pay was definitely appreciated, but I was a bit disheartened to find out that we were now expected to donate around 200 extra units without any additional compensation. To me, this felt like a bit of a letdown, as we are all taking time out of our busy schedules to donate and help those in need. Additionally, I noticed that it was taking approximately 1.5 hours longer to donate, which was a bit frustrating. When I expressed my concerns to an employee named Jennifer, I felt a bit brushed off, which made me consider finding another plasma donation center.

Now, I do want to acknowledge that plasma is in high demand, especially with the ongoing pandemic affecting so many individuals. While it is crucial that companies like Octapharma Plasma continue to encourage donation, I think it's equally important to ensure that donors feel valued and heard. After all, without the dedicated donors who come to give plasma, the company couldn't operate.

Overall, I appreciate Octapharma Plasma and the important work they do. I would just encourage the company to remember that it's the people who make the difference - those who donate and those who work there. By prioritizing the concerns and experiences of donors, I think Octapharma Plasma could continue to improve and make an even greater impact in the lives of those who rely on this life-saving resource.
Poor Staff and Customer Service at Octapharma Plasma, Including Possible Infection and Negative Experience
When I arrived at Octapharma Plasma, I was disappointed with the rude and inexperienced staff. While not all of the staff members were unfriendly, there were enough of them who were that it left a bad taste in my mouth. I watched as some of the staff struggled to find veins on donors, resulting in multiple failed attempts and frustration on both ends. This led to some people being turned away and told to come back another day, which was inconvenient and a waste of time for everyone involved.

Moreover, calling the center and speaking to staff members over the phone was also a frustrating experience. I was met with rudeness and an unhelpful attitude, leaving me even more disappointed in the level of customer service provided.

To make matters worse, I have reason to believe that I contracted a bacterial infection from the center, which has now resulted in my permanent addition to the "can't donate" list. A single staff member, who was unpleasant to interact with, colluded with her friends to lie for her and caused me to suffer the consequences of her actions.

Overall, my experience at Octapharma Plasma was disheartening and upsetting. While I appreciate the importance of plasma donation and the potential benefits it can bring, the staff at this particular center need to work on improving their service and behavior towards donors.
Octapharma Plasma: Questionable Safety and Ethics in New Donor Requirements
It is with a heavy heart that I share my personal experience with Octapharma Plasma. On November 12th, 2021, the company implemented a new donor withdrawal requirement that has left me feeling uneasy about the safety and ethics of plasma donation. As a regular donor, I was shocked to learn that they are taking an additional 190MLs of plasma, bringing the total combined withdrawal amount to 990MLs. This is nothing short of greed and raises serious concerns about the company's commitment to the well-being of donors.

Plasma is a vital component of many medical treatments and is essential for the production of amino acids needed for metabolic reactions in the body. However, the additional withdrawal amount places undue stress on the heart and kidneys, which must work harder to replace the lost fluid volume. For those with undiagnosed heart conditions, this additional stress can be potentially fatal. While everyone's body is different, these risks cannot be ignored.

Octapharma Plasma may try to sell the idea of saving lives, but I ask who will save your life if you suffer adverse consequences from plasma donation? As a donor, I have taken all necessary steps to rehydrate and maintain a healthy diet and exercise routine, but I am still not at 100% two days post-donation. It is clear that Octapharma Plasma does not prioritize the safety and well-being of donors and should not be trusted to handle plasma donations.

I urge all donors to reconsider donating at Octapharma Plasma and instead seek out safer and more ethical options. Please know that your health and safety are paramount, and it is not worth risking these to donate to a company that does not prioritize them. Your well-being and life are worth more than Octapharma Plasma's fleeting profits.
Disappointing Customer Experience Donating Plasma at Octapharma Plasma: My Story
Hey guys, I just wanted to share my experience donating plasma at Octapharma Plasma. I've been donating for a few years now at a couple of different centers without any problems, but unfortunately that's not the case with Octapharma.

During my donation, something didn't feel right and my arm started to bubble up. They had to take the needle out and apply ice, which has happened to me before at this center. I've never experienced this at any other center I've donated at. They tried to switch arms, but because it's not my usual arm, they had trouble finding a vein. They told me to let them know if I was in any discomfort or pain, which unfortunately I was. However, when I tried to communicate this, the woman who came over was incredibly rude to me. She didn't seem to care that I was in pain and instead threatened me with a deferral if I stopped donating. This has never happened to me before and was incredibly frustrating.

I was there for two hours, got stuck in both arms, and my other arm is still hurting me. They didn't even pay me for my time and discomfort. I felt like they didn't care at all about my well-being and just wanted to rush me along. It was a really frustrating experience and I don't think I'll be donating at Octapharma again. I hope they can improve their customer service and treat their donors with more care and empathy.
Unprofessional Treatment at Octapharma Jacksonville: Painful Plasma Donation and Disrespectful Staff
I recently had an extremely negative experience while donating Plasma at Octapharma in Arlington, Jacksonville. Despite being a regular donor for over four years, my wife and I were treated very poorly on this visit, leaving us with no desire to ever return. We were accustomed to friendly staff who we had come to know over the years, so it was shocking to be met with such mistreatment.

The main issue arose when supervisor Kim inexplicably decided to handle my needle insertion. It quickly became apparent that she was not skilled in this area, as she continuously poked my arm with the needle, causing me tremendous pain. Despite my complaints about the pain, Kim seemed to intentionally cause harm and made the experience beyond unpleasant. Even worse, the manager, Malcolm, was present during the entire ordeal. Rather than intervene and take action, he instead chose to defend Kim and silence my complaints. It was a clear case of an unprofessional manager and a rude and disrespectful supervisor.

The whole incident left me feeling completely disrespected as a donor and human being. I arrived at Octapharma to help contribute to their business, and instead, I was treated to rudeness and a painful experience that was not my fault. Kim and Malcolm were both insensitive to my needs and were completely unprofessional. My trust in Octapharma as an institution to provide proper donor care was completely shaken by this experience.

I strongly advise Octapharma to take action to resolve this situation and prevent it from happening to any other donor. Rest assured, I will be pursuing legal actions to ensure no donor experiences this kind of behavior in the future.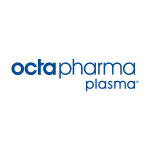 Octapharma Plasma

contacts
Your Voice Matters: Our Commitment to Genuine Reviews
Empowering Real Experiences: At [Your Website Name], we believe in the power of true customer stories. Our platform is a space for authentic voices, where experiences, both good and bad, are shared openly and honestly.
Dedicated to Authenticity: We're vigilant in our fight against false reviews. Our team employs robust verification methods to ensure every review reflects a real customer experience, upholding the integrity of our platform.
Encouraging Detailed Feedback: We value reviews that come with real evidence. Whether it's a photo, a detailed account, or additional documentation, such substantiation adds credibility to your story, helping others make better-informed decisions.
Balanced and Constructive Conversations: We're more than just a complaints board; we're a community for balanced dialogue. We encourage reviews that not only highlight issues but also acknowledge positive aspects, fostering a fair and comprehensive understanding.
Free and Fair Platform: Our commitment to maintaining a free and unbiased platform is unwavering. Every review is treated equally, ensuring that your voice is heard and respected, regardless of the nature of your experience.