MooseJaw Customer Reviews
10
Rate your recent experience
Pros and Cons of MooseJaw: A Review Breakdown
MooseJaw is a popular online retailer that specializes in outdoor gear and apparel. The company has received numerous positive reviews from customers who appreciate their wide selection of high-quality products, competitive prices, and excellent customer service.

Many customers have praised MooseJaw for their fast and reliable shipping, with most orders arriving within a few days of being placed. The company also offers free shipping on orders over a certain amount, which is a major selling point for many shoppers.

In addition to their great selection of products and fast shipping, MooseJaw is also known for their exceptional customer service. Customers have reported that the company is quick to respond to inquiries and is always willing to go above and beyond to ensure customer satisfaction.

Another major selling point for MooseJaw is their rewards program, which allows customers to earn points for every purchase they make. These points can then be redeemed for discounts on future purchases, making it easy for customers to save money while shopping for their favorite outdoor gear and apparel.

Overall, MooseJaw is a highly recommended retailer for anyone in need of outdoor gear and apparel. With their wide selection of products, fast shipping, excellent customer service, and rewards program, it's easy to see why so many customers have had positive experiences shopping with this company.
MooseJaw Review: Incompetent Business with Confusing Language and Shipping Issues
So, I recently bought a coat from MooseJaw (moosejaw.com) and it was priced about the same as other sites. I thought I'd take advantage of their promotional 2-day shipping, but boy was I wrong. The package was sent via USPS and the tracking information was all messed up. It ended up taking five days instead of two. I mean, come on, if you're gonna run promotions, at least make sure you can honor them. Some of us have to set aside time to receive packages, you know?

Now, I'm trying to return the coat but I'm not having any luck. The emails aren't being sent and all I'm getting are these "virtual high-fives". What even is that? The language used on the site is so informal and condescending. I guess they're trying to appeal to some sort of demographic, but it just comes off as confusing and unprofessional. Even the transaction confirmation email was written in the same informal language. Like, seriously?

Overall, I found MooseJaw to be a confusing and ultimately incompetent business. I wouldn't recommend them to anyone.
MooseJaw.com Review: Possible Refund Scam Leaves Customers Disappointed
I recently made a purchase on MooseJaw.com and ordered three different items. After a couple of days, I received an email confirming that my items had been shipped. However, when I tried to track my order, I was unable to do so. I contacted customer service and was told that they would get back to me. Unfortunately, I never received a response from them.

A few days later, I decided to call customer service again to inquire about my order. This time, I was informed that all three items were out of stock and that I would be issued a refund. Although I was disappointed, I understood that these things happen.

Fast forward a little over a month later, and I noticed something strange while checking my PayPal account. I had been refunded a few dollars less than what I had originally paid. While a few dollars may not seem like a lot, it's still money that I am owed. What concerns me is the possibility that MooseJaw may be doing this to other customers as well. It's possible that they are scamming a few dollars here and there, which could add up to a significant amount of profit for them.

I find it hard to believe that a company like MooseJaw would make such a mistake, as transferring exact dollar amounts should be a simple process. It's disappointing to see a company that I had previously trusted engage in such shady practices. I hope that MooseJaw takes steps to rectify this issue and ensure that their customers are treated fairly in the future.
Game-Changer for Carhartt Fans: Moosejaw Delivers Fast and Affordable!
So, we were looking for some Force men's shirts from Carhartt, but after waiting for 2 weeks, we only received one and the others were canceled. It was a bummer, but then we found Moosejaw and it was a game-changer! They had everything we needed in stock and we were able to get our items the very next day for just $19.99 (although you can choose free shipping if you want). The tracking didn't show up at first, which made me a bit worried because I really wanted them in time for Father's Day (you know how dads can be about their favorite things), but FedEx came through and delivered them on time!

When I opened the package, I was thrilled to see that everything I ordered was there and at an unbelievable price! They were on sale, which made it even better. If you're a Carhartt fan, you'll love that Moosejaw has many items that are typically sold out elsewhere. I'm definitely going to be using Moosejaw again in the future! I'm now a forever fan of Moosejaw! Thank you so much for making me a very happy customer! Oh, and did I mention that they have a rewards program that gives you credit back? It's fantastic!
Terrible Experience with Moosejaw/Walmart: Unreliable Shipping and Poor Customer Service
I recently made a purchase on Walmart.com for two pairs of boots as a gift for my daughter and son-in-law. The listing clearly stated that the boots were sold by Moosejaw, a Walmart Company. Since they were gifts, I paid extra for expedited shipping. However, on the day of delivery, I realized that I never received a shipping notice.

I immediately contacted Walmart and was transferred to Moosejaw. The lady on the phone promised to look into the matter and call me back. Unfortunately, I never received a call back from her. I had to call Walmart again and the person on the phone said that he sent an email to Moosejaw and they would get back to me within 24 hours.

I was frustrated because I paid extra for expedited shipping and needed to know when I could expect the gifts to arrive. Walmart gave me the phone number for Moosejaw and when I called, the person who answered was a complete [censored]. He said that he couldn't look up the order because it was a Walmart order. What a clown show!

I told both Walmart and Moosejaw to cancel the order, but I'm not sure if anyone knows how to do it. Thankfully, I used my American Express card to make the purchase, so I can dispute the charge if necessary.

Overall, I had a terrible experience with Moosejaw and I will never try this outfit again. It's a shame because I was excited to give these boots as a gift, but now I have to start my search all over again.
Disappointing Experience with Moosejaw: Missing Snowboard and Unhelpful Customer Service
I recently made a purchase from MOOSEJAW, ordering a snowboard and gloves for a total of $714 on November 11th. MOOSEJAW charged my card right away, which was expected. They arranged the shipping with Fedex and sent me tracking numbers via email. I was excited to receive my items and eagerly tracked the delivery via Fedex. According to the tracking information, the snowboard was delivered. However, I never received it. I was disappointed and immediately informed Moosejaw about the issue.

To my surprise, the gloves arrived separately on a different day under a different shipping number. I found them randomly left outside on the street. I was relieved to have received them, but still concerned about the missing snowboard. I contacted Moosejaw again and spoke with Scout. Scout assured me that they would contact Fedex to investigate the issue.

After speaking with Fedex, Scout informed me that they had delivered the item. However, the proof of delivery provided by Fedex contained no helpful information. There was no signature, no name, and no other details that could help me locate my missing snowboard. I was frustrated and disappointed that Moosejaw had not offered me the option to require a signature upon delivery. They had made that choice for me, and now I was paying the price.

To make matters worse, Scout and Kathleen from Moosejaw were extremely unhelpful. They did nothing to help resolve the matter and left me feeling frustrated and disappointed. I was hoping for a better experience with Moosejaw, but unfortunately, that was not the case.

Overall, I would caution others to be careful when ordering from Moosejaw. While they may have a good selection of products, their customer service leaves much to be desired. I hope that they will take steps to improve their processes and provide better support to their customers in the future.
Disappointing Experience with MooseJaw: Smartwool Hoodie Lost and Sold Without Consent
I recently purchased a Smartwool Merino 250 Blue Hoodie from MooseJaw's website on November 12th. I was thrilled to receive an email confirming that my order had been shipped and was expected to arrive on the 17th. However, when the day came, I was disappointed to find that my package was nowhere to be found.

Feeling frustrated, I decided to reach out to MooseJaw's Live Chat for assistance. After a brief conversation, I learned that my package had been delivered to their store in Michigan instead of my home address. I was assured that the issue would be resolved and that my package would be delivered to me as soon as possible.

The next day, I eagerly checked the tracking information for my package, but it had not been updated. Feeling anxious, I decided to call MooseJaw's customer service on the 19th. To my surprise, I was informed that the staff at the Michigan store had opened my package and put it on the shelf for a local customer to purchase.

I was confused as to why they had not contacted me before assuming that I wanted to return the item. I had never requested a return and was left feeling disappointed and frustrated. When I asked if there were any more Smartwool blue merino hoodies available, I was informed that they were sold out.

Feeling upset and let down, I demanded a full refund. Now, I am hesitant to trust MooseJaw again and am unsure if I will order from them in the future. It's disappointing to have such a negative experience with a company that I had previously enjoyed shopping with.
Disappointing Experience with MooseJaw: In-Stock Item Suddenly Out-of-Stock
I recently had an experience with MooseJaw that left me feeling frustrated and disappointed. I ordered a tent and footprint from their website, both of which were listed as "in-stock" at the time of purchase. The next business day, I received an email stating that both items had been shipped and my card had been charged. I was excited to receive my new gear and eagerly awaited its arrival.

However, the following day, after the holiday sales had ended, I received another email from MooseJaw. This time, they informed me that the tent would not be shipped after all. I was confused and frustrated, as I had already been charged for the item and it had been marked as shipped. When I contacted customer service, the representatives were unable to provide me with a reasonable explanation for how the tent could go from "in-stock" and "shipped" to suddenly being out-of-stock.

To make matters worse, the representatives could not explain why the dependent accessories, such as the footprint, were still being sent to me even though the tent was no longer available. I felt like MooseJaw had made a mistake and was now trying to cover it up by sending me incomplete gear.

When I expressed my frustration to the customer service representatives, they did not seem to understand the severity of the situation. They simply brushed it off as an inconvenience and refused to acknowledge that their mistake had caused me to miss out on holiday sales for similar tents and accessories.

Overall, I was extremely disappointed with my experience with MooseJaw. While their selection of outdoor gear may seem impressive, their business practices are questionable at best. I would caution anyone considering making a purchase from their website to think twice and consider other outdoor gear sites that actually fulfill their orders.
Moosejaw's Customer Service Needs Improvement: A Frustrating Experience
I recently had an experience with Moosejaw that left me feeling a bit frustrated. I had placed an order through another company, but it ended up being sent to Moosejaw. This had happened to me before, so I wasn't too worried about it. I placed my order on July 3rd and on the 6th, I got an email from Moosejaw asking me to verify some billing and shipping information that the original company didn't have right. The email said to call customer service, but the only option given was to email them. I sent an email and got a response right away. They told me what the issue was and I sent them the documentation they needed on the same day.

Fast forward to today, July 15th, and I got an email saying that my order had been canceled because I didn't respond. This time, they gave me a phone number to call. When I called, they told me that they canceled my order because I didn't respond to their email. I told them that I had responded and gave them the times and dates, but they still said that their records showed that I hadn't responded. They told me that if I still wanted the item, I would have to reorder it, but the price on their website was $11 more than what I had originally paid.

Overall, I'm disappointed with my experience with Moosejaw. It seems like there was a miscommunication somewhere along the way and it ended up costing me time and money. I wish that they had been more clear about how to contact customer service and that they had been more willing to work with me to resolve the issue. I'm not sure if I'll order from them again in the future, but I hope that they can improve their customer service so that others don't have the same experience that I did.
MooseJaw's Picky Review Policy and My Experience with a Faulty Belt
So, I got this email from MooseJaw and let me tell you, they are really picky about their reviews. Apparently, if you say anything too negative, they won't even post it. I mean, come on, isn't the whole point of reviews to give your honest opinion? Anyway, I bought this belt from them and let me tell you, it was a total fail. I mean, it's a belt, it's supposed to hold up your pants, right? Well, this one didn't even do that. The buckle was on backwards or something, I don't know. So, I reached out to them and even made a little Star Wars joke, telling them not to order it and to "pull up, pull up." But instead of just fixing the problem, they sent me this email telling me to be nice in my review. Like, what? That's not fair.

But, I gotta say, they did redeem themselves a bit. Nikki from MooseJaw reached out to me and offered me a refund for the belt. That was really nice of her, and it wasn't even about the money, it was about the product. I still don't like the belt, but I do appreciate the customer service. If you sell a product that doesn't work, you gotta make it right. It's painful, but it's necessary to learn and grow as a business.

Customer feedback is important, and MooseJaw seems to understand that. I mean, at the end of the day, the customer is the boss, right? They can fire everyone if they want to. So, good job MooseJaw, I even bought a backpack from them since then. Just be careful with this belt, maybe I just got a faulty one. It happens.
Disappointing Customer Service Experience with MooseJaw: Order Cancelled with No Communication
So, I was really excited to get my hiking backpack from MooseJaw. I ordered it on September 2 and was told it would arrive on September 8. I was cool with waiting a bit longer because it was Labor Day weekend and all. But then September 9 came and my order status was still "in process". I sent an email and live chat message to check in, but never heard back. So, I called on September 10 and the customer service rep told me it went out that morning and I should get an email confirmation that night. But, I never got an email.

Today is September 15 and I called again. The customer service rep was super enthusiastic when they answered, "Thank you for calling Moooooooosejaw!" But, when I explained my situation and why I was calling, their tone changed to flat and unenthusiastic. They told me they couldn't get the backpack from the manufacturer and my order was cancelled. No apology or empathy for my situation.

I had to wait 11 days with no communication from them and no response to my messages. I had to scramble and order the backpack from a different company. It was a terrible experience and the customer service was like going to Ed Debevics or $#*!'s Last Resort. I won't be shopping with them again.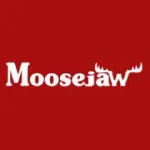 MooseJaw

contacts
We are here to help
A 19-year track record of successfully managing customer reviews
Our team of experienced professionals handles each review with individual care
Honest and unbiased reviews
Last but not least, all our services are absolutely free