Overview of MooseJaw customer experience
MooseJaw, an outdoor gear and clothing retailer, has been receiving a significant amount of negative feedback from consumers. Customers have reported issues with the company's customer service, shipping, and returns. Many have complained about delayed or lost shipments, and difficulty in obtaining refunds or exchanges. Additionally, some customers have reported receiving damaged or defective products. MooseJaw's lack of responsiveness to these complaints has further frustrated customers. Overall, MooseJaw's poor customer service and shipping practices have left many customers dissatisfied.
Newest MooseJaw complaints
Disappointing Experience with MooseJaw: Order Canceled and Poor Customer Service
I recently made a purchase on MooseJaw.com for my wife's upcoming birthday. I was excited to surprise her with a new bike, and the website promised a quick shipment of just three days. I eagerly awaited the arrival of the bike, but unfortunately, things did not go as planned.

After a week had passed, I received an unexpected email from MooseJaw stating that my order had been canceled. I was shocked and disappointed, as this left me with very little time to find an alternative gift with only five days remaining until my wife's birthday. I attempted to contact the company, but unfortunately, received no response.

To make matters worse, it took MooseJaw an additional four days to credit my card back for the purchase. This was a frustrating experience, and I would not recommend using this company for any future purchases. It is clear that they made a mistake and were unwilling to make things right.
Disappointed with Moosejaw's Shipping: A Review of Travel Gear Purchase
So, I bought this travel gear from Moosejaw, and I gotta say, I was pretty excited about it. They told me it would arrive before my trip, which was super important to me. But man, was I disappointed. The delivery date they gave me was a total lie. My gear never showed up, and I was left high and dry. When I tried to track my shipment, I saw that it was taking a totally ridiculous route to get to me, and there was no way it would arrive before I left. I mean, come on Moosejaw, what gives? If you're gonna offer free shipping, at least make it clear that it's gonna take forever. I'm seriously bummed out about this whole thing.
Mixed Experience with MooseJaw: Quality Products, Disappointing Customer Service and Return Policy
I recently purchased a pair of undergarments from MooseJaw's website. The brand was well-known, but unfortunately, the fit was terrible. I decided to return the item and was charged a reasonable return fee. I then ordered a different brand and eagerly awaited its arrival. However, when I checked the delivery status on the website, I realized that the second pair had not been delivered. I immediately contacted MooseJaw to report the issue.

To my surprise, the response I received was less than satisfactory. The customer service representative suggested that I report the missing item to the police. I was taken aback by this response and felt that it was not an acceptable practice. As a customer, I expected better treatment from MooseJaw.

Despite this disappointing experience, I must say that MooseJaw has a wide range of products available on their website. They offer a variety of outdoor gear and clothing that is perfect for any adventure. The prices are reasonable, and the website is easy to navigate. However, I would caution potential customers to be aware of the return policy and any associated fees.

In conclusion, while I was disappointed with the customer service I received from MooseJaw, I still believe that they offer quality products at reasonable prices. I would recommend this website to anyone in need of outdoor gear or clothing. Just be sure to read the fine print and understand the return policy before making a purchase.
Is MooseJaw legit?
MooseJaw earns 91% level of Trustworthiness
SAFETY NOTICE: ComplaintsBoard has analyzed MooseJaw and determined that it has perfect credibility and is completely trustworthy, with a legitimacy rating of 91%.
We found clear and detailed contact information for MooseJaw. The company provides a physical address, 2 phone numbers, and 2 emails, as well as 4 social media accounts. This demonstrates a commitment to customer service and transparency, which is a positive sign for building trust with customers.
MooseJaw has received 2 positive reviews on our site. This is a good sign and indicates a safe and reliable experience for customers who choose to work with the company.
A long registered date for moosejaw.com can be seen as a positive aspect for MooseJaw as it indicates a commitment to maintaining the website and its domain name for a long period of time. It also suggests that the company is organized and has taken steps to secure its online presence.
The age of MooseJaw's domain suggests that they have had sufficient time to establish a reputation as a reliable source of information and services. This can provide reassurance to potential customers seeking quality products or services.
Moosejaw.com has a valid SSL certificate, which indicates that the website is secure and trustworthy. Look for the padlock icon in the browser and the "https" prefix in the URL to confirm that the website is using SSL.
Our scan shows MooseJaw website is free from malware and phishing activities, which are types of online threats that can include viruses, worms, Trojan horses, ransomware, and other malicious code, as social engineering tactics used to trick users into sharing their personal information.
We looked up MooseJaw and found that the website is receiving a high amount of traffic. This could be a sign of a popular and trustworthy website, but it is still important to exercise caution and verify the legitimacy of the site before sharing any personal or financial information
However ComplaintsBoard has detected that:
While MooseJaw has a high level of trust, our investigation has revealed that the company's complaint resolution process is inadequate and ineffective. As a result, only 7% of 14 complaints are resolved. The support team may have poor customer service skills, lack of training, or not be well-equipped to handle customer complaints.
We conducted a search on social media and found several negative reviews related to MooseJaw. These reviews may indicate issues with the company's products, services, or customer support. It is important to thoroughly research the company and its offerings before making any purchases to avoid any potential risks.
Our Verdict: MooseJaw is highly recommended company, but beware of poor customer service. Their 7% Resolve Complaints rating is a cause for concern. We advise using their services securely and reviewing complaints beforehand.
Disappointing Experience with Moosejaw: Nasty Product and Rude Customer Service
I've been shopping at Moosejaw for a hot minute now and used to be all about them. But, my most recent order is gonna be my last. I copped a North Face coat for an upcoming trip, and when it arrived, it was straight up nasty. It had face makeup and perfume all over it, visible dog hair, and even had some food crumbs and a used tissue in the pocket. I was so grossed out, I had to call customer service (which used to be lit) to complain. But, let me tell you, the treatment I got was straight up rude and snarky.

I get that Moosejaw is all about being funny and goofy, but maybe they should focus on giving some decent customer service to those of us who have been down with them for years. It's a shame, because I used to be a huge fan, but now I gotta take my business elsewhere.
MooseJaw's Customer Service Fails to Deliver Promised Refund for Points Earned
I recently made a big purchase on MooseJaw's website, spending over $500. I was excited to accumulate points that I could use towards my next purchase. However, when I made my next purchase, I noticed that MooseJaw charged my card full price instead of deducting the points I had earned. I immediately called their customer service and was promised that I would receive a refund for the difference and an email verification of the transaction.

Unfortunately, after waiting for two days, I still hadn't received any confirmation or refund. I called again and was given the same empty promises. I was put off in this manner until the full price charge went through, and I never received a refund for the points I had earned. I was extremely disappointed with MooseJaw's customer service and their lack of appreciation for my business.

I have since found that their prices are not any better than REI, and I would recommend shopping there instead. At least with REI, you can actually use your points towards future purchases. I have also found that prices are better at Backcountry.com and BicyclesDirect. I would advise others not to waste their money at MooseJaw and to shop elsewhere where their business is appreciated.
Terrible Customer Service and Ridiculous Policies: My Experience with MooseJaw
I had a really bad experience with MooseJaw. I ordered a pair of shoes, but they didn't fit me. So, I sent them back as a return. But, guess what? I received the same exact shoe back in the mail again. I was so confused and frustrated. I contacted their customer service and they told me that they don't do exchanges except for the exact item that was previously ordered. What kind of policy is that? I mean, seriously, what?!

Now, I am being told that their policy is for returns only and in order to receive a refund, I must send back the entire order that was placed. And, to make matters worse, these were Christmas gifts. So, I have to send back all the gifts that I ordered. This is so inconvenient and frustrating.

To add insult to injury, their customer service is terrible. They have no idea when the shoe size I need will be back in stock. According to their customer service representative, they do not keep track of stock. Can you believe that? They just said "sorry :(" and that's it.

Overall, I am extremely disappointed with MooseJaw. Their customer service is a joke and their policies are ridiculous. I will never be purchasing from them again.
Disappointing Experience with MooseJaw: Unorganized and Unprofessional
This company, MooseJaw, is not the best choice for online shopping. I had a bad experience with them recently. I ordered a pair of ski poles, but when they arrived, they were the wrong ones. It turned out that someone at their warehouse had mislabeled them. I was really disappointed because I was looking forward to using them on my next ski trip.

To make matters worse, I tried to order a pair of skis from them a week later, but they canceled my order because they didn't have them in stock. I was frustrated because it's 2021 and there are software programs that can help companies keep track of their inventory. I don't understand why they couldn't have done that.

When I called their customer service to ask about the issue, I was hung up on. This was really unprofessional and made me feel like they didn't care about my business. I was really disappointed with the way they treated me.

Overall, I would not recommend buying anything from MooseJaw online. They seem to be unorganized and don't know how to run a business or treat their customers. It's a shame because I was really looking forward to using those ski poles, but now I have to find another company to buy from.
MooseJaw's Customer Service is Terrible Since Walmart Takeover - Go to Backcountry or REI Instead
So, I heard that MooseJaw is owned by Walmart now. I gotta say, their customer service is the worst. I've had a bunch of problems with them and they just don't seem to care about us customers. If you're looking for a better experience, go to Backcountry or REI. Yeah, you might have to spend a little more, but it's worth it.

My most recent experience with MooseJaw was a real doozy. They said they'd price match for me, but then they charged me full price and shipped the item before telling me they couldn't honor the price match. And get this - I needed the item this week, so now I have to pay for return shipping. And returns aren't even free! It's just not worth my time dealing with them anymore.

I will say, I've had a few easy transactions with MooseJaw in the past and those were fine. But if anything goes wrong, forget about it. They just don't seem to care.
Warning: MooseJaw is a Scam - My $650 Order Never Arrived and Customer Service Was No Help
I gotta say, my experience with MooseJaw was a real doozy. I don't usually write reviews, but I just had to warn others about the risk involved in shopping on this site. I was drawn in by the promise of sweet deals on winter clothes, which I desperately needed. I ended up dropping a whopping $650 on my order, but guess what? I never even got my hands on the goods.

To make matters worse, when I tried to get in touch with customer service to figure out what the heck was going on, they were super unhelpful and combative. I spent literal hours on the phone with them, but in the end, they basically strong-armed me into paying for something I never received. No store credit, no replacement products, no discount - nada. And let me tell you, $650 is a lot of dough for me. I still needed to get my hands on some warm clothes for the winter, but now I was out even more cash.

Honestly, I'm not even sure how MooseJaw is allowed to operate. It seems like a total scam to me. Do yourself a favor and steer clear of this site. Trust me, you don't want to deal with the stress and heartache that I went through.
Disappointing Experience with MooseJaw.com: Poor Quality Control and Frustrating Return Process
I recently made a purchase on MooseJaw.com for a pair of gloves. I was excited to receive them because I had an old pair of the same kind that was falling apart. However, when I received the gloves, I was disappointed to find that they were much too large for me. It seemed like there was poor quality control because I had ordered the same size as my old gloves, but these were massive.

I decided to return the gloves and order a size down. When the medium gloves arrived, I was disappointed again because they were way too tight. I requested a return and exchange, but unfortunately, I only received a partial refund and no exchange. I was also charged for the return shipping, which was a bummer because I had originally ordered a second item with the gloves as a filler for free shipping.

It turns out that MooseJaw doesn't do exchanges if you paid with Paypal, which I wish I had known beforehand. If I had known about the return shipping charge, I would have returned the second item I ordered with the gloves as well. I had only ordered it as a filler to meet the $50 minimum for free shipping, which was required for the "sale" on the gloves.

Overall, I was disappointed with my experience on MooseJaw.com. The gloves were not true to size, and the return and exchange process was frustrating. I hope that MooseJaw can improve their quality control and make their return policy more clear in the future.
Order #05002b6d499d
Beverly Kennedy 01/03/23

Received a $200 gift card as a thank you for care giving services.

Went to use it for a meal and it only had $.15 left on it. The card has been on my desk at home and just took it to use yesterday 01/02/23 for a meal for my

husband and I. Coincidentally it was used the same date earlier (9:41am) in the day at the Moosejaw website. I am unable to make contact with this website.

The transaction still shows a pending status. I am hoping you can assist me in getting credit back and get these fraudulent scammers.

Please contact me @ [protected]@att.net. Thank You

There was a order related #05002B6D499D

They display a contact number 1 877/MOOSEJAW
Desired outcome: Please refund
Bunch of liars!
I was promised to get my coat within 2 business days but in reality it took way longer to get it. When I contacted Moosejaw customer service they said that my order was sent via USPS and that it will take approximately two weeks. I then tried to get my order cancelled but these people did not want to listen, they said that once order was placed there was no way to cancel it. They said that they were sorry that they cause me trouble and that's actually all they did. My coat arrived 17 days later! It took even longer than they said. What a terrible store to buy from, I do not recommend them. Customer service is just a bunch of liars!
They refused to accept the return
I bought a jacket for my husband from this site www.moosejaw.com and the one arrived was of incorrect size. Jacket was too small and did not fit. When I contacted customer service they agreed to accept it back, so I sent the jacket back and I also paid for the return shipping. After they received it they contacted me and said that they were not able to refund or replace because jacket was used and damaged! That was a complete lie! My husband only tried it on and when I sent it back it was in a perfect condition. Then they said that if I want them to send it back to me I need to pay for shipping. That was the worst shopping experience ever! Do not buy anything from this site!
The complaint has been investigated and resolved to the customer's satisfaction.
Beware
I went to Moosejaw.com to order a North Face Jacket.
According to its Terms and Agreements, Moosejaw would
pay for Ground UPS Shipping from US to Canada. It
also indicated that the buyer would be responsible for
paying duties. I was willing to pay for duties, but
did not expect to pay more half of the cost of the
product. The jacket costed around $265 CAD and the
duties ended up around $142 CAD.

I called UPS to question why it was so expensive. UPS
told me that there was another option to ship
international products that would be a more sensible
option, i.e. a flat rate for shipping and including
duties (approximately $50 CAD). I called Moosejaw and
asked them why they did not warn customers about the
overwhelming duties as well as recommend or provide
the option to ship using the flat rate method.
Moosejaw said that the Customs adjusted their rates
lately and that they have not update their website to
notify customers.

I was only asking for some compensation, i.e. credit
for a portion of the $142, but the manager still
refused to provide me with anything. If I knew that I
need to pay so much for this product, I will never
purchase it! I don't think anyone who has the senses
would either!
Resolved
The complaint has been investigated and resolved to the customer's satisfaction.
Collect Your Trust Badge
Be recognized for outstanding customer service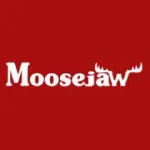 MooseJaw

contacts
We are here to help
19 years' experience in successful complaint resolution
Each complaint is handled individually by highly qualified experts
Honest and unbiased reviews
Last but not least, all our services are absolutely free