Medical Mutual Of Ohio complaints
8
Newest Medical Mutual Of Ohio reviews & complaints
This review was chosen algorithmically as the most valued customer feedback.
My husband has a history of degenerative disc disease, and has had two discectomies in the past 14 years. He is now experiencing weakness in his right leg accompanied by major muscles cramps in both legs, keeping him awake at night and unable to sleep. A couple of nights ago, the muscle spasms in his thighs were so intense, it caused him to pass out, and he...
Read full review of Medical Mutual Of Ohio
The complaint has been investigated and resolved to the customer's satisfaction.
Medical Mutual Of Ohio has left an official reply on this complaint.
Super med ppo
I am writing to voice my dissatisfaction with the referral process that you currently have in place. I have a child who needs surgery outside of the tier 1 network. I have had to delay his care for a fracture because I need a referral through Navi Net. My provider faxed the exception form to Med Mutual and I was told by a Med Mutual representative that the form was kicked out because the provider needs to use Navi Net. I was told by the provider's office that they do not have access to Navi Net and they faxed the exception form that was provided by my employer's HR department on their intranet. I find it very frustrating that I am unable to seek the appropriate care for my child in a timely manner. It should not be this difficult to seek approval for services not provided in the tier 1 network
Resolved
The complaint has been investigated and resolved to the customer's satisfaction.
The complaint has been investigated and resolved to the customer's satisfaction.
Medical Mutual Of Ohio has left an official reply on this complaint.
Unethical behavior, attempting to re-charge me, ignorance
Had a total hip replacement 03/28/19. I fulfilled all of my financial responsibilities related to such. Medical Mutual then took back all the money they paid the providers claiming it was a Workers Compensation claim, which it clearly was not. All documentation that this was not WC related was sent to them. They forced my providers to provide bill WC, receive a denial, then reprocessed the claims at a lesser amount and are not claiming I am responsibly for almost $3000. I have spoken with various representatives from Medical Mutual who claim "it is not us, we had an audit". I refuse to pay more than I was responsible for due to their ignorance and unethical standards.
Resolved
The complaint has been investigated and resolved to the customer's satisfaction.
Is Medical Mutual Of Ohio legit?
Medical Mutual Of Ohio earns 96% level of Trustworthiness
SAFETY NOTICE: ComplaintsBoard has analyzed Medical Mutual Of Ohio and determined that it has perfect credibility and is completely trustworthy, with a legitimacy rating of 96%.
We found clear and detailed contact information for Medical Mutual Of Ohio. The company provides a physical address, 2 phone numbers, and 2 emails, as well as 5 social media accounts. This demonstrates a commitment to customer service and transparency, which is a positive sign for building trust with customers.
The age of Medical Mutual Of Ohio's domain suggests that they have had sufficient time to establish a reputation as a reliable source of information and services. This can provide reassurance to potential customers seeking quality products or services.
Our scan shows Medical Mutual Of Ohio website is free from malware and phishing activities, which are types of online threats that can include viruses, worms, Trojan horses, ransomware, and other malicious code, as social engineering tactics used to trick users into sharing their personal information.
We looked up Medical Mutual Of Ohio and found that the website is receiving a high amount of traffic. This could be a sign of a popular and trustworthy website, but it is still important to exercise caution and verify the legitimacy of the site before sharing any personal or financial information
However ComplaintsBoard has detected that:
Despite a high level of trust, our investigation found issues with Medical Mutual Of Ohio's service, including poor customer service, lack of accountability, and responsibility to resolve complaints. Customers may face long wait times for responses, receive generic or unhelpful answers or no response at all. Only 37% of 0 complaints were resolved.
There was some difficulty in evaluating or examining the information or data present on the medmutual.com. This could be due to technical issues, limited access, or website may be temporarily down for maintenance or experiencing technical difficulties.
Our Verdict: Medical Mutual Of Ohio is highly recommended company, but beware of poor customer service. Their 37% Resolve Complaints rating is a cause for concern. We advise using their services securely and reviewing complaints beforehand.
Insurance coverage
We have been with Medical Mutual for 30+ years and never have I been so frustrated with them. They used to be really good and now they just don't care about their members at all. It is all about money and trying not to cover as much as they can get away with. My daughter was struggling to take in a deep breath all night long because her throat hurt so bad. It was a Sunday and we were trying to wait until the Urgent Care opened, but she just couldn't wait any longer. So, we went to the Emergency Room and were told by the hospital staff who checked the insurance that we just needed to pay $600 and the rest would be covered by insurance. Now, they are trying to say it was not a "Valid" Emergency Room visit. Well, how do you know if it's not life threatening unless you go to the Emergency Room to find out?! They are using hind sight to now get out of paying the bill. How can a company give you one price and then make you pay another? This is so wrong on so many levels. People who need serious care are now going to be reluctant to go to the hospital because they are afraid it might not be covered even though we are told it is. I asked them to send me a list of what is considered "Valid" Emergency Room coverage, and they can't even provide that for me. When you are in these scary situations you don't have time to check and double check your coverage especially when the hospital staff does that to begin with. This company is definitely a disappointment. We will be finding different coverage. I filed one appeal which got denied, so I guess I will file a second one, but I am just letting you all know that this company SUCKS and BUYER BEWARE do not use this company for insurance!
Denied medical claims
Two medical claims have been denied by Medical Mutual due to the fact that I was told they are not "urgent" in nature. Both incidents occurred outside of the time frame of when I could see a primary doctor/urgent care facility. I live in community where same-day appointments are NON-existent and urgent care clinics only stay open until 9pm. Let's not even talk about trying to get into a specialty clinic that usually takes weeks to get into for ANYTHING. I have an extensive history of gastrointestinal, autoimmune & inflammatory diseases.

I have already started calling the news stations in my area because I want this company investigated for screwing with my health. I'm not in a financial position to cover over $2K in medical bills.
Paid over $3000.00 dollars for coverage in the last 3 months
Medical Mutual has admitted that it was a "clerical error" that canceled our coverage but keeps saying they are taking care of it. We have continued to pay over $1000.00 dollars a month for coverage. It has been 5 days with no progress. They tell us that we can make an appointment and they will reimburse us. No doctors office will schedule an appointment because it appears that we have no insurance. Beacon orthopedics has canceled an MRI that my husband needs because he is in so much pain. He cannot return to work so what are we supposed to do?
The complaint has been investigated and resolved to the customer's satisfaction.
Health insurance
If you are looking for health insurance DO NOT Get Medical Mutual! I work in the healthcare field dealing with insurtance companies all day. I work with them all, Anthem, UHC, Aetna...you name it, I deal with them. I have never had such a difficult time trying to get my patients authorized for chemotherapy in all my years of authorizing. They have this company "Care Continium" running the show for chemotherapy auths and I send them the proper forms and 100% guaranteed they will tell me thay dont have it. They send back forms claiming they need info that is clearly written. "Valencia" is the rudest dishonest rep over there. I do not know how thay can get away with this. I have left at least 6 messages on so called "managers" voice mail and I have never received a call back. If you need health insurance and value your health DO NOT USE MEDICAL MUTUAL. I will make sure I use every forum available to me to make sure everyone knows how bad they are so no patient will have to wait 30 days to get chemotherapy.
Resolved
The complaint has been investigated and resolved to the customer's satisfaction.
This review was chosen algorithmically as the most valued customer feedback.
Never in my life have I been so frustrated with a company as I am right now. My gynecologist's office recently called medical mutual to check the availability of coverage for mirena, the insertable birth control device. The device itself is $700 and the insertion is $200. Tanya, a medmut rep, was given my policy # and the device code, both required by...
Read full review of Medical Mutual Of Ohio and 20 comments
Collect Your Trust Badge
Be recognized for outstanding customer service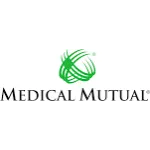 Medical Mutual Of Ohio

contacts
Medical Mutual Of Ohio representatives

Medical Mutual Of Ohio

Medical Mutual Of Ohio

Medical Mutual Of Ohio

Medical Mutual Of Ohio

Medical Mutual Of Ohio
We are here to help
19 years' experience in successful complaint resolution
Each complaint is handled individually by highly qualified experts
Honest and unbiased reviews
Last but not least, all our services are absolutely free