McGraw-Hill Education Customer Care Service

McGraw-Hill Education

Two Penn Plaza 20th Floor
New York
New York
United States - 10121

Customer Support Phone Numbers
McGraw-Hill Education Complaints & Reviews
I was a student and I chose to quit. I am unsure as to whether or not you are all aware and all pertinent victims, that when the system is used a student can pull up the question screen and in some way by pulling up two screens, when you can match the two green buttons, you can answer the...
Rather than using dogs in general as an example McGraw-Hill felt the need to specifically use Pit Bulls as their example in a negative manner. This only serves to reinforce a negative stereotype against breeds that are persecuted daily because of it. This is very bad form! UNM Psychology...
Their services offered through the textbook and connect are just garbage. They do not teach or provide any methods on how to create a thought process or understand the material. As an education company they do a horrible job in servicing students. NONE OF YOUR MATERIAL EXPLAINS OR SUPPORTS...
Sept. 2015 I am a current Human Resources student, at Durham College in Ontario, Canada. I have been using McGraw-Hill Connect for over a year now, and have had few issues. I have purchased a few log-in codes for various courses, and most of the time, the code is included with the purchase...
I started using connect a few weeks ago as an adjunct profressor teaching Spanish online at a private university. This is when my nightmare began. I have taught online classes using two other purblishers' programs and yes, it is always a bit confusing at first, but using this has been...
McGraw Hill Publishing sent a $59.95 subscription renewal to me. However, I read the fine print and it says "when you choose to renew or order a new subscription, " which made sense, since I am not their subscriber. $59.95 is about $45 more than the same subscription through other company.
As a student of ysu studying the fundamentals of physics, i have been appalled at the usability of mcgraw hill's connect website and it's supposed grade tracking. Basic formatis as follows; Questions are answered using the interactive medium with mcgraw hill's connect signalling a...
Recently Discussed Complaints
Consumer Tips & Tricks
Worst rating
Subjects of Wide Speculation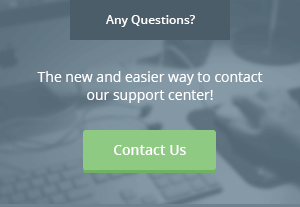 Latest News & Stories
Stay Away
Latest Questions
Latest Groups
Today's Mess-Up Photo