Lume Deodorant complaints
12
Lume Deodorant
-
Lume deodorant
Every evening my husband and I are trying to unwind after a long day. We absolutely hate watching the lumi commercials! I wish someone would do something about it it's disgusting! The images and the contexts are repulsive! Please do something about this it's awful!

So inappropriate! We see it every night around 6:30 pm. Far too early for young children
Desired outcome: Take it off the air!!
This review was chosen algorithmically as the most valued customer feedback.
Lume Commercials should be 'banned' permanently and removed! What kind of Deviant Moran would approve sexual content talking about "Vaginas, Butts Cracks, Testicles, and Balls. This is shockingly explicit inappropriate content to be televised. Many people feel that it is wrong for kids to listen to explicit music; and yet television approves disgusting...
Read full review of Lume Deodorant
Lume Deodorant
-
Commercial
Your commercial is the most disgusting and offensive to all women! How in the world could you conjure up such a humiliating offense towards all women...What you intended to get attention, absolutely got the wrong kind of attention, and you should be ashamed to have aired this. Have a little Finess and remove it...Especially the word Stinky, and holding feet in the air suggesting, all body parts stink! Very Poor Taste and decision, What, is Wrong with your Company? You need to take it Down ASAP. A Very Bad Image to Project, in the name of Trending...Worse than Appalling!
Desired outcome: Remove that Commercial
This review was chosen algorithmically as the most valued customer feedback.
Ads like this are the direct cause - yes, it's been proven - of bulimia, life-long self-esteem problems, and relationships between men and women becoming less and less based on reality and more and more on dysfunctional, harmful expectations and behaviors. This ad is a direct attack on women and our self-esteem - and if you think I'm overreacting, I'm not...
Read full review of Lume Deodorant
Lume Deodorant
-
Commercial
Every time that commercial comes on it makes me lose my appetite I'm so tired of hearing about pits feet and private parts. It is so disgusting so gross to hear it every 5 minutes every commercial I have to listen to about people's deodorant for pits feet and private parts please take it off the damn air! I don't know how many times I can tell you I've heard this commercial and how many times I've gotten sick to my stomach!
Desired outcome: Commercial taking off the air
Lume Deodorant
-
Lume deodorant commercial
Your commercial, Lume deodorant is very offensive. The way you display a deodorant for women's private parts is ESPECIALLY offensive. Either modify the commercial or remove it. I never saw a display so asinine! What is all that is good and holy would you show a display of women's parts in such a way. I never saw anything so offensive in all my life. So please either change or remove.
Desired outcome: Removal or change of Lume deodorant commercial!
Lume Deodorant
-
Order not fulfilled
I ordered almost 70$ worth of your product over a month ago tracking never told me anything. I wrote to customer service several times to be told it must of got lost would resend. Two weeks later now there is no record of order, no product, no shipping tracking number. I have just been robbed basically. Why is it taking almost 2 months and no one to speak to? My emails that were sent back and forth thru lume customer service just disappeared as well. Seems as if this is just a giant scam.
Desired outcome: ANSWERS AND A PHONE NUMBER TO ACTUALLY SPEAK WITH A HUMAN
Lume Deodorant
-
Customer service
Hi,

The only way to reach out to Lume is through email. On July 16th, having received a bottle of laundry spray that had a broken seal and emptied into the box, I emailed Lume with pictures. Today I received an automated reply that did not address my issue. The products are good, the customer service is not up to the level of the products. There should be a way to reach an actual customer service representative.

Thank you,
Natalie Cerasuolo
ORDER S3578391
Desired outcome: Replacement bottle or refund
Lume Deodorant
-
Deodorant
I place an order for a stick of deodorant beginning of June. I got a message on June 7th saying it shipped. It is now June 28th and I still don't have my product. I have emailed the company 3 times and never got a response. The tracking number/system doesn't work because for 2 weeks now all it states is "June 7th in transit". Order number: S3268467 to New Hope, PA. I would like you to either ship me another stick of deodorant or give me my money back please.
-Christine Hummel
[email protected]
915-307-1725
Desired outcome: replace product or full refund
Lume Deodorant
-
Order
I placed an $84.23 order on June 4th at 10:08pm EST. The message on their automated email has a disclaimer saying "Orders are currently taking 5-7 business days to process." The 15th should have been the last day it would ship according to THEIR response.
June 9th I recieved this automated email:
"We are currently experiencing delays due to the high volume of orders and the additional precautions we're taking in our distribution centers.
If you have not received your order yet, we want to tell you that we have not forgotten about your order. Your order will be processed and shipped as soon as possible." I emailed on June 14th saying I would like to just cancel my order. ANOTHER automated email response saying:
"A Lume team member will respond to your email as soon as we are able (our current estimated response time is 4-5 business days.)"
MANY comments through social media where they give you automated responses like "we would love to look into this for you." Blah, blah, blag. Zero communication from them on any platform in resolving my issue. At this point my money is stolen and I will be reporting to the BBB and disputing the charge.
I will not support a company like this.
The complaint has been investigated and resolved to the customer's satisfaction.
Lume Deodorant has left an official reply on this complaint.
Lume Deodorant
-
Unfulfilled order
I received a digital receipt on my placed order on March 14th. I messaged lume on 23rd and informed them of my order number S2492117 as well as my address 2317 SW 82nd st. Oklahoma, OK 73159 United States. My response was crickets. I've noticed that on the positive reviews on Facebook people get an immediate response. I really look forward to trying this product. Any help in this matter would be greatly appreciated. Thank you.
Desired outcome: Would like to receive my unfulfilled order in a timely manner
Resolved
The complaint has been investigated and resolved to the customer's satisfaction.
Lume Deodorant
-
deodorant
They told me they restock the items returned... i.e. Sell again... Supposedly just the ones still sealed. I think there are health laws about that. I knew a lady years ago who would use a product, then perfectly replace the "seal" so precisely that no one would knowdeceptive,
Deceptive?!? They wouldn't post my honest review. Their website boasts 5 stars out of 5 stars based upon 700+ reviews… is that possible? Not even one review with a tiny complaint that would bump it down to 4 stars... Nope
3.7 stars was the best overall review I found for their product on other review sites
Money back guarantee fine print when I asked how/where to return….. They told me they had tried to be transparent about this "money back guarantee"... Smoking mirrors. You can get your money back on one product sealed minus the return shipping charges and some kind of charge for the other product opened or not.
My experience
Purchased. Ads really catchy... Couldn't wait for my lume. Money back guarantee"in huge font at bottom of site with tiny print below that refers to link on next page - great but certainly I wouldn't need it, right? Who reads fine print when you expect to love the product?
Money back guarantee (ha) nightmare. Both the lume roller and the lume tube sold as a set. I followed the directions perfectly. Each time I used it I would get a terrible headache. No big deal, probably allergic to the scent (all natural? Hummm). Mainly, my underarms & especially my"lady parts"underwear look like I have lady part dandruff yuk, yuk, yuk?!? The product looks like powder when it dries... No problem…money back guarantee, right?!? Fine print based on"policy" a small portion of money refunded and the next clueless consumer gets my rejected product restocked
We are here to help
16 years' experience in successful complaint resolution
Each complaint is handled individually by highly qualified experts
Honest and unbiased reviews
Last but not least, all our services are absolutely free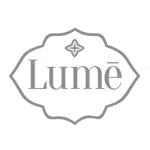 Lume Deodorant contacts
Lume Deodorant representative

Lume Deodorant