Lifestyle Lift complaints
65
Lifestyle Lift
-
Be afraid of those surgeons
I am going to sue! Several weeks ago I went to Lifestyle Lift for a neck lift. I paid the exuberant price of $6, 500, suffered through over 500 stitches and experienced weeks of agonizing pain all for nothing. Right after the surgery I was veyr swollen, but I thought this was normal then, then the swelling finally subsided, my face was back to normal, just as it was before I even went into surgery! I went through all of that only to get zero results!

I went back for a follow-up appointment and the surgeon said he didn't pull my skin tight enough. Now I was truly on the warpath, because I had to fight to even get this follow-up appointment. I phones the offices multiple times and no one would take my call, so I called my surgeons cell phone and finally set up an appointment time. The surgeon was very reluctant to see me and barely stayed long enough to hear my complaint. I do not think he cared at all! He definitely wasn't interested in helping me, just in sending my on my way. He dismissed me with fake kindness and practically shoved me out the door.

I am extremely dissatisfied with the service and care I received and am in the process of looking for a malpractice attorney to sue Lifestyle Lift. They won't get away with this, not if I can help it!
Lifestyle Lift
-
Scam
I went in to have a mini-facelift that was supposed to remove my jowls and tighten up my lower face. After the swelling went down I could see no difference in my face and went back to the doctor to show him and was basically ignored. My sister had the same procedure done the same day with the same results. She went back with me 60 days later and we were left sitting in a room for a long period of time, and finally just left the office. We then did what we should have done before and that was go online to check this company out. Boy we were shocked to see so many complaints aganst this company! Surprisingly no one has done anything about it so I decided to try to change that. My sister and I are considering filing a claim against them in Small Claims court and would appreciate any advice you could give us. I did notify the BBB about this but was told they could not help me. They referred me to a medical website which I tried to contact, but never received any reply from them. The BBB did have some complaints about this company but I don't know for sure what they were. I would appreciate your feedback on this.
Lifestyle Lift
-
look like I did before surgery
This company needs to be shut down! I had my lower LSL 8 weeks ago, and already I am dissastified and am looking for a lawyer. I am in pain, I have numbness from my neck lift. At first I was so swollen I thought it was going to be ok. Then after all the swelling west away, my face returned to the normal state before the surgery. I paid $6500.00, had over 50o stitches, excruciating pain for weeks, 4 weeks of down time. Same story as everyone elses's. I thought I had a good board certified surgeon, but I was wrong and he told me he didn't pull my skin tight enough. I learned that in a 7 week follow up visit I had with him, in which I had to pull teeth to get. The office, after three different days of calling, never returned my call. I called the surgeon on his cell phone and got an appt. in the Maitland Office, which is where I had my surgery. He did not want to help out at all and sent me out the door after "smoozing" me over with some kind words. I am now looking for an Attorney in this area to sue LSL. If anyone has the name of a malpractice Attorney, please send it my way, as I am on the warpath! Thanks!
The complaint has been investigated and resolved to the customer's satisfaction.
Lifestyle Lift
-
DECEPTIVE ADS
One just has to look at the ads for Lifestyle lift, both on TV and on the Internet. The TV ads have been shot with either gauze or vaseline smeared on the camera lens to impart a softer, younger look. And the Internet before and after ads have been shot differently - the lighting and the poses - to exagerate both the before problems and the after improvement. With this kind of deception from the onset, I wouldn't let them touch my face.
Resolved
The complaint has been investigated and resolved to the customer's satisfaction.
The complaint has been investigated and resolved to the customer's satisfaction.
Lifestyle Lift
-
Deaths and Infections- Marketing Company posing as Medical
The vast majority of Lifestyle Lift doctors are DOs (not even MDs) and are NOT Plastic Surgeons. David Kent is the founder and he is a DO. Gordon Quick is their CEO, and was alleged to commit sexual battery and harassment when CEO for a non-medical company in MO (ref. Google search) Their doctors themselves have very weak credentials and there is not a single credible doctor in their organization. In addition to several Lifestyle Life deaths, they have had several life-threatening infections including Methicillin-resistant Staphylococcus Aureus (MRSA) because they don't sterilize their instruments; their surgeries take place in an office room. They should be shut-down. Any harmed patient should contact their state medical board and also the Florida Attorney General who is doing an investigation.
Resolved
The complaint has been investigated and resolved to the customer's satisfaction.
Lifestyle Lift
-
Avoid this place at all costs
I had a LSL in 2006. I was told by the consultant(non medical personnel, that I was an excellent candidate. She showed me the incisions would be in the ear, possibly extending a bit into the fild, a small incision in front of the ear. I was given a high sales pitch& offered a nice discount if I signed then.I was told you could go back to work the next day& it was a minimal procedure that takes 7-10 yrs off your face& lasts approx. 10 years. What I was given was incisions all the way around my ears. My left earlobe was pulled down, misplaced& sewn to my face. I have been to Dr after Dr to get the searing/tearing pain resolved. No-one has yet to help me. LSL does not have in writing what the procedure entails. WE are told by the consultant& Dr. This is so wrong. Their infomercials on TV cleverly minimize the results, the pain, the procedure itself. I was never marked before the procedure& had no aftercare. LSL just wants to get you in, get your money& forget about you. That's been my experience& the experience of over 50 girls having this done, that I personally email that I met on Realself.com. Be aware if considering this. Check out you DR. Be very clear in having them tell you where the incisions will be. Be sure they are board certified Plastic surgeons. Not many are still with them, I hear.The lift lasts for many just under 6 months.There are many shots put in your face & the procedure is very scary. Again, please check out your Dr& ask all the right questions. Many were left with horrible pain, many with big ropey scars& many have misplaced and/or pixie ears. Be careful. There are some good Dr's associated w/ them, but I don't know where. I have seen posts of a few happy people. In my case& many others we were all told a small incision& got lower facelifts. They do not keep personal surgical reports or even log us calling back in upset. The Dr's frequently do not return your calls. I was not given a pressure bandage to help w/ the swelling/ Most real Plastic surgeons are finally beginning to talk out against this corporation& it's not pretty.
The complaint has been investigated and resolved to the customer's satisfaction.
This review was chosen algorithmically as the most valued customer feedback.
I had appointment on 5-18-11 and made $400.00 deposit.I called 1-877-88-5480 on 5-19-11 and cancelled procedure and requested my deposit to be credited back on my credit card. I was told the local office in phoenix would call me, but I was never called, so I called the local office and spoke with Aaron Clarke, consultant. he stated my credit card deposit of...
Read full review of Lifestyle Lift
Lifestyle Lift
-
financing
I accepted a deferred payment plan. The staff gave me a instruction to pay $400 every month. I followed thru by paying exact amount on time. The month prior to the last payment the financing company send me the bill for $600. I have not noticed the difference in number and paid $400 as per usual bill. They charged me $803 for this.
I believe it is a deliberate deception scheme of which doctor Small is aware and benefits from.
Lifestyle Lift
-
misleading ads
If it sounds too good to be true...we all know the rest. Recently I "took their ad bait" and made a consult appointment. The person I talked with was a trained semi-high pressure sales rep, obviously calling from a centralized "boiler room" operation. She said I could only get the info packet and dvd by coming in for a free consult. Though doubts had already started, I made an appt. Two overly friendly appt. reminders followed, also from a boiler room operation. After looking up what meager info there was on the doctors, too many things didn't feel right and I cancelled. Almost immediately I got calls from the original contact person, urging me to keep the appt., reaffirming LSL's claims of 1 hour, minimal discomfort, etc. Then she said, "Does canceling have anything to do with 'all that false misinformation on the internet?'"What?!

I hadn't read the net reviews since I was just going for info, and had in fact more or less decided it all felt too creepy. What an enlightenment! Why are these people still in business, still allowed to make these overblown promises and outright lie? And to offer discounts if the patient signs on the line right then and there? That should be anyone's cue to make a break for the exit and never look back.

Thank you all who posted complaints; I wish you well and hope you can find some remedy. Don't believe ANYTHING that remotely smells like high pressure sales. Reputable REAL doctors wouldn't do that. Thank heaven I followed my instincts in the first place.
The complaint has been investigated and resolved to the customer's satisfaction.
This review was chosen algorithmically as the most valued customer feedback.
Prior to the surgical procedure that I had done there were several consultations with the staff and Dr. at the Lifestyle Surgery Center in Santa Ana, Ca. I believed everything they told me about having no down time and great results with very little discomfort. On March 31, I had a Lifestyle Lift procedure. It was quite painful and I was only given 3 valium...
Read full review of Lifestyle Lift
Lifestyle Lift
-
Bad Surgery! False Advertising!
Sept. 2008. I had surgery, I still have numbness around my ncek and chin and they are still scarred. I still have soreness in my chin from that scar. It took me aproximately 3 months to recover from original bruising and swelling following surgery and It it still hurts . I watched a long presentation before my procedure and several times they quoted " Lifestyle Life lasts a lifetime" my problem with this, is that it has only been 2 and a half years since my surgery and the problem with the specific neck sagging they claim to specialize in, is back! How is that my lifetime? My daughter sat in on the presentation with me, we watched them state with several post surgery testomonials, that there was minimal to no scarring. However, this is not the true case. My scars are visible and uncomfortable. Even my daughter stated herself, during the presentation "Wow, Mom I know its expensive at $6000.00 dollars but its sounds great, if it lasts forever like they stated then you should do it! Well not including the travel costs I paid to go through this My daughter had to go with me becasue they said I could not take care of myself, Since the closest location to me was in seattle it was more expensive than I wanted, and 2 and a half years later, my daughter and I even noticed how the facelift procedure they promised did not hold true to their claims! Therefore, I would like anyone to contact me regarding a Class-Action Suit for at least what they financially cost me. It would not hurt however, for other surgeon's who perform this type of procedure to try to convince me that it will ever do any good! I would not go through this again, It was horrible! They only used a local antesthetic, and I felt and heard many parts of the entire surgery! I am traumatized because of this precedure! **I will upload pictures of proof soon***
Lifestyle Lift
-
Kills people, Warning
I used to be manager in one of the california's lifestyle offices. I was a witness to how dangerous lifestyle lift practice was. They trick people into thinking they have a non invasive procedure. What poeple really get is a substandard face lift in a poorly controlled offices. Patients has a lot of pain during the lifestyle lift procedure. Infections were high due to non sterile operating rooms and instrument. A lot of patients did end up in emergency rooms. Many of the patients ended up with severe scarring due to poorly trained doctors. Non of their doctors are plastic surgeons. Save your life and money.
The complaint has been investigated and resolved to the customer's satisfaction.
This review was chosen algorithmically as the most valued customer feedback.
I watched the infomercial, and was intrigued. I called for the free information packet, but was persuaded to come in for free consultation. I reluctantly set an appointment, and then googled Lifesytle Lift. Thank god for the internet and sites like these. I read all the terrible reviews, and called to cancel my appointment. I told them that I was cancelling...
Read full review of Lifestyle Lift
Lifestyle Lift
-
Unauthorized Charges
Went for a "free" consultation to discuss the services provided. Also discussed fianancing options. After reading these reviews decided not to do it, but found out they had opened up an account for $2000 without my knowledge or consent! Had to file dispute with the finance company, and have made numerous calls to the corporate and local offices where I am told the manager /consultant are "in a meeting" This is FRAUD and I have filed additional complaints with the BBB and Dostrict Attorney's office while waiting for a "refund" for goods and services that I never signed up for.
Lifestyle Lift
-
Don't believe the hype
Don't believe the hype. This firm markets to women who are starting to age promising a rejuvenation of your face. What it is: a marketing scam that will leave you scarred for life. This particular type of facelift is a cookie cutter, lower 1/3 of your face addressing drooping jowls and neck problems. Dr. Kent, the founder was recently fined $300, 000 dollars for cyber posting by the State of NY (employees posting good reviews and websites like they are customer, oh so happy customers) which is misleading and drives traffic to satellite offices all over the United States. Want more info go to realself.com and look up Lifestyle Lift.
Lifestyle Lift
-
Don't waste your money
I have had a full face lift under general anesthesia. All I have is a tiny little scar underneath my chin. It lasted 10 yrs. & then I went for a 2nd one. It's been 5 yrs. & counting. If I want to look even more refreshed, I go to my dermatologist for some Radiesse injections & I look like a million bucks. I have a salon & 3 of my customers had the Lifestyle Lift. They looked okay for about 1 month, then their faces fell to what they were before. Yuck! The prices of a full face lift are going down. I can't believe a review of a patient that said she paid $6, 500 for a LifeStyle Lift. That's outrageous! It should be called a Lifestyle Fall, cause that's exactly what's going to happen to your face. I don't care how old you are. Save your money, find a good surgeon, I go by recommendation & get the real deal. You won't be sorry. Good Luck ladies (& gents).
The complaint has been investigated and resolved to the customer's satisfaction.
Lifestyle Lift
-
terrible surgery and pain
We all know that plastic surgery is elective sugery and doesn't warrant much sympathy when things go wrong.cause of my job needing to be younger looking, so I could compete with the younger people, I need work too, staying young and fit gets the job. I decided to go to lifestyle Lift. The commercial on TV made my decision much easier. No wait to heal, one hour sugery, amazing changes, and easy procedure compared to typical face lifts. Wrong! I never felt so much pain in all my life just as everyone says the needle they put in your face feels as though your being stung by several killer bees. Your feeling and hearing everything because they consider you cattle, roll them in roll them out but they make sure they get your money first. I took over a year to get over the horrible pain of this surgery and to this day I'm still infected. I have developed as many other women have bumps and cysts under my skin. I have taken many antibotics only to remain infected. I returned to have a second surgery on the infected area only to go home develop a pus sac on the lobe of my ear. I'm actually worse. I'm frightened becasue my only alterative is with these people. They don't give a damn about you after they recieve your money and I actually paid more for more procedures and I look as old as I did before the surgery. Absolutely no results! I'm scared that I'm not going to beable to fight this infection much longer as the antibotics are taking there tole on me. I recently told Lifestyle lift goodbye and have decided to go to my local surgeon with no complaints. He isn't sure he will beable to help me either. Please listen when we tell you to run from this procedure. I don't have any extra money fro another operation. That's no concern of there's. I could go on and on about this place of hell becasue so much has happened. It was the worst experience in my life God help me I'm tired of hurting.
Resolved
The complaint has been investigated and resolved to the customer's satisfaction.
The complaint has been investigated and resolved to the customer's satisfaction.
Lifestyle Lift
-
not as advertised, poor results, lasting scars and pain
The 'Manager" told my husband and me that we were both perfect candidates for lifestyle lift. She told us it would take about one hour and we would be out and about and back to normal activities the next day. She said there would be a small incision in front of the ear that would be hidden. She used her fingers to pull back our face and neck area to show us the results we could expect.
They also try to sell you many 'optional' procedures at this point (eye work, etc).
We both did opt for the optional liposuction of the jawline to maxmimize the benefits of the procedure.
I had my procedure first and my husband's was scheduled for a week later.
The procedure was horrific and scary.
The sights, (huge needles, the fat being lipoed from the neck passing right in front of your eyes),
The smells, (burning flesh and blood from cauterizations),
THE LACK OF PROMISED SEDATION, (given 1 small valium just minutes before they started the procedure, promised I could have more if needed, never given another one despite repeated requests during the 3 1/2 hour procedure)
The pain from numerous and repeated facial injections that were like burning stings around the face and ears (I lost count after 20 injections). The numerous injections also caused my hands and arms to tremble and shake, and my heart to start racing, which they said was "normal".
THIS WAS ONLY THE BEGINNING OF MY HORRIBLE EXPERIENCE
My 'less than 24 hour recovery', took weeks!
I was basically bed ridden for a week, with pain and swelling (I called each day, they said the swelling, heat and pain were 'normal', upon return for removal of stitches, they found I had developed a bad case of cellulitus!).
I couldn't go out in public for over 3 weeks, and then had to use a lot of 'camoflage' to hide the swelling and bruising that was still very apparent.
My final results:
BARELY NOTICEABLE 'IMPROVEMENT'
LOPSIDED EARS AND JAW LINE
SWOLLEN SCARS
LUMPY SCARS BEHIND MY EARS (STILL - 3 YEARS LATER)
SHOOTING PAINS AROUND MY EARS FOR OVER 2 YEARS
(painful to use a phone or headset)
NERVE DAMAGE

Their follow-up - GOOD LUCK WITH THAT!
It took over a year to get to see the actual Doctor again,
and he offered to 'FIX' it for me - at his private practice, for a
cost of over $9, 500.

AVOID AVOID AVOID!

BTW - after my fiasco - my husband canceled his procedure that was set for the next week (he was still taking care of me!).
He was denied a refund of his deposit - despite the manager's
assurance that he could have a refund at 'any time' if he changed his mind after my procedure.

Looking back, their operation reminds me of the snake pit of a time-share sales office.
Offers of discounts if you signed up right then and there, lots of smiling faces and promises, but once you give them your money, they don't want to hear from you again.
Resolved
The complaint has been investigated and resolved to the customer's satisfaction.
Lifestyle Lift
-
results not in yet
Please, I would like to withdraw my comments about Life style Lift and allow the 7 weeks to pass and breathe.. with my results not against them... and let this heal more. I went to LifeStyle Lift today, was treated royaly with great additional informations and positive outlook . More than my jealous friends gave me !
LSL also gave me my before pictures ! Wow, i didn't know what ugly fallen features i'd gotten used to the photos are un touched, proof positive
Please retrack my comments asap

After a few hours in hot epsom salts and massage as they suggested today i am doing MUCH better ! Swelling and pain abaiting. Thsi is a full facelift and it is spose to make major changes. I need to wait and see... Look in my own mirrior instead of listening to others.

Sincerely,

nadia nadiak Rivera Tavares Fla

(352) 702-7123
Lifestyle Lift
-
FRAUD
On 8/13/10 i went for the sales pitch but after meeting one of the 'stars' in the lobby waiting who said she had her procedure two years ago ( by the same doctor) and now wanted her eyes done. She was so radiant and happy ... i allowed Lifestyle Lift to do their thing on me 8/18/10. As you can see from the hour of this writing i am up- still in pain 8/28/10. My eyes are ruined ! They made them smaller, mean looking. the incisions arent in the crease but across the lids- neither eye matches nor did the style of the sitiches put in them. surgeons have distinctive stich styles, and i sware their techs did my eye procedure ! I have folds of skin over the red puffy scar on one eye, with scars 1/2" out on both eyes. i never even had crows feet on either eye ! I have never worn make-up and dont even know how i will funtion in public like i look...!
My face is 4" broader across the ears, which were "re-sected" to my face ! ( One ear is NOT connected ) I wonder that i hear with them. My scars are in front, in back, in my hairline above and my neckline below ! My neck has a bulge across the trachea, and a lump under one side. Around my ears and neck below them is hot and still swollen. I too have been eating through a straw, while laying in ice packs . Not able to drive because of pain pills, and i never took asprin ! My children were born at home and i cooked dinner later.
The procedure is not an hour. You do not get up and go to work afterwards, nor did i look anything like their models!
I am Disabled individual and feel this MacDonalds- for- faces more than just ripped me off . i'd give anything to have my old self back !
The procedure took from 1:30-6:45pm. they brought me out un-councious, from the pain probably, dumped me in my construction worker brothers car. They KEPT MY PURSE though. So i had No credit or debit cards, no cash ( which wasnt there upon the nearly 24 hour return) i had no ID or insurance cards either. Couldn't go to ER, and even then they would have unwrapped the 48 hour facial 'corseting' i was to stay in . When i 'came to ' at my brothers, at 1a.m, i was trying to scream- with raw pain.
With no keys, (in the purse ! too) we hadn't been able to take me to my home. Called a locksmith to get in- had no money or checks, so my brother finally broke into the house to get to the pain pills. My brother had to call a retired nurse friend to stay with me, and take my pulse for the next 12 hours

After the huge lies and misrepresentations about the reality of LifeStyle Lift experience here, I must speak out !

BEWARE ! BEWARE ! BEWARE ! Nadia from Tavares Florida
Life style Lift finally did my fraxel (?) Laser... whole face... Tuesday. This was done to complete the original services promised. I received no notes on care for following post-procedure, and conflicting instructions orally on the care P-p. If they are in the big business of 'make N faces' why don't they care more about what they are doing ? Responsibility doesn't end with mere payment.
I was advised by the lawyers at my bank to make a medical complaint about quality of services... If you received no services you can get credited by the card issuer ! CERTIFY letter ( fax too) objecting to charge. I am still awaiting results of "healing" and am on down-time again. Boy do i know the meaning of "what price vanity" ! it is far more than money...
truthseeker1
Me again - forgot: they never did any Lazer to my face . I am licensed Facial Specialist. I was charged for this .
We are here to help
16 years' experience in successful complaint resolution
Each complaint is handled individually by highly qualified experts
Honest and unbiased reviews
Last but not least, all our services are absolutely free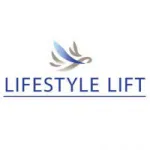 Lifestyle Lift contacts