Overview of LeafBlaster Pro customer experience
LeafBlaster Pro, offered by leafblaster.com, receives numerous consumer complaints about its performance. Consumers have found that the gutter guards do not effectively prevent leaves and debris from clogging up gutters, causing water to overflow and potentially damage homes. Additionally, some consumers report that the product does not fit well onto their gutters, leading to difficulty during installation and ineffective protection. Other complaints include poor customer service and difficulty in obtaining refunds. Overall, LeafBlaster Pro seems to provide inadequate protection and lackluster service to customers.
LeafBlaster Pro complaints
10
Newest LeafBlaster Pro complaints
Review of LeafBlaster Pro Gutter Guard: Effective or Overhyped?
When it comes to maintaining a clean and clog-free gutter system, LeafBlaster Pro seems to be a popular choice among professionals. According to my own gutter guy, this product works like a charm in preventing leaves and debris from accumulating inside the gutters.

However, as a homeowner, I have some concerns about its effectiveness. From my perspective, I can see that there are still leaves piled up on top of the gutter guard despite its promises of blocking them out completely. It's hard to tell what's happening exactly since the gutters are in a hard-to-reach spot.

What's more frustrating than that is the amount of time it took for us to receive the product. We had paid for it months ago, and only after following up multiple times did we finally receive it. Overall, I'm not completely sold on LeafBlaster Pro yet, but it does seem to have potential if installed properly and in conjunction with regular gutter maintenance.
Review: LeafBlaster Pro Gutter Protection System - A Reliable and Durable Investment
When my house and gutters were damaged by a tornado, I was in need of a new gutter protection system. My prior system was a Leaf Filter brand, and I was a little hesitant about switching to a different brand. However, my GC opted for the LeafBlaster Pro system, and I was curious to see how it would perform.

I must say that I am impressed with the quality and functionality of the LeafBlaster Pro. Although I have not yet experienced rainfall with this system installed, I have been able to observe how it performs in different weather conditions. Even during windy days, the leaves and debris seem to be repelled from the gutter, which is a great feature that ensures further protection from gutter clogging.

What I appreciate the most about this system is its durability and strength, which are evident in the well-crafted design and materials used. It was a relief to know that the company behind LeafBlaster Pro stands behind their product, offering a 25-year warranty. This gives me peace of mind, knowing that I have invested in a reliable gutter protection system that will last for years to come.

In summary, I am happy with my decision to switch to the LeafBlaster Pro system, and I highly recommend it to anyone in need of a reliable and durable gutter protection system. Its innovative design and the peace of mind it provides are well worth the investment.
Review: LeafBlaster Pro - An Innovative Gutter Protection System That Delivers Results
I recently had LeafBlaster Pro installed on my property, and so far I have to say that I am quite impressed with this innovative gutter protection system. The installation crew did a phenomenal job and they are scheduled to return soon to complete the final stages of the installation. Although there hasn't been enough rain yet to truly test the efficiency of the system, from what I have observed so far, it seems that this leaf guard system is definitely doing its job.

One of the most significant benefits of LeafBlaster Pro is that it prevents debris from clogging gutters and downspouts, which can often lead to costly repairs and water damage. By keeping gutters clean and free from leaves, pine needles, and other debris, this system ensures that rainwater can flow freely through the gutters and downspouts, keeping the roof and foundation of your home safe from damage.

Overall, I am extremely satisfied with LeafBlaster Pro and would highly recommend it to anyone looking for an effective solution to keep their gutters free from debris. It is especially beneficial for those who live in areas with high tree populations, where leaves and other debris can accumulate quickly and cause potential damage. So, if you want to protect your gutters and keep your home safe from rainwater damage, then LeafBlaster Pro is definitely the way to go!
Is LeafBlaster Pro legit?
LeafBlaster Pro earns 91% level of Trustworthiness
SAFETY NOTICE: ComplaintsBoard has analyzed LeafBlaster Pro and determined that it has perfect credibility and is completely trustworthy, with a legitimacy rating of 91%.
LeafBlaster Pro has received 9 positive reviews on our site. This is a good sign and indicates a safe and reliable experience for customers who choose to work with the company.
The age of LeafBlaster Pro's domain suggests that they have had sufficient time to establish a reputation as a reliable source of information and services. This can provide reassurance to potential customers seeking quality products or services.
Leafblaster.com has a valid SSL certificate, which indicates that the website is secure and trustworthy. Look for the padlock icon in the browser and the "https" prefix in the URL to confirm that the website is using SSL.
Our scan shows LeafBlaster Pro website is free from malware and phishing activities, which are types of online threats that can include viruses, worms, Trojan horses, ransomware, and other malicious code, as social engineering tactics used to trick users into sharing their personal information.
Leafblaster.com has been deemed safe to visit, as it is protected by a cloud-based cybersecurity solution that uses the Domain Name System (DNS) to help protect networks from online threats.
Several positive reviews for LeafBlaster Pro have been found on various review sites. While this may be a good sign, it is important to approach these reviews with caution and consider the possibility of fake or biased reviews.
Leafblaster.com appears to have online shopping features, it's important to know that the platform supports an extensive range of payment methods, making it convenient and easy to complete your transaction. The payment procedure on the website is also relatively simple and straightforward, ensuring a smooth and hassle-free experience for buyers.
However ComplaintsBoard has detected that:
While LeafBlaster Pro has a high level of trust, our investigation has revealed that the company's complaint resolution process is inadequate and ineffective. As a result, only 0% of 10 complaints are resolved. The support team may have poor customer service skills, lack of training, or not be well-equipped to handle customer complaints.
Leafblaster.com has relatively low traffic compared to other websites, it could be due to a niche focus, but could also indicate a potential lack of traffic and popularity. The leafblaster.com may offer a niche product or service that is only of interest to a smaller audience.
LeafBlaster Pro protects their ownership data, a common and legal practice. However, from our perspective, this lack of transparency can impede trust and accountability, which are essential for establishing a credible and respected business entity.
Our Verdict: LeafBlaster Pro is highly recommended company, but beware of poor customer service. Their 0% Resolve Complaints rating is a cause for concern. We advise using their services securely and reviewing complaints beforehand.
LeafBlaster Pro Gutter Guards: A Game-Changer for Clogged Gutters
I'm happy to report that the LeafBlaster Pro gutter guards have been a game-changer for our home. Having previously battled with clogged gutters which resulted in water overflow and the need for frequent cleaning, we were desperate for a solution. After some research, we decided to give LeafBlaster Pro a try, and it's safe to say that we haven't looked back since.

The entire installation process was seamless and effortless, and we were impressed by the quick turnaround time. The guards themselves are barely noticeable and blend in nicely with our established gutter system, which was definitely a plus.

In terms of overall performance, the LeafBlaster Pro has exceeded our expectations. We've been experiencing frequent, heavy rainstorms lately, and our gutters have been holding up tremendously well. Gone are the days of water overflow, and we no longer have to deal with the hassle of manual gutter cleaning.

I'm especially impressed with how durable and resilient the LeafBlaster Pro has proven to be. We were concerned about how it would hold up against harsh weather conditions and debris, but our worries have been put to rest.

Overall, I would highly recommend the LeafBlaster Pro to anyone looking for a reliable, efficient, and cost-effective solution to their gutter problems. It's truly been a game-changer for our home, and we're thrilled with the results.
Initial Thoughts on LeafBlaster Pro: Quality Installation and Appearance, Awaits Performance Test in Rainy Weather
As a homeowner who strives for a meticulously kept yard, I was excited to hear about LeafBlaster Pro and their innovative gutter protection system. I decided to give it a try and had them installed on my home just a week ago. Although I cannot give a complete review just yet, I was compelled to share my initial thoughts.

Firstly, I want to address the two-star rating I gave. This is not indicative of the product's quality or my experience thus far. Unfortunately, in order to leave a review, I was required to select a star rating, even though I have not had the opportunity to fully evaluate the effectiveness of LeafBlaster Pro's system.

That being said, I am impressed with the overall appearance and installation of the product. The LeafBlaster Pro team ensured that the gutter protection was properly installed, leaving me confident in their workmanship. The product itself looks sleek and professional, fitting in seamlessly with my home's aesthetic.

I can only speak to the product's appearance at the moment as we have not experienced any rainfall since installation. However, I am eager to see how the LeafBlaster Pro system will perform once the rains come. I have high hopes that it will keep my gutters clear of debris and minimize the amount of maintenance needed to maintain my property.

In summary, while I cannot give a full review at this time, I wanted to share my initial thoughts on LeafBlaster Pro. So far, I am satisfied with the appearance and installation of the product and look forward to seeing how it performs in the coming weeks.
Say Goodbye to Clogged Gutters: A Review of LeafBlaster Pro from leafblaster.com
As a homeowner, I cannot express how frustrating it is to constantly deal with clogged gutters. Between falling leaves and pine needles, it seems like there's always something preventing proper water flow. Over time, this buildup can cause water to flow over the edge of the gutter and cause damage to your home's foundation.

That's why I was intrigued by the LeafBlaster Pro system from leafblaster.com. Unlike traditional gutter screens that can become clogged with debris, the LeafBlaster Pro is designed to channel rainwater into your gutters, while keeping leaves and pine needles out.

But does it really work? In short, yes! After having the LeafBlaster Pro installed on my home, I noticed an immediate improvement in water flow and I no longer need to constantly climb up a ladder and clean out my gutters. Plus, the LeafBlaster Pro is virtually invisible from the ground, so it doesn't detract from my home's curb appeal.

One thing to note: if you live in an area with heavy rainfall, you may need to supplement the LeafBlaster Pro system with additional gutter protection. But for the average homeowner, this product is a game-changer. Overall, I highly recommend giving LeafBlaster Pro a try and saying goodbye to clogged gutters for good.
Disappointed with the Effectiveness of LeafBlaster Pro Gutter System and Installer's Lack of Assistance
I recently had the LeafBlaster Pro system installed in my gutters, and unfortunately, there were a few issues with the installation. Upon inspection, I found that the downspouts were not secured in two places, which obviously posed a bit of a problem. Thankfully, I was able to get in touch with the installer and they were able to come out and fix the issue for me in a timely manner.

However, since then, I have noticed that there have been some issues with the system itself. I had thought that with the LeafBlaster Pro installed, I would no longer have to worry about leaf debris clogging my gutters. Yet, to my disappointment, it seems that the system has not been as effective as I had hoped. Despite the presence of a leaf guard on top, I have encountered a significant amount of buildup in my gutters, leading to water overflowing and flowing over the top, as if there were no gutters at all.

Again, I reached out to the installer to ask for their help in addressing this issue. Unfortunately, I was left disappointed yet again. The installer was unable to give me any concrete information regarding when a repair would be carried out. I was only able to receive a vague estimate of 1 to 2 weeks. Needless to say, this left me feeling quite frustrated and dissatisfied.

Overall, while the initial installation of the LeafBlaster Pro system wasn't without its problems, it seemed as though things were improving after the first issue was resolved. However, the system has not lived up to my expectations, and the lack of assistance from the installer in addressing this latest issue has left me feeling quite let down.
Nightmare Installation Experience with LeafBlaster Pro
When I purchased LeafBlaster Pro from leafblaster.com, I was excited to finally have a solution for my clogged gutters. However, my experience with the installation was a complete nightmare. The installer assured me that they knew how to properly install the product, but it quickly became evident that they were not properly trained.

Now that it is installed, I am not entirely convinced that it was done correctly. Because I have a two-story home, it's difficult for me to check on the installation myself, which is unnerving. I feel like LeafBlaster Pro should not be sold to contractors who have not been properly trained in its installation. Not only would that provide better peace of mind for the homeowner, but it would also ensure that the product is being installed to its fullest potential.

Although I must say that the installer was very nice and professional, it is clear that they were not adequately prepared for the job. If it weren't for that, my experience with LeafBlaster Pro would have been much more positive. As it stands, I am not entirely convinced that my investment was a good one.
An Honest Review of the LeafBlaster Pro: Pros, Cons, and Installation Issues
When it comes to keeping your gutters free from debris and leaves, the LeafBlaster Pro from leafblaster.com is a product that many homeowners have turned to. While it is true that this product has gotten positive reviews for its ability to keep gutters clean, there are some issues that are worth noting.

First and foremost, correct installation of the product is key to ensuring that it works effectively. Unfortunately, this is an area where the LeafBlaster Pro can fall short. Customers have raised concerns over the installation job, citing waves at the section junctions and how the install can push up shingles, effectively creating a ramp.

Unfortunately, things do not end there, as some customers have also pointed out the lack of response from installers despite numerous follow-up calls. That said, it is important to point out that these installation issues are not necessarily unique to this particular product. Nevertheless, it is understandable for homeowners to have higher expectations when investing in a product like this.

Aside from installation issues, however, some customers have also taken note of the visible screw heads that show along the front edge of the gutter due to the shorter sections of the product. This may not matter as much to some, but others would have preferred a more visually pleasing product that does not compromise the aesthetic of their home exterior.

It is also worth mentioning that some customers have pointed out that these guards are the same ones that can be purchased locally at a home store, which raises questions about the premium price of the LeafBlaster Pro when compared to other similar products.

In conclusion, the LeafBlaster Pro has its pros and cons, as with any product in the market. While it is easy to appreciate its ability to keep gutters clean, it is important to note that installation problems and other aesthetic issues have been raised by customers. As a result, homeowners who are looking for a reliable gutter guard should take these factors into consideration before making a purchase.
LeafBlaster Pro Review: Mixed Experience with AA Gutters, but Wider Pieces More Effective
My experience with LeafBlaster Pro has been a bit of a mixed bag. I initially had the gutter guards installed by AA Gutters in 2011 and while they initially did a good job of keeping debris out of my gutters, I started experiencing problems with the product sagging. Additionally, after I had gutter access doors installed in my screen enclosure, I was able to see that the original gutter guards were only 5.5" wide, which was not as effective as I'd hoped.

However, after AA Gutters came out again to address the issues I was having, they brought 7" wide pieces which were able to fit more snugly under the shingle edge and work more effectively. Unfortunately, this means that I now have to have the old 5.5" pieces replaced entirely, but AA Gutters have been insisting that the 7" pieces were what they originally installed – which is not true, as anyone can see.

Overall, I'd say that LeafBlaster Pro has definitely helped to keep my gutters clear of debris, but it's clear that the wider pieces are much more effective. While I'm happy with the end result, it was frustrating to have to deal with the issues caused by the initially installed 5.5" pieces and the confusion with AA Gutters about what had been originally installed. That being said, I would recommend LeafBlaster Pro to anyone looking for a gutter guard system that will actually perform as advertised, but I would suggest being vigilant about ensuring that the wider pieces are used from the get-go.
Collect Your Trust Badge
Be recognized for outstanding customer service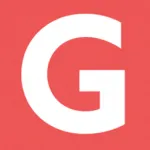 LeafBlaster Pro

contacts
We are here to help
19 years' experience in successful complaint resolution
Each complaint is handled individually by highly qualified experts
Honest and unbiased reviews
Last but not least, all our services are absolutely free