This review was chosen algorithmically as the most valued customer feedback.
Jagex has awful customer support, and I cancelled my subscription because of it. They perm muted my account a few years ago and they still didn't tell me what I did wrong to deserve a permanent mute, perhaps because I actually didn't, and I have proof of it. Apparently it's supposed to say why in the "Account History" page, but all it says is "Manual...
Read full review
Jagex
-
Runescape - Banned for GIFT from partner of 2 decades on aged accounts on same IP address.
Ticket, tweets, appeals, customer service. This company will ghost and ignore you without actually reading. I hope you are settled in to read a long one, because I am passionate about almost 40 years of combined account age between me and my wife and how I cannot get 30 minutes with a real person to properly check chat logs and be attentive to my issue. My account was banned, wife's account is fine thankfully. I literally received 10m from a clanmate and then quite a bit of wealth from my wife when I returned to the game. Both of these situations have extensive chat logs between us and audit trail to show that I personally broke zero rules.

Story below...

Short version, Jagex should sincerely check the chat logs before banning folks for certain things. I came back to the game recently and got invited to a clan, had a clan member gift me 10m coins to get me going, and my partner who I have played games with for 2 decades together from the same IP address logged in and gave me her wealth. This includes almost 20 years of us playing Runescape off and on always from the same IP address.

But here I sit, thousands of hours, treasure keys, promotions, membership dues, hardware purchases over the years including a recent $800 tablet, and I sit without my account, all of our combined wealth is inaccessible, and an account that I have owned for about 50% of my literal existence has been unfairly taken from me with no option to speak to a real person, no way to advocate for an actual review, no way to reach support (they ignore you completely), and trying to figure out what legal recourse there may be to get an unbiased and fair 3rd party review or accountability for a company that just simply doesn't care.

Played off and on for about 2 decades with my partner. I decide to start playing again recently, paid for a year of Premier Club membership, bought a new Samsung tablet to play on while bedridden from a surgery and for the recovery period. My partner, on the same IP address (and someone I have played with online for 2 decades), asked me to log in the night I got home from surgery. Traded me all of her account's wealth, with her having no intention of playing Runescape ever again. I woke up the next morning falsely banned for RWT (Real World Trading as I have learned about it). The best part, they hit me with this but my partner's account is still fine.

I appealed, it was denied. I tweeted @JagexSupport multiple times and was ignored. I tried all the reddit tricks I could find. I opened a billing support ticket and received a canned response that has nothing to do with what happened from Mod Quill stating basically that regardless of who breaks the rules on the account, it's the owner's responsibility to secure it. Further, he states that any further contact with the ticket support system will result in them intentionally ignoring me and not responding.

I fully agree with that stance of course, but it is 0% applicable to my situation as I was personally logged into my account, my wife was logged into hers, and she asked me to log in so that she could trade me her stuff.
Desired outcome: Full reinstatement of account as it was at time of ban.
Jagex
-
Account changes- zero notification, zero reason, zero ability to contact them
3/25/2022

After using the same username for several years, I was not allowed to login today because my username was removed. No notification. No reasoning. No explanation. No way to contact Jagex.

This company prides itself in hiding how a paying customer can contact them. It cannot even be horrible support because they hide any way to contact them. It is NO support.
Desired outcome: Explain why my unoffensive, simple name was removed and set it back.
Jagex
-
Membership
Mod Katie has a number of alts that they use to harrass players and crash.
Katie GIM, Adam Gim, Zetharius.
Can jagex actually look into these players' behaviour? I would expect player mods to behave properly, even if a regular play crashed by accident.
The desired outcome should be to demote Katie and temporarily ban the other accounts. They power trip and harrass paying customers.
Desired outcome: Demote Katie and temporarily ban the other accounts. They power trip and harrass paying customers.
This review was chosen algorithmically as the most valued customer feedback.
I have never seen a more abusive company, particularly a gaming company that is dealing with children and adults alike. The unmitigated gall that these people have in putting up a failed automated system to do their job for them is unfathomable. But, it isn't useful for many of the functions it's supposed to provide. I can have 6 months of Paypal...
Read full review
This review was chosen algorithmically as the most valued customer feedback.
Good morning, Its probably easier to post my email exchange rather than describe the problem all over again, jagex costumer service is pretty bad, my 5 day reply was a 3 week reply, and only after more emails from me, and then silence, vacuum, its a business that its all about money and profits, zero costumer care or service, i have been using thi...
Read full review
This review was chosen algorithmically as the most valued customer feedback.
My email was leaked by jagex, I was sent a fake email offering a pet. It wasn't flagged as spam, and came directly to my inbox. There wasn't any warning given by jagex about said leak, or fake emails. I clicked the link and lost all of my valuable items on my account, after years of accumulating them, and paying for membership to build up my account. I...
Read full review
Jagex
-
Old School Runescape
Have contacted them multiple times, followed instructions and have had all appeals instantaneously rejected. I simply forgot my password. Their website is almost unusable and I get generic responses from their social media "support" team, who have now entirely stopped communicating with me without any resolution.
They keep taking money from me despite me not being able to access my account. All I want is access to this account.
Desired outcome: Account Returned
Jagex
-
RuneScape 2007
I have tried several times to get my account recovered. I just made the account this month. After providing them with billing information for the membership, account email which is original for making the account, and first passwords. I am being denied every time. It's terrible I can't reach anyone to track the payment history. I attached picture of my billing confirmation. If my account is not recovered I will have to contact a lawyer.
Desired outcome: I want my account recovered. No if ands or butts.
Jagex
-
old school rune scape
Jagex claim to be able to detect botting client software and base their bans off of that, I just found out that is an outright LIE, they have just banned my lvl 85 mining skiller account because, well... he was mining (LIKE DUHHH) It's a Mining skiller, it only exist for mining, Plus I was logged into runelite, not a botting client, absolutely P'SED OFF! Stay away from there game, They are the devil!
Desired outcome: For the account to be unbanned, my lost time reimbursed in in-game gp for what I have lost not being able to mine today!
Jagex
-
Jagex OSRS
Have had my account for 15-17 years. Started playing again after about a 10 year layoff. My account was started over completely. Started from scratch ON MOBILE. Didn't play for about 3 months. Came back to my account being suspended and saying I need to pay a $380 fee plus being banned for macroing? I didn't even know what that was so I had to look it up. I've never botted. Don't even know if that's possibly through mobile. This company is Ok taking peoples money then shafting them.
This review was chosen algorithmically as the most valued customer feedback.
Customer Service is practically none existent with Jagex. There is currently no way to speak directly to a support agent with Jagex. From what I gathered, their Customer Support team didn't know how to manage their workload, so they just turned it off and forced their users through a knowledge base and a poorly designed service catalog. My issue: I stopped...
Read full review
Jagex
-
changes to metal bank requiring a quest to now use as it was before
one of the reason a lot of older play from the early 2000's played like RUNESCAPE was that you did not have to do stuff you where not enjoy doing.
Most of my friends do not like doing quest. or story plot line just like do are favorite skill and leveling up. but to my unblievable shock today when i went to add stuff to my metal bank i now must do i quest to do so. my new account i working on never had to do this before i plan not to ever waste my time on quest or story plot line just skill away. i look but find no notice of this change or post explaining the change or need for it. just another sign that you no longer care about your core base player that play for years now
Desired outcome: remove new skill questing links
Jagex
-
Odablock in dmm
Account sharing is that not a rule u are not aloud to account share then why are u letting this guy into a tournament when he is account sharing it's not fair for the osrs community the people who are out here trying to get there levels up them selfs putting in time a work for you to let oda into this tournament his a fraud an a cheat has done nothing himself witch I thought was against your rules !
Desired outcome: Bann him from dmm tournament !
Jagex
-
Remote Illustrator Scam
Hi There,

I received an email from James L. to download Telegram and contact Emma Russell to follow the next steps for the interview.
Please advise that you have received my complaint and advise next steps.

I have since read that there were other issues of scams regarding Telegram and the Jagex company.

Thanks,
Liz Stanaitis
610-659-6453
[email protected]
Desired outcome: Reply on if this is a known scam and wha't being done about it.
Jagex
-
Account Hijacked
On the 18th June 21 my account was stolen while I was playing. They'd gained access to my email somehow and disabled my authenticator etc, no idea how as I was AFK at the time playing Xbox and I hadn't typed my email password out for about 5 months since it was saved on my pc.

Anyway fast forward 5 weeks, 5 recovery attempts using 2 different emails with different providers, constant back and forth with @JagexSupport on twitter with about 8 different people sending me the same links over and over again, I am yet to recieve any response at all. I've done everything they have asked, checked the junk box, added their email addresses to my account but I am simply recieving no response at all when their own ETA is 24 hours.

I am beyond disgusted with their service, I've been playing 16 years, spent money on membership, bonds, keys and most recently merchandise and they could not care less, they've even ignored me for the past 2 days on twitter while happily responding to someone else. I was asked for my character name on there 9 days ago but do you think I've heard back? Have I heck.
Desired outcome: Account returned and rolled back to 14:30 game time18/06.
Jagex
-
Runescape
I had my account hacked back in mid June, over 4 weeks later and 4 different account recovery attempts which are meant to be responded to within 24 hours I am yet to get a response. I've tried using different email addresses with different providers as per their twitter advice but still no response. Their twitter support is ran by about 10 different people so they all just send you the same shitty links telling you to check your spam, I had one guy ask for my character name 5 days ago to look into me and have heard nothing since, their messenger support is just a bot with the sole purpose of sending you the same shitty links and wind you up. I've been playing the game 16 years putting countless amounts of hours and money into it and they could not care less, even spent money in the merch store really, terrible terrible customer service and I want my account back.
Desired outcome: Account back and rolled back to the time of it being hacked
This review was chosen algorithmically as the most valued customer feedback.
06-Jul-2021 Account temporarily banned for macroing in RuneScape. Our macro detection system has been monitoring your account closely and has detected that you are using illegal 3rd party software which violates the rules of the game and breaches your terms of service with Jagex. I don't bot/macro. I play on windows/mobile. This happened 2 weeks after I...
Read full review
Jagex
-
Runescape/ jagex support
Jagex customer support is literally non existent. You have 0 actual way of ever talking to a human being and will only be in contact with automated responses in regards to everything. No support to email, no live chat, no number to call, nothing. Just automated emails. It is insane how in 2021 that you provide ZERO way for players to get into contact with you in order to resolve issues
Jagex
-
Old school runescape
I keep getting the error message of too many log in attempts when I haven't even logged in for hours! Jagex and runescape websites are absolutely zero help. Fix the damn problem or get sued! This happened both yesterday and today. My account is j2caine45. I had at last count over 78 days of membership available and have been a customer for over 10 years. Quit jerking me around and be better about being responsive to your customers. You guys act like a bunch of jerks by not even making it possible to communicate with you in a reasonable manner. If you really understand what real customer service is you can contact me at [email protected] But I suspect you cowardly spineless wimps don't have the courage!
Desired outcome: I want to access the game I PAID FOR!!!!
We are here to help
16 years' experience in successful complaint resolution
Each complaint is handled individually by highly qualified experts
Honest and unbiased reviews
Last but not least, all our services are absolutely free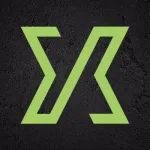 Jagex contacts