Irvine Company complaints
50
Newest Irvine Company reviews & complaints
This review was chosen algorithmically as the most valued customer feedback.
I have lived in Park Place apartments in Irvine CA, 92612 from 2019. Always paid my rent and never been late even one day. Since last year they hired a new Community Manager for Park Place Apartments, named "Kaleb Kavanaugh" who is extremely corrupt, rude, aggressive and hostile, and not up to the job, and has turned this apartment community into a BIG...
Read full review of Irvine Company
This review was chosen algorithmically as the most valued customer feedback.
I have been a resident in woodbridge willows Irvine, and irvine company is the owner. Recently they introduced some parking allowances to each household residents that if you park out of your covered parking space you need to have it hung up or to register your car to prevent it be towed. Although my car was registered that night but they still towed my...
Read full review of Irvine Company
This review was chosen algorithmically as the most valued customer feedback.
06/20/2023, 2:10 pm oak glen Irvine, I lived in the same apartment for 5 years and the interesting part is still I'm living in the same apartment but in a different apartment, so it means we have maintained a good relationship with Irvine Company apartment, so on June 6th 2023 we moved to a different apartment in the same apartment in the same block, I went...
Read full review of Irvine Company
Is Irvine Company legit?
Irvine Company earns 91% level of Trustworthiness
SAFETY NOTICE: ComplaintsBoard has analyzed Irvine Company and determined that it has perfect credibility and is completely trustworthy, with a legitimacy rating of 91%.
We found clear and detailed contact information for Irvine Company. The company provides a physical address, 10 phone numbers, and email, as well as 4 social media accounts. This demonstrates a commitment to customer service and transparency, which is a positive sign for building trust with customers.
A long registered date for irvinecompanyapartments.com can be seen as a positive aspect for Irvine Company as it indicates a commitment to maintaining the website and its domain name for a long period of time. It also suggests that the company is organized and has taken steps to secure its online presence.
The age of Irvine Company's domain suggests that they have had sufficient time to establish a reputation as a reliable source of information and services. This can provide reassurance to potential customers seeking quality products or services.
Irvinecompanyapartments.com has a valid SSL certificate, which indicates that the website is secure and trustworthy. Look for the padlock icon in the browser and the "https" prefix in the URL to confirm that the website is using SSL.
Our scan shows Irvine Company website is free from malware and phishing activities, which are types of online threats that can include viruses, worms, Trojan horses, ransomware, and other malicious code, as social engineering tactics used to trick users into sharing their personal information.
Irvinecompanyapartments.com has been deemed safe to visit, as it is protected by a cloud-based cybersecurity solution that uses the Domain Name System (DNS) to help protect networks from online threats.
We looked up Irvine Company and found that the website is receiving a high amount of traffic. This could be a sign of a popular and trustworthy website, but it is still important to exercise caution and verify the legitimacy of the site before sharing any personal or financial information
However ComplaintsBoard has detected that:
While Irvine Company has a high level of trust, our investigation has revealed that the company's complaint resolution process is inadequate and ineffective. As a result, only 2% of 50 complaints are resolved. The support team may have poor customer service skills, lack of training, or not be well-equipped to handle customer complaints.
Irvine Company protects their ownership data, a common and legal practice. However, from our perspective, this lack of transparency can impede trust and accountability, which are essential for establishing a credible and respected business entity.
We conducted a search on social media and found several negative reviews related to Irvine Company. These reviews may indicate issues with the company's products, services, or customer support. It is important to thoroughly research the company and its offerings before making any purchases to avoid any potential risks.
Our Verdict: Irvine Company is highly recommended company, but beware of poor customer service. Their 2% Resolve Complaints rating is a cause for concern. We advise using their services securely and reviewing complaints beforehand.
Villa Coronado Apartment Management
Hello

I am living at the Villa Coronado apartment for 2 years. A couple of days ago they were doing wall painting without any working notice or sign to move our car. During to painting, they damage the passenger side of my car. There is paint and some scratch on my car. I contacted management and they said we did not do anything it was already like you smashed the wall and they refuse to talk to me they said your car's other side has some scratches too I am not lying and management was really rude. I usually do not drive this car and I parked it a day before they start making a painting. The color of the paint was pink and on my car, the paint mark was clearly seen and it is pink too. Management says it is white and my car is old and they told me to contact my insurance company to fix it . Is it really easy like that to say that? They are not trying to solve the issue they are blaming on me
Carport tenant parking Northwood place unit 1135 carport 43
To: Ted O'Brien

RE Northwood Place Apts

FROM: Larry Carr unit 1135..carport number 43

I had another car towed from my assigned parking last night 3/5/2023

Afterward i really feel bad as irvine company doesn't even have a small sign to advise

Visitors that carport parking is for tenants only and may be subject to tow..

In hindsight it's really not fair to tenants having to look around for another place to park and visitors not knowing they could be subject to be towed..without proper notice..

I seem to have an easy spot for people and vendors to park in every day and is very annoying on a daily basis..

Some sign is finally needed..

Who do i go to get some signage posted..

This is an ongoing problem that needs action..

This problem has been ignored way too long..

Please advise who in corporate i can alert to this ongoing problem..

I'll make an appointment or email to the top down..

It's a very stressful situation to me and my mental health..

The buck has been passed way to long..in my case 10 years..

Thank you for your consideration..

Larry Carr..1135 Northwood place..

Plus my last car was stolen from my space 12/27/2022

Anyone i can notify for a little help?
Desired outcome: Posted small sign carports for tenants only..subject to tow
Management and maintenance
I have been requesting my AC unit to be fixed since I moved in July. I was told by BOTH the maintenance and servicer that my AC was not functioning properly and the servicer said he would need to get above the system to see what was wrong. No one ever followed up. I followed up over 12 times via phone since, and every single time was told management would call or come out. Not once did they call or address the issue. They one time scheduled an inspection when I was not here and they claim that was their solution. I kept calling and kept getting the runaround.

As of today, 1/24 I went into the office and expressed very reasonable frustration. I was then called by both manager and expressed ever more frustration. They also confirmed they would come out and inspect. Why did it take me blowing up to get a response and then banned from reaching out, when that was the only time I got any response? For 6 months I complained politely, but the one time I get mad I am banned, but it is the only time it worked? This is unacceptable and I expect a call from someone who is higher up above Ryan and has some actual solutions.
Desired outcome: I expect a call from before EOD Thursday [protected] who is higher up above Ryan 1st. fix the ac2nd refund $1,000 for the past 6 months of no ac. 3rd get managers who will address the issue BEFORE i have to get mad to see a response.
Management
My lease is up on 2/6/2023 and wanted to find out if I can pay December and January rent partial payment and the balance upon move out on 2/6/2023.

I was told to pay all of my rent in full in terms of the lease and if I did not comply, I would get a 3 day notice to evict. I stated I will be short of funds and I did not intend not to pay rent but I could not pay all of my rent.

I want to know why Irvine company does not help out tenants who asked ahead of time that they are not able to pay the rent - 2 months before their lease is up. I have always paid my rent and now due to unforseen circumstances, I am not able to pay my rent in full for the remainder of my lease.

Rancho Santa Fe, Tustin, leasing office agent (manager) is not the best or helpful person to deal with. This person is not helpful or ever been helpful upon my move in.

Sincerely,

Theresa Reisfelt
Desired outcome: I would like to be able to pay all my rent that will be due upon my move out on 2/6/2023 and get another leasing/manager at Rancho Sante Fe, Tustin. She is horrible.
San Leon Emplyees
There is horrible tenant customer service; all the office employees are not knowledgeable or trained, also helpless and mean, and maintenance service uses cheap materials.

During the pandemic, I was approved for rental relief to pay some due rent up to March of my rent.

From the office, they kept calling me and sent me a Notice every week to pay in 3 days or leave in 30 days. I explained to them I was waiting for help. They threatened me to pay; otherwise, I have to leave. I borrow $600 to pay my balance. And they told me if you get paid, you will get credit.

After four months, I approved, and they sent a check to Irvine company. The Next day I called to confirm they told me they returned the check without following up with the tenant or looking for a reason. Just like that. I have to pay back the money to whom I borrowed. Not care about people to help,

A couple of times, I called them and stopped in the office and spoke with the supervisor to explain my situation and ask to help me and talk to your A/R department just put a note until I contact the Rental Relief program. The manager and other employees refused to help me, and she told me; some time things happen in your life, and you should accept,

I am so disappointed and upset with all human beings, even those trying to help each other, and I can see much more in the Irvine company team.
I'm complaining about poor service and negligence of Irvine company that caused me have ankle sprained and ended up in ER
I have been living in Woodbridge Willows Homes for nearly 3 years, my family and I really love the area and neighborhood, the community is very friendly and peaceful but landscaping services are very poor and they don't care about that ,since Sep 2021 we have had construction around our building which has been so irritating, dealing with so much dust everywhere inside and outside my apartment, having way much noises and frquent commuting of builders around was really beyond my tolerance but we never complained, however it was Expected from Irvine company to at least, take off few hundred bucks from our rent pay as a way of expressing their appreciation towards residents !

Anyway, on Monday March 28th 2022, I was trying to get something out of my storage downstairs that due to a steep flower bed next to my storage and staircase, no path at all, that I have to climb up , I had my ankle twisted good enough to make me cry out of pain and call 911 and ask for Paramedics that resulted in transferring me to ER and waiting for 7 hours. No one can't be bothered by this at Irvine Company as they don't care about residents health or comfort. I'm stuck at home with swollen ankle and can't go to work and do my routines and I like to file a complaint against this company as their negligence.
Serious water leak on trail on Jamboree just north of Champion next to Sierra Vista Apartments
A serious water leak on Jamboree just north of Champion on the trail coming from under the exterior wall of the Sierra Vista Apartments. It gets worse each day. It is especially hazardous for people that use the trail before sunrise. Please repair or make the responsible party do so. The water leak floods the trail and makes it extremely hazardous for users of the trail. There is no warning and therefore someone could get seriously hurt. Many of us trail users have discussed the problem and agree that if someone gets hurt many parties will probably be sued. We have reported the problem to the Sierra Vista Apartments and they don't do anything. Have reported it to Irvine Ranch Water District and they say the Apartments are responsible. Reported it to Tustin Public Works and they say it's your problem. Please repair the problem or hold the responsible party accountable.
Desired outcome: Stop the water leak
Santa Maria management
I have been in this apartment community for almost 3 years now. The management dares to come outside and tell the kids that to not play outside because she hears noise and makes her irritated. She has confronted my son and other kids so many times even when they are playing in the playground. She even comes and puts a note over my guest cars and tells them I will tow the car if u park ur car again. We even told her the person u put the note is my sisters boyfriend and he comes here once or twice a week and she said why sometimes he parked in your parking area. I think that's my personal space and I have right to let him to park there if yeh Space is empty. I saw her walking in the community like a ghosts and wringing the plate number of other cars like she had no sleep 3 in the morning.
Desired outcome: She has to stop harassing kids and my guests
Santa Maria 219 Complaint Letter
Hello, dear department manager.
My complaint is Irvine, the rental office of Santa Maria Apartments. The reason is that I live in 217 downstairs 219 garage door chain noise problem. Six people live on the first floor. They open and close the garage door frequently every day. It is used as an entrance. It turned out that someone was smoking inside, opening the garage and emitting a smell of smoke. Later, I complained to the rental office. They stopped smoking inside, but started playing table tennis in the garage. Sometimes it lasts until 12 o'clock in the morning. When I was ready to go to bed, I heard the garage door opened and then closed, until after you fell asleep, the noise woke you up again, sometimes at 1 o'clock, the time changes greatly, but when we rest it will make noise. I have complained to the rental office many times, but there is no better solution, and no one is responsible! That's why I came to complain, I hope to be taken seriously, thank you
This review was chosen algorithmically as the most valued customer feedback.
I have been living in Villa Siena Apartment complex since 2014. Last year we were forced to moved to a different building due to construction in the middle of the pandemic when everyone was supposed to be working from home. From the time we have moved to a different building we have been dealing with major roast infestation in the building. It has been...
Read full review of Irvine Company
Security
The security has done literally nothing around here except just harass and go on crazy power trips. I got grilled by a guard for wearing a water shirt in the pool and he made me tell him my apt number because " I looked suspicious" another time a security guard shined his light in my face because I was sitting on my balcony another time a guard got mad at me because the pool gate was broken. They do nothing around here because people are still doing what they aren't allowed to be doing like smoking weed on porches, playing loud music late at night etc. It's such a waste of money.
Desired outcome: Better trained security
no mial
i have resved no mial for the past moth aBnd can get any responce from mangement about we i, m in woodbride willows and can receve inported documents by mail and we are stuck with no responce this has be going on sice 6/20/2021 till ongoing
Desired outcome: mail resumed
Parking lot Crossroads ..vision blocked by plants
Hi, Im writing in regards to the parking lot at the Crossroads shopping center, off Barranca and Cluver. The Birds of Paradise plants(although pretty) are too high and are blocking the field of vision for us drivers. Everyday as I leave work I (and countless others) almost get into accidents because we can't see. I emaied your security some pictures as well, twice, no one responded but now I found you so I'm hoping maybe they can be trimmed before more acciendents happen.
Sincerely,
Arlene Wyman
[protected]@yahoo.com please respond
Desired outcome: Trim the plants so we can see
Stuff member / lack of communication
Hello My name is Martha Highman
I reside at 848 Las Palmas Dr Irvine CA for 7 years. I am a single mom with three children, and expecting my fourth child in 2 months. My lease is up June 18 as I wasn't properly inform due to Covid19, what steps do I need to do if not renew which I told to the person I hand it my 30days notice I wanna to stay another month if couldn't find a place also wasn't able to properly speak to a staff member at the time of my 30 days notice. This incident is making it very inconvenient for me and my family, and I am afraid that we will be left homeless. I was not told I had to sign paperwork for month to month and when it was finally brought to my attention they said I have to leave. I even offered to pay extra rent but they would not accommodate me because they said someone else is already scheduled to move in, and its also extra units empty here!
So with me being here 7 years means nothing and I was also misinformed. I just don't want to be put out on the streets with my three children and baby on the way! if is any accommodation for us available I will appreciate that please contact me at
[protected]@gmail.com
[protected]
This review was chosen algorithmically as the most valued customer feedback.
Date of incident: 3/2/2021 I presently live in a one bedroom rental unit with my husband at an Irvine Company Apartment community in San Jose, CA (The North Park Apartment Homes). Our lease is expiring on 3/30/2021, so we decided to vacate the apartment and lease a two bedroom unit at the current market rate in the same community. Presently they are have a...
Read full review of Irvine Company
Residential service dept
To whom it may concern,
I live in Santa Clara square and I pay for parking yesterday another car was parked in my spot. I called many times and finally went to report in person due to no response. I took pictures of the car that was parked illegally in my spot residential services said they would tow it well it took 24 hours to tow, but the idiots in the residential services made the towing company tow my car! Tried to call the after hours number they were useless. I am a nurse I work in a Covid clinic and I cannot report to work that day. I have lost a days income and the clinic is short staffed they prevented me from taking care of patients who needed my help! It's disgraceful and idiotic for them to do! Please look into your staff who are running Santa Clara square. It is not cheap to live here and we should be treated well since all, your apartments are 3k to 6 k monthly with no amenities open your staff here gives very poor service it's disgusting to think how much we pay in rent and get this treatment. This is not the first idiotic move they have made. They have very poor judgement and unprofessional attitudes. Please please look into this complex or you will loose your residents. I am so perplexed by their stupidity it's beyond reason how stupid and idiotic your resident services are and not listening to me! Towing the wrong car unbelievable!
This review was chosen algorithmically as the most valued customer feedback.
Greed reigns. You have raised their rent so much they can't stay. You are disrupting thousands of lives who shop at that store and Pharmacy. Especially in pandemic conditions you could have considered a very moderate increase so as not to force Walmarts closure. Because of your total lack of concern for your neighbors I am telling everyone I know and we will be boycotting anything you are associated with.
Read full review of Irvine Company
Collect Your Trust Badge
Be recognized for outstanding customer service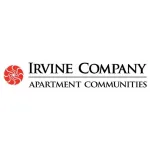 Irvine Company

contacts
We are here to help
19 years' experience in successful complaint resolution
Each complaint is handled individually by highly qualified experts
Honest and unbiased reviews
Last but not least, all our services are absolutely free