I Saw It First complaints
76
I Saw It First
-
Not receiving my parcel or refund
I ordered a parcel on Isawitfirst on 30/9/21 for £62.00 with next day delivery ( order number [protected]). When I ordered the items I accidently put the wrong postcode onto the delivery address ( my address 6 Somerset Avenue Welling Da16 2lr). when I tried to tell isawitfirst it said on my account it had been sent to Hermes for delivery. I couldn't get hold of Hermes so I messaged Isawitfirst on multiple platforms ie: Twitter, Email, Facebook and online chat after finally getting a response they said they will try help me get the parcel i waited another 2 weeks and had no progression, my partner ordered the parcel again and that was received fine. I said i just wanted a refund as it was taking too long after delayed responses their final response was on 20th October 2021 saying that on the 19th October they have progressed this for me but i said i just wanted a refund, since then I have had no further response.
Desired outcome: Full refund
I Saw It First
-
Where is my refund?
Hi, I placed an order on 4th October, received on the 11th October with some wrong items. I have still not received a refund and I have the proof to say it has been delivered. If I do not receive a refund by the end of this week then I am filing a fraud claim with my bank. My order number is: [protected]
Please can someone respond.
Ellie Heath
[protected]@hotmail.co.uk
This review was chosen algorithmically as the most valued customer feedback.
I have ordered twice in the past week, one order was next day delivery and didn't receive it until the day after it was supposed to be delivered. ( I have emails confirming the delay from Hermes) the second order was Saturday delivery, which still has not arrived!! This service is terrible and I should receive the service that I paid for!
Read full review of I Saw It First
This review was chosen algorithmically as the most valued customer feedback.
I had made an order for next day delivery on 5th October and never got it I had contacted I saw it first and resolver and no response I don't have the cloths or money and my bank ain't doing owt about it sebd me my money
Read full review of I Saw It First
I Saw It First
-
T-shirt
Ordered a padded shoulder t-shirt, didn't realise the pads would be made of foam packaging material 😂

At first I thought it was hilarious and then then I contacted customer service..

Three weeks of going backwards and forwards all to get a refund they offered and still not given.

If you think the garments are cheap and poor quality wait until you experience customer service!
I Saw It First
-
Customer service
I ordered a dress for a party and when it arrived it was the wrong one.
I then had to try and speak to customer services to get it replaced and they kept sending emails saying they passed it to the relevant person and then told me they don't to refunds or exchanges. This has been going on for a month now and no one will help me get it right and I ordered a new dress from a different site instead. No one would help me get it sorted all they want is the money don't care about the customers. Still haven't got my money back or a new dress
I Saw It First
-
Customer service
Recently I have made an order with isawitfirst. I returned the full order as I didn't feel the items suited me. When I have finally recieved my refund one of the items had been missed off. I have now been trying to get in contact with the customer service team for 4 days and still waiting on a reply/for this issue to be resolved. I fully respect that they may have high quantities of enquires however I have waited double the time they state for a reply. Shocking!
Desired outcome: Correct refund
I Saw It First
-
Delivery and Order Updates
I made an order on Sunday 5th September and paid for next day delivery. I received a confirmation email but nothing else.

On Monday I emailed to ask where my order updates were and was told i would receive a response in 24 hours - i never did.

I messaged on Instragram and had the same, I was asked for my order number and billing address and provided it straight away, I have now not had a response from them and it is well over the 24 hour period.

I also messaged on twitter and had no response.

I was also told that if i sent more emails then my query would go to the bottom of the pile.

This is terrible customer service, I have paid for a service and not only not received the product (with money being taken from me) but I have now been ignored by anyone in your company when I try and find out where the product is.

This is shocking and i want a full refund from you immediately.
Desired outcome: FULL REFUND
I Saw It First
-
Delivery of package
I placed an order on Weds 1st Sept (order No. #[protected]). The order was confirmed and everything went through. I paid for next day delivery as I needed the items for that coming weekend.
It is now Tues 7th Sept and my package has still not arrived. I have contacted 'I Saw It First' and I've had no reply whatsoever to say where my package is!
I would like a full refund of the amount I paid for next day delivery and an explanation as to where my parcel is and why it was not delivered on time.
I think this is an unacceptible incident and I will not be recommending this site or using it again unless this issue is resolved immediately.
Desired outcome: I would like a refund of the amount I paid for next day delivery.
I Saw It First
-
Wrong items in bag
I am disgusted! My delivery has come but four items are not mine!
The order form is what I ordered but you have put someone else's clothes in my bloody bag!
I have jeans a top and a matching pair!
I want my order NOW!
I have paid for it and I am livid! So angry with this service that you haven't put in my order in this bag but yet the order form is correct! I want my 4 items Right now!
The picture attached shows the order form which states two print Tshirts a Neckalace and pink maxi dress and the clothes on the picture is what you sent me! I am SOOO angry right now!
I want my order sent to me RIGHT NOW! I want the exact items I paid for!

Order number 8091484
Order date 25th August!
Desired outcome: I want my items I paid for
I Saw It First
-
Return
I sent some clothes back and I haven't received my refund yet I sent the items back around 3 weeks ago
I Saw It First
-
No refund
I sent some items back totalling about £80 two weeks ago and i still havent received a refund. I have emailed them three times and never get a response. It is disgraceful and i want my money back. Tried googling for a phone number and i cant find one anywhere to actually try and speak to an actual human being. It is shocking and out of order that they will not reply and refund you!
Desired outcome: Refund due
I Saw It First
-
Refund
I returned my order weeks ago
The tracking number confirms it was received by them a day later.
I have sent 17 emails to the email
Address. 7 resolver messages and 15 tweets
All they repeat if you actually get a reply. They ask for the same information over and over and then ask the warehouse if it's been received. The tracking number confirms the parcel has been received by them.
They are thieves, corrupt and dishonest
The staff are useless
I Saw It First
-
An order that never came but they took the money out of the account
I place an order on the 31st of July for I saw it first for £73.09, I never received an email for confirmation of the order but they immediately took 73.09 out of the account pending and the money went out of my account on the 2nd of August. I never received the order, been on contact with I saw it first and they have not found the order that was made and just getting no where with them at all and all I want is my money back. I have proof with bank they took the money out, I gave them the photo proof and have given them the email I used yet still nothing at all. The email that was used was [protected]@icloud.com, I have a photo of the money going out my account but nothing else
Desired outcome: The money back
This review was chosen algorithmically as the most valued customer feedback.
I saw an item back on the 18th of July still no refund, first and last time ordering from here, paid next day delivery for a item to be sent totally wrong item.
Read full review of I Saw It First
I Saw It First
-
I haven't not receive my item and I don't get okay from you
Hello I have orders and item from you ok the 27/07/2020, I benn waiting for the item since on the 02/08/2020 I have email to ask where is my item they replay and they said Hermes have it they revive it on 29/07/20 abs I still have to wait 2-5 day I have waited longer is been more then 7 days, abs I don't get anymore replay from I saw it first, can you please help me with this I was meant to used the item today for my engagement party with my family and kids, I am so disappointed and very upset about tagt
This review was chosen algorithmically as the most valued customer feedback.
Hello, I ordered a dress, pants and top on Friday 30th for next day delivery. I had an email saying I would get more information from the courier about delivery. I have still not received this 2 days later and had no communication from the courier. I would like to know where this parcel is and a refund please
Read full review of I Saw It First
I Saw It First
-
Refusing to Refund
i purchased items form ISAW IT FIRST, upon receiving the items, the quality was extremely poor and l request for a label on the 18/06/2021 as i could not find the email .

This was sent via a link and l packaged the items and they were collected by Royal Mail from my work place.

To this day i have been enquiring when my refund will be done and i keep getting informed that the warehouse has not received it.

This company does not have a number to call and its just constant back and forth via email. l have returned items via royal mail which are always collected from my work place and have never had an issue.

This is becoming very frustrating and cannot believe they are refusing to refund me . Why would l request for a return label .

l am willing to take this further (legal) if nothing is to be resolved.
I Saw It First
-
Returned item
Hello, I returned a dress back to you almost a week ago now and i have not heard back saying that you have received this item. I have deleted my email with my order number on it and checked out as a guest on your website. Can you please tell me if you have received this dress back?

My full name is Louise Rogers
Address 56B Eastwick Road Taunton Somerset TA2 7HB
My email address is [protected]@aol.com

Many thanks
Louise
I Saw It First
-
No Refund Recived
I still have not recieved my refund of £35
3 different members of staff have told me my refund was processed on 25th May... Well where the hell is it then? they provided me with an arn number to give my bank which is useless how can my bank look for something that isn't there? No REFUND HAS BEEN PUT IN MULY ACCOUNT AND NO REFUND IS PENDING EITHER. DO NOT USE THIS COMPANY THE CUSTOMER SERVICE IS TERRIBLE THE CLOTHES ARE TERRIBLE QUALITY AND THEY RIP YOU OFF AND STEAL YOUR MONEY!
Desired outcome: I want my money back
We are here to help
16 years' experience in successful complaint resolution
Each complaint is handled individually by highly qualified experts
Honest and unbiased reviews
Last but not least, all our services are absolutely free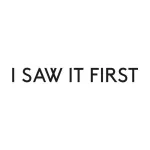 I Saw It First contacts