Hotpoint
-
Hotpoint Washing Machine Delivery - I have waited for 3 months and counting
My landlord has ordered a replacement washing machine from Hotpoint as the old one is damaged and I have been waiting for the delivery for months. Every single attempted delivery, the deliverymen could not deliver as they did not have the stairwalker to transport the washing machine up the stairwell. Although I make this very explicit every time I rebook AND made sure to call customer service to ensure this has been communicated, every single delivery has failed for the same reason.

It is honestly appalling that I have waited for 3 months to no end. I am tired of being disappointed when they refuse delivery and make me wait another 2 weeks for another failed delivery, and paying so much for laundromat services (well over £150 at this point). The company even had the audacity to ask if we were willing to accept delivery and carry it up the stairs/ install it ourselves when we live up 8 flights of stairs.

I tried to be patient and consistently communicated this issue to their customer service, but at this point I no longer willing to be understanding for such a simple issue that keeps repeating itself.
Desired outcome: Deliver the washing machine properly and compensate me for all my wasted time and money.
Hotpoint
-
Freestanding cooker
We brought the hotpoint HUE61P cooker for our second home in 2019. Due to covid restrictions we were unable to visit for around 18months. The enamel around the hop has blown and peeled off. This cooker has only been used a dozen times at most. I have been told that they cannot guarantee the lifespan of any cooker. There clearly is a problem with this cooker.

I have more pictures but won't let me upload anymore. The blown enamel is all around the hob.
Desired outcome: Replaced
This review was chosen algorithmically as the most valued customer feedback.
Machine Serial No 681943010417 was purchased from Murray Fraser Domestic Appliances (www.murrayfraserappliances.co.) on13/01/2020. About mid way through the first year of use and ownership we noticed that the machine was definately noisier than we would expect when spinning at medium and high speeds. Later that year we noticed that the linoleum under the...
Read full review
This review was chosen algorithmically as the most valued customer feedback.
Their customer service attitude is appalling!!! Extremely rude - impatient and self righteous!! Twice I have called once when they didn't install cooker when it was stated all free standing cookers are installed I managed to keep calm as the advisor attempted to patronise me. They state they give you a time slot of delivery of 2 hours which they didn't - I...
Read full review
Hotpoint
-
Dishwasher
I bought a dishwasher back in October it's broken down a week ago someone came out to have a look at it and ordered a part the part will not be fitted for another 3 weeks this isnt right its a new product the Engieer said it was a bad apiance they have trouble with all of this type we are a family of 5 I need another dishwasher asap for free or a refund or another type with buttons on it instead of all this digital rubbish looking forward to hearing from someone if not im taking it futher my no is 07890907558
Desired outcome: Another type
Hotpoint
-
Washing machine
When I bought my Hotpoint washing machine I had one year guarantee. My washing machine was broken before the guarantee expired. So I called them to come and fixed my washing machine they sent an engeenier to fixed and the engineer couldn't fixed the washing machine as they needed to order a new part for washing machine, ok fair enough. They got the part and they send an engeenier to fixed. He fixed the washing machine that's what he said and left. It worked fine for a while and then it had the same problem. When I opened the washing machine and looked in O my god you could see all the cables out of place unfixed it could of burned my house. I fixed them myself. Where did does ingeeniers do the training. They rubbish. They even asked me to get a hotpoint protection. I am glad I didn't do it. The hotpoint appliances are rubbish don't buy from them. They brake so easily. I wish I took a picture of it. If you can't do a good job don't bother coming and fix my washing machine.
Hotpoint
-
Hotpoint Fridge/Freezer
We received a new Hotpoint Friidge/Freezer last August. In January this year it broke down. I called Hotpoint and they sent an engineer within a couple of days. Unfortunately he said he needed to order new parts. Another engineer came out a few days later to fit the new parts but they didn't resolve the problem.
It's now May and despite numerous calls to customer service to find out why it's still not fixed I'm being told they are still waiting for the right parts. Their customer care is terrible. If they can't get the parts I should have been offered a new fridge as the one we have was only 6 months old when it broke. 4 months on and we are still dont have a working fridge/ freezer!
Desired outcome: Fixed Fridge/ freezer or new one
Hotpoint
-
Delivery of Hotpoint cooker.
My new Hotpoint cooker was due to be delivered today 27/04/2021. Day off work, waited, man turns up, on his own, here about 5 minutes, says he can't deliver as I have a hedge and 4 steps. I say you take it up the bank, gentle slope, the you only have to do one step we have worked this way for more than 20 years, never had a problem before. Delivery drivers attitude was terrible, he had no intention of working. I offered to help, apparently not allowed to due to coronavirus. Think they would have sent the right equipment for the job then. Offered to get my son from work to help, would have taken 15 minutes and the driver said, I quote "you have wasted enough of my time". He was there no more than 5 minutes and his time was allocated, surely, to deliver my cooker. Surely they allowed more time than that to remove and install 2 cookers. you certainly don't feel that your customs been valued. Pointed out that without customers the company would be bankrupt and we were paying his wages and he drove off, stealing my cooker. I certainly hope their appliances work better than their customer service, which is shocking to say the least and they have no credible internal complaints procedure that I can find. The customer service man I spoke to refused to give me Hotpoint address, although I have found it online.
Desired outcome: Delivery of my cooker.
Hotpoint
-
Hotpoint Washing Machine
My washing machine was a recall replacement. After a short time of use it stopped working and the Hotpoint repair guy said it was because when it was installed the guys did not remove the safety things that hold the machine in transport, . The machine was repaired and has now it's stopped again with a full machine of clothes. I've tried booking a repair and spoke to an unhelpful man, wi tried an online chat and I was not answered I've tried further calls and your always too busy to answer and tell me to try again the next day. I'm sure this machine will never work properly and I would request a replacement.
Desired outcome: Replacement
Hotpoint
-
Hotpoint dishwasher
I purchased a hotpoint dishwasher less than 18 months ago for between £200 to £300. It is faulty and no longer working. Hotpoint will not repair or replace unless I pay which given the age and cost of the appliance goes against my consumer rights. It is not acceptable that an appliance I paid this amount for lasts less than 18 months. I have put in a complaint but they won't take it any further. The email address they provided to make a complaint did not work, getting through to make a complaint was difficult, they kept saying call back tomorrow due to high demand.
Desired outcome: Free of charge repair or replacement
This review was chosen algorithmically as the most valued customer feedback.
My repair number is 1522961588. One month ago I booked and paid for a repair on my gas/electric ovens. Full information was given (make/model/serial number/duel fuel). One week later an electric only engineer turned up and said he had been given the wrong information. He apologised took all the details to give to the gas/electric engineer. A week after that...
Read full review
This review was chosen algorithmically as the most valued customer feedback.
I reported to that, my hotpoint machine had the following problems: 1: Water leaking from door and underneath machine. 2. Tear in door seal. 3. Latch on door is faulty and door unable to close. Informed adviser that, I'm living with my mum Viola who is 83 and is disabled following a stroke. The washing machine is therefore essential and repairs need to be...
Read full review
This review was chosen algorithmically as the most valued customer feedback.
Hi our headed 27 March 2020 on a beeping sound kept going we emptied et filter etc turned on several times no joy so on so on 27 th phoned book engineer ( 7 th sept ) during this waiting time we could smell damp not pleasant my son pulled machine out to find it had been leaking for some time by the amount of water leakage the wood flooring is damaged beyond...
Read full review
This review was chosen algorithmically as the most valued customer feedback.
Purchased Hotpoint Class 9 SI9 891 SC IX Built-in Electric Oven - Stainless Steel from Ikstar Limited T/A Bargain Buyz on 10/01/20. I had it installed by my electrician on 01/02/20 to find that it didn't function as it kept asking the door to be closed before working. Called hotpoint customer services after numerous tries they agreed to send out an...
Read full review
Hotpoint
-
washing machine
I bought my washing machine on 8 sept 2018. I have called repair men out 3 times b4. And this week water started coming out from underneath the washing machine. I only have the machine about 1 1/2 yr. I really need u to help resolve the situation. I have never had a machine that has caused me so much trouble b4. I have tried to call and I have emailed and to thus day still no answer. I dont have the money to go to a laundry.. Plz cud u give me some feedback on this problem

many thanks
Lorraine
This review was chosen algorithmically as the most valued customer feedback.
Registered my Dryer recall for vented dryer in September, processed a live chat on 25 Sept 2019 and was told both were registered, phoned customer service 9 Oct 2019 to find out when I would get a response for replacement options, was told because I had 2 dryers at the same address I could not use same email address for both. Also told I would receive the i...
Read full review
Hotpoint
-
tumble dryer
My Hotpoint tumble dryer was on the recall list and therefore not safe to use. After waiting 4 months for a mechanic to repair the fault I became fed up and took Hotpoint up on their offer of a replacement dryer for £99.
That dryer worked well for a short time but recently started to get dangerously hot and an F06 code flashed up. Engineer was sent out to fix. Two months later an F07 code has flashed up and the machine won't work. Hotpoint refuse to send out an engineer free of charge.
Hotpoint products are dangerous and service is appalling. I will never purchase another Hotpoint/Indesit/Whirlpool product again and will shout down this company at every possible opportunity. Utter rubbish.
Hotpoint
-
hotpoint washer/dryer
Client Reg No XIH 1301920 Date 24-6-2019
This product was purchased in Sept 2015 and has given no problem until recently when it started to become extremely noisy and vibrated a lot. The problem indicated faulty bearings and an appointment was arranged for the technician to visit (parts were covered but a call out charge would apply).
He duly arrived on the appointed date and the problem was fixed in 10 minutes.
The cause- the retaining bolts holding the counterweight had come loose which he stated should never have happened. The bolts had obviously not been torqued to the correct setting when leaving the factory and these had gradually worked loose.
This could have caused irreparable damage to the machine through no fault of our own. This cost me £120 and I believe I should be entitled to a refund of some description. I appreciate there has to be a call out charge but the cost is a bit extravagant for 10 minutes. I cannot fault the Technician who was extremely courteous but felt a bit embarrassed by the situation.
Hotpoint
-
washing machine wmbf742
I bought this washing machine in may 2017. After 2 weeks I had to call out the repair technician... He showed me how to remove the front panel, remove the filter and the sock which was stuck in the filter (as none of this is mentioned in the user manual). I suggested that this is a design flaw and I had been sold a faulty machine. He said no, its just that the gap is now bigger between the drum and the other part and that I should put all small things in to little bags... This sounded alien to me (again, nothing about this is mentioned in the user manual)... I had a previous hotpoint washing machine for 12 years and never once had to call anyone out. I called to complain and was sure that it would be confirmed to be a faulty machine but no... Not sure why I accepted this, in hindsight I should have brought it back to the shop and demanded a refund. I have had approx 18 months of sorting all my washing into small bags (with small children is a lot of small things!), yet once a month or so I find myself on my knees in the utility room, draining out the water, mopping up with towels to retrieve a rogue sock which has escaped my inspection. This weekend I got the same flashing light and when I drained out the water, there was nothing blocking the filter... I called to arrange a callout and was told it would be €125 charge as I was outside the 12 month warranty. I mentioned that the machine has been faulty since day one... She was able to look up my details, could see that I called to complain and was told "tough luck"... And as I only called them out once in the first 12 months it must have been working fine! I looked up my current issue on youtube where some useful people suggested that it might need a new pressure switch. I called hotpoint again as they said I am covered for 10 years for parts. She said sure I can send you a new pressure switch, for €47... I said I thought parts were covered, she said only as part of a callout! The part that I will now be ordering online and fitting myself seems to be very common on this machine; so just a faulty model fullstop. And of course the parts are 'free' when your callout charge is €125! This is also a false claim and this company should be reprimanded for selling faulty goods.
Hotpoint
-
will not refund... faulty fridge freezer under guarantee
I was supplied a hotpoint fridge freezer under my d&g insurance in february this year. The new fridge freezer broke down in august and was repaired .It then broke down again in september, the repair man came on the 1st october and declared it not repair able.
When i phoned hotpoint i was told i could have another one the same as they were in stock and someone would call later that day or the next day.
No call, i called them and was told that they do not have any of that one after all.
I was told that it would be a collect and refund as they did not have any similar or the same spec as mine and to wait for a call from them which i did ... No call
so almost three weeks later i still have no fridge and they have said i cannot have a refund as i had the fridge through an insurance claim.
Hotpoint say they do not have any in stock that meet my requirements and they do not expect any in stock for the foreseeable future. Their attitude is less than ideal and i will be taking this complaint as far as i possibly can . I feel that i am being victimized just because i had the appliance from an insurance claim. I have thrown away so much food from the two breakdowns i am so angry . I would not recommend this company to any one .
We are here to help
16 years' experience in successful complaint resolution
Each complaint is handled individually by highly qualified experts
Honest and unbiased reviews
Last but not least, all our services are absolutely free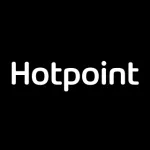 Hotpoint contacts