HostNine reviews & complaints
HostNine
-
Dedicated server not set up after 3 weeks
November 27, 2016

Purchased a Dedicated websever (year in advance) and after almost 4 weeks (20 December 2016) - it still does not even have IP addresses assigned...

After giving them a week and making weekly requests I'm not requesting a resolution daily.

I have never had a problem with Hostnine's shared services but this has really made me think twice about my exposure to them.

I can only hope something changes FAST
HostNine
-
VPS Server
Their servers went down on December 25th 2015. Today is January 7th and my server is still not back up! Customer service is absolutely non-existence and I just can't believe how any company could operate like this. I asked for their legal address to give to my attorney to file for damages and they gave me a bogus address. Their site also does not have any address where they could be served. I have already gone to one of the top 3 companies and just need my sites back with them so that I can transfer them rather than rebuilding all those thousands of email addresses and setups.
HostNine
-
mis guide in plan offer
I have log on to the website of above said company for getting and web hosting plan even i have selected one plan and i was interested in getting that. but before taking plan i just thought to contact customer care for some of my question what i was having in my mind regarding email and webmail client. Plan was $6.95 per month and with details as Storage Space UNLIMITED, Bandwidth UNLIMITED, Domains Allowed UNLIMITED, Available Locations US US, UK, or Asia, Control Panel, Setup Fee FREE, Email Accounts UNLIMITED, Autoresponders UNLIMITED, Forwarders / Aliases UNLIMITED, POP3 Access, IMAP Access, Spam & Virus Protection, MySQL 5, PHP 5, PERL 5, CGI-bin, PHPMyAdmin, Fantastico Script Installer, RvSiteBuilder,
MS Frontpage Support, Dreamweaver Support, Shared SSL, FTP Accounts, Cron Jobs,
Custom Error Pages, Directory Protection, Flash / Shockwave Support, Daily Backups, AwStats,
Dedicated IP* FREE, SSL Certificate FREE, SSH Access $5 Setup, Monthly Price $6.95, Quarterly $20.85
Semi-Annually $41.70, Annually $83.40. This is the full details of plan. Now i contact before signup to customer care because i want to know regarding good graphical webmail client installation possibilities. And i described my whole plan regarding website and emailing to customer care executive. When i was shocked to know from customer care executive was that there are hidden condition which are not given in plan page and that conduction was much important. Customer care executive told me that there is a limit of 250 mail transaction per domain (user name) per hour. When i requested customer care executive to guide me where can i find this terms then he replied that it may not be given on page but it is there condition and I have to follow that. now in plan page company says to give every thing unlimited and on second hand they put terms and conditions and even they don't show such important terms in plan page. Even customer care officer informed me that i cant put much data on the space according to terms of service. which is totally opposite to what is offered in plan. There plan page says it is unlimited data space. Also bandwidth and data transfer is unlimited as per plan page then how can limit is set for mail transactions. I request officer to make me understand this matter then he replied to look for terms page where i gone to check the terms and in terms it is not written any were that there is a limit to transfer data. I am attaching screen shot with this for reference for plan page and terms of service page which i taken at that time. I put this complain to do needful so that such misguide offer should not be kept on website and misguide customer. Even when i requested officer to make my talk with management he said if u want to talk send them mail and if they would like to reply they will. how such treatment should be given to a prospective customer. Last thing i want to say is when i explain my full plan to customer care officer regarding website and all then all this thing come up all limitation and all and then he insisted on me to take VPS or dedicated services. so my feeling according to me is this is just misguiding to the customer and taking enrollment in higher value plan. Even at one point officer rudely said that u get what you pay and in this price u get this and you have to take from us. how fair this words is. I have not expect any thing more then what is given in plan and also on the rates what given in plan. Then what makes officer to say me such unhealthy words to me. I just expected what was given in plan and nothing more even i have not asked any kind of discount on price given. So at last i say i m logging this company only to make people aware about such misguiding offers and not with any intension to harm company or its image. And request the officer of this complaint board to look in to the matter and do needful. Even i have saved entire chat what i have with customer care officer and if board representative want i can share with them. My email is [protected]@yahoo.co.in
The complaint has been investigated and resolved to the customer's satisfaction.
They suspend their customer's account with no warning and lock them out of their accounts, so they are unable to make backups before having to move to another hosting company. They promise backup...
Read full review
HostNine
-
Deceptive Practice-Default Automatic Renewal
I signed up for ONE year service for Shared Hosting. I paid one time fee using my credit card.
After one year, I was surprised to get an invoice saying I owed HostNine money. I quickly responded that I didn't renewal the domain name and I don't need the web hosting service. I got an email back from billing saying "All of our hosting services are set for automatic renewal by default."
This is DECEPTIVE because it is not mention in their plan. See the web page on 7/24/08
-------------------------------------
http://www.hostnine.com/web-hosting/#
Are you a new website owner? ...HostNine's service is available one month at a time; we won't try to rope you into a long contract. Looking for hosting you can count on for a mission critical site? We take four levels of precautions to maintain a 99.9% uptime and keep your data safe.
We are here to help
16 years' experience in successful complaint resolution
Each complaint is handled individually by highly qualified experts
Honest and unbiased reviews
Last but not least, all our services are absolutely free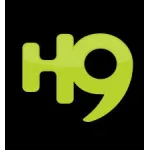 HostNine Company contacts