Hagerty Customer Care Service

Hagerty Insurance Agency, LLC

141 River's Edge Drive Suite #200, P.O. Box 1303
Traverse City
Michigan
United States - 49684-3265

Customer Support Phone Numbers

Emails:


Suggestions / Complaints: Your2Cents@hagerty.com

Marketing / Event Inquiries: marketing@hagerty.com

Media Inquiries: press@hagerty.com

Website Questions / Comments: web@hagerty.com

More...
Hagerty Complaints & Reviews
I have paid my premiums on time for 5 years for 8-10 collector car. When was struck by a reckless driver( he got 5 tickets & lost his license) I contacted Hagerty, now almost 2 months later they are refusing to pay my claim, even though Mercedes Benz has given me a estimate to repair ...
Awful company. I have contacted the representative from Hagerty Insurance. I spent couple of hours on phone with them and we filled necessary documents, so I hoped to get details of my insurance on the next day. However, I got the phone call, and the rep announced that there were problem...
I was called by the bank that financed my 1959 Chevrolet Apache and said that I would need to pay close to 1, 600.00 to have the title released to settle on my truck after the accident I had March 18th of this year. My truck was totaled after your appraiser decided it was not repairable...
I just want you to read what I have been dealing with and how this insurnace company is giving me the run around and trying to give me parts that aer alot cheaper than what was on there & on top of that, there great customer service rep, Kristy Helmreich and they wonder why people get...
I recently contacted this company about car insurance on 2 Camaros, a 1986 Camaro Z28 and a 1989 Camaro IROC Z28. I was upfront from the beginning as I always try to be. I disclosed with pictures the 2 vehicles and their condition. The 86 is about 90% done and the 89 lacks mainly paint and...
Recently Discussed Complaints
Consumer Tips & Tricks
Worst rating
Subjects of Wide Speculation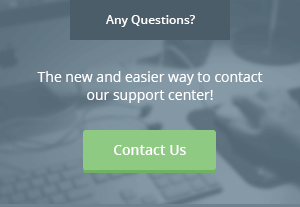 Latest News & Stories
Stay Away
Latest Questions
Latest Groups
Today's Mess-Up Photo