This review was chosen algorithmically as the most valued customer feedback.
This is definitely a scam! While carefully reviewing my credit card statements, I just found TLG Great Fun charges me $16.99 every monthly, since July 2014! I had no idea about what this is for, so called the number in the statement, and heard that it's a kind of membership program. However, I never signed this membership, and as they said, the account...
Read full review
This review was chosen algorithmically as the most valued customer feedback.
From 03/2018, my elderly father was unknowingly charged and paid $16.99 a month for a service that he did not purchase. My father purchased an item online, and great fun was somehow included in the fine print. When I called great fun, they admitted that he got the "membership" by purchasing from a third party partner. Shame on them for scamming an elderly...
Read full review
Great Fun
-
Unauthorized credit card charges
Wish to receive a serious refund of 16.99, that has been on my credit card since 2016! My mental state was in a terrible situation since 2015, till present. I used this credit card for various purchases, one in particular was Collections etc an online product web site. Not remembering the exact purchase, but knowing this web site Collections etc I took advantage of promotional purchases. No knowing this TLG Great Fun is involved and this possibility a scam situation. I do recall doing 30 trials from some promotions, often and usually canceling them. Where this credit card seemed to get hacked, my 16.99. You have to cancel privately to them, which you think you are or did. Like a third party type situation. Please help! As of 8/17/2021 I did call 800 #, found out my situation, very pleasantly, and did get it cancelled and did get 4 months refund! My cancellation # Z212290897, 16.99.
Desired outcome: Refund of 16.99, since 2016
Great Fun
-
TLG
They have charged me 19.99 for MONTHS.!

I am contacting legal representation because everytime I call they hang up on me.

My bank is not willing to wave the charges either. Total scam! That I never paid for or went looking for. Confused on how they got my credit information to begin with.
But I will most definitely be looking into the class action lawsuit filed as well.
Desired outcome: 19.99 for 6 months/
Great Fun
-
requesting again for discontinuation of account!!
I requested this service be discontinued more than a year ago! I received a charge for 16.99 on my credit card account last week. the reference # is 8335 and the account # is 1828.

My previous e mail is [email protected] my current e mail is [email protected]

Thank you!
Great Fun
-
Unauthorized credit card charges
Upon a review of my statements for my Visa card ending in 8271 I noticed an unexplained monthly charge in the amount of $16.99 to TLG*GREATFN19322059JAN.
Further investigation to determine the source of this charge disclosed that I was being charged this fee monthly going back to 7/28/2016 for a total of $968.43. Also, on 5/24/2016 there was a $1.00 charge to this vendor associated with an order placed for concert tickets. It is my assertion that this service charge began a fraudulent and unauthorized charge to my credit card.
Desired outcome: Termination of teh monthly $16.99 monthly charge and a refund os the $968.43 charged to me without my informed authorization.
This review was chosen algorithmically as the most valued customer feedback.
I have been charged $16.99 for more than 2 years now. I called a year ago and after a long wait on the phone they said that I agreed to those charges when I purchased a ticket through spirit. I asked them to cancel my membership right away and they said they would cancel it but they didn't cancel it and kept making the charges to my account. They owe me now over $400.
Read full review
Great Fun
-
tlg shopper
I just found out I have been charged $16.99 a month for the last 7 years.

I assumed it was amazon, since my card is synced to amazon and the different stores will have different charge names.
I called and they said that I signed up for it when I got a rental car from dollar in 2014. I never signed up for anything, I didn't check a box, or sign up for a monthly subscription. We just called and they said they would cancel it but I do not believe them and they said because I signed up they would not refund. I believe this is criminal and i'm going to do my best to get my money back and figure out why this happened to me. In case you can't do the math quickly it's $1,427.16.
Great Fun
-
Unauthorized membership along with charges
Each month I have seen a debit of $16.99 to TLG*GREATFN64137630FEB800-29 (this is from 3/2/2020).
As I have a couple of monthly subscriptions for my son, of which most are related to his computer games, or spotify, I thought this was one of his subscriptions. Until I just accidently found out that it's not. So I looked them up and found Great Fun @ 877-488-9480so I called & they confirmed these charges/debits are from them. They CLAIM that when I purchased tickets from Spirit Airlines, "they asked me if I wanted a subscription to Great Fun". There is NO way this is true. I did purchase Spirit tix in January of 2018 but I did it all online & never talked to anyone on the phone. So this must have been a trick. I never signed an agreement authorizing them to debit my bank account every month.
This review was chosen algorithmically as the most valued customer feedback.
I did not subscribe to anything with this company and they have charged my credit card $16.99 now for months...never saw it until today, 7-17-19 because I couldn't figure out why my bill never went down! This is a bunch of crap! This company needs to be turned it and my money needs to be returned to me ASAP. I have contacted my attorney, the credit card company and I'm angry. Sincerely, Bobette Guillory
Read full review
Great Fun
-
unauthorized charges from my credit card
I checked my online Statements regularly when I found 2 unauthorized charges from TLG*BUYERS68094536MAR 800-5534948 CT for
$16.99 on April 15, 2019 and another $16.99 on April 26, 2019! I called right away the number on the Bank charge Statement and talked to
"Juan". He said he will discontinue my membership right away and send me an email to confirm. I told him I did not even enroll on whatever membership they are charging me for! And he said he is not the one in-charge of enrollment, so I asked to be connected to Membership but he said, "they are already closed." He did what he said he will do and that's the discontinuance of my membership and emailed the same day
but I was already charged twice in the same month.
Great Fun
-
tlg, great fun, affinion group, trilegiant
If you've been defrauded by this company you can call Great Fun and pressure them to give you at least a year's worth of refunds. You also may have access to multi-million dollar settlement funds depending on your state.

I've had interactions with two subsidiaries of Affinion Group (or Trilegiant). Some time ago I became aware of recurring charges to my credit card from TLG Buyers Club, a company I didn't recognize. After a quick internet search I saw the company was associated with Great Fun, a separate company I had discontinued a trial for a year ago (this was a part of a rebate offered by Super Shuttle). I got in touch with a representative at Great Fun to confirm that they had in fact cancelled my trial, and when I asked why I was getting charges from TLG I was informed that TLG was a sister company of Great Fun, but that I would need to talk to someone at enrollment for TLG because the representative -- he told me his name was Von Johnson -- didn't know anything about how people got enrolled with TLG. I pointed out that Great Fun had clearly charged my initial $1 trial fee through TLG, as shown in my credit card statement, and asked if Great Fun shares customer billing information with TLG. He told me he didn't know. After I pressed him further and asked "Is there a chance that I was surreptitiously enrolled in a separate trial with TLG when I enrolled in the trial with Great Fun" he said "maybe." After more of this kind of deflection I informed him that I was aware Affinion Group had been the subject of a number of class action lawsuits for deceptive billing practices of this very kind, at which point "Mr. Johnson" at Great Fun told me he actually had access to my TLG account -- I was of course not quite surprised by this -- and that he could refund all but one of the thirteen charges to my account because he could only go back one year, which he did. No one from TLG had permission to access my account unless they used the kind of deceptive practices Affinion Group has sworn off after awarding millions of dollars in damages in lawsuits from multiple states including my own.
Great Fun
-
unauthorized charge
*read below to learn how I successfully resolved this matter directly with the vendor and was refunded the entire amount of all unauthorized charges*

We noticed a monthly recurring charge on our visa bill for $16.99. This charge had been recurring for five years, since 2014. We did not notice it sooner because there was a legitimate monthly recurring charge by a children's gymnastics company with a very similar name. But once the gymnastics company charges went away we became more critical of the mysterious charge. I first contacted visa and they said they could open a fraud incident, but federal regulations would only allow them to go back 120 days. I opened an incident, but was still livid at having nearly $1000 of my money stolen.
I then contacted member services at tlg shopper advantage (800-526-4848) and asked how the charges originated and what they were for. I was told the charges were for an "active membership" that could save me all kinds of money and they it was from a thrifty car rental "gas coupon." we never authorized these charges through thrifty or used a gas coupon. We never received any paper mail, email, bills or other communication about the charges.
The most troublesome part of this event was that we've had our card replaced at least two times since 2014 for fraudulent activity and the vendor was still able to continue charging this monthly amount despite not having the correct card number any longer. Apparently visa allows that. Shame on visa.
When I contacted tlg shopper advantage membership services, the first person I spoke with cancelled my membership and offered to refund me one month in fees. She asked if this would be acceptable to resolve the matter. I said "no." then she offered to refund me 4 months worth of charges. She said this was the best she was able to offer. She asked if I accepted her offer. I said "no." then she transferred me to a supervisor who offered me a "one time offer" of a year's worth of charges. I said "no." then he offered me a "one time offer" of two years worth of charges. I said "I understand you are just doing your job, but no no no no! You stole my money since 2014. I never authorized any of these charges. I want all my money back!" then they transferred me to the office of the president where a lady asked what they could do for me. I told her I had no paperwork regarding this supposed membership, that i've never actually received any benefits or rewards for this supposed membership and have never received any monthly mail about any monthly membership charges. I told her I was going to open a complaint with the bbb, with the attorney general's office and that I had already begun a fraud investigation with visa and copies of all my bills from 2014 were currently being mailed to me so I could pursue the matter to the fullest extent. At that point she offered to calculate and refund the entire amount of all the charges ever collected and refund our credit card. I will believe it when I see it back on my card in 7 days. But my advice is to just be firm. When they ask, "do you accept" just keep firmly saying no. You do not accept their offers to resolve and demand all your money back. Eventually if you press hard enough and wait on hold long enough you will get a full refund. I just kept stating these were fraudulent charges, that they stole my money and that I was going to take this matter all the way to the top in order to get it resolved. I would not take no for an answer. They are counting on you only accepting a partial amount back when they provide no services and have stolen your money.
Great Fun
-
unauthorized credit card charges
I was told that once I cancelled my Great Fun "free membership" I would not be charge any additional fees. I happen to check my statement on 9/27/18 and noticed a charge from TLG Shoppers for $16.99. They are all associated with one another. I specifically stated I did not want any of their services since they did not honor the Super Shuttle savings of $20 they originally baited me with. I will have to monitor my statements to see what other charges will appear. I also will be watching for my refund of the $16.99 I am suppose to receive in 5-7 business days.
This review was chosen algorithmically as the most valued customer feedback.
I have never even heard of this company and from the looks of it you guys get information from some sort of other company and feel free to take charges out of peoples accounts. I just noticed I have a $16.99 fee withdrawn every month and it goes back as far as June! I want to be reimbursed and these charges to stop!! I don't know how I got suckered into this but I did not sign up for anything with this company.
Read full review
This review was chosen algorithmically as the most valued customer feedback.
These charges are appearing on a business credit card and I have had to pay out $123.00 as a "personal expense" in order to reconcile and clear my purchasing card with my employer. I do not recall what this was for and that I made any arrangements for my company credit card to incur these monthly charges. It is becoming a nuisance at work since I have had...
Read full review
This review was chosen algorithmically as the most valued customer feedback.
Signed up for $50 mail in rebate, never received it. Look at my bank account today and there are 2 $16.99 charges pending. Not happy with this. I don't appreciate that I never received the $50 or was notified that it was sent out (if it were). I'd like the 2 $16.99 charges revoked from my account and whatever "membership" I signed up for, cancelled.
Read full review
This review was chosen algorithmically as the most valued customer feedback.
This company received my information through tickets I purchased through ticketfly. I was charged $1 for a 30 day trial and was then told I would receive a $50 rebate and a welcome packet within 2 weeks. I never received the welcome packet and I never received a rebate. I canceled the subscription after the 2 weeks, and well within the 30 day trial. Thi...
Read full review
This review was chosen algorithmically as the most valued customer feedback.
I have never even heard of this place and I have been being charged $16.99 a month for the last 4 months that I am aware of anyway. There should be a class action lawsuit. I am a very low income family. And they are stealing from my kids and me. $o something will be done and refunded in full or my attorney will get it back for me plus some. Damn scam stealing from people who barley making it as is.
Read full review
This review was chosen algorithmically as the most valued customer feedback.
My mother's a senior citizen and she never buy online using her debit card. If she needs to buy online I always use my account. The sad part she's not checking her bank statements and never suspected anything because she said, no one is using it but her. For some reason, I decided to check her banking statements and was shocked to find out that thi...
Read full review
We are here to help
16 years' experience in successful complaint resolution
Each complaint is handled individually by highly qualified experts
Honest and unbiased reviews
Last but not least, all our services are absolutely free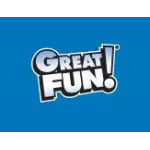 Great Fun contacts