Newest GoPro reviews & complaints
This review was chosen algorithmically as the most valued customer feedback.
I purchased a GoPro Hero 11 creator edition from BestBuy New Jersey on the 17th August 2023. I was just visiting. I returned to South Korea and started using the camera only to realize that the battery was draining very fast. Around the first week of September I requested support and they called me back. Asked me to do some trouble shooting after the call...
Read full review of GoPro
Subscription SCAM
Pathetic that a company like this has to resort to bundling subscriptions with camera purchases in order to scam people out of $50 when it auto-renews without their knowledge. Then REFUSE to refund even though there is absolutely no reason not to issue a refund unless you are trying to straight up rob people since there is absolutely no equipment involved. Will never touch a gopro product again.
Complete absence of customer service and unresolved issues created by gopro
See below for compreshensive details:
From: [protected]@sky.com
Sent: 08 February 2023 14:34
To: '[protected]@gopro.com'
Subject: FW: Why?
PERSONAL ATTENTION: Mr N Woodman CEO GoPro
Your ref: [protected]
Dear Mr Woodman
I refer to my correspondence dated 20 Dec 2022, 3 Jan 2023 & 25 Jan 2023 and wonder if you are now able to reply?
Yours sincerely
B Skrypec
From: [protected]@sky.com
Sent: 25 January 2023 10:14
To: '[protected]@gopro.com'
Subject: Why?
PERSONAL ATTENTION: Mr N Woodman CEO GoPro
Your ref: [protected]
Dear Mr Woodman
It would have been a great pleasure to write to you personally and say congratulation and thank you but unfortunately I cannot because of the complete lack of courtesy and customer service I have experienced from your Austria representative covering the United Kingdom were I reside and subsequently your Customer Service Department dealing with formal complaints.
There is no justification for the manner in which I have been dealt with and I can say without hesitation and with complete confidence that you would not tolerate being treated in the manner in which your employees have treated me. It is nothing less that shameful and disgusting.
BACKGROUND:
12 Dec 2022:
1st call informed by your Austria representative matter '…has been referred up…will be in touch…'
2nd call I was disconnected, phone rang and abruptly stopped
13 Dec 2022:
Return call requested no call returned
14 Dec 2022:
1st call – disconnected
2nd call – return call requested no call returned
20 Dec 2022:
Formal complaint submitted via your web site – to date no reply
03 Jan 2023:
Follow-up to formal complaint – to date no reply
I look forward to your reply
B Skrypec
Desired outcome: Reply, apologise, provide missing product, compensate me
Is GoPro legit?
GoPro earns 91% level of Trustworthiness
SAFETY NOTICE: ComplaintsBoard has analyzed GoPro and determined that it has perfect credibility and is completely trustworthy, with a legitimacy rating of 91%.
We found clear and detailed contact information for GoPro. The company provides a physical address, 16 phone numbers, and 2 emails, as well as 4 social media accounts. This demonstrates a commitment to customer service and transparency, which is a positive sign for building trust with customers.
GoPro has registered the domain name for gopro.com for more than one year, which may indicate stability and longevity.
Gopro.com has a valid SSL certificate, which indicates that the website is secure and trustworthy. Look for the padlock icon in the browser and the "https" prefix in the URL to confirm that the website is using SSL.
Our scan shows GoPro website is free from malware and phishing activities, which are types of online threats that can include viruses, worms, Trojan horses, ransomware, and other malicious code, as social engineering tactics used to trick users into sharing their personal information.
Gopro.com you are considering visiting, which is associated with GoPro, is very old. Longevity often suggests that a website has consistently provided valuable content, products, or services over the years and has maintained a stable user base and a sustained online presence. This could be an indication of a very positive reputation.
The domain associated with GoPro is registered with a high-end registrar, which can be an indicator of the company's commitment to maintaining a secure and reputable online presence.
GoPro website is deemed to be popular and indicating that it receives a high volume of traffic. It is important to be cautious when using a highly trafficked website, as it may be a target for cybercriminals looking to exploit vulnerabilities or steal personal information.
However ComplaintsBoard has detected that:
While GoPro has a high level of trust, our investigation has revealed that the company's complaint resolution process is inadequate and ineffective. As a result, only 4% of 70 complaints are resolved. The support team may have poor customer service skills, lack of training, or not be well-equipped to handle customer complaints.
There was some difficulty in evaluating or examining the information or data present on the gopro.com. This could be due to technical issues, limited access, or website may be temporarily down for maintenance or experiencing technical difficulties.
We conducted a search on social media and found several negative reviews related to GoPro. These reviews may indicate issues with the company's products, services, or customer support. It is important to thoroughly research the company and its offerings before making any purchases to avoid any potential risks.
Our Verdict: GoPro is highly recommended company, but beware of poor customer service. Their 4% Resolve Complaints rating is a cause for concern. We advise using their services securely and reviewing complaints beforehand.
Karma Drone Support
I have contacted GoPro several times over the past few months. I'm always met with the same, I get through to their terrible contact chat or phone call. They go through some troubleshooting steps that I have done 100 times now. and the say will pass it on to their technical team and get an email back within 24 - 48 hrs. They never contact me again.
Desired outcome: I would like an apology for wasting my time, for them to fix or replace or full refund my Karma drone as they have bricked my device through software updates.
Hero4 silver
Hello!

I'am writing to you as the unapologetically disappointed owner of a gopro hero4 silver.

I wish to voice my strong complaints in how poor the camera has worked or rather not worked to its full standard and how my several case calls to gopro support have been dealt with trying to troubleshoot a faulty camera.

I have called gopro several times and discussed issues regarding;

- camera not holding charge

- delay in all camera functions/any button selection

- connection from camera to mobile phone device not being possible

Allow me to make clear that as advised by the gopro "support" team I have;

-reset the camera several times

-reset my mobile phone several times (even purchased a new mobile phone during this process)

-deleted and re-installed the gopro quik app several times

- connected and disconnected when possible, the camera to my old and new phone several times

- linked the camera to a brand new windows laptop through an sd reader and thereafter re-setup the camera

And still, I continue to experience trouble with the gopro hero4 and its delayed response with any functions, as well as connections from camera to phone.

By the gopro "support" team, I 'am repeatedly told to just "try this once more", "one more time and im sure it will work", "this time it will work", "be patient mrs", with no improvement or troubleshooting taking place with the camera.

This has been ongoing for months and months and I would like this problem resolved as a matter of urgency, so that I can enjoy the use of my camera as I 'am supposed to.
Desired outcome: I would be grateful for a replacement camera (albeit a fully working camera) OR a refund would be reluctantly accepted as I do wish to put my faith back in GoPro to continue using the products within the future.
Gopro sd card mis-advertised.
If you buy a Gopro11 with Accessory bundle in your basket it state that and a free Sandisk Extreme 32gb MicroSD. This would be 2 MicroSD cards (one in the bundle kit and one that is free). There is then an option to upgrade one of the MicroSD cards to a 64gb one. I done this but then only received the 64gb MicroSD. I believe I have been misled, as there should be two in my deliver, one 64bg (upgraded from one of the 32gb [either from the bundle or the free one]) and the other 32gb one.
Desired outcome: I believe that i should have the second 32gb Micro SD Card.
Honoring sales tax exempt status
GoPro states that it's policy prohibits them from removing sales tax from any order placed online. Despite being a non profit tax exempt company GoPro still applies sales tax to our order and has no way of setting up a sales tax exempt account, even if we provide a sales tax exemption certificate and number. This is unacceptable and needs to change. They would not even offer placing an order via phone since they say is the online ordering system that automatically adds sales tax.
Desired outcome: GoPro needs to change their policy on sale tax exempt orders. It is not the tax exempt businesses responsibilities to reimbursed by state revenue departments. The sales tax should never be charged.
GoPro subscription
I decided to purchase the GoPro yearly subscription since it was on sale for $24.99 instead of the normal $49.99. After I purchased the subscription, I was charged $49.99 instead of the $24.99 that was literally on the screen that I subscribed from. On top of being charged $49.99 instead of the advertised $24.99, the subscription doesn't even work! When I click on any of the subscription only features it tells me that I need a subscription to use this function, then when I click on subscribe it tells me that I'm already subscribed and goes back to the feature and continues a never ending circle of "you need a subscription/you're already subscribed"! It's been a month now and I've contacted their "customer service" 5 times now! They tell me every time that it's been "escalated to subscriptions" and that I will have a response from them in less than 24hrs. It's been a month now and I have not gotten one single response from anybody! I have to continue to call them and get lied to every single time! Last 2 times I've asked to speak to a supervisor and was told both times that the supervisor was busy and would call me back in 5min. Two weeks later and I still haven't received a call, email or any other communication from anybody from GoPro! This is BY FAR the WORST customer "service" I have ever experienced!
Desired outcome: Get my subscription working and charge me the advertised $24.99 and not the $49.99 that I was actually charged!
Worst Customer Service
I mistakenly placed an order for a GoPro and called them immediately to cancel or change the address was incorrect. The customer service agent told me okay, no problem, all set. I canceled, and you are good. It's canceled. After three days got an email delivered. They told me that was a mistake. I am going to issue a ticket to refund you the money.

They have been paying me for a month and no response. Finally, today they are telling me we can't track the package. Sorry, we can't do anything. First, they are not easy to be contacted. Second, they are not able to answer or solve the problem for customers. Please don't buy from GoPro directly. The brand is good, but the customer service is worst.
black 9 go pro
I bought the gopro9 back for my son for christmas in Nov 2020. He used it in the summer of 2021 a couple times. This summer, we tried to use it and it would not turn on despite having 3 batteries fully charged. I reached out for support and because we have the subscription, we are able to exchange it for $99. Because we have had it greater than 1 year it is no longer under warranty. I believe a product should last more than 3-4 times of use. The support team had me trouble-shoot some things. When I plugged the camera into an energy source (using the gopro cable into a USB port) it got BURNING HOT. I believe the camera or battery is defective and do not think I should have to pay another $99 to replace a defective product. A camera should not stop working after only 3-4 sessions. When I send the camera back, it will be evident it has not been used often as it is pristine inside and out.
Desired outcome: I would like a refund of the $99 replacement fee.
Go max with the $49 subscription fee.
Purchased a Gopro max. with in 2 months i scratch the lens. with the $49 subscription service, its comes with a no question ask with 2 free replacements a year. i submitted a claim, and recived this email.

(Hello Jason,

Your case has been brought to my attention, and due to its unique nature demanded that it be reviewed by multiple parties.

During our review of your claim for a replacement item, we uncovered inconsistencies with the data that you provided.

Due to the inconsistencies uncovered we will be unable to move forward with assisting you with a replacement.

In addition to this, all information provided in your case has been forwarded to our Claims Department for further review.

Sincerely,

Investigations

ref:_00Do0HJuF._5003b1gtdlN:ref)

ive called numerous times and the reps just hang up when i give the case number. ive tried texting and they simply end the chat

Here is the Email chat.

( 2s ) Visitor: replacement

( 2s ) Abegail: Thank you for contacting GoPro! My name is Abegail, how can I help you today?

( 1m 1s ) Abegail: Hi there Jason :)

( 2m 26s ) Visitor: ive been hung up by a representative now for the 5 time i am trying to get a replacement camera, and an item sent back to me that was sent to you by mistake. case #[protected]

( 5m 20s ) Abegail: I see, It saddens me to hear what happen. I'll be more than glad to assist you jason

( 5m 28s ) Abegail: I'll take a look on that case

( 5m 34s ) Abegail: For a moment)

after 5m 34s chat was ended by Rep.
Desired outcome: Money back....
Go Pro Black 7
I have contacted Go Pro about 19th times regarding the waterproof casing and the handler they sent me and still can't get this resolved.

Every time I ask to speak to a supervisor or manager they ask me to explain the issues. When I explain it. The reps try to resolve it without giving me what I initially requested.

Then when I state I want to speak to a supervisor they don't respond. Put me on hold and pretend they are listening or don't answer. So I have to hang up and call back again.

I still can't use my go pro camera the way I want to use it.

The housing they sent for me does not connect the case with the handler.

I WILL NOT RECOMMEND THIS PRODUCT TO ANYONE!

THE CUSTOMER SERVICE IN THE PHILIPPINES IS LOUSY.

THEY LIE A LOT TO YOU.

PROBABLY BECAUSE URE CALLING FROM THE USA.

THEY TELL U A SUPERVISOR WILL CALL U BACK AND DON'T.

THEY TELL U THEY UNDERSTAND BUT DON'T.

I NEVER WANT TO VISIT THAT COUNTRY. ESPECIALLY HOW THE Y RESOLVE ISSUES.

MY ADVICE TO GO PRO OR ANY OTHER COMPANY IF THEY DON'T WANT THEIR BUSINESS TO CLOSE DOWN IS NOT TO CONTRACT YOUR CUSTOMER SERVICE OUT TO THE PHILLIPINES.
Gopro hero 8 camera
[1:00 pm, 21/08/2022] ‪95396 68807‬: I have been using it since gopro 7 and now I am using it as a group weight. It has been a while since I bought it. Suddenly the camera turned off. I was afraid that it came with a new battery. Sir, it does not turn on again. It has been charged. I was sitting to buy 10 which I was still using.

[1:02 pm, 21/08/2022] ‪95396 68807‬: Please replace this camera with a new Gopro Hero 8 camera

[1:03 pm, 21/08/2022] ‪95396 68807‬: I have been using gopro camera for so long because of a belief in bro camera so I request to replace it

[1:05 pm, 21/08/2022] ‪95396 68807‬: I bought this camera a while ago with great difficulty

[1:06 pm, 21/08/2022] ‪95396 68807‬: I am from a financially backward family and bought this camera because I liked Gopro.cameras
GoPro hero 10
On the 23rd July 2022 I was about to purchase a GoPro Hero 10 deal that is laid out in the picture (with red background) at a purchase price of A$529.95 and included a battery, 32gb sd card and a new 1 year subscription to GoPro. When I clicked into the deal, you can see in the other picture that the price changed to A$559.95, so A$30 more.

I contacted GoPro customer service and they asked me to send the screenshots to them, which I did, and then he started to give me a whole load of excuses of how mistakes can happen. I explained to him that I understood that and he sent me a 25% discount voucher which actually made the deal more expensive as it took the discount off the original price of A$819.94. He then argued that the 1 year subscription was not included, even though it states that it is included in the sale.

He could not get his head around the fact that I wanted to purchase the unit / deal but want to pay the first advertised price of A$529.95.
Desired outcome: To purchase the deal at A$52.95
Desired outcome: To purchase the deal should have been put at A$529.95 …., also for some reason my photos have not uploaded… so they are now attached to this message.
subscription payments
GoPro recently took a payment of £45 for a subscription i didnt want to renew .

having some sort of warning that your taking it would be good.

I personally would like the money back as things are tight atm.

Date taken from account 08/07/2022 for £49.99

kind regards

Mark Gallagher
Desired outcome: Refund please
Go Pro Max
Dear Sir / Madam, I purchased a Go Pro 9 18 months ago and we were highly impressed with this product and we needed to invest in a good camera as we have a family You Tube channel.

We were so impressed we saved up and bought a Go Pro Max unfortunately a few months ago The Pro 9 died, the battery started smoking whilst charging (loosing a four day shoot (which was gutting).

Now we are having trouble with the Go Pro Max, it wont turn off unless we remove the battery and it loads footage to the app but wont open or share them, so we have tried loads of different programs and nothing. Filming our out door adventures is really important. Please can you help, we are so impressed with some of our captures but we can not afford to buy another one. I will look forward to hearing from you soon. We threw the go pro 9 away immediately as it was dangerous.

Please see two videos of the max not shutting down. And not transferring files, all other devices have worked but not this one.

We are a family returning to UK after 12 years...and traveling Wales, Scotland, England, we are going on lots of adventures as we love the outdoors.
Desired outcome: Desired out come A replacement or upgrade. We are also looking at Sponsorship and was hoping Go Pro would consider us as customers.
Hero
Hi I want to go port videos from my gopro to my computer and instantly started smelling a gas smell! I unplugged it immediately! I do not know what to do, I am glad it did not fry my whole computer! I can attach a picture but nothing looks odd inside or out it just has a very concerning smell and am afraid to use it now, it been a strong smell for 24 hours.
Desired outcome: Replacement
No refund for GoPro Subscription
I bought a new GoPro 3/29/2021 and then was charged $49.99 for a GoPro subscription on 3/29/2022. I canceled on 3/30/2022 when I noticed the charge, and GoPro said they can't refund me and now I don't even get the GoPro subscription either. The charge is still pending on my bank account, so I informed GoPro of that in order to show how quickly I canceled after being charged. But they had the audacity to say "we dont process refunds for it, best option is that if you do really need the refund, you can file a dispute on the bank."
Desired outcome: Please refund my $49.99! And issue an apology for being a gross, money-hungry company that doesn't care one bit about the satisfaction or retention of their customers.
This review was chosen algorithmically as the most valued customer feedback.
GoPro refused to refund an auto-subscription renewal that I had unknowingly purchased as part of a bundle. Due to illness in the family, I have not even used the items that I purchased in the bundle. If I could return it for a refund I would. GoPro is nothing more than a part of a corporate universe that insists on fleecing people to the tune of $49.99 per...
Read full review of GoPro
Subscription service
I was unable to cancel my subscription online using my login details with 2nd level login confirmation. Their service was not able to send me the login code when I was using a browser that must have blocked this service. I spent over 4 weeks trying to log in, and received what I thought was a server error. Their customer support persons were unable to provide me with the means to login and cancel my subscription which was due to be renewed automatically. While I can't say this is a scam, it is a really bad practice and I will never subscribe to their service again because of the problems I had canceling their subscription service.
Desired outcome: Cancel my subscription renewal. I was finally able to do this myself.
Collect Your Trust Badge
Be recognized for outstanding customer service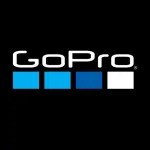 GoPro

contacts
We are here to help
19 years' experience in successful complaint resolution
Each complaint is handled individually by highly qualified experts
Honest and unbiased reviews
Last but not least, all our services are absolutely free