GoPro reviews & complaints 81 - 51
GoPro
-
gopro hero 5
i placed an order for Gopro hero5 from their official site 7 days back.
It was held in Fedex clearance / custom from last 4 days. Now FedEx want some commercial invoice which i don't have ( Basic documents already submitted), after n numbers of call and complains they told me that they can clear it until they got commercial invoice... i mean seriously? What is that ? Gopro should send that to me as well as Fedex.

Now my item is in hold, i don't know from how many more day it will be there.

Anybody have any idea what should i do?
GoPro promises free 2 day shipping for most items on their website. I ordered two items two days ago but the FEDEX tracking says they won't be here until the end of the week. I have spent about 6...
Read full review
Hello sir, i bought my hero 5 at australia and i use it with properly. I use it on water activity, and before doing the activity.I make sure all side door and door was close tightly.After finish...
Read full review
The complaint has been investigated and resolved to the customer's satisfaction.
Incident Date: April 7th 2017 Client Number [protected] I am still waiting for a shipping label to return my faulty camera yet again as per GoPro promise. I have written a number of emails to GoPro...
Read full review
GoPro
-
gopro 5
Hi I'm writing to complain about your go pro 5. Me and my partner booked a holiday of a lifetime for us anyway to the Caribbean 2 week cruise for Christmas and new year. Which we will never be able to go back again. So i thought i would buy a camera for this very special trip. I could of bought any top make, but like a fool i trusted your company. I did a lot of research and read a lot of reviews and as i love swimming. Normally in the red sea. I thought this would be the camera for me. I paid hell of a lot of money on all the right gear batteries, stands, bag, hat eg. Not long after we arrived at Barbados we left the ship within 15 min's the camera switched off, only way i could get it to work was but a brand new fully charged battery in, i checked the other battery back on board it was still fully charged. Second day problems. Third day booked helicopter ride around Antigua. In the front seat with my go pro only 5 min's in camera switched off once again same thing only way to get it working take the thing apart and new battery to say my this time i was very unhappy to say the least. All this money for what. At the end of the day checked video for the little bit that i had and pictures i had taken on a beach were we were totally alone except horses going in and out the sea cooling down were i had some great footage. Anyway by the end of the week i needed to edit my pictures as i had been taking multi shots. So i did this but still had a few to go so later on i started again all of a sudden the camera just went off, i switched back on and there was absolutely nothing all gone. One week of our memory's gone for ever. Thanks go pro and before you say the card nothing wrong my daughter had checked it with her professional equipment and was top brand and brand new. We finally give up with your camera i have some from my second week but really i has lost heart in your product. I would never recommend go pro to anyone. I may take this further as i feel i have been very let down by this product. We went to about 12 of the most beautiful islands I've seen and i have hardly anything to show for it. Neil
GoPro
-
gopro session 5 - horrible customer service
I bought a GoPro Sessions 5 directly from the GoPro Site. This product was promoted as ready to go right out of the box. I took this camera on a once in a lifetime adventure with my daughter where we thought we were capturing our adventure. We had some connection issues and called immediately where we were told that because I had purchased their cloud system that everything was back up and assured me that this camera was ready to go right out of the package. When we got home and tried to start editing our footage we could not get the camera to download the data. After 2 months of speaking with 10 recorded people who said the need to do research and call me back, I never heard once back from them. Most of them told me they were the supervisor or the head supervisor. No customer service rep can give their last name or initial so when you call back because you did receive the promised call from them, no one knows Nick, Naomi, Whitney, Conner, Bobby, Brooke and Billy. They can see their notes but, I was told they must be in another call center and if I wanted help I need to start all over with the person who answered the call. Needless to say after 2 months of run around, I have thrown my hands up and sent the camera back asking for all my money back The only issue is what about my footage that you can see in their Quick app that I can not get too. I feel that someone other than a call center could get involved from a technical position and fix my issue. I call the corporate office and spoke to Brooke Baldwin who said after my 3rd call to her.

Hi Aaron, I reached out again. Unfortunately, I am on their schedule. Hopefully someone can get back to you soon. Thanks
Brooke Baldwin
Receptionist
3000 Clearview Way San Mateo, CA 94402
[protected]@gopro.com

Here is what Billy S. said ... he was hopeful too.
Hello Aaron, I took a look at your original case and I see that a supervisor will be calling you soon. I'll go ahead and close this case to allow you to work with our reps via your original case number [protected].
Best regards,
Billy S
GoPro Support http://www.gopro.com/help

I want a technical support person directly from GoPro to Call me.
My 12 year old son purchased a Jaws Flex Clamp GoPro and a Chesty from the retail Kiosk. Within minutes my elder son indicated that he paid way too much and that he should return the items. They...
Read full review
GoPro
-
wi-fi remote
GoPro Camera product I am dissatisfied with this product as a hole. The downloads update camera function is ridicules and not user friendly and I'm a software IT guy. I bought a unit hero3 and the WIFI remote three weeks at the Oyster Run Anacortes WA at the motorcycle trade show. The camera will not update no mater what we do even customer support can not tell me why or what's happening. The Wi-Fi remote is even worse it simply will not power up on its own battery even though it shows fully charged. As long as its plugged into the wall it works but not on its own again support cannot tell me why. To top it off even though I just bought the unit new come to find out it was mfg over 2 years ago and no longer under mfg 1 yr warranty. I bought it at the GoPro tent vender at a trade show three states away and now GoPro has informed me that they will not replace the unit because its to old. Well that's not my ###ing fault! The GoPro team simply dropped the ball on this product line with so many complaints and warranty replacements and I am going to smash my GoPro Camera and gear and laugh the whole time. I never should have bought such an inferior cheap piece of crap. I will never buy another GoPro product again and encourage you to do the same.
The complaint has been investigated and resolved to the customer's satisfaction.
GoPro
-
refund / exchange
I purchased a GoPro Hero2 skeleton housing part # AHDSH-001 from ATV Unlimited on November 21 2012. Upon arrival on December 13 2012, I noticed that there's a mistake and they had sent me a GoPro Hero2 waterproof replacement housing part # AHDRH-001 (which I already own) instead. I contacted ATV Unlimited by e-mail right away about the situation which I received a quick response : "Sorry about that, please return for refund/exchange, we'll also refund your return shipping costs, just let me know how much i owe you". That was the last time I heard from them. I went to the post office the next day on December 14 2012 and sent back the product to them for exchange. Sent them an e-mail the very same day to confirm that I had sent it back. Tried to contact them on December 26, January 3, January 12 and January 16 and never got a response. They are ignoring me and to this day, after more than 2 months, I never received the product I ordered. It cost me $41.95$ USD + $5.95 USD for shipping and another $7.61 CAD to return them the incorrect product they sent me.
GoPro
-
all cameras were sold to one person who is reselling them through another store
I went in to purchase a go pro camera and I was told by the manager that the cameras were not even put out and a customer who owns a store to resell them came in and bought out every one of them . So I asked if they were available any other Cosco's but no more we're ordered and all other stores were completely out and no more we're to be back ordered If this is the case there should have been one per customer because some people are getting preferential treatment and are being informed before normal customers all I wanted was one and now they are unavailable this is very unfair and someone needs to be informed Are all customers important or only certain ones. Please take this as a real complaint
The complaint has been investigated and resolved to the customer's satisfaction.
I live in the U. K. I bought a Go Pro Motorsports Hero video camera direct from Go Pro. I told them everything about my racing car and they showed me a link to their camera being used on a single...
Read full review
We are here to help
16 years' experience in successful complaint resolution
Each complaint is handled individually by highly qualified experts
Honest and unbiased reviews
Last but not least, all our services are absolutely free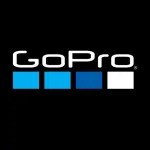 GoPro Company contacts