Newest Gevalia reviews & complaints
Refund for returned item
May 21, 2023 I received an email notice that Gevalia was getting ready to ship an order containing 11 bags of coffee.

May 22, 2023 I requested by email that order be canceled

May 22, 2023 my account was charged $82.39

May 22, 2023 Received email that they had started the process of canceling the order. Allow 7-10 business days for refund. If order was mistakenly sent out refuse shipment.

May 23, 2023 Ordered shipped

05/26/2023 7:00 P.M. Returning to Sender

The package was refused by the receiver and will be returned to the sender.

Brewer, ME, United States

June 2, 2023 Received proof of receipt from UPS

July 2, 2023 Email sent asking where my refund was (no response from company.

July 6, 2023 Called company talked with Anatolio - will check into and call back

July 11, 2023 Called company talked with Anatolio - 7-10 business day to research - he will call back
Desired outcome: REFUND!!!!!
Gevalia K-cups Signature Blend Decaf
I bought an 84-count box of these K-cups through Amazon for the second time. The first time they were perfect. This time about half of the K-cups dump about half of the coffee grounds in that K-cup into my coffee cup. I l have looked at the K-cup after the brewing and the holes on the top and bottom are no different than usual so I don't know why this is happening. I have a big box of the Colombian K-cups regular coffee and have had no coffee grounds going into my coffee cup. It is very unpleasant to take a sip of my coffee and find grounds in my mouth - YUK!
Desired outcome: Replace with another box of the same decaf coffee at no cost. I have never had a problem like this in all the years I've been drinking Gevalia.Kay Lively, 2107 Tishomingo Trail, Austin, Texas 78734
k cups
I am a keurig owner and I love drinking coffee. I am writing to complain about your gevalia brand (dark royal roast). I purchased an 18 k cup pack and have been disappointed with each cup because I cannot get a full cup of coffee. For some reason I only get just over 3/4 cup each time I brew. Why did this happen?

I bought a different brand and was able to get a full cup (so far) each time.

The 'best buy' time is 15 feb 2019 - there another set of numbers listed: pl132 3051. The bar code (if needed) is: [protected].
Is Gevalia legit?
Gevalia earns 96% level of Trustworthiness
SAFETY NOTICE: ComplaintsBoard has analyzed Gevalia and determined that it has perfect credibility and is completely trustworthy, with a legitimacy rating of 96%.
We found clear and detailed contact information for Gevalia. The company provides a physical address, phone number, and 2 emails, as well as 3 social media accounts. This demonstrates a commitment to customer service and transparency, which is a positive sign for building trust with customers.
Gevalia.com has a valid SSL certificate, which indicates that the website is secure and trustworthy. Look for the padlock icon in the browser and the "https" prefix in the URL to confirm that the website is using SSL.
Our scan shows Gevalia website is free from malware and phishing activities, which are types of online threats that can include viruses, worms, Trojan horses, ransomware, and other malicious code, as social engineering tactics used to trick users into sharing their personal information.
Several mixed reviews for Gevalia have been found on various review sites. While some customers have had positive experiences with the company, others have reported issues with their products or customer service. It's important to read and consider a variety of reviews before making a decision to purchase from this website.
Gevalia.com appears to have online shopping features, it's important to know that the platform supports an extensive range of payment methods, making it convenient and easy to complete your transaction. The payment procedure on the website is also relatively simple and straightforward, ensuring a smooth and hassle-free experience for buyers.
However ComplaintsBoard has detected that:
The website belonging to Gevalia has a low number of visitors, which could be a red flag for users. However, it's important to conduct additional research to fully evaluate the website's legitimacy and trustworthiness.
Our Conclusive Verdict: After a thorough evaluation of this company, we highly recommend doing business with them. Our assessment shows that they are trustworthy, reliable, and committed to providing a safe and secure experience for their customers.
they changed their membership, we cancelled, they sent to collections
My dad had an automated delivery service for years with gevalia. He paid monthly by check and was never in arrears. Gevalia decided they no longer wanted their customers to pay by check so my dad cancelled after the listed final delivery was delivered and paid for. They continued to bill even though the deliveries had stopped. My mom called to explain my dad was on hospice and they no longer wanted the service and that she had paid the final delivery. The customer service was rude and said "fine. It will go to collections." my mom again said they did not owe anything, my dad was no longer at that address, and they had all the cancelled checks to prove it. It was sent to collections anyway. My dad has since passed and the collections has again billed my mom. She is distraught and is going to pay what she does not owe, so they they will leave her alone. These are people that never default on anything! Shame on gevalia!
customer service
I'm been trying for over a week to change the address on my auto delivery order as well as cancel the auto delivery shipments but it's impossible to get through via telephone to Customer Service. I was on hold several times for over 40 minutes only to be automatically disconnected.

I then tried sending them emails: the first one was never responded to, and the second one came right away but contained instructions that were impossible to follow.

I'm going to be stuck with my next shipment going to the wrong address and it appears I'm never going to be able to cancel it in the future either.

HORRIFIC customer service! HORRENDOUS business practices!
Update by
Robin Easum Hurley
Jul 19, 2017
10:16 am EDT
Still trying to contact Gevalia for help with canceling the auto shipment option on my account.
cappuccino
I've purchased two boxes of Gevalia Kaffe Cappuccino 2-step 9 packs recently for the Keuig hot that were missing an item. The first box was short a K-cup and the second was missing a froth packet. While the product is awesome the quality control of the packaging is seriously lacking. Best before date 04 Mar 2018 12:10 XPG 1 on the second box of nine.
Cheaters
I received a promo code which gave me a 15% discount. It seemed like a great deal so I decided to use the code and order something from Gevalia. I called Gevalia and placed my order online. I bought two packs of coffee beans from them. Customer service rep told me that code was successfully applied. When I received the bill I saw that there was no discount and I had to pay the full price! I contacted them again and spoke to another rep who told that was an accident but unfortunately there was nothing they could do. I asked them to cancel my order but they said that was not possible. I will not buy from them again!
Here is what I HATE about Gevalia
Here is what I HATE about Gevalia... Their coffee sucks and for those of you who enjoy their under roasted, completely stale beans...well, then you just like bad coffee. But my current rant about the company is that I got an unsolicited email from them recently and I sent them back (on their link) a message to unsubscribe...and suddenly I have an account with them! And I can't cancel! I'm not currently getting any beans from them (I am thankful for small miracles) but I am not only getting spammed by them, I am getting spammed by EVERYTHING that KRAFT foods, inc owns. Yeah... sorry to burst your bubble those of you thinking you are getting the best coffee in the world: they are owned by Kraft Foods, inc., makers of Cheeze Whiz. Just...please re-think your subscription to GEVALIA and buy your coffee in small batches at your local organic store that sells shade-grown/fair-trade/not-killing-songbirds coffee. GEVALIA is the coffee equivalent to Tar Sand Mining. We can do better, people!
The complaint has been investigated and resolved to the customer's satisfaction.
Unauthorized Charges to my bank account
I was supposed to receive 2 lbs of coffee every 10 weeks and 2 lbs of their select coffee every 12 weeks. Starting August of 2011 I received 2 shipments of coffee in August, 1 in September, 2 in October, (at this point I cancelled my account and have proof), then I received 2 shipments in December and 2 in the beginning of February. Well, now I'm being charged again on February 13 for, yep...2 shipmenst. This would make a total of 4 in February. I got my bank to reverse the 2 early charges in February, but the charges have shown up again. Now I'm on forever hold trying to get ahold of a human being to try and find out what this companys problem is.
Resolved
The complaint has been investigated and resolved to the customer's satisfaction.
Dissapointed customer
Prior to 17 Dec 2010, I was a loyal Gevalia customer. This company is definitely under new management. Never in the history of ordering coffee have I been so mis-handled as a customer. After 3 attempts to order on-line and receiving error message i made the mistake of calling Gevalia. Was told they could no longer deliver coffee to this address, "do you have another address, we'll send it there"? But I live at this address. "Sorry, the computer says we can't deliver to this address. Today, 27 Jan the issue remains unresolved. I have spoken to Jennifer twice, Ren, Kathy, Mark, Raf, James. Used the contact "secure" email 3 times, never received a reply. Wanted to wait on the line for someone 4 times, they'll come back to the phone to tell me the service rep is the phone and will call me within 24 hours. Phone call never came. Call back, apparently they have been calling but I didn't answer. Fat chance of that I am immobile and leave the house only with assistance. By the way, not once was a message left. Then received a letter 13 Jan with their personal executive number, [protected], signed by Bryan, just "Bryan". Of course he was on the line and please leave a detailed message and he will call back within the same 24hr period. Called 5 consecutive days. Same message...What a busy man! I guess the clincher is the part on the letter stating, "if we do not hear from you, we will "***"ume this matter has been resolved to your satisfaction".

It's no longer about the coffee, it's about business/consumer professionalism. They offer a good coffee and tea product. Just not good enough to accept this treatment.

I don't know what to do next. But I will do something.
The complaint has been investigated and resolved to the customer's satisfaction.
Unwanted shipment
After being a customer for a number of years I asked them to discontinue sending the next order until further notice, which was due in 8 weeks. Gevalia ignored my request and sent the order and I promptly sent it back via the same way it was delivered, i.e. UPS shipping. They then billed me for the shipping which I have refused to pay. They now send me monthly bills for the shipping and is threatening me with a bill collector, North Shore Agency. Looks like a case of SOUR GRAPES. An unhappy ending is not usually good sign for future business activity.
Resolved
The complaint has been investigated and resolved to the customer's satisfaction.
poor rude service, no resolution
We've ordered Gevalia and enjoyed free offers a few times over the past maybe five years or so. The coffee has been great, and I've had pretty good experiences with customer service (for ex, when our first carafe was damaged, they sent us a new one no questions asked). But, alas, something has changed!

My most recent order when I view my account online showed three extra boxes of coffee. When I would try to change the order to switch to the flavors I wanted, it would accept adding more but wouldn't let me delete anything, making the problem worse. I would try to change quantities to zero for unwanted items, but get an error message. Next thing I knew I'd clicked around to even view other options and each time I'd look at a pull-down menu, that item would be added to my order, with no way to delete it again. Now it's been two weeks later with e-mail correspondence daily, over a dozen e-mails back and forth. Each letter I get nothing specific from them which helps or even seems to acknowledge the issue. I wrote back asking if a person could please reply and acknowledge two questions as the simplest possible bullet points, but got back the same form letter which didn't directly address my questions. I even called twice and was put on hold for around 20 minutes before the phone hung up. The e-mails seem to be form letters, don't address my problem in any personal way, and just reiterate what my "next shipment" is going to be, and for what date. Each correspondence seems to show yet a different - still always incorrect - configuration of my order. All the while, when I keep checking my "membership info" online, it shows yet different items for my upcoming shipments, which keep changing, don't jive with their e-mails, and are incorrect. Finally I got someone on the phone who read yet a different order to me, I told him it was incorrect, told him the correct order and when he repeated it back to me, it was incorrect again. I reiterated and had him read it back and it was still incorrect. I could not believe it. Finally, he said the website was "having some problems they are working on" and I gave up trying. Today, it still reads incorrectly, although there is now only two additional boxes I don't want, instead of more than that.

I have no idea what's going to be in the box when it finally arrives, and believe it will not only be incorrect, but the billing will likely be wrong also, with no correction in sight.

I've called and get even worse service by phone. It's obviously outsourced and the people are even less personable than the awful e-mail correspondence, if that's possible.

I'm sad that we can't enjoy this coffee anymore, but I don't trust the company, and certainly the website is absolutely worthless. Customer service is rude and unhelpful, and their service has nose-dived into being completely incompetent. A customer seems to have absolutely no recourse. I called and asked for a manager to report what my experience had been and was put on hold again so long I finally had to hang up.

Today I received a postcard which reads that my "recent replacement order" is not available at this time. I have no idea what that refers to, and don't intend to waste any time even attempting to correct any more issues with them, as their service level is worse than worthless - it's insulting and frustrating.

Hopefully I can cancel my account without much ado at this point. I really did hope they would rectify the situation and I could continue to be a loyal customer to their coffee, which really is quite excellent.
The complaint has been investigated and resolved to the customer's satisfaction.
Unauthoraized tranaction
Notorious for illegal selling practice with unauthorized charge to consumers' credit card. The credit card information is obtained illegally.

YOU MUST FILE YOUR REPORT TO Delaware Dept. of Justice directly because the business is located in Delaware. Here is the information:

http://attorneygeneral.delaware.gov/consumers/protection/complaint.shtml

You can file a complaint online.
There are many similar private complaining site which does not help you at all.
Sep 28, 2010
11:08 am EDT
Notorious for illegal selling practice with unauthorized charge to consumers' credit card. The credit card information is obtained illegally.

You must report it to your local state government. ie. California Department of Consumer Affairs. You can file a complaint online.
There are many similar private complaining site whici does not help you at all.

YOU MUST FILE YOUR REPORT TO
"DEPARTMENT OF CONSUMER AFFAIRS" run by your STATE government.

You can also file the complaint to Better Business Bureau online as well.
I filed a complaint to the local police dept. The officer created a case no. and contacted Delaware DA.
Finally district attorneys in Delaware contacted Gevalia. A rep from Gevalia gave me a call and gave me the following instructions.

Contact my local police dept. and find the IP code no. with the help of police dept.
Fax the IP no. to Gevalia so that they can investigate.

Wait a minute. I did not even access to their website. How could I find the suspect's IP code? They are the ones who received the order from someone with my credit card information. Their instructions do not make any sense. I will call them tomorrow.

Gevalia's legal dept's rep's name is Veronica. Her contact no. is [protected] Option 1
I had a chance to talk with a supervisor of Gevalia via BBB. They say this type of error/theft happens randomly and please go ahead and bring it to the local police department.
Sep 29, 2010
10:50 am EDT
Yes, I have enough evidence.
CA gov. has contacted me saying that I should contact Delaware Dept. of Justice directly because the business is located in Delaware. Here is the information:

http://attorneygeneral.delaware.gov/consumers/protection/complaint.shtml
Resolved
The complaint has been investigated and resolved to the customer's satisfaction.
Bad customer service
Some of gevalia's coffee is good. But their customer service is the worst and most unreasonable I've ever dealt with. I was having coffee delivered 20 years ago with automatic payment through my bank. I changed my bank and forgot to change Gevalia to the new bank so one shipment came without me paying on time. Instead of calling or notifying there was a problem they cancelled all service, even though I paid them immediately on finding out what the problem was - why I wasn't getting coffee. Then a few months ago I thought I'd give them a try again. They blocked all my efforts to sign up without an explanation so I called -waited 20 minutes to get a person on the phone - who then finally said they'd "let me" start delivery again. I got 2 deliveries then all of a sudden my deliveries were "suspended" without explanation. I contacted them and they said they couldn't deliver to me because of the non-payment (which I paid) 20 years earlier! That's after I paid for 2 deliveries. I explained I had already worked that out - look at your records. They said basically - too bad. I have a credit score > 800. I can buy a $600, 000 house w/o problems - yet I can't get this ridiculous company to continue deliveries to me. They disgust me.
May actually assist Identity Thieves
I too just received a shipment from Gevalia that I had not asked for, and when I contacted them online I was told the order was paid for using a VISA card that ended in 9571 and expires in 3/2011. The Gevalia Rep (Laurie Osmon Executive Representative for Gevalia ) would not tell me the name of the bank that issued the card, so VISA Global was unable to stop it in its tracks and neutralize the thief quickly.

Hopefully the police and Feds will have better luck getting info from Ms Osmon than I did.

Looks like Gevalia is willing to assist newbie Identity Thieves so long as they place an order for a Gevalia product, and to *** with the consumers who get hurt by their obstruction.
Unauthorized charge to my card
On 2 August I noticed a charge from Gevalia on my credit card statement. I queried the charge with my bank as I had not ordered anything from Gevalia, or signed up to anything from Gevalia. In fact, I didn't even know what they did or what they were until I looked them up online. The bank agreed to reimburse the charge as it was an unauthorized transaction and I went to the trouble of cancelling my credit card to prevent further unauthorized charges.

Imagine my surprise then when eight days later I received a package from Gevalia. I called their customer service to explain that I had not placed an order with them and that I had refused the charge to my card. And to repeat, they were NOT to send me things or attempt to charge me again. I was assured that it was all just a mistake and that I would receive no further communication from them.

What concerns me about this incident is how on earth my credit card details and address were obtained and used by Gevalia. I had not signed up to a special offer run by them, so it's not as if I was misunderstanding a free trial offer; I had not bought from them in the past so they could not have my card details on file. Their Customer Service representative tried to convince me that someone had hacked my card to place the order. But why would a scammer send me coffee, using my card?! Surely they would take the opportunity to buy themselves stuff?! All very strange.
The complaint has been investigated and resolved to the customer's satisfaction.
wont credit my account
I have been charged three times for coffee that I have never received. I have called at least six times to straighten this out. I have dates and names of every cust. svc. person I spoke to. Instead of resending me coffee they charge my account $29.40. I was charged on June 3, June 15 and July 23. No one will call me back or credit my account. I have now cancelled my account but I still need a credit.
Resolved
The complaint has been investigated and resolved to the customer's satisfaction.
Lousy customer service
Gevalia recently me $29.95 for nothing. I did not order anything and not ever receive anything from them. I called their customer service phone number for 5 times. Each time I have to explain the fraud story from the very beginning. Their well-trained service representative have only one answer:we will make a report for you and someone will call you back in 48 hours. However, never and ever, anyone called me in the past 20 days! When I asked them my record number, they do not even have one. Also they would not tell you their employee ID or something to track your irregularity. What I am afraid is that they hold my credit card information and they may charge me every month. Shame on this company.
Poor service
Ordered coffeemaker with coffee; was happy with both. Reordered coffee once and then cancelled. Now I keep getting unauthorized coffee via UPS. E-mailed company, no response; tried calling twice and both times got third world country as an operator that I could not understand. She would not put a supervisor on the phone.
The complaint has been investigated and resolved to the customer's satisfaction.
COFFEE ORDER
I WENT ONLINE TO THIS COMPANY. SUPPOSED TO BE THAT YOU COULD ORDER A ONE TIME SAMPLE OF THEIR COFFEE. AFTER THEY GET YOUR CREDIT CARD INFO. IT IS THEN STATED THAT EVERY 6 WEEKS 6.95 TO 8.95 PLUS 5.85 SHIPPING WILL BE DEDUCTED FROM YOUR ACCOUNT. I CALLED RIGHT AWAY TO GET THIS CANCELLED AND WAS TOLD TO WAIT 24 TO 48 HRS AND TO CALL BACK, I HAVE DONE THIS AND AM TOLD THAT THEY HAVE NO RECORD OF THE ACCOUNT YET MONEY WAS DEDUCETD FROM MY ACCOUNT. I CALLED TODAY AND WAS TOLD THAT THEIR IS STILL NO ACCOUNT SHOWING AND NOW IT HAS BEEN 72 HRS. IT WAS ONLY 3.00 TO START WITH BUT IF THIS DOESN'T GET RESOLVED BY THE END OF THIS MONTH THE FIRST OF JAN IT COULD WIND UP COSTING ME 45.00. I DON'T THINK THIS IS FAIR BUSINESS PRACITICES IF THEY CAN WITHDRAW MONEY FROM MY BANK ACCOUNT THEY MUST HAVE SOME ACCOUNT TO PLACE THE PAYMENT. BEWARE OF GEVALIA AND ALL OF THEIR COFFEE OFFERS.
Resolved
The complaint has been investigated and resolved to the customer's satisfaction.
Collect Your Trust Badge
Be recognized for outstanding customer service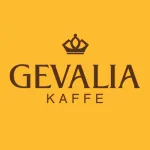 Gevalia

contacts
We are here to help
19 years' experience in successful complaint resolution
Each complaint is handled individually by highly qualified experts
Honest and unbiased reviews
Last but not least, all our services are absolutely free