Finrite Administrators complaints
154
Finrite Administrators
-
My cell phone is still in the store for more than 7 weeks
My cell phone is in for repairs...I spoke to a call center agent and requested to have a few of my insurance policies cancelled..,they could not even do that over the ph... monitor administrator has requested paperwork from finrite ever since my ph was at the shop... nothing has been done so far...I don't know if your call agent's know what they are doing or if they just stupid...I'm claiming for a A 11 Samsung...they put on the system I'm claiming for a Samsung J4 core..
Desired outcome: I would like to have a response not asap but immediately pls
This review was chosen algorithmically as the most valued customer feedback.
I have submitted a a claim query 5days ago for a cellphone I have claimed, whereby I paid the excess fee in two stages because I didn't have the full amount. The fact is that now the excess fee is all paid up and now they coming with ****py stories. Below is a email I sent them 5days ago and I have not received a single responds '' Good day It has now...
Read full review of Finrite Administrators
Finrite Administrators
-
Phone claim
The worst insurance company I have ever dealt with. I made a claim in March up until today I haven't been assisted. I've called numerous times to do a follow up but no one could help me. This company is a scam because you always have excuses and you can't even provide proof when I ask for it . Your agents even hang up calls while we speaking to them. I'm honestly dissatisfied.
Desired outcome: I want to be provided with proof where it's possible. And reconsider my claim
This review was chosen algorithmically as the most valued customer feedback.
My cell ph is in for repairs at foshini branch... monitor administrator who took over from finrite has been requesting the documents for weeks now...what is so difficult to email the stuff to them...I'm very disappointed in the service rendered...no customer satisfaction...I spoke to an agent at finrite to cancel my other phones insurance when i was in the...
Read full review of Finrite Administrators
Finrite Administrators
-
iPhone 8 to be replaced with iPhone SE
Claim No 83835, I did launched a claim with you guys and my IPhone 8 is very expensive compared to the iphone SE you approved and I dont want it but something better if you cant give something else I request change as when I took the cover my phone was covered with R15000 not SE which cost R9000, I want my refund change or you give me something above iphone 8 or you look for iphone 8 instead, I suggested to top up and get maybe iphone11 and 12 pending on what you guys says.

Regards

Carol Mngomezulu

[protected]
Desired outcome: Better Phone than SE
Finrite Administrators
-
Service sucks
I have lodged a claim since May 2022. Since then finrite cannot do something simple like loading the correct device. Lloyd as a floor manager keeps on sending emails and IUA wants only that from finrite. Now today I was succumbed to one of the rude agents by the name of Zanele who doesn't wait for one to finish talking and then dropped the phone on me.
Finrite Administrators
-
Cellphone
Good afternoon

On the 4th of May 2022 I submitted I took my phone in for repairs at Markham Pavillion Mall in Kimberley. At first the insurance said my insurance had lapsed as I was not paying then I submitted proof that I've been billed ever since I bought the phone I sent bank statements then they said it's fine the shop can send my phone. Today I tried to make a follow up and sent an email and weird enough I get the same response my claim was not approved cz my insurance lapsed in 2021 its frustrating because even no 15th of May the debit order went through. Could you kindly assist.
Desired outcome: All Im asking is for my phone to be repaired because I honestly need it... its been weeks now.
Finrite Administrators
-
Worst kind of CUSTOMER SERVICE there is
Such a horrible customer service received!

Took me weeks to get my phone approved just because they said they didn't have my policy schedule which now required me to go up and down to the store everyday just to make sure they had all they needed like ***!

I tried calling to cancel my insurance with them today but they have wasted all of my airtime and the one time they did answer, they put me on hold for 15mins LIKE!?!?!?! Only for the line to be cut from their side?!?!?!

Please stay away from insuring any portable device with these SCAM ARTISTS!
Desired outcome: I WANT THEM TO CANCEL MY INSURANCE WITH THEM! I want NOTHING to do with Finrite moving forward
Finrite Administrators
-
Cancelation of claim without proof
It's been three months already doing a back and forth process with TFG insurance company and up until today my issue hasn't been resolved. When I called they told me that my claim was declined due to cancelation of policy and claiming 30 days late. I did provide a motivational letter as to why I claimed late, as for the cancelation of the policy I honestly don't have any clue. When I asked for evidence the so called representative hung up on me. Just like that. Her name is Virginia by the way.

Your company is useless and it only offers poor service, nothing else.
Desired outcome: I need proof that indeed someone canceled my policy. Because it's definitely not me or my mom.
Finrite Administrators
-
cellphone insurance claim
Gmcml74387
Absolutely the worst service ever
I have written numerous emails and called the call center multiple times and it has been over a year since my cellphone was taken for repairs. I had received the phone back but had new problems with certain buttons not working. I bought this cellphone, Samsung S6 back in 2014. I have paid insurance for this cellphone religiously since then. But when it needed the screen replaced, finite took the phone for repairs but it came back with more problems. I contacted them on [protected] and they gave me the run around with promises of feedback. Whenever I asked to speak to the manager she would not be available... For a whole year. You guys really took me for a ride and even today I still haven't received feedback or my cellphone back. I have decided to escalate the matter to my lawyer. Hopefully now I will be given some feedback and lay the matter to rest
Finrite Administrators
-
Call agents
Call center guys, i put my hat down for them shame. they just don't care nje, Lindiwe (replacement agent) is worse, she sound very cold, i think she is forced to work there or she is a frnd with big bosses. I begged her for days for her call back. everyday i will call twice and leave messages because apparently no one could assist except her. Thanks to Lebogang who assisted me today, she took it apon herself to assisted coz she could see that i've been calling everyday and In less than 30min of our call I received a call from Dipoe to confirm the delivery. Lebogang, Thank you for caringly connecting, I really appriciate your possitive attitude and dedication. *Dipoe* Thank you for your politeness and appologising on behalf of your colleagues.
Finrite Administrators
-
Insurance claim
The insurance claim declined based on the number of days usage. I disputed the decision and i was informed that they will request the recording of the sale and it will take 7-14days. 7-14 days come and passed with no feedback from them, I followed up again on the 29th October only to be told that they haven't received the recording. Followed up again after two days told be told that they have received the recording and they have escalated it and some will call be back. Followed up again two days later, the Barbra (agent) informed me that there was NO recording and the only document they have on the system it's from M-sure of which the m-sure is they previous insure underwrite. I then demanded to speak to senior management which was never available and the agent refused to provide me with the detail of their senior indicating to me that she has email him requesting him (Pandelani Sephaladi to call me back, waited and no call. Followed up again and I was informed he is in a conference call and he will call me once he is done waited again with no call. Followed up today 11th Nov to be informed that the recording was only request the 8th November and that Patricia Tilotsane will call me back - still waiting.
Desired outcome: I need my claim approved & excess waived
Finrite Administrators
-
Cellpphone insurance claim
This is utter bad service the call centre staff don't care at all and i have been calling everyday spending 20 mins on a call at a time. nobody ever calls back, what type of business is this! Claim approved and access was paid 2 weeks ago each time u call they give u the same story a mail was sent someone will call u but nobody ever does, this company Finrite must be taken to the media and be reported to the insurance board! I'm surprised there business is still operating if such bad service is given. I will never advise anybody to use this insurance!
Desired outcome: I want my phone delivered
This review was chosen algorithmically as the most valued customer feedback.
My name is Rejoyce Nkosi, 1n 2018 I took insurance with Finrite devise Insurance for cellphone at Edgars store when I bought it. I have been paying the Finrite insurance debit orders through my bank account, but now I am extremely frustrated that Finrite Insurance is not replacing my phone, It's been almost 2 months since my cellphone was stolen from my...
Read full review of Finrite Administrators
Finrite Administrators
-
Insurance
Good Day
I am having a problem with my Insurance. Started with the Insurance on the 29/04/2021 but it came to my attention that my Insurance did not Debit on the agreed date. I raised the issue with the lady @ Eastgate Branch Markham where I had bought the phone. A follow up was done and the feedback given that the fault was not on my side but should I have a problem and Claiming wont be a problem.
Its been 7months now and when I call they keep telling me the matter is being escalated, I was then asked to send a letter stating what was the problem. I forwarded the letter but when I called again I was told the same thing of the matter being escalated.
I am disgusted and so disappointed by the service given to me and would highly appreciate your services!
Desired outcome: Need the matter to be fixed
Finrite Administrators
-
Cell phone loss
Yho what a service at fin rite. The way I am being treated I don't even wish one of my family members, my collogues and friends can join this kind of insurance and experience what I am experiencing now. I took up an insurance july 2020, they been debiting their money not even a single month I received a call from them complaining that they didn't receive their payment, last month I lost my phone and I did a claim. I went to foschini branch at n1 city cape town, the lady at shop said they no longer doing claims I must do it my self. I did the claim and am following up every day to check if the is any missing documents. No the is no missing documents the claim is waiting for approval. Its been 2 weeks full. I wrote an email to their complaints department boom no even 1 call from them... Now I really think this is a real scam... Am I really scamed for the whole year by fin rite insurance?
Desired outcome: I want my money back or the need to provide a excellent service as the claim they are giving it
Finrite Administrators
-
Vodacom Samsung contract
I have requested when starting a new contract of two years that I do not want accidental insurance. This was added to my contract for 7 months. To try to cancel this is more or less impossible.
My first call was 14 Aug 2021, I was on line for at least 15 minutes before someone could assist me. Then when she got all my detail (phone number too) and my request the call was disconnect. She didn't even phone back. I had to phone back and redo the whole scenario again to request the cancellation of the accidental insurance with again holding on again for at least 10 min. This lady promise me that it will be cancelled by end of August and not sooner.
After hearing nothing from Finrite I phoned again on the 18th of Aug 2021. Barbara helped me and said she could not find any request like that on the system. She said I should receive a sms to confirm that the insurance is cancelled. This took another 24 minutes to get help again with no assistance at all, as after a week I still did not get a sms
After a week not receiving anything I phoned again. 3rd attempted 23rd of Aug I spoke to a male, again could not hear his name. He said he can see Barbara has put the request in, but nothing has been done after that. Again he said a should receive a sms and if I don't I must phone again. Again another 13 minutes out of my life with no luck.
Today I phoned again as I have still not receive a sms. Kutnoano has helped me in 11 minutes and told me that the insurance for September is also on my bill. I was not a happy person.
This is very bad service.
Vodacom really needs to rethink their connection with Finrite.
Desired outcome: Want all months from the beginning of my new two year contract paid back.
Finrite Administrators
-
Cancellation of insurance policy and credit
In March of 2021 my wife and I cancelled the insurance policy on the 3 Vodacom numbers we had. We received email notification that the cancellation was processed. Upon inspection of our Vodacom bill we noticed that we were still being billed insurance on all 3 numbers. The insurance a month totalled close to R600. The months of April, May, June, July and August we were charged insurance. In mid August 2021 we spoke to a consultant Thato who stated via email that policies were now cancelled and request for credit for the months billed was done. No feedback after that. Contacted Finrite on the 25th August, dealt with Mpho. Upon him checking the numbers, policies were still active. He cancelled and sent email confirmation of cancellation. He sent through request for credit. No feedback thereafter. Called Finrite on the 2 September, on hold for an hour. Got through to a consultant. Asked for a supervisor or manager to call me back. Still awaiting that call.
Desired outcome: Credit for months charged
Finrite Administrators
-
Cellphone
I made a cash insurance at krugersdorp Jet in 2019.
2018 june i made a claim, till today i still don't have that phome back or replaced.Last year i kept calling for query but no help, they kept saying they will contact me...when i go to the store, they tell me that the phone is not yet back with no follow up being done.

I ended up reversing the debit orders amd my insurance got cancelled but my phone was never returned.
Desired outcome: My phone to be replaced
We are here to help
16 years' experience in successful complaint resolution
Each complaint is handled individually by highly qualified experts
Honest and unbiased reviews
Last but not least, all our services are absolutely free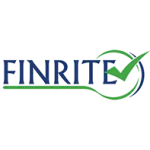 Finrite Administrators contacts
Finrite Administrators representatives

Finrite

Finrite (Pty) Ltd

FinriteAdministrators

Annie Beukes

Finrite Administrators