Finrite Administrators Customer Care Service

Finrite Administrators (Pty) Ltd.

Property Park, 389c Ontdekkers Rd., Florida
Johannesburg
South Africa - 1709

Customer Support Phone Numbers
Finrite Administrators Complaints & Reviews
I logged a claim for cellphone which was robbed in march, and I submitted all the necessary documentation that was required, I waited and evertime I called they promise to get back to me, then in August I PHONED again and I was told to pay an acess fee of R255, which I did the same day and...
I bought a Hi-Sense cellphone from Game Sanlam Centre Pinetown in September 2016. I was persuaded to have it insured which I did. in May 2017 it fell down and the screen cracked. when I went to Game no one was willing to help me, I was asked to lodge a claim myself. supprisingly I was told...
Finrite insurance I can simply they know how to rob people day light as they know how to quickly get their money but fail to make any deliveries on their business practices. I hate their company with all my life as I always feel as I have been scammed by them They debited my money and my...
In May 2016 when I phoned Finrite about my husbands phone that he lost, it was insisted by Lerato that I hand the claim in at Foschini. After about two weeks they realised it wasn't through Foshini but directly through Cell C which was sent. Numerous e-mails were sent and some were even...
I received an sms two days ago say that my account will be debited with R149 for this csurnace for my phone. I have not agreed or applied for any insurance for my phone as i have my own insurance. I hope that someone from Finrite sees this as i have been on the line for two days -+ 4 hour...
This email was sent on the 20/04/17 asking for assistance on my claim for my cellophane being stolen. I've got a cell phone incident form that was filled by saps middelburg. I never got any response!! Can someone please assist as I pay my insurance every month!!! My cellphone was taken...
I have logged a claim with Telkom insurance(finrite) and submitted all required documents and after paying the excess, and them confirming that they have received payment, now suddenly they have a problem with their suppliers and no one can escalate the matter because none of their...
I bought two phones on one contract through Telkom, on the 29th of October it happened that one of the devices purchased was stolen. On the very same day I went to one of the Telkom store for assistance to get the phone blocked, that went well and the consultant managed to do a sim swap...
Recently Discussed Complaints
Consumer Tips & Tricks
Worst rating
Subjects of Wide Speculation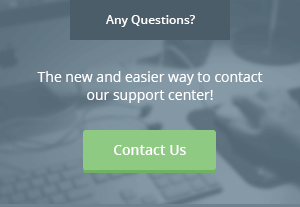 Latest News & Stories
Stay Away
Latest Questions
Latest Groups
Today's Mess-Up Photo