Newest Edwise reviews & complaints
Course consultancy
My complaint is regarding untrained consultant in edwise international chandigarh. Please train your staff mis neha and if possible other staff who consider themselves as someone who are doing social work and behaves abruptly and give senseless replies. Not trained enough to resolve your queries rather ask u to fill the form of the institute first to get your issues resolve. Kindly teach these illiterate that forms are filed when all your concerns regarding the desired course with the institute are resolved. Not even bothered if they are losing a client. I suggest all students to kindly search out themselves approach the prospective college yourself and get all your issues resolved. They get 8 to 12 percent commission from your fees and even then they try to be bossy ask them to shut up especially mis neha. She needs to be admitted to nursery standard.

The institute in which i intend to get admitted resolved all issues in 10 mins.

And mis neha in the argument told me to ask the institute to discount u 10 percent.

I am asking the owner of edwise if such fools are hired all your earnings will be shifted to the education institute and your Staff will lose nothing as they are not bothered about your earnings.
Desired outcome: PLEASE TRAIN YOUR STAFF. THEY MIGHT BE OVERLOADED WITH WORK BUT THEY NEED TO KNOW HOW TO BEHAVE.
Against saradiya sengupta
She is the agent from USA and was supposed to help me in my college work but the service was below average and she never responded in time and now, my college deadline is almost near. Because of her callousness, I might lose the college. She never interacted with me properly and never picked up my calls. Please take the necessary actions and assign me with a different agent.
This review was chosen algorithmically as the most valued customer feedback.
HELLO THERE, I Hope atleast after this complaint i will get a quick response I have been trying to consult about german engineering studies in edwise for 1 month but there are keep on giving me reasons for postponing the appointment like 1)adviser is unavailable, 2)adviser is in other branch, 3)somebody is on leave, 4)your location is navi mumbai so...
Read full review of Edwise
Is Edwise legit?
Edwise earns 91% level of Trustworthiness
SAFETY NOTICE: ComplaintsBoard has analyzed Edwise and determined that it has perfect credibility and is completely trustworthy, with a legitimacy rating of 91%.
We found clear and detailed contact information for Edwise. The company provides a physical address, 2 phone numbers, and 2 emails, as well as 4 social media accounts. This demonstrates a commitment to customer service and transparency, which is a positive sign for building trust with customers.
Edwiseinternational.com has a valid SSL certificate, which indicates that the website is secure and trustworthy. Look for the padlock icon in the browser and the "https" prefix in the URL to confirm that the website is using SSL.
Our scan shows Edwise website is free from malware and phishing activities, which are types of online threats that can include viruses, worms, Trojan horses, ransomware, and other malicious code, as social engineering tactics used to trick users into sharing their personal information.
Edwiseinternational.com has been deemed safe to visit, as it is protected by a cloud-based cybersecurity solution that uses the Domain Name System (DNS) to help protect networks from online threats.
Edwiseinternational.com you are considering visiting, which is associated with Edwise, is very old. Longevity often suggests that a website has consistently provided valuable content, products, or services over the years and has maintained a stable user base and a sustained online presence. This could be an indication of a very positive reputation.
Several positive reviews for Edwise have been found on various review sites. While this may be a good sign, it is important to approach these reviews with caution and consider the possibility of fake or biased reviews.
However ComplaintsBoard has detected that:
While Edwise has a high level of trust, our investigation has revealed that the company's complaint resolution process is inadequate and ineffective. As a result, only 0% of 6 complaints are resolved. The support team may have poor customer service skills, lack of training, or not be well-equipped to handle customer complaints.
Website's registrar is popular among scammers, it means that a significant number of scammers have used that registrar to register domain names for their fraudulent websites. This can indicate that the registrar has lax verification processes, making it easier for scammers to register domains without providing accurate information.
Our Verdict: Edwise is highly recommended company, but beware of poor customer service. Their 0% Resolve Complaints rating is a cause for concern. We advise using their services securely and reviewing complaints beforehand.
Applications for ms
I went to Edwise since it's a very well known educational consultancy. However as soon as I entered I was greeted by a very rude receptionist who seemed to ignore me despite registration and appointments. The counselor did not give me complete information and we applied to their partner university. I paid application fees of €100 and now university has mailed me asking for GMAT score. Edwise did not say it was compulsory, they said it's not even required. Now when I confronted counselor, they are saying it's not their fault and university provided them with false/incomplete information.
Services
I am writing this complaint regarding the Edwise vashi branch in navi mumbai. To start of, the entire place in managed by three to four women, and the manager is akshata rao. Unfortunately she is the student admission Councillor to US admissions. I tell you it is very difficult to talk to her. She is very rude and the entire management sucks. the faculty to teach gre quants and verbal there, keeps changing every week. When I was a student, there was no verbal faculty and the one who taught quants gave gre and himself fled to USA in NorthEastern University without teaching the entire course.His name was Swapnil Tejale. For almost a month we were having no faculty. This manager akhata rao, is very rude and unhelpful. When I joined the classroom program I was told that they would be helping me in shortlisting universities, making lors and sops. As a matter of fact, I purposefully made a few grammatical errors to test whether or not they proofread my lors. They returned my lors claiming that they have checked the lors. when I opened the mail to see, I found not a single letter was changed, leave the mistakes aside. My councilor firstly did not shortlisted universities for me, and when I pressurized her, she shortlisted some universities, I never heard of, and some of them were even black listed. Please EDWISE vashi is a very misleading, bad and capricious place. I strongly recommend anyone not to join that institute. They have extremely poor work ethics. One more important thing, when I enrolled I was told that I will be getting 6 Manhattan mock tests, I got them indeed but one day before my exam. It is a horrible place to study.
One of my friends was applying for the course of EM( engineering management), and Akshata rao, shortlisted him universities which did not have the course of EM. he wasted his money by actually sending his application to the universities. Akshata rao is the worst student councellor over there. Please do not enroll in Edwise vashi gre institute.
Wrong information!
I was sent by a counselor from india. I was given incorrect information about the university and i am not to happy to be here. Please advice what can i do. I emailed my counselor but got no reply as he has got his commission now.

This is a serious issue as wrong guidance is been given by these councilors in order to get their commission from the units.

Please advise smb and beware!
Collect Your Trust Badge
Be recognized for outstanding customer service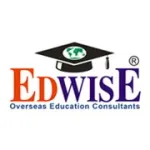 Edwise

contacts
We are here to help
19 years' experience in successful complaint resolution
Each complaint is handled individually by highly qualified experts
Honest and unbiased reviews
Last but not least, all our services are absolutely free