Overview of DoctorPayments customer experience
DoctorPayments has been receiving a lot of negative feedback from consumers lately. Many users have reported issues with the platform's payment processing system, including delayed payments and incorrect payment amounts. Additionally, some users have complained about poor customer service and difficulty contacting support. Overall, DoctorPayments seems to have a number of problems that are causing frustration and dissatisfaction among its users. If you're considering using this platform, it's important to be aware of these issues and proceed with caution.
DoctorPayments complaints
3
Newest DoctorPayments complaints
DoctorPayments Review: Frustrating and Worthless Payment Platform
DoctorPayments is a website that I tried to use, but it wouldn't accept my account number. It was frustrating as hell, and I wasted a lot of my precious time trying to figure out what was wrong. I mean, what the hell, man? I thought this site was supposed to make things easier for me, but instead, it just made me want to pull my hair out.

I don't know if it's just me, but I found the whole experience to be pretty damn worthless. It's like they don't even care about their customers or something. I mean, come on, guys, get your $#*! together.

Overall, I wouldn't recommend DoctorPayments to anyone. It's just a waste of time and energy. If you're looking for a reliable payment platform, look elsewhere. This one is a total bust.
Warning: DoctorPayments Site is a Shady Scam - Stay Far Away!
Yo, listen up peeps. I gotta tell ya, this DoctorPayments site is straight up shady. Like, for real. I can't believe that Medicare hasn't caught on to their scam yet. It's crazy, man. And get this, their website is still up and running! Can you believe it? Don't be fooled by their slick talk and promises of easy money. It's all a bunch of baloney. Stay far away from this site if you know what's good for ya.
Disappointing Experience with DoctorPayments: Unreliable Phone Lines and Website
I gotta say, I'm pretty disappointed with DoctorPayments. I've been trying to get in touch with them for days now, but they just won't pick up the phone. And to make matters worse, their website is down too! I mean, come on guys, how are we supposed to pay our bills if we can't even get in touch with you?

I was really excited to use DoctorPayments because I heard they were supposed to make paying medical bills a lot easier. But if they can't even keep their phone lines up and running, I'm not sure I can trust them with my money.

I hope they get their act together soon, because I really don't want to have to deal with this kind of frustration every time I need to pay a medical bill. It's just not worth it.

Overall, I'd say that DoctorPayments has a lot of work to do if they want to be a reliable and trustworthy payment platform. Until they can prove that they can handle basic things like answering the phone and keeping their website up, I'll be looking for other options.
Is DoctorPayments legit?
DoctorPayments earns 87% level of Trustworthiness
SAFETY NOTICE: ComplaintsBoard has determined that DoctorPayments has an exceptional credibility, near-perfect reputation level of trust, with a legitimacy rating that is more or less around 87%.
DoctorPayments has received positive review on our site. This is a good sign and indicates a safe and reliable experience for customers who choose to work with the company.
DoctorPayments has registered the domain name for doctorpayments.com for more than one year, which may indicate stability and longevity.
Doctorpayments.com has a valid SSL certificate, which indicates that the website is secure and trustworthy. Look for the padlock icon in the browser and the "https" prefix in the URL to confirm that the website is using SSL.
Our scan shows DoctorPayments website is free from malware and phishing activities, which are types of online threats that can include viruses, worms, Trojan horses, ransomware, and other malicious code, as social engineering tactics used to trick users into sharing their personal information.
Doctorpayments.com you are considering visiting, which is associated with DoctorPayments, is very old. Longevity often suggests that a website has consistently provided valuable content, products, or services over the years and has maintained a stable user base and a sustained online presence. This could be an indication of a very positive reputation.
However ComplaintsBoard has detected that:
DoctorPayments's complaint resolution process is inadequate and ineffective. The support team lacks customer service skills, training, and resources, resulting in only 0% of 10 complaints being resolved.
There was some difficulty in evaluating or examining the information or data present on the doctorpayments.com. This could be due to technical issues, limited access, or website may be temporarily down for maintenance or experiencing technical difficulties.
Doctorpayments.com has relatively low traffic compared to other websites, it could be due to a niche focus, but could also indicate a potential lack of traffic and popularity. The doctorpayments.com may offer a niche product or service that is only of interest to a smaller audience.
We conducted a search on social media and found several negative reviews related to DoctorPayments. These reviews may indicate issues with the company's products, services, or customer support. It is important to thoroughly research the company and its offerings before making any purchases to avoid any potential risks.
Our verdict: DoctorPayments is a recommended company with a good reputation for trustworthiness and reliability, but their 0% Resolve Complaints rating is a cause for concern. We recommend approaching their services with caution and reading complaints and reviews before making a decision.
Collect Your Trust Badge
Be recognized for outstanding customer service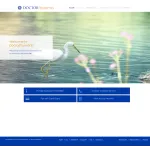 DoctorPayments

contacts
Website
www.doctorpayments.com
We are here to help
19 years' experience in successful complaint resolution
Each complaint is handled individually by highly qualified experts
Honest and unbiased reviews
Last but not least, all our services are absolutely free